Zkittlez Feminized Cannabis Seeds
Acquire the top-notch Zkittlez Feminized Cannabis Seeds for sale online in the USA. These elite marijuana seeds are available and swiftly shipped to all territories across the USA.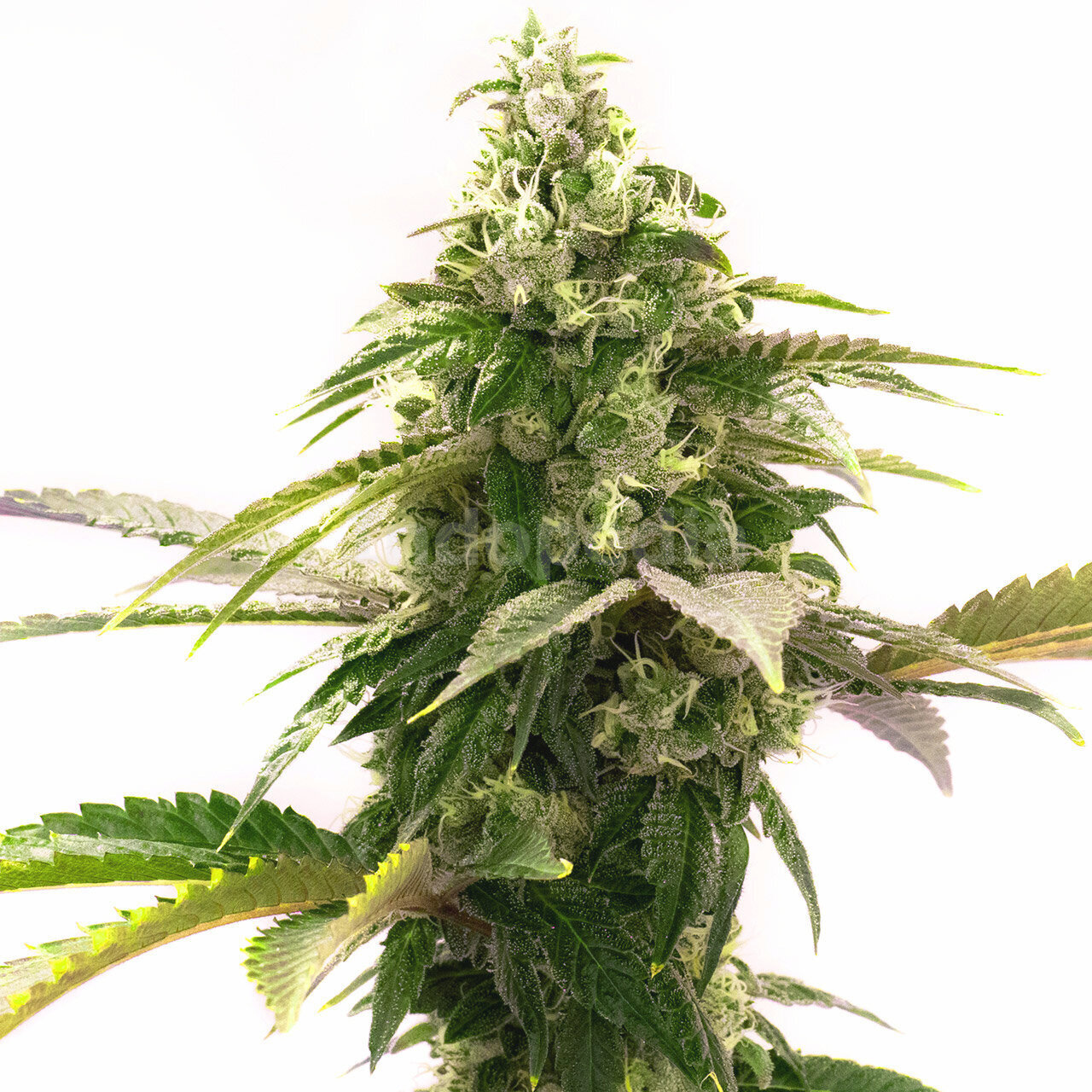 Price Per Seed:
$
9.38
Introduction to Zkittlez Feminized Cannabis Seeds
Looking to buy Zkittlez feminized cannabis seeds online in the USA? Look no further! Indopedia is your go-to American seed bank for purchasing high-quality, potent, and delicious Zkittlez seeds. With fast domestic shipping, low-key packaging, and a wide selection of seeds available, we make it easy for you to order your favorite weed strains from the comfort of your own home.
Fast US-Based Shipping
At Indopedia, we understand the importance of fast and reliable shipping, especially when it comes to delivering your precious cannabis seeds. That's why we offer fast US-based shipping to all fifty states. Our discreet packaging ensures that your seeds arrive safely and securely without attracting any unwanted attention. Plus, enjoy free shipping on orders over $99!
Key Characteristics of Zkittlez
Indica-dominant strain
Potent and flavorful
Award-winning genetics
Gorgeous, chunky colas
Mint green sugar leaves with bright fan foliage
Tropical fruit and lemon aromas
Mind and body effects
Relaxing and pleasurable high
Terpene profile loved by the medical marijuana community
Genetics and Origins of Zkittlez
Zkittlez feminized seeds are the result of crossing Grape Ape with Grapefruit strains. This combination creates a truly unique and flavorful experience. The genetics of Zkittlez have won awards at various Cannabis Cups, making it a beloved strain among growers and consumers alike. When you grow Zkittlez from our feminized seeds, you can expect consistent and reliable results.
Feminized Seed Advantages
Our Zkittlez feminized seeds ensure that you only grow female plants. Female plants produce the highly sought-after buds, while male plants can pollinate your crop and reduce its potency. With feminized seeds, you eliminate the risk of pollination and focus on growing beautiful, chunky colas filled with delicious flavors and mind-bending effects.
Benefits of Photoperiod Seeds
Zkittlez feminized seeds are photoperiod seeds, meaning they rely on light cycles to transition from the vegetative stage to the flowering stage. This makes them suitable for both indoor and outdoor growers. By controlling the light cycle, you have the power to manipulate when your plants flower, allowing you to optimize your growing conditions and maximize your yield.
Zkittlez Seeds Germination Guide
Prepare the necessary equipment.
Moisten a paper towel and place it on a clean plate.
Gently pick up a Zkittlez feminized seed using tweezers and place it on the paper towel.
Repeat for each seed, leaving space between them.
Moisten another paper towel and cover the seeds.
Store the plate in a warm, dark place for 24-120 hours.
Check for sprouted seeds after 24 hours. Transfer any sprouted seeds to your growing medium using tweezers.
Continue checking and transferring sprouted seeds until all have germinated.
How to Cultivate Zkittlez
Zkittlez feminized cannabis seeds are suitable for intermediate growers. The plants grow short and sturdy, with thick branches capable of supporting their abundant yield. Trimming and pruning are important to prevent mold issues and ensure optimal airflow. Zkittlez thrives in both soil and hydro setups, making it a versatile choice for any grower. Consider implementing the Screen of Green (ScrOG) training technique to maximize density and increase your overall yield.
Zkittlez Growing Difficulty
While Zkittlez is not the easiest strain to grow, it is well worth the effort. Its indica genetics can make the plants bushy, requiring careful trimming and pruning. However, with proper care and attention, you can achieve impressive results. Intermediate growers will find Zkittlez to be a rewarding and enjoyable strain to cultivate.
Flowering Time of Zkittlez
Once your Zkittlez marijuana plants enter the flowering stage, it takes approximately eight to nine weeks for the buds to ripen. Indoor growers can expect a harvest after three months of flowering, while outdoor growers can enjoy their bounty in late September. The wait is well worth it, as Zkittlez produces chunky buds covered in a shimmering resin coating.
Average Height of Zkittlez
Zkittlez plants typically reach a height of around three feet indoors and up to four feet outdoors. Their compact size makes them suitable for indoor cultivation with limited space. However, outdoor growers should take care to provide ample sunlight exposure to ensure optimum growth.
Zkittlez Crop Yield
When grown from feminized seeds, Zkittlez plants produce generous yields both indoors and outdoors. Indoor growers can expect up to 18 ounces of fresh bud per square meter after nine weeks of flowering. Outdoor growers can enjoy a similar yield per plant, with around 18 ounces of sticky flowers ready for harvest in late September.
Quality of Zkittlez Buds
Zkittlez buds are a sight to behold. They are chunky, bright, and frosty, with mint green sugar leaves and vibrant fan foliage. As the buds mature, they develop yellow streaks and a shimmering resin coating that adds to their visual appeal. But it's not just about looks - the buds also deliver an incredible flavor experience that will tantalize your taste buds.
Dominant Terpenes in Zkittlez
Terpenes are aromatic compounds found in cannabis plants that contribute to their unique flavors and effects. The dominant terpenes in Zkittlez include myrcene, caryophyllene, limonene, and pinene. These terpenes give Zkittlez its distinctive fruity aroma with hints of citrus, berries, and herbs.
Smell and Taste of Zkittlez
The smell and taste of Zkittlez marijuana are reminiscent of its candy namesake. The buds emit a sweet and fruity scent during flowering, which intensifies after curing. When smoked, the flavors explode on your palate, offering a delightful blend of tropical citruses, grapes, and berries. On the exhale, you'll experience a lingering grape aftertaste that enhances the overall sensory experience.
The Effects of Zkittlez
Zkittlez cannabis delivers a well-rounded high that delights both the mind and body. Despite its indica-dominant genetics, this strain provides a euphoric cerebral stimulation that uplifts the mood and erases negative thoughts. As the high progresses, a warm heaviness engulfs the body, soothing muscles and inducing relaxation without couch-lock. It's the perfect way to unwind after a long day or spend a peaceful afternoon.
Medical Uses for Zkittlez
Zkittlez is highly regarded in the medical marijuana community for its therapeutic qualities. The combination of euphoria and relaxation provides relief from symptoms associated with depression, anxiety, and stress. The strain's ability to improve focus and creativity makes it useful for individuals with ADHD. Zkittlez also offers pain relief, making it suitable for those suffering from chronic pain conditions. Additionally, it can stimulate appetite and combat nausea, making it beneficial for patients undergoing chemotherapy or dealing with eating disorders.
Buy Zkittlez Cannabis Seeds Now in the USA
Ready to experience the magic of Zkittlez cannabis? Indopedia is your trusted American seed bank offering high-quality seeds for sale online. With our fast US-based shipping, discreet packaging, and a top-shelf selection of strains available, including Zkittlez feminized seeds, we make it easy for you to grow your own supply of this award-winning strain. Don't miss out on this incredible opportunity - order your Zkittlez feminized seeds today!
Customer Reviews
I'm an experienced grower and these seeds have impressed me. 100% germination rate, superb growth, and top-tier strain quality.
Love this strain! It was easy to grow, and the final yield was substantial. Flavorful and potent. What more could a grower ask for?
My garden has never looked better, thanks to these amazing seeds. They're robust, resilient, and packed with THC goodness. Growing has never been so rewarding!
Strain Data Table
| Attribute | Data |
| --- | --- |
| CBD Content | 0.6 percent |
| Climate Zones | Continental, Mediterranean, Sunny, Temperate |
| Difficulty | Beginner |
| Dominant Terpenes | Limonene |
| Effects | Euphoric, Relaxed, Sleepy, Uplifted |
| Flavors | Berry, Citrus, Grape, Grapefruit, Sweet |
| Flowering Time | 6–8 weeks |
| Flowering Type | Photoperiod |
| Genetics | Grape Ape x Grapefruit x Unknown Strain |
| Grows Best | Greenhouse, Indoor, Outdoor |
| Harvest Month | September |
| Indica / Sativa | Mostly Indica |
| Indoor Plant Height | 12–19 inches |
| Indoor Yield | 18 oz/m2 |
| Moods | Relaxed, Uplift |
| Outdoor Plant Height | 12–19 inches |
| Outdoor Yield | 16 oz/plant |
| Seed Sex | Feminized |
| Symptoms | Anxiety, Arthritis, Depression, Insomnia, Migranes, Stress |
| THC Content | 19 percent |