Frequently Asked Questions
Welcome to our FAQ page, where we provide answers to some of the most common queries about our services, products, and the amazing world of cannabis.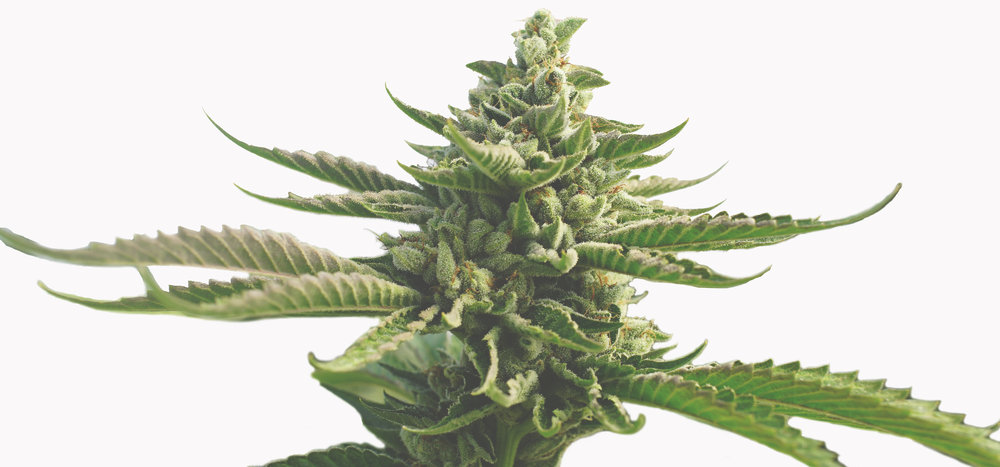 What is Indopedia?

Indopedia is a leading American cannabis seed bank that offers a vast selection of high-quality cannabis seeds for sale. We are committed to providing exceptional value and empowering our customers with knowledge about cannabis cultivation and its cultural significance.
Where is Indopedia located?

Indopedia is an American cannabis seed bank. Our headquarters are located in the United States, and we ship our products nationwide.
How can I buy cannabis seeds in the USA?

You can easily buy cannabis seeds from our online shop. Just browse through our extensive collection and purchase your preferred seeds. We offer secure payment options for your convenience.
Do you ship cannabis seeds to my state?

We provide efficient US-based shipping across the entire United States. However, we encourage you to familiarize yourself with your local laws regarding the cultivation of cannabis.
Can I order cannabis seeds if I am outside of the USA?

Currently, we offer shipping exclusively within the USA. Therefore, if you are located outside of the USA, we regret to inform you that we cannot fulfill your order for cannabis seeds at this time.
How long does shipping take?

Shipping times can vary depending on your location within the USA. We aim to dispatch all orders as quickly as possible and provide you with a tracking number so you can monitor your delivery's progress. After ordering, you can expect to receive your parcel within 2-7 business days.
How are the seeds packaged for shipping?

We take great care in packaging our seeds to ensure they reach you in perfect condition. The seeds are packaged discreetly to maintain your privacy and safeguarded against any physical damage during transit.
Can I track my order once it has been shipped?

Yes, once your order is shipped, you will receive a tracking number via email that allows you to monitor your delivery's progress.
What payment methods do you accept?

We accept a variety of payment methods for your convenience, including credit/debit card payments, bank transfers, cash, and cryptocurrency. All transactions are secure to ensure your peace of mind.
What is the expected germination rate of your seeds?

Our cannabis seeds have a very high germination rate. Each seed batch is rigorously tested for quality to ensure the highest possible germination rate. If any your seeds do not germinate, we will replace them for free.
What is your germination guarantee?

At Indopedia, we are confident in the quality of our cannabis seeds. If your seeds do not germinate, we will promptly replace them with new ones of the same strain. Please note that our germination guarantee is only valid for a period of three months from the date of delivery.
What kind of cannabis seeds do you sell?

We offer a wide range of cannabis seeds, including indica seeds, sativa seeds, and hybrid seeds. We also provide specialized categories such as feminized seeds and autoflower seeds.
What does "feminized" mean?

"Feminized" refers to cannabis seeds bred to primarily produce female plants, desired for their resin-rich buds. Breeders use various methods to guarantee female plants, simplifying cultivation and increasing yield by avoiding the need to remove male plants that can decrease potency and lead to seed-filled buds.
Are all your cannabis seeds feminized?

Yes, all the seeds available for purchase on the Indopedia website are feminized, whether they are photoperiod or autoflowering. This means that growers can be confident that their crops won't be affected by male plants producing seeds. By using feminized seeds, you can ensure that you will only grow female cannabis plants that bear buds.
What does "autoflower" mean?

Autoflowering cannabis plants transition from the vegetative stage to the flowering stage automatically, without needing a change in light cycle. This makes them an excellent choice for novice growers or those looking for a simpler cultivation process.
What does "photoperiod" mean?

Photoperiod refers to the amount of light and dark a plant receives in a 24-hour period. Traditional, or "photoperiod," cannabis strains flower based on changes in the light cycle. They'll start flowering when they receive 12 hours of light and 12 hours of darkness.
What is the difference between sativa, indica, and hybrid seeds?

Sativa, indica, and hybrid refer to the three primary types of cannabis. Sativa strains are known for their uplifting and energizing effects, while indica strains are recognized for their relaxing and calming properties. Hybrid strains are crossbreeds of indica and sativa strains and can inherit traits from both, providing a balanced experience.
Are your cannabis seeds suitable for beginners?

Absolutely! We offer a wide range of cannabis seeds suitable for both beginners and experienced growers. We also provide personalized support to help you through your growing journey.
What are exotic and dank strains?

Our exotic and dank strains are characterized by their potent effects, unique flavors, and aesthetics. These strains offer a unique cultivation and consumption experience and are a testament to the creativity of our breeders.
Are your seeds suitable for indoor and outdoor cultivation?

Yes, our seeds are suitable for both indoor and outdoor cultivation. However, some strains may be better suited to one environment over the other. We recommend reading the product description for more information on each strain's preferred environment.
Do you sell medical cannabis seeds?

Yes, we do offer a variety of cannabis seeds that are used for medicinal purposes. These strains are typically high in CBD, a non-psychoactive compound known for its therapeutic benefits.
Are all your cannabis seeds high in THC?

While many of our seeds grow into plants with high THC content, we also offer strains that are low in THC and high in CBD, providing a non-psychoactive option for users seeking medicinal benefits.
Do you sell cannabis seeds of award-winning strains?

Yes, we are proud to offer seeds of numerous award-winning strains, which are renowned for their unique characteristics and high-quality yield.
Do you have any rare or limited edition strains?

Absolutely! We pride ourselves on offering a diverse range of cannabis seeds, including rare and limited edition strains. These unique offerings are frequently updated, so we recommend checking our shop regularly.
Are your seeds genetically modified?

Our seeds are the result of meticulous breeding processes, where different cannabis strains are crossbred to produce seeds with desirable traits. This is not genetic modification in the sense of laboratory manipulation of the plant's DNA, but a selective breeding process similar to what has been done with crops and livestock for centuries.
What is the typical yield from your seeds?

The yield of a cannabis plant can vary depending on the strain and growing conditions. Each of our product descriptions includes estimated yield information to guide your selection.
Do you offer any free cannabis seeds?

Yes, we often provide free cannabis seeds as part of our promotional deals. Please visit our shop page for the latest offers.
Do you offer any discounts or promotions?

Yes, we frequently have discounts and promotions. Please check our website regularly to stay updated on our latest deals.
Can I buy cannabis seeds in person?

Currently, Indopedia operates solely online. This allows us to serve a broad range of customers across the USA efficiently. Simply browse our selection, place your order, and we'll deliver your seeds directly to your doorstep.
Can I buy cannabis seeds in bulk?

Yes, we do provide the option for bulk purchases. Please contact our customer service team to discuss bulk pricing and shipping.
What is the lifespan of your cannabis seeds?

If stored properly, cannabis seeds can remain viable for many years. However, we recommend planting your seeds within a year of purchase for the best results.
How can I store my cannabis seeds?

Proper storage is essential for preserving the viability of your cannabis seeds. We recommend storing your seeds in a cool, dark, and dry place. Avoid temperature fluctuations and high humidity levels to maintain their quality.
What do I do if my seeds do not germinate?

If your seeds fail to germinate, please get in touch with our customer service team. We're committed to ensuring our customers' satisfaction and will provide replacements for the seeds.
Can I return or exchange my seeds if I'm not satisfied?

Customer satisfaction is our top priority. If you are not satisfied with your purchase, please contact our customer service team to discuss return or exchange options. Please note that our return policy may be subject to certain conditions.
How can I get in touch with Indopedia?

You can reach us via email at support@indopedia.org or by text at 978-216-9420. Our customer service team is always ready to assist with your queries and ensure your experience with Indopedia is as smooth and pleasant as possible.