Yumbolt Feminized Cannabis Seeds
Purchase the exceptional Yumbolt Feminized Cannabis Seeds for sale online in the USA. These choice marijuana seeds are in stock and promptly dispatched to all regions across the country.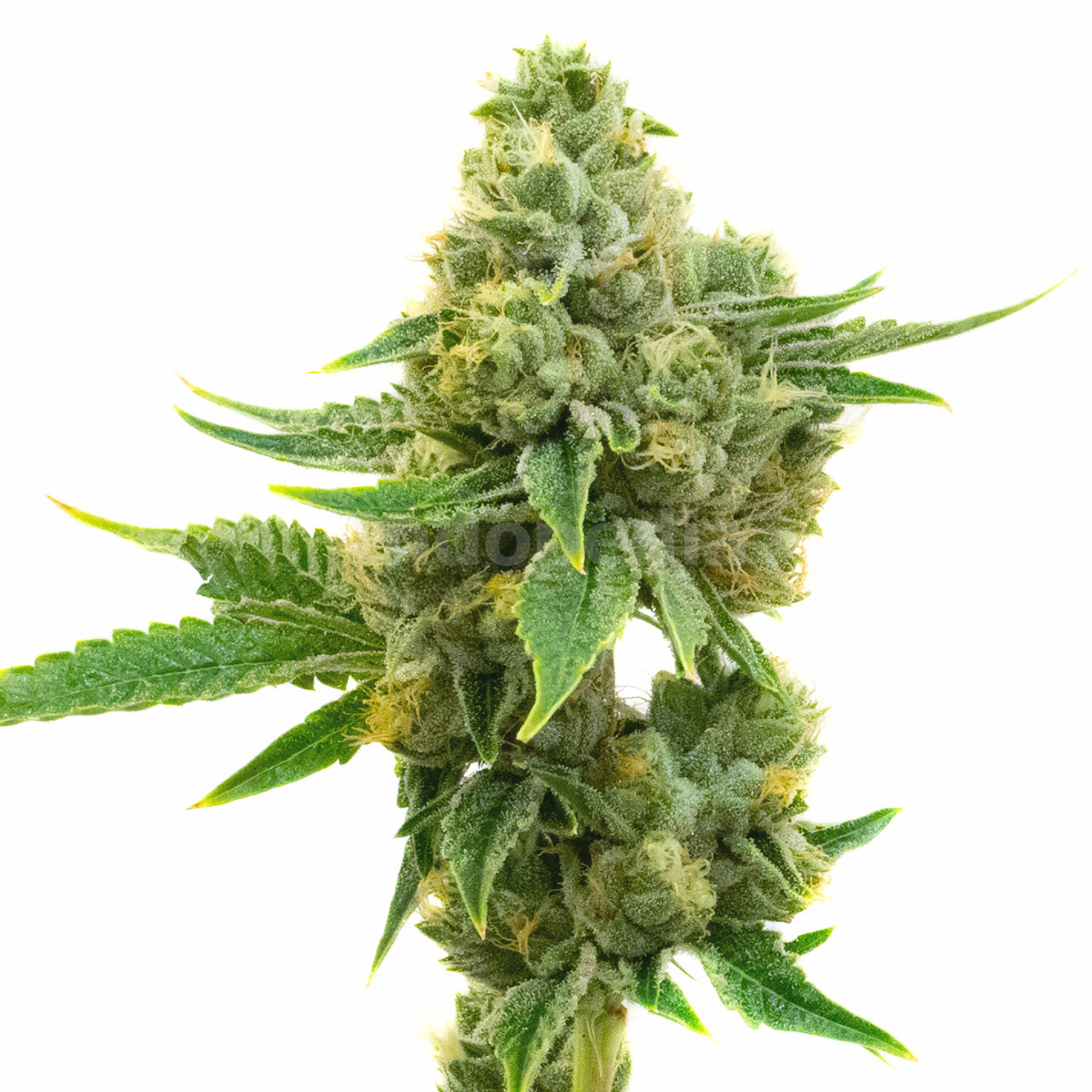 Price Per Seed:
$
9.38
Introduction to Yumbolt Feminized Cannabis Seeds
Looking to buy high-quality Yumbolt feminized cannabis seeds online in the USA? Look no further! Indopedia Seed Bank offers a wide selection of Yumbolt feminized seeds for sale, providing you with an opportunity to cultivate this award-winning nostalgic strain in your own garden. With its mysterious heritage and connection to landrace variants, Yumbolt is a favorite among veteran users and indica fans.
Fast US-Based Shipping
When you purchase Yumbolt feminized cannabis seeds from Indopedia Seed Bank, you can enjoy fast shipping to all fifty states. We understand the importance of discreet packaging, ensuring your privacy throughout the delivery process. Plus, we offer free shipping on orders over $99, making it even more convenient for you to get your hands on these sought-after seeds.
Key Characteristics of Yumbolt
Hard-to-find cannabis seeds
Resin-coated sticky buds with earthy fragrances
Dense golden buds shaped like pine cones
THC levels up to 24%
Award-winning strain recognized for its therapeutic effects
Genetics and Origins of Yumbolt
Yumbolt cannabis plants have a fascinating ancestry rooted in landrace variants. While the exact origins remain a mystery, many believe it is a cross between an Afghani strain and a Himalayan variant. These genetics give Yumbolt its sturdy branches and bushy frame, characteristics commonly found in indica landrace strains from the Afghani region.
Feminized Seed Advantages
Feminized cannabis seeds are highly sought after for their guarantee of producing female plants. When you buy Yumbolt feminized seeds, you can be confident that virtually 100% of your crops will be female, ensuring maximum bud production. This eliminates the need to identify and remove male plants, saving you time and effort in the cultivation process.
Benefits of Photoperiod Seeds
Photoperiod seeds, like Yumbolt feminized seeds, are an excellent choice for both indoor and outdoor growers. These seeds respond to changes in light cycles, allowing you to control the growth stages of your plants. For indoor growers, this means being able to manipulate the lighting schedule to induce flowering when desired. Outdoor growers can take advantage of natural seasonal changes to trigger the flowering phase.
Yumbolt Seeds Germination Guide
Moisten a paper towel with purified or filtered water.
Place Yumbolt feminized seeds on the moist paper towel, about an inch apart.
Cover the seeds with another moist paper towel.
Store the setup in a dark area for 24-120 hours.
Transfer germinated seeds into their growing medium once taproots appear.
How to Cultivate Yumbolt
Growing Yumbolt feminized cannabis seeds is relatively easy, making it suitable for both novice and experienced growers. These cannabis plants have a compact height of 3-5ft, making them ideal for small growth spaces. Whether you choose to cultivate indoors or outdoors, Yumbolt is resilient to most molds and diseases.
Yumbolt Growing Difficulty
Yumbolt feminized seeds are well-suited for beginners due to their robust nature and resistance to common issues. With proper care and attention to environmental factors, you can achieve a successful harvest. Maintain optimal temperatures, humidity levels, and lighting conditions to ensure healthy growth.
Flowering Time of Yumbolt
The average flowering time for Yumbolt cannabis plants is 8-10 weeks. Indoor growers can control the flowering phase by adjusting the light cycle to 12/12. Outdoor growers can expect to harvest their yields in October, as the plants respond to the natural decrease in daylight hours.
Average Height of Yumbolt
Yumbolt marijuana plants have a compact height of 3-5ft, making them suitable for small indoor spaces or discreet outdoor gardens. If you're concerned about managing plant height, techniques such as topping or low-stress training can help keep your Yumbolt crops under control.
Yumbolt Crop Yield
With proper care and cultivation techniques, Yumbolt feminized plants can yield impressive results. Indoor growers using a Sea of Green (SOG) method and hydroponic systems can expect yields of around 12 oz/m². Outdoor growers can anticipate harvests of 7-11 oz per plant.
Quality of Yumbolt Buds
Yumbolt buds are a sight to behold, with their dense golden appearance coated in a snowy layer of trichomes. These resin-soaked buds exude fragrances reminiscent of walking through a damp forest, with subtle citrus and skunky notes that add complexity to the aroma. When consumed, Yumbolt delivers a smooth and tasty smoke that provides long-lasting, heavy body stone effects.
Dominant Terpenes in Yumbolt
Terpenes are aromatic compounds found in cannabis that contribute to its unique scent and flavor profile. Yumbolt contains dominant terpenes such as alpha-pinene, linalool, camphene, and myrcene. These terpenes offer various therapeutic properties, including anti-inflammatory, analgesic, and relaxing effects.
Smell and Taste of Yumbolt
The fragrances of Yumbolt cannabis are reminiscent of a pine forest after rainfall. As you ignite the buds, the scent intensifies, with zesty lemon and nutty tangs coming to the forefront. The taste is a delightful combination of earthy skunk with hints of lemon on the exhale.
The Effects of Yumbolt
Yumbolt marijuana provides a well-rounded experience for cannabis enthusiasts. The initial cerebral effects induce a rush of euphoria and elevated mood. As the indica characteristics take hold, calming waves wash over the mind, reducing anxiety and promoting relaxation. Yumbolt is perfect for unwinding in the evening and enjoying a peaceful night's sleep.
Medical Uses for Yumbolt
Yumbolt's therapeutic potential extends beyond recreational use. The terpene profile of this strain offers anxiolytic and antidepressant properties that may benefit individuals dealing with conditions such as anxiety, depression, pain, and insomnia. Additionally, Yumbolt has been reported to help with vertigo symptoms when consumed in moderation.
Buy Yumbolt Cannabis Seeds Now in the USA
Indopedia Seed Bank is your go-to source for high-quality Yumbolt feminized seeds in the USA. Order yours online today to start your journey into cultivating this legendary strain. With swift shipping, stealthy packaging, and exceptional customer service, we make it easy for you to get your hands on these rare seeds. Don't miss out on the opportunity to grow your own Yumbolt marijuana plants and experience their incredible fragrances, flavors, and therapeutic effects!
Customer Reviews
Excellent quality seeds! The plants produced were hearty and robust, leading to a fantastic harvest. Couldn't be happier.
This strain was a joy to grow. The yield was impressive, and the high is intense. Will definitely be purchasing again.
These seeds are a grower's dream come true. They germinated effortlessly, and the plants thrived with minimal effort. The result? Dank nugs that blow my mind!
Strain Data Table
| Attribute | Data |
| --- | --- |
| CBD Content | 0.7 percent |
| Climate Zones | Continental, Mediterranean, Sunny, Temperate |
| Difficulty | Intermediate |
| Dominant Terpenes | Caryophyllene |
| Effects | Euphoric, Happy, Relaxed, Sedative, Sleepy |
| Flavors | Earthy, Lemon, Nutty, Sweet |
| Flowering Time | 8–10 weeks |
| Flowering Type | Photoperiod |
| Genetics | Afghani x Himalayan |
| Grows Best | Greenhouse, Indoor, Outdoor |
| Harvest Month | October |
| Indica / Sativa | Mostly Indica |
| Indoor Plant Height | 14–23 inches |
| Indoor Yield | 12 oz/m2 |
| Moods | Relaxed |
| Outdoor Plant Height | 14–23 inches |
| Outdoor Yield | 14 oz/plant |
| Seed Sex | Feminized |
| Symptoms | Anxiety, Arthritis, Depression, Insomnia, Migranes, Stress |
| THC Content | 24 percent |