Triangle Kush Feminized Cannabis Seeds
Secure the unrivaled Triangle Kush Feminized Cannabis Seeds online in the USA. These premium cannabis seeds are ready for swift delivery to all states nationwide.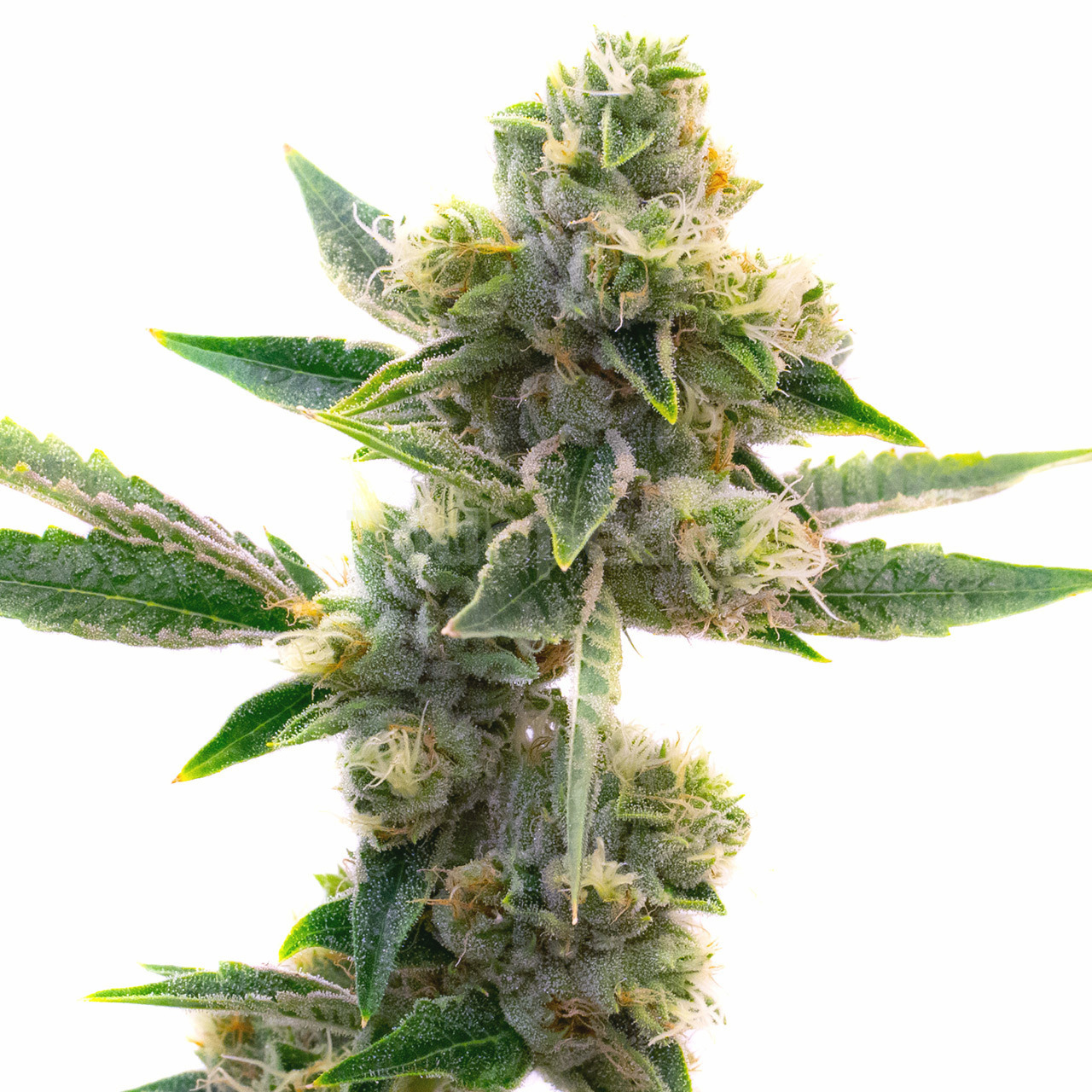 Price Per Seed:
$
9.38
Introduction to Triangle Kush Feminized Cannabis Seeds
Looking to buy Triangle Kush feminized cannabis seeds online in the USA? Look no further! Indopedia Seed Bank offers high-quality Triangle Kush seeds for sale, perfect for both beginner and experienced growers. With their well-balanced, indica-dominant genetics, Triangle Kush plants are sturdy, resilient, and easy to cultivate. Whether you're growing indoors or outdoors, these feminized seeds ensure that you'll have an all-female crop of cannabis.
Fast US-Based Shipping
When you order Triangle Kush feminized cannabis seeds from Indopedia Seed Bank, you can expect fast and reliable shipping to all fifty states. We understand the importance of discreet packaging, ensuring that your purchase arrives safely and securely. Plus, we offer free shipping on orders over $99! Skip the hassle and delays of international shipping - choose domestic shipping for a seamless buying experience.
Key Characteristics of Triangle Kush
Indica-dominant phenotype
THC: 17-21%
CBD: 0-2%
Beginner-friendly
Stimulating, calming, and sedative effects
May help with pain, anxiety, and insomnia
Earthy, sweet, and herbal qualities
Abundant in terpenes
Genetics and Origins of Triangle Kush
The exact genetic background of Triangle Kush remains a mystery, but it is believed to be a hybrid of Chemdawg, Lemon Thai, and an unknown Kush cultivar. Regardless of its lineage, Triangle Kush offers a unique and exotic mix of Southeast Asian genetics with a strong Kush influence. Its earthy fragrance is reminiscent of OG Kush, making it a favorite among cannabis connoisseurs.
Feminized Seed Advantages
Feminized cannabis seeds are specially bred to produce only female plants, eliminating the need to identify and remove male plants. This ensures that every plant grown from Triangle Kush feminized seeds will produce potent buds. With no risk of pollination, you can focus on maximizing your yields and enjoying high-quality cannabis.
Benefits of Photoperiod Seeds
Photoperiod seeds, like Triangle Kush feminized seeds, are ideal for both indoor and outdoor growers seeking control over their plant's growth cycle. Indoor growers can manipulate the light cycle to induce flowering when desired, while outdoor growers can take advantage of seasonal changes to trigger the flowering phase. This flexibility allows for optimal planning and cultivation practices to achieve the best results.
Triangle Kush Seeds Germination Guide
Soak two paper towels in purified water until damp.
Place Triangle Kush feminized seeds on one towel, leaving space between each seed.
Cover the seeds with the second damp towel and use another plate as a lid.
Store the germination chamber in a dark and warm place.
Check the seeds every 12 hours, ensuring the towels remain damp.
After 1-5 days, when the seeds have sprouted, plant them root-down in their starting pots.
How to Cultivate Triangle Kush
Growing Triangle Kush is a breeze, making it perfect for beginners. These plants have a strong indica profile with sturdy limbs and closely-spaced internodes. They are naturally resilient and can withstand minor environmental changes. Whether you choose hydroponics for precise control or organic soil for enhanced flavors, Triangle Kush will thrive. Pruning regularly and managing relative humidity (RH) during flowering are crucial for optimal growth.
Triangle Kush Growing Difficulty
Triangle Kush feminized seeds have a beginner-friendly grow difficulty level. Their sturdy genetics make them resistant to pests and pathogens, while their manageable size allows for easy plant management. Even novice growers can achieve successful harvests with minimal effort.
Flowering Time of Triangle Kush
Triangle Kush has a flowering time of 9-10 weeks. Indoor growers can expect yields of 12.5-18 oz. per m², while outdoor growers can achieve 19.5-25 oz. per plant. To maximize resin production and maintain optimal trichome development, it is recommended to lower relative humidity (RH) and temperature during the final weeks of flowering.
Average Height of Triangle Kush
Triangle Kush cannabis plants reach a maximum height of about 3.5-5 feet, making them suitable for both indoor and outdoor cultivation. Their manageable size allows growers to easily accommodate them in limited spaces.
Triangle Kush Crop Yield
When grown with care, Triangle Kush feminized marijuana seeds produce impressive yields. Indoor growers can expect between 12.5-18 oz. per m², while outdoor growers can achieve 19.5-25 oz. per plant. To increase your crop yield, consider techniques such as low-stress training and pruning to promote optimal light penetration and airflow.
Quality of Triangle Kush Buds
Triangle Kush buds are known for their exceptional quality and potency. These dense, vivid-green flowers exude an earthy aroma with sharp citrus, pine, and herbal notes. Experience the utmost dank in bag appeal with feminized Traingle Kush cannabis seeds.
Dominant Terpenes in Triangle Kush
Terpenes are organic compounds that contribute to a strain's aroma and effects. Triangle Kush is rich in beta-caryophyllene, myrcene, and citral, giving it its signature scent and flavor profile. These terpenes enhance the overall experience of consuming Triangle Kush.
Smell and Taste of Triangle Kush
Fresh Triangle Kush flowers emit an earthy fragrance accentuated by sharp citrus, pine, and herbal notes. After drying and curing, the aroma deepens with dank earthiness and intensified citrus tones. When smoked, Triangle Kush delivers zesty flavors of fresh orange and tart lemon balanced by an earthy taste with hints of spice and incense.
The Effects of Triangle Kush
Triangle Kush cannabis offers a well-balanced combination of powerful mental and physical effects. Its gradual onset provides a sense of well-being and euphoria that can enhance social interactions or solo activities like watching a movie. The sativa side boosts energy and mental clarity at lower doses, making tasks easier to accomplish. However, the indica properties take over after an hour, inducing a wave of powerful relaxation that eases tension, relieves pain, and promotes sleep. Higher doses can lead to couch lock and sedation.
Medical Uses for Triangle Kush
Triangle Kush's potent physical properties make it a suitable choice for medicinal users. Its uplifting and stress-relieving effects can help with anxiety and depression, while its sedative properties can aid in insomnia and chronic pain management. Additionally, Triangle Kush may provide relief from muscle spasms, migraines, and menstrual cramps.
Buy Triangle Kush Cannabis Seeds Now in the USA
Ready to purchase Triangle Kush feminized cannabis seeds? Indopedia Seed Bank offers a top-shelf selection of premium seeds at competitive prices. With fast US-based shipping and discreet packaging, your order will arrive safely at your doorstep. Don't miss out on the opportunity to grow this unique strain in your own garden – buy Triangle Kush feminized seeds online now!
Customer Reviews
The seeds arrived in excellent condition, germinated quickly, and the plants grew like a charm. The aroma, taste, and effects of the buds are on point.
I'm blown away by the quality of these seeds. They grew into the most gorgeous plants, and the high is sublime.
Yo, these seeds be fire! The plants grow like champs and the flowers smell like straight-up heaven.
Strain Data Table
| Attribute | Data |
| --- | --- |
| CBD Content | 0.5 percent |
| Climate Zones | Cold, Continental, Cool, Mediterranean, Sunny, Temperate |
| Difficulty | Beginner |
| Dominant Terpenes | Caryophyllene |
| Effects | Calming, Euphoric, Happy, Relaxed, Sedative, Sleepy, Uplifted |
| Flavors | Citrus, Earthy, Pine, Sour, Spicy, Sweet |
| Flowering Time | 8–10 weeks |
| Flowering Type | Photoperiod |
| Genetics | Unknown |
| Grows Best | Greenhouse, Indoor, Outdoor |
| Harvest Month | October |
| Indica / Sativa | Mostly Indica |
| Indoor Plant Height | 15–23 inches |
| Indoor Yield | 11–14 oz/m2 |
| Moods | Relaxed, Uplift |
| Outdoor Plant Height | 15–23 inches |
| Outdoor Yield | 14 oz/plant |
| Seed Sex | Feminized |
| Symptoms | Anxiety, Arthritis, Depression, Insomnia, Migranes, Stress |
| THC Content | 18 percent |