Trainwreck Feminized Cannabis Seeds
Get the top-quality Trainwreck Feminized Cannabis Seeds for sale online in the USA. These elite marijuana seeds are in stock and rapidly dispatched to every area within the country.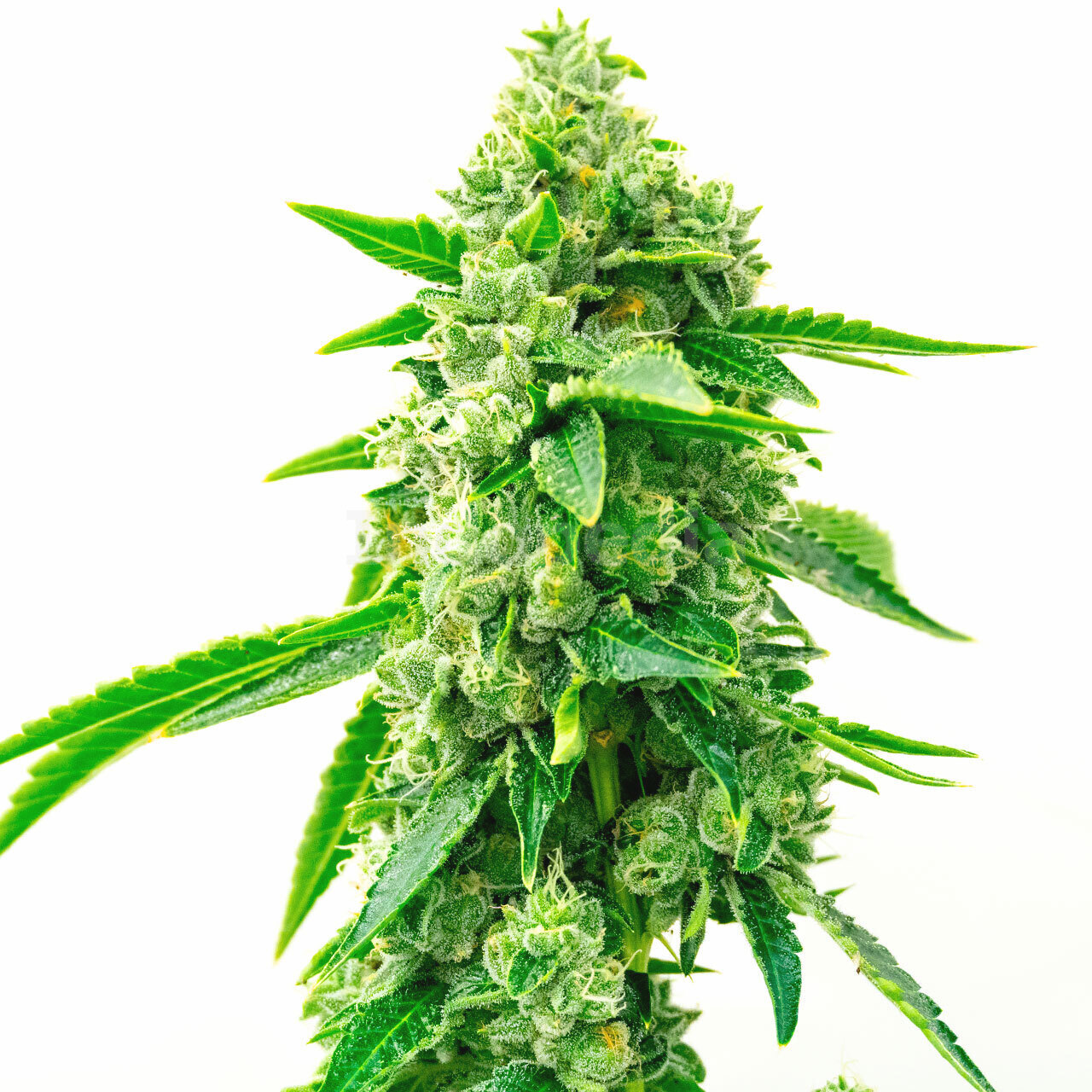 Price Per Seed:
$
9.58
Introduction to Trainwreck Feminized Cannabis Seeds
If you're looking to buy Trainwreck feminized cannabis seeds online in the USA, you've come to the right place. Indopedia Seed Bank offers high-quality Trainwreck feminized seeds for sale, providing you with a convenient and reliable source for your marijuana cultivation needs. With their high potency and legendary effects, these seeds are a must-have for any cannabis enthusiast.
Fast US-Based Shipping
When you buy Trainwreck feminized cannabis seeds from Indopedia Seed Bank, you can expect fast and reliable shipping to all fifty states. We understand the importance of receiving your seeds promptly and discreetly, which is why we offer discreet packaging to ensure your privacy. Plus, we offer free shipping on orders over $99, making it even more convenient for you to get started on your cultivation journey.
Key Characteristics of Trainwreck
Sativa-dominant hybrid strain
THC levels as high as 20%
Euphoric and creativity-inducing high
Delicious spicy and piney aroma with notes of sweet lemon
High resistance to most marijuana diseases
Genetics and Origins of Trainwreck
Trainwreck feminized cannabis seeds are the result of a magical cross between three landrace strains—Mexican and Thai sativa and Afghani indica. This unique genetic composition gives Trainwreck its fast-moving sativa effects combined with the potency of a heavy indica. While its name comes from an intriguing backstory involving a trainwreck near Arcata in California during the '70s, the exact history may be open to discussion.
Feminized Seed Advantages
Feminized Trainwreck marijuana seeds offer a significant advantage to growers. Unlike regular seeds, which have a 50% chance of producing male plants, feminized seeds are genetically enhanced to develop into female plants 99% of the time. This eliminates the need to sex your crop and ensures that you can focus on cultivating high-quality buds.
Benefits of Photoperiod Seeds
Photoperiod seeds, like Trainwreck feminized seeds, allow for more control over the growth cycle of your plants. Indoor growers can manipulate the light cycle to initiate the flowering period when desired, while outdoor growers can take advantage of seasonal changes to trigger flowering naturally. This flexibility gives cultivators the option to maximize yield and tailor the growth cycle to their specific needs.
Trainwreck Seeds Germination Guide
Moisten two paper towels and place them on a dinner plate.
Gently place your Trainwreck feminized seeds on the paper towels, about an inch apart.
Cover the seeds with another moistened paper towel.
Check regularly to ensure the towels remain moist.
Within 24 to 120 hours, your Trainwreck feminized seeds should pop and be ready for planting.
How to Cultivate Trainwreck
Cultivating Trainwreck feminized cannabis seeds is relatively straightforward, making it an ideal strain for beginner growers. Indoors, we recommend using a hydro setup combined with training techniques like the Screen of Green (ScrOG) method. Outdoors, Trainwreck prefers a warm, sunny climate and nutrient-rich organic soil. Regular trimming and pruning will help promote vigorous growth and enhance the terpene profile of the buds.
Trainwreck Growing Difficulty
Trainwreck feminized seeds are considered relatively easy to grow, making them suitable for novice growers. Their sturdy and resilient nature, combined with resistance to most common marijuana diseases, helps ensure a successful cultivation experience. However, their height can pose a challenge for indoor growers, so it's important to manage vertical growth through training techniques like ScrOG.
Flowering Time of Trainwreck
Indoor cultivation of Trainwreck feminized seeds typically takes around eight to nine weeks for the plants to reach the flowering stage. Outdoor growers can expect their Trainwreck plants to be ready for harvest by late October. Remember to consider the height of these plants when planning your growing space, as they can reach heights of six to seven feet.
Average Height of Trainwreck
Trainwreck marijuana plants tend to be tall, reaching heights of six to seven feet. This makes them better suited for outdoor cultivation or large indoor spaces where there is ample headroom. However, techniques like ScrOG can help limit vertical growth and promote lateral development, making it more manageable for indoor growers.
Trainwreck Crop Yield
Under optimal conditions, Trainwreck plants can yield between 18 and 25 ounces per square meter indoors after eight to nine weeks of flowering. Outdoor growers can expect a generous harvest of 25 to 28 ounces per plant by late October. To maximize yield, proper nutrient management and training techniques are crucial.
Quality of Trainwreck Buds
Trainwreck cannabis buds are known for their exceptional quality. These dense and resinous buds boast a unique aroma and flavor profile that sets them apart from other strains. Expect a sweet and sour fragrance with hints of citrus and mint, followed by a peppery spice undertone. The smoke produced by Trainwreck is rich and intense, providing a truly satisfying experience for cannabis enthusiasts.
Dominant Terpenes in Trainwreck
Terpenes are responsible for the unique aroma and flavor profiles of cannabis strains. Trainwreck cannabis contains a diverse range of terpenes, including Alpha Pinene, Beta Pinene, Borneol, Myrcene, Limonene, Caryophyllene, Humulene, and more. These terpenes contribute to the delicious spicy and piney aroma with notes of sweet lemon that Trainwreck is known for.
Smell and Taste of Trainwreck
The smell and taste of Trainwreck are truly exceptional. Upon opening a jar of Trainwreck buds, you'll be greeted with a juicy lime and lemon aroma combined with a strong menthol undertone. The flavor profile follows suit, with sour citrus and minty freshness dominating the palate, complemented by a subtle peppery spice and earthy tones. The lingering sweet aftertaste adds to the overall enjoyment.
The Effects of Trainwreck
Trainwreck cannabis hits you like a freight train with its stimulating euphoric high. It offers an accelerated mood boost, eliminating negative emotions and thoughts while inducing racing euphoria. This strain is known for its creativity-inducing effects, often leading to increased productivity and out-of-the-box thinking. However, overindulging in Trainwreck can result in an overwhelming psychedelic experience.
Medical Uses for Trainwreck
Trainwreck has been praised by medical marijuana patients for its therapeutic benefits. The mood-boosting and stress-relieving properties make it effective in treating conditions such as stress, depression, anxiety, and PTSD. The potent body-stone of Trainwreck can also provide relief from chronic pain, headaches, muscle spasms, arthritis, and fatigue. Additionally, it can help stimulate appetite and reduce nausea in patients undergoing certain medical treatments.
Buy Trainwreck Cannabis Seeds Now in the USA
If you're ready to experience the unique effects and exceptional quality of Trainwreck cannabis, don't hesitate to buy your seeds from Indopedia Seed Bank. With our fast domestic shipping, stealthy packaging, and a wide selection of payment options, purchasing Trainwreck feminized seeds has never been easier. Order now and start your marijuana cultivation journey today!
Customer Reviews
Just finished my first grow with these seeds and I'm really impressed. All the seeds sprouted and the plants were very healthy and robust.
The seeds arrived quickly and in perfect condition. Had an excellent germination rate, and the plants were strong and productive.
These seeds are straight fire, my fam! The potency is off the charts, and the effects hit you like a freight train.
Strain Data Table
| Attribute | Data |
| --- | --- |
| CBD Content | 0.8 percent |
| Climate Zones | Continental, Mediterranean, Sunny, Temperate |
| Difficulty | Intermediate |
| Dominant Terpenes | Caryophyllene |
| Effects | Calming, Creative, Energetic, Euphoric, Focused, Relaxed, Uplifted |
| Flavors | Citrus, Earthy, Lemon, Woody |
| Flowering Time | 8–10 weeks |
| Flowering Type | Photoperiod |
| Genetics | Mexican x Thai x Afghani |
| Grows Best | Greenhouse, Indoor, Outdoor |
| Harvest Month | October |
| Indica / Sativa | Mostly Sativa |
| Indoor Plant Height | 28–33 inches |
| Indoor Yield | 18–25 oz/m2 |
| Moods | Focus, Recharged, Relaxed, Uplift |
| Outdoor Plant Height | 28–33 inches |
| Outdoor Yield | 28 oz/plant |
| Seed Sex | Feminized |
| Symptoms | Anxiety, Depression, Fatigue, Stress |
| THC Content | 15 percent |