Tangerine Autoflower Cannabis Seeds
Order the top-tier Tangerine Autoflower Cannabis Seeds for sale online in the USA. These first-class marijuana seeds are ready for fast delivery to all corners of the nation.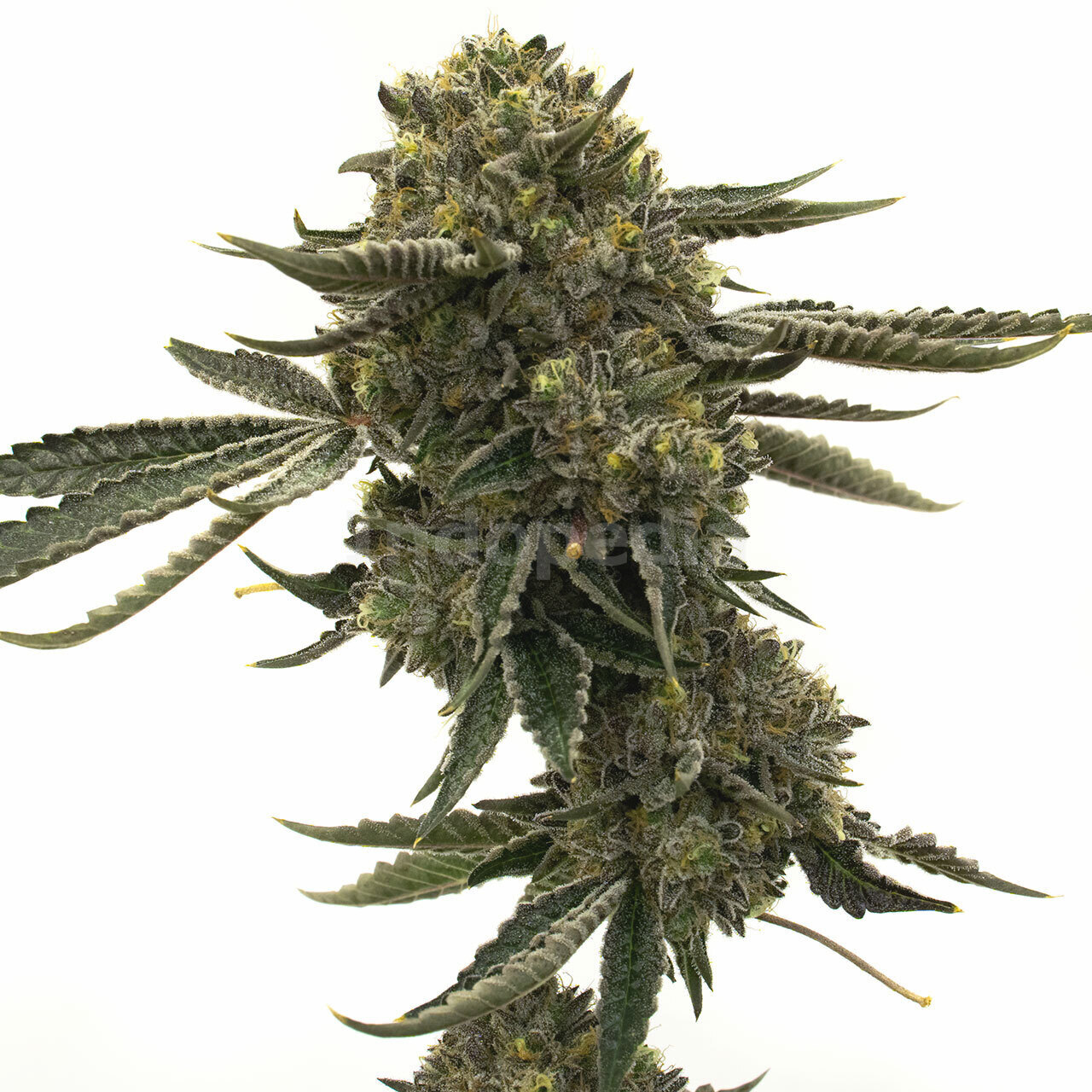 Price Per Seed:
$
8.25
Categories: Autoflower, Sativa
Introduction to Tangerine Autoflower Cannabis Seeds
Looking to buy high-quality Tangerine Autoflower cannabis seeds online in the USA? Look no further! Indopedia Seed Bank is your one-stop shop for all your weed seed needs. We offer a wide selection of top-notch marijuana seeds, including Tangerine Autoflower, available for purchase right now. With our fast shipping, discreet packaging, and competitive prices, you can trust us to deliver the best seeds straight to your door.
Fast US-Based Shipping
When you order Tangerine Autoflower seeds from Indopedia Seed Bank, you can expect fast and reliable shipping to all fifty states in the USA. Our packages are carefully and discreetly packaged to ensure your privacy. Plus, if your order total is over $99, we offer free shipping! Forget about waiting weeks for your seeds to arrive from international sellers. With our domestic shipping, you'll have your Tangerine Autoflower seeds in no time.
Key Characteristics of Tangerine Autoflower
Tangy strain with sharp terpenes
Sativa-dominant hybrid
Aromas of tropical fruits like mangoes, pineapples, and oranges
THC content around 20% with 2% CBD
Perfect for daytime use and boosting energy
Helps with productivity and focus
Balanced effects that uplift and relax without sedation
Genetics and Origins of Tangerine Autoflower
The origins of Tangerine Autoflower seeds are shrouded in mystery, adding to its allure. Bred through backcrossing the hybrid Ch9 Aroma strain four times, this strain is famous for its tangy flavors, high THC content, fast-growing ability, and heavy effects. The addition of ruderalis genetics gives Tangerine Autoflower its autoflowering characteristics, allowing it to complete its life cycle in just 10 to 12 weeks.
Feminized Seed Advantages
Our Tangerine Autoflower seeds are for sale in feminized form, which means you don't have to worry about separating males from females during the growing process. This saves time and effort, as only female plants produce the desired buds. With feminized seeds, you can maximize your yield potential and ensure a higher success rate in your crop.
Benefits of Autoflowering Seeds
Autoflowering seeds like Tangerine Autoflower have a unique advantage for both indoor and outdoor growers. They do not rely on light cycles to transition from the vegetative stage to the flowering stage, making them ideal for growers who want a quick turnaround or have limited control over light conditions. Whether you're growing indoors or outdoors, Tangerine Autoflower seeds will thrive and provide you with a bountiful harvest.
Tangerine Autoflower Seeds Germination Guide
Soak Tangerine Autoflower seeds in distilled or purified water for a few hours.
Place the seeds between two damp paper towels and cover with a plate to keep them moist.
Maintain moisture and a temperature between 75-78 Fahrenheit.
Check regularly for taproot development within 24 to 120 hours.
How to Cultivate Tangerine Autoflower
Tangerine Autoflower is known for being one of the simplest sativa strains to grow. With its compact size of two to three feet tall, it's perfect for indoor cultivation or discreet outdoor growth. These plants require basic care, including light pruning, and thrive in both controlled environments and the great outdoors. Whether you choose to grow indoors or outdoors, Tangerine Autoflower seeds will reward you with appealing yields of sticky, trichome-covered buds.
Tangerine Autoflower Growing Difficulty
Even beginners can successfully grow Tangerine Autoflower cannabis seeds. Its easy-to-manage size and resilience make it a great choice for novice growers looking to build their skills. With proper care and attention to light, water, and nutrient needs, your Tangerine Autoflower plants will flourish.
Flowering Time of Tangerine Autoflower
Tangerine Autoflower has a fast flowering time of seven to eight weeks, allowing for quick harvests. Indoor growers can expect a complete life cycle within 10 to 12 weeks from seed to harvest. Outdoor growers can plan their first harvest for April and continue nurturing crops until mid-October. Avoid the hassle of waiting months for your plants to flower with Tangerine Autoflower seeds.
Average Height of Tangerine Autoflower
Tangerine Autoflower weed plants reach a discreet height of two to three feet, making them suitable for small spaces, balconies, or indoor grow tents. Their compact size allows for easy management and maximum discretion. If height control is a concern, techniques such as low-stress training or topping can help keep your plants at the desired height.
Tangerine Autoflower Crop Yield
With proper care and cultivation techniques, Tangerine Autoflower plants can yield up to 3.5 ounces per plant. Whether you're growing indoors or outdoors, you can expect an adequate amount of trichome-covered sticky buds that will satisfy even the most discerning cannabis connoisseurs. To increase your yield potential, consider optimizing your growing environment and providing the necessary nutrients.
Quality of Tangerine Autoflower Buds
When it comes to Tangerine Autoflower buds, quality is guaranteed. These vibrant green nugs are encased in sandy trichomes, emanating a powerful aroma even during the growing stage. Rich in terpenes, the buds exude sweet and sour citrusy aromas that will make your mouth water. The unmistakable scent of tangerine intensifies when lit up, delivering strong citrus flavors and a burst of sweetness with every toke.
Dominant Terpenes in Tangerine Autoflower
Terpenes are aromatic compounds found in cannabis that contribute to its unique flavors and effects. Tangerine Autoflower is rich in pinene, caryophyllene, and myrcene terpenes. These terpenes give the strain its distinctive citrusy aroma and contribute to its uplifting effects. Experience the full sensory delight of Tangerine Autoflower with its captivating terpene profile.
Smell and Taste of Tangerine Autoflower
Tangerine Autoflower weed delights the senses with its potent aroma and tantalizing taste. The room fills with sweet and sour citrusy aromas, reminiscent of tropical fruits like mangoes, pineapples, and oranges. The scent intensifies when lit up, enveloping you in the unmistakable fragrance of tangerines. On every exhale, enjoy the burst of intense citrus flavors followed by merrily dancing tropical tastes on your tongue.
The Effects of Tangerine Autoflower
Tangerine Autoflower marijuana delivers a well-balanced array of effects that uplift the mind while relaxing the body. Starting with a cerebral rush that uplifts your mood and provokes giggles, this strain gradually induces a body buzz that boosts energy, creativity, and focus. It's the perfect companion for daytime use, helping you stay positive and productive throughout the day. Experience the uplifting effects of Tangerine Autoflower and start your day off right.
Medical Uses for Tangerine Autoflower
In addition to its recreational benefits, Tangerine Autoflower also holds medical potential. Its sativa-heavy properties make it ideal for relieving symptoms of anxiety, depression, and stress. While it may not be strong enough to tackle severe physical pain, the CBD content provides some relief. This strain is also known to uplift mood, evoke creativity, and enhance focus. Whether you need a mental health pick-me-up or a burst of motivation, Tangerine Autoflower has got you covered.
Buy Tangerine Autoflower Cannabis Seeds Now in the USA
Don't miss out on the opportunity to grow your own vibrant Tangerine Autoflower plants. Indopedia Seed Bank offers premium quality seeds at competitive prices. With our fast US-based shipping and discreet packaging, you can trust us to deliver the best seeds straight to your door. Order your Tangerine Autoflower seeds today and experience the tangy delight of this sativa-dominant hybrid strain. Grow your own citrus grove and enjoy the tantalizing tastes and uplifting effects of Tangerine Autoflower cannabis. Place your order now!
Customer Reviews
Solid genetics! These seeds were easy to grow and the end product is amazing. The flavors and aromas are exactly as described.
Easy to grow even for a first-timer like me. Yield was generous, and the taste and effects are sublime. Highly recommend!
These seeds are a grower's dream come true! The plants flourished effortlessly, producing abundant, sticky buds. I'm in love!
Strain Data Table
| Attribute | Data |
| --- | --- |
| CBD Content | 2 percent |
| Climate Zones | Continental, Mediterranean, Sunny, Temperate |
| Difficulty | Beginner |
| Dominant Terpenes | Valencene |
| Effects | Creative, Energetic, Focused, Happy, Uplifted |
| Flavors | Citrus, Mango, Pineapple, Sweet, Tropical |
| Flowering Time | 10–12 weeks |
| Flowering Type | Autoflowering |
| Genetics | Tangerine (Ch9 Aroma) x Ruderalis |
| Grows Best | Greenhouse, Indoor, Outdoor |
| Harvest Month | All Year |
| Indica / Sativa | Mostly Sativa |
| Indoor Plant Height | 9–14 inches |
| Indoor Yield | 4 oz/m2 |
| Moods | Focus, Recharged, Relaxed |
| Outdoor Plant Height | 9–14 inches |
| Outdoor Yield | 1–4 oz/plant |
| Seed Sex | Feminized |
| Symptoms | Anxiety, Arthritis, Depression, Fatigue, Migranes, Muscle Spasms, Stress |
| THC Content | 20 percent |