Super Skunk Autoflower Cannabis Seeds
Order the first-rate Super Skunk Autoflower Cannabis Seeds online in the USA. These top-tier cannabis seeds are available and swiftly dispatched to all corners of the nation.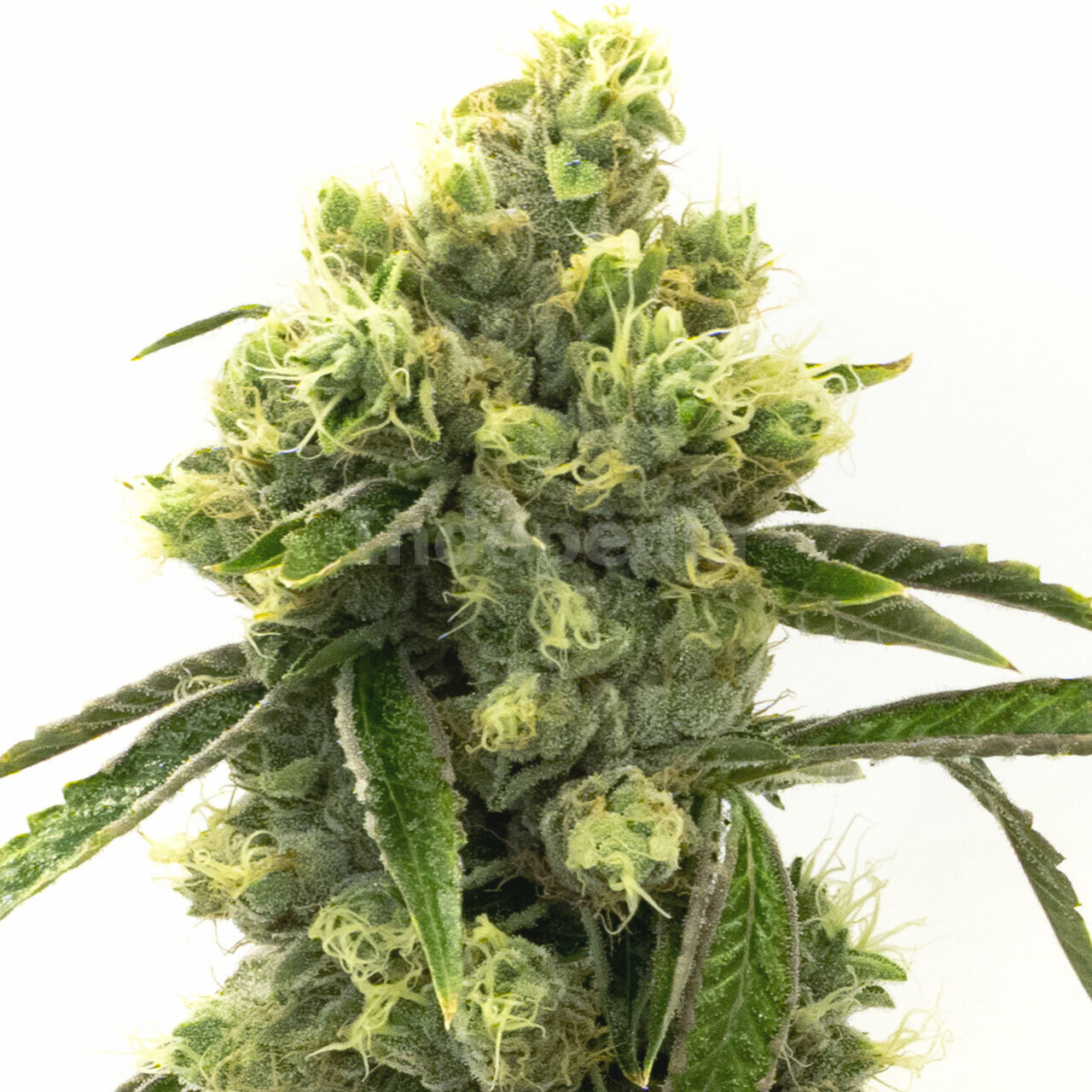 Price Per Seed:
$
9.38
Categories: Autoflower, Indica
Introduction to Super Skunk Autoflower Cannabis Seeds
Looking to buy the best, high-quality marijuana seeds online in the USA? Look no further! Indopedia Seed Bank brings you Super Skunk Autoflower cannabis seeds, a top-notch strain that is sure to impress even the most discerning weed connoisseurs. With its quick-flowering and high-THC properties, Super Skunk Autoflower is the upgrade you've been waiting for. And the best part? We offer fast US-based shipping, so you can enjoy your fresh seeds in no time.
Fast US-Based Shipping
At Indopedia Seed Bank, we understand the importance of timely and discreet shipping. That's why we offer fast shipping to all fifty states in the USA. Your order will be carefully packaged to ensure maximum privacy and delivered right to your doorstep. And if your order totals over $99, you'll enjoy free shipping! Don't wait any longer – order your Super Skunk Autoflower seeds today and experience the convenience of domestic shipping.
Key Characteristics of Super Skunk Autoflower
High-THC cannabis strain
Quick-flowering
Top-shelf buds
Strong indica dominance
Legendary Skunk #1 genetics boosted with Afghani
Genetics and Origins of Super Skunk Autoflower
Super Skunk Autoflower is the result of blending two iconic strains: Skunk #1 and Afghani. Skunk #1 is known as the first true commercial cannabis hybrid strain, while Afghani brings its potent indica characteristics to the mix. The offspring retains several skunky traits, including its signature smell, while leaning towards the indica side.
Feminized Seed Advantages
Feminized seeds are highly sought after by growers for their numerous advantages. With feminized seeds, like our Super Skunk Autoflower seeds, you can be confident that your plants will all be female, eliminating the need to identify and remove male plants. This means you can focus your time and energy on growing high-quality buds instead of worrying about pollination. Don't miss out on the benefits of feminized seeds – choose Super Skunk Autoflower cannabis seeds for a stress-free growing experience.
Benefits of Autoflowering Seeds
Autoflowering seeds offer numerous benefits to both indoor and outdoor growers. Unlike photoperiod plants, autoflowers don't require specific light cycles to transition from vegetative to flowering stages. This makes them ideal for growers who want to cultivate cannabis year-round or those who have limited control over their lighting setup. With Super Skunk Autoflower marijuana seeds, you can enjoy the convenience and flexibility of autoflowering genetics.
Super Skunk Autoflower Seeds Germination Guide
Wet one piece of paper towel with purified water and lay it flat on a dinner plate.
Use tweezers to place the Super Skunk Autoflower seeds onto the damp towel, leaving space between them.
Spray the second paper towel with water and cover the seeds with it.
Invert another dinner plate and match it with the first plate, enclosing the seeds.
Keep the plates in a warm, dark spot and check for sprouts every few hours.
Keep the paper towels moist by lightly spraying them as needed.
Within 1-5 days, small white taproots should appear.
How to Cultivate Super Skunk Autoflower
Growing Super Skunk Autoflower is relatively easy, making it suitable for both novice and experienced growers. These plants are known for their resilience against pests, mold, and other pathogens. They have a symmetrical growth pattern and require minimal maintenance. Whether you choose to grow indoors, outdoors, or in a greenhouse, Super Skunk Autoflower is sure to thrive.
Super Skunk Autoflower Growing Difficulty
Due to its hardy nature and resistance to pests and diseases, Super Skunk Autoflower is considered a relatively easy strain to grow. However, it's recommended that growers have some experience, as the short vegetative phase means the plants don't bounce back well from mistakes. With proper care and attention, you'll be rewarded with a bountiful harvest of top-quality buds.
Flowering Time of Super Skunk Autoflower
Super Skunk Autoflower has a relatively short flowering time, typically taking around 7-8 weeks to reach maturity. This strain transitions from the vegetative stage to bloom based on its size rather than age. Indoors, growers should check the trichomes after 7-8 weeks of flowering for optimal harvest time. Outdoor growers can expect to harvest in prime conditions, with each plant yielding over three ounces of high-grade marijuana.
Average Height of Super Skunk Autoflower
Super Skunk Autoflower is known for its compact size, reaching a height of no more than four feet (48 inches). Its apically-dominant growth pattern resembles a Christmas tree shape. This makes it an excellent choice for indoor growers with limited vertical space. If grown outdoors, ensure that your plants are protected from strong winds and have access to ample sunlight.
Super Skunk Autoflower Crop Yield
With Super Skunk Autoflower seeds, you can expect a satisfying crop yield. Indoor growers can achieve over five ounces of lime-green superweed per square meter. Outdoor growers can harvest over three ounces per plant under ideal conditions. To maximize your yield, provide optimal growing conditions and follow proper cultivation techniques.
Quality of Super Skunk Autoflower Buds
Super Skunk Autoflower buds are known for their exceptional quality. The tight nugs boast a pungent, dank aroma based on earthy tones. As the buds mature, they develop additional citrus and sweet tangs. Break open the nugs to unleash a terpene combination that cannabis enthusiasts covet – spicy earthiness combined with sweet and savory notes. The flavor profile is enhanced when the buds are dried and cured properly.
Dominant Terpenes in Super Skunk Autoflower
Terpenes are organic compounds responsible for the aroma and flavor of cannabis. Super Skunk Autoflower contains a variety of terpenes that contribute to its unique profile. Some dominant terpenes found in this strain include myrcene, caryophyllene, and limonene. These terpenes contribute to the strain's distinct smell and taste.
Smell and Taste of Super Skunk Autoflower
Super Skunk Autoflower lives up to its name with its strong, pungent aroma reminiscent of a damp forest with earthy undertones. As the buds mature, they develop hints of citrus and sweet tangs, adding complexity to the overall scent profile. When smoked or vaporized, Super Skunk Autoflower delivers a flavorful experience characterized by spicy earthiness, sweet lemon, and grapefruit tones.
The Effects of Super Skunk Autoflower
Super Skunk Autoflower offers a delightful balance of effects that both growers and users appreciate. The initial sativa rush brings immediate euphoria, happiness, and an uplifted mood. This cerebral uplift can lead to engaging conversations and creative exploration. As time passes, the indica dominance takes over, inducing deep relaxation and a sense of tranquility. While it may not completely knock you out, it's strong enough to provide a soothing and calming experience.
Medical Uses for Super Skunk Autoflower
Super Skunk Autoflower has gained popularity among medical cannabis users for its therapeutic properties. The strain's relaxing effects make it an excellent choice for managing stress, anxiety, and depression. Users report feeling a sense of ease and reduced self-consciousness, making social situations more comfortable. Additionally, this strain is praised for its pain-relieving and muscle-relaxing properties, making it beneficial for individuals dealing with arthritis and other inflammatory conditions.
Buy Super Skunk Autoflower Cannabis Seeds Now in the USA
Don't miss out on the opportunity to grow your own top-shelf buds with Super Skunk Autoflower cannabis seeds. Indopedia Seed Bank offers a wide selection of high-quality seeds that are sure to meet your growing needs. Place your order today and experience the convenience of fast US-based shipping. Whether you're a seasoned grower or just starting, Super Skunk Autoflower is the perfect addition to your marijuana garden. Order now and embark on an exciting growing journey with Indopedia Seed Bank.
Customer Reviews
Love these seeds! Easy to grow and the buds are top-tier. This was my best harvest yet. Will be purchasing again soon.
Had some initial reservations but they were soon put to rest. Excellent growth, fantastic yield, and the potency was top-notch.
These seeds are a dream come true for any grower. The plants are resilient, the buds are dank, and the high is a true head-to-toe experience. Don't miss out on this gem!
Strain Data Table
| Attribute | Data |
| --- | --- |
| CBD Content | 0.3 percent |
| Climate Zones | Continental, Mediterranean, Sunny, Temperate |
| Difficulty | Beginner |
| Dominant Terpenes | Caryophyllene |
| Effects | Euphoric, Giggly, Happy, Relaxed, Talkative |
| Flavors | Cheese, Citrus, Earthy, Skunk, Sweet |
| Flowering Time | 8–10 weeks |
| Flowering Type | Autoflowering |
| Genetics | Super Skunk x Ruderalis |
| Grows Best | Greenhouse, Indoor, Outdoor |
| Harvest Month | All Year |
| Indica / Sativa | Mostly Indica |
| Indoor Plant Height | 15 inches |
| Indoor Yield | 16 oz/m2 |
| Moods | Relaxed, Uplift |
| Outdoor Plant Height | 15 inches |
| Outdoor Yield | 18 oz/plant |
| Seed Sex | Feminized |
| Symptoms | Anxiety, Arthritis, Depression, Inflammation, Insomnia, Stress |
| THC Content | 14 percent |