Super Silver Haze Feminized Cannabis Seeds
Purchase the exclusive Super Silver Haze Feminized Cannabis Seeds for sale online in the USA. These first-class marijuana seeds are ready for fast dispatch to all regions across the country.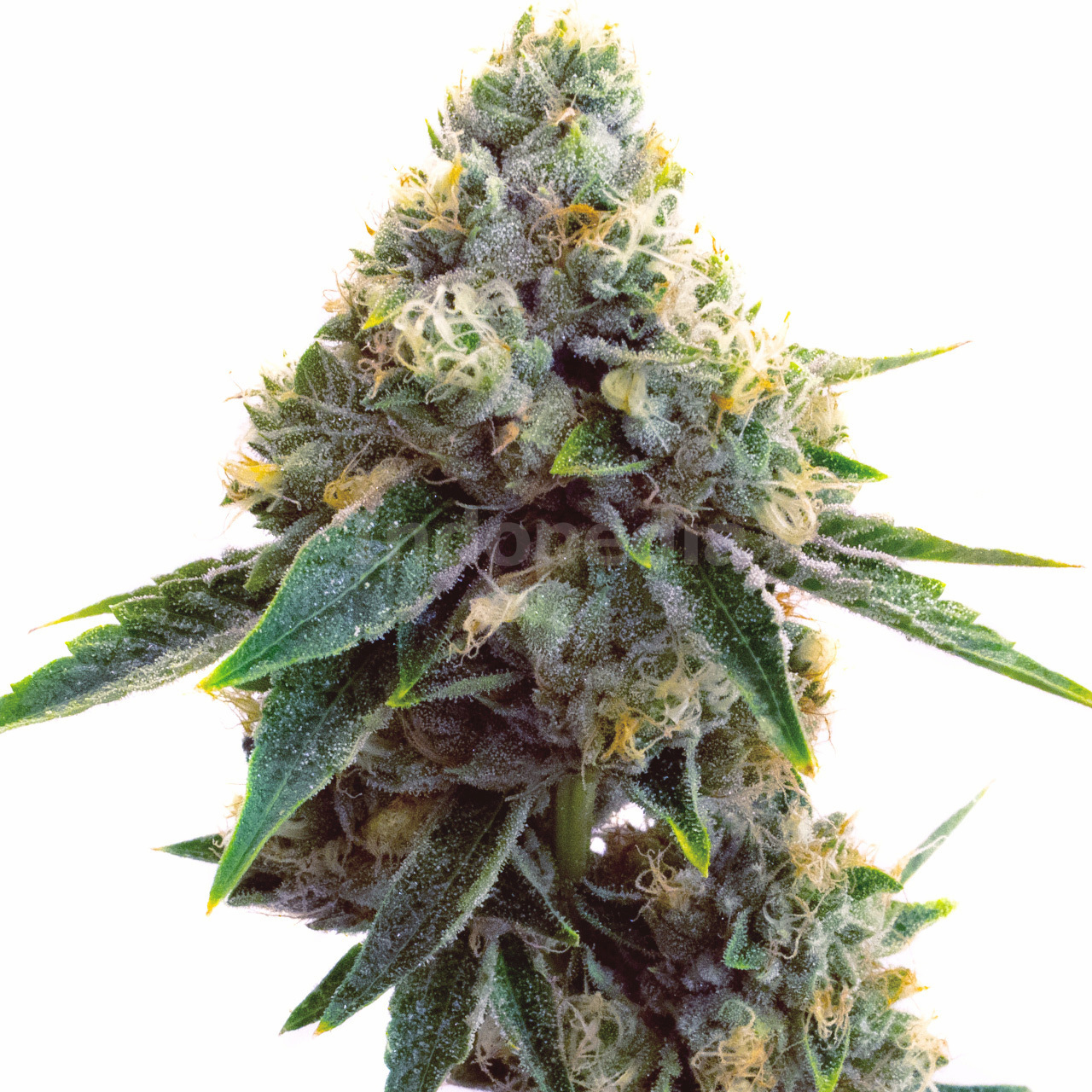 Price Per Seed:
$
9.25
Introduction to Super Silver Haze Feminized Cannabis Seeds
Looking to buy high-quality Super Silver Haze feminized cannabis seeds in the USA? Look no further! Indopedia Seed Bank offers a top-shelf selection of premium seeds for sale online. With fast, discreet shipping and a variety of payment options, it's never been easier to get your hands on these sought-after seeds. Whether you're a seasoned grower or just starting out, Super Silver Haze feminized seeds are sure to impress with their legendary genetics and rewarding yields.
Fast US-Based Shipping
When you order Super Silver Haze feminized cannabis seeds from Indopedia Seed Bank, you can enjoy fast shipping to all fifty states. Our discreet packaging ensures that your seeds will arrive safely and securely. Plus, we offer free shipping on orders over $99, so you can save even more on your purchase. Don't wait - order your Super Silver Haze feminized seeds today and experience the convenience of domestic shipping.
Key Characteristics of Super Silver Haze
Sativa-dominant hybrid with legendary genetics
Tall plants with resinous crops and elongated buds
THC-rich nugs with sweet, skunky aromas and citrusy flavors
Long-lasting cerebral effects for an uplifting and productive experience
Female-only flowering crops at a 99.9% success rate with feminized seeds
Genetics and Origins of Super Silver Haze
Super Silver Haze feminized seeds are the result of combining three renowned strains: Northern Lights, Haze, and Skunk #1. Each contributes its own unique characteristics to create a truly exceptional plant. Northern Lights brings resin production and sweet flavor, Skunk #1 adds earthy aromas and tangy taste, while Haze contributes height, potency, and unmistakable flavor.
Feminized Seed Advantages
Feminized Super Silver Haze cannabis seeds guarantee female-only flowering crops at a 99.9% success rate. This means you won't have to worry about pesky male plants ruining your harvest. With feminized seeds, you can focus on growing silvery, trichome-covered buds instead. Grow with confidence and achieve consistent results every time with Super Silver Haze feminized seeds.
Benefits of Photoperiod Seeds
Super Silver Haze feminized seeds are photoperiod seeds, meaning they require specific light cycles to transition from the vegetative stage to the flowering stage. This makes them ideal for both indoor and outdoor growers who want more control over their plants' growth and development. By manipulating the light cycle, you can determine when your plants start flowering, allowing for a more tailored cultivation experience.
Super Silver Haze Seeds Germination Guide
Ensure a hygienic working area and clean hands
Wet a paper towel and place it on a plate
Gently place your Super Silver Haze feminized seeds on the damp paper towel
Cover the seeds with another wet paper towel
Use a second plate as a cover and store in a safe place for 1-5 days
Check regularly to ensure the seeds stay moist
Once taproots emerge, transfer the seeds to seedling containers
How to Cultivate Super Silver Haze
Growing Super Silver Haze feminized cannabis seeds requires some experience, but with proper care, you'll be rewarded with bountiful harvests. These tall plants have a thick main stem supporting many side branches and slim-fingered leaves. Pruning and training techniques such as low-stress training or the ScrOG method can help manage their height and promote even growth. Feed your plants with a balanced nutrient schedule, maintain proper watering, and provide the ideal temperature and humidity conditions.
Super Silver Haze Growing Difficulty
Super Silver Haze feminized seeds are considered moderately difficult to grow due to their specific requirements and longer flowering time. However, with some knowledge and attention to detail, you can successfully cultivate these impressive plants and enjoy their abundant yields.
Flowering Time of Super Silver Haze
Indoors, Super Silver Haze cannabis plants have a flowering time of 9-10 weeks. Outdoors, they are typically ready for harvest by mid-October. Keep in mind that these plants can reach heights of 5.5-8 feet or even taller, so plan accordingly if growing indoors.
Average Height of Super Silver Haze
Super Silver Haze plants are known for their tall and bushy stature. Indoors, they may require height management techniques such as pruning or the ScrOG method to keep them under control. Outdoors, they have the potential to grow even taller, so make sure you have enough space for these impressive plants.
Super Silver Haze Crop Yield
When grown using proper techniques, Super Silver Haze feminized marijuana seeds can yield around 18-21 ounces per square meter indoors and 21-25 ounces per plant outdoors. To maximize your yield, consider using training methods like low-stress training or the ScrOG technique.
Quality of Super Silver Haze Buds
The buds produced by Super Silver Haze feminized seeds are truly a sight to behold. Resinous and covered in trichomes, these nugs exude an intense earthy aroma with hints of spice. The smooth smoke delivers a sweet earthy flavor with herbal notes and a refreshing hint of citrus on the exhale.
Dominant Terpenes in Super Silver Haze
Terpenes are aromatic compounds found in cannabis that contribute to its flavor and effects. In Super Silver Haze, the dominant terpenes include myrcene, caryophyllene, and pinene. These terpenes give the strain its unique aroma and may also contribute to its therapeutic properties.
Smell and Taste of Super Silver Haze
Super Silver Haze buds exude intense earthy and skunky aromas, reminiscent of sunny days after the rain. The dried and cured nugs also emit a herbal sweetness with warm spice nuances and a dash of lime. When smoked, the flavor profile is much the same, with sweet earth and herb notes followed by a subtle spiciness and a lingering zesty aftertaste.
The Effects of Super Silver Haze
Super Silver Haze weed offers a powerful yet clear-headed high. With a moderate THC content of 15-19%, it delivers an invigorating experience with a slight psychedelic twist at the onset. Euphoria sets in after a few puffs, enhancing sensory perception and sparking creativity. It's the perfect strain for a productive day ahead, without causing couch-lock.
Medical Uses for Super Silver Haze
While Super Silver Haze cannabis buds contain less than 2% CBD, they are still sought after by medicinal users. The strain is known for its anxiolytic properties, making it helpful for managing anxiety, depression, stress, and PTSD. It may also provide relief from conditions such as arthritis, lupus, multiple sclerosis, chronic pain, inflammation, joint stiffness, muscle spasms, and more.
Buy Super Silver Haze Cannabis Seeds Now in the USA
Ready to experience the uplifting effects and rewarding yields of Super Silver Haze feminized seeds? Look no further than Indopedia Seed Bank. With our fast US-based shipping, discreet packaging, and top-quality seeds, we make it easy to purchase Super Silver Haze seeds online. Don't miss out on this legendary strain - order your Super Silver Haze feminized seeds today and start your own cannabis cultivation journey!
Customer Reviews
These are some high-quality seeds. I had a 100% germination rate and the plants are thriving. Can't wait to see the final yield.
Buds came out frosty and loaded with trichomes! The potency is off the charts. Will definitely purchase again.
Incredible genetics packed into these seeds. My garden is bursting with beautiful, resinous buds that are straight-up psychedelic.
Strain Data Table
| Attribute | Data |
| --- | --- |
| CBD Content | 0.5 percent |
| Climate Zones | Continental, Mediterranean, Sunny, Temperate |
| Difficulty | Intermediate |
| Dominant Terpenes | Valencene |
| Effects | Calming, Creative, Energetic, Euphoric, Focused, Hungry, Relaxed |
| Flavors | Citrus, Earthy, Skunk, Sweet |
| Flowering Time | 10–12 weeks |
| Flowering Type | Photoperiod |
| Genetics | Skunk #1 x Northern Lights x Haze |
| Grows Best | Greenhouse, Indoor, Outdoor |
| Harvest Month | October |
| Indica / Sativa | Mostly Sativa |
| Indoor Plant Height | 12–17 inches |
| Indoor Yield | 28 oz/m2 |
| Moods | Focus, Recharged, Relaxed |
| Outdoor Plant Height | 26–36 inches |
| Outdoor Yield | 18–21 oz/plant |
| Seed Sex | Feminized |
| Symptoms | Anxiety, Arthritis, Depression, Fatigue, Inflammation, Migranes, Stress |
| THC Content | 18 percent |