Super Lemon Haze Feminized Cannabis Seeds
Get the unrivaled Super Lemon Haze Feminized Cannabis Seeds for sale online in the USA. These choice marijuana seeds are readily available for swift delivery to every area in the country.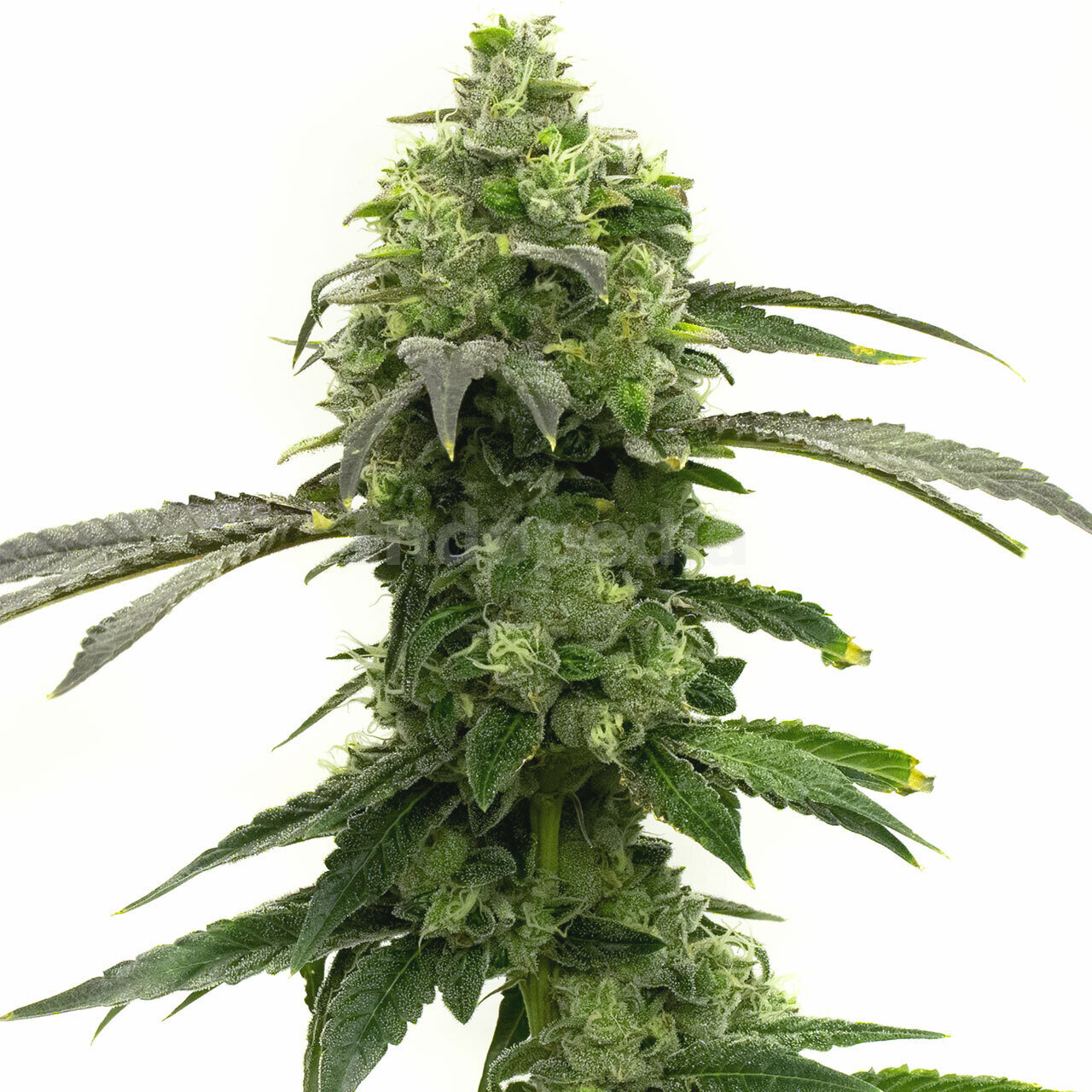 Price Per Seed:
$
9.25
Introduction to Super Lemon Haze Feminized Cannabis Seeds
Are you ready to experience the invigorating effects of Super Lemon Haze? Look no further! Indopedia seed bank is proud to offer Super Lemon Haze feminized cannabis seeds for sale online in the USA. With our fast and discreet shipping, you can have these high-quality seeds delivered right to your doorstep. Don't miss out on the opportunity to purchase the best Super Lemon Haze seeds at a great price.
Fast US-Based Shipping
When you order Super Lemon Haze feminized cannabis seeds from Indopedia, you can expect fast and reliable shipping to all fifty states. Our discreet packaging ensures that your order arrives safely and securely. Plus, we offer free shipping on orders over $99. Choose the convenience and peace of mind that comes with domestic shipping from a trusted US seed bank.
Key Characteristics of Super Lemon Haze
Zesty and sweet flavor with hints of lemon and earthy undertones
Moderate THC levels (15-22%) and low CBD content for a balanced high
Energizing and uplifting effects that inspire creativity and motivation
Vigorous plant growth and high yield potential in feminized form
Genetics and Origins of Super Lemon Haze
Super Lemon Haze is the result of crossing Lemon Skunk with Super Silver Haze. This hybrid strain was carefully bred to create a sativa-dominant cultivar with exceptional qualities. The combination of these legendary genetics produces a unique flavor profile and potent effects that have made it a favorite among cannabis enthusiasts.
Feminized Seed Advantages
Feminized seeds, like our Super Lemon Haze feminized seeds, offer numerous advantages for growers. These seeds are specially bred to produce only female plants, eliminating the risk of male plants that can pollinate and ruin your harvest. With feminized seeds, you can maximize your yield and focus on growing high-quality buds.
Benefits of Photoperiod Seeds
Super Lemon Haze feminized cannabis seeds are photoperiod seeds, which means they require a specific light cycle to transition from the vegetative stage to the flowering stage. This makes them ideal for both indoor and outdoor growers who want to control the growth and development of their plants. With photoperiod seeds, you have the flexibility to manipulate the light cycle to suit your growing environment.
Super Lemon Haze Seeds Germination Guide
Place a paper towel over a dinner plate and moisten it.
Lay your Super Lemon Haze seeds on the towel, leaving a one-inch gap between them.
Cover them with another layer of moistened paper towels.
Place a second dinner plate on top like a lid.
Store the plate in a warm place, such as on top of your refrigerator or inside a drawer.
How to Cultivate Super Lemon Haze
Growing Super Lemon Haze requires some care and attention, but it is well worth the effort. Whether you choose to grow indoors or outdoors, these plants are known for their resistance to pests, mold, mildew, and diseases. Providing extra support for their large colas and implementing branch training techniques can help ensure optimal air and light penetration. Remember to provide rich nutrients and fertilizer feed throughout the growth cycle for healthy plant development.
Super Lemon Haze Growing Difficulty
While Super Lemon Haze is a relatively easy strain to grow, it is recommended for growers with a few seasons of experience. These plants can reach heights of 6.5 feet outdoors, so managing their height may be necessary in certain grow spaces. However, their resilience and vigorous growth make them a rewarding choice for cultivators who are up for the challenge.
Flowering Time of Super Lemon Haze
Super Lemon Haze cannabis plants have a flowering time of approximately 9-10 weeks after germination. Indoor growers can expect to harvest their buds around week 12 or 13. If grown outdoors in a Mediterranean climate, the harvest will typically take place in late October or the first week of November. Plan your grow cycle accordingly to ensure optimal flower development and cannabinoid production.
Average Height of Super Lemon Haze
Super Lemon Haze plants can reach impressive heights, especially when grown outdoors under ideal conditions. Indoors, their height can be managed by controlling their vegetative growth and implementing training techniques. Consider the space you have available and choose the appropriate growing method to accommodate these tall and sprawling plants.
Super Lemon Haze Crop Yield
When grown properly, Super Lemon Haze feminized marijuana seeds have one of the highest yield potentials on the market. Indoor growers can expect to harvest up to approximately 24 oz/m². Outdoor growers in Mediterranean climates can achieve even higher yields, averaging around 31 ounces per plant. Implementing proper cultivation techniques and providing optimal growing conditions will help you maximize your crop yield.
Quality of Super Lemon Haze Buds
The buds produced by Super Lemon Haze feminized seeds are highly sought after for their exceptional quality. They have a zesty and sweet aroma with hints of spice, pepper, and cheese. The flavor profile matches the aroma, providing a mouth-watering experience with every inhale. These buds are known for their potency and the long-lasting effects they deliver.
Dominant Terpenes in Super Lemon Haze
Terpenes are aromatic compounds found in cannabis that contribute to its unique smell and taste. Super Lemon Haze is rich in terpenes that enhance its citrusy aroma and flavor. The dominant terpenes in this strain include limonene, which gives it its lemony scent, as well as pinene and myrcene.
Smell and Taste of Super Lemon Haze
Super Lemon Haze marijuana fills the air with intense aromas of zesty lemon. As you grind the buds, you'll notice a complex blend of spicy, peppery, and cheesy notes. The flavor is just as exhilarating as the smell, with each inhale delivering a burst of sweet citrus flavors and earthy undertones. The rich earthiness lingers on your palate as you exhale, leaving a satisfying aftertaste.
The Effects of Super Lemon Haze
Super Lemon Haze is most famous for its energizing effects that uplift the mind and body. It provides a slow and steady high that boosts creativity, motivation, and focus. This strain is ideal for artists, students, writers, or anyone looking for an extra boost of inspiration. The euphoric effects induce feelings of happiness and joy that can last long after consuming.
Medical Uses for Super Lemon Haze
In addition to its recreational benefits, Super Lemon Haze has also gained popularity among medical marijuana users. Its energizing effects can help combat fatigue and increase productivity. The strain's uplifting properties can also alleviate symptoms of anxiety, stress, and depression. Super Lemon Haze is known to stimulate appetite and relieve chronic nausea, making it beneficial for patients undergoing chemotherapy or radiation treatment.
Buy Super Lemon Haze Cannabis Seeds Now in the USA
Don't miss out on the opportunity to buy Super Lemon Haze feminized cannabis seeds from Indopedia seed bank. Our fast shipping, high-quality seeds, and exceptional customer service make us the best choice for purchasing marijuana seeds online in the USA. Order now and experience the incredible effects and flavors of Super Lemon Haze for yourself!
Customer Reviews
Perfect germination rates and beautiful plants. The quality and potency of the buds are exceptional. Worth every penny!
Easy to grow with an impressive yield. The sweet, citrusy aroma is just to die for. I've already placed another order!
These seeds are the real deal! The plants thrived in my grow space, and the flowers turned out dense and flavorful. The high is long-lasting and uplifting. I'm in love!
Strain Data Table
| Attribute | Data |
| --- | --- |
| CBD Content | 0.7 percent |
| Climate Zones | Continental, Mediterranean, Sunny, Temperate |
| Difficulty | Intermediate |
| Dominant Terpenes | Caryophyllene |
| Effects | Creative, Energetic, Euphoric, Focused, Hungry, Relaxed, Uplifted |
| Flavors | Cheese, Earthy, Pepper, Pungent, Spicy, Sweet |
| Flowering Time | 10–12 weeks |
| Flowering Type | Photoperiod |
| Genetics | Lemon Skunk x Super Silver Haze |
| Grows Best | Greenhouse, Indoor, Outdoor |
| Harvest Month | October |
| Indica / Sativa | Mostly Sativa |
| Indoor Plant Height | 31 inches |
| Indoor Yield | 21–25 oz/m2 |
| Moods | Focus, Recharged, Relaxed, Uplift |
| Outdoor Plant Height | 31 inches |
| Outdoor Yield | 28–35 oz/plant |
| Seed Sex | Feminized |
| Symptoms | Anxiety, Arthritis, Depression, Fatigue, Migranes, Stress |
| THC Content | 23 percent |