Sunset Sherbet Feminized Cannabis Seeds
Acquire the high-grade Sunset Sherbet Feminized Cannabis Seeds online in the USA. These superior cannabis seeds are ready and rapidly dispatched to all territories across the USA.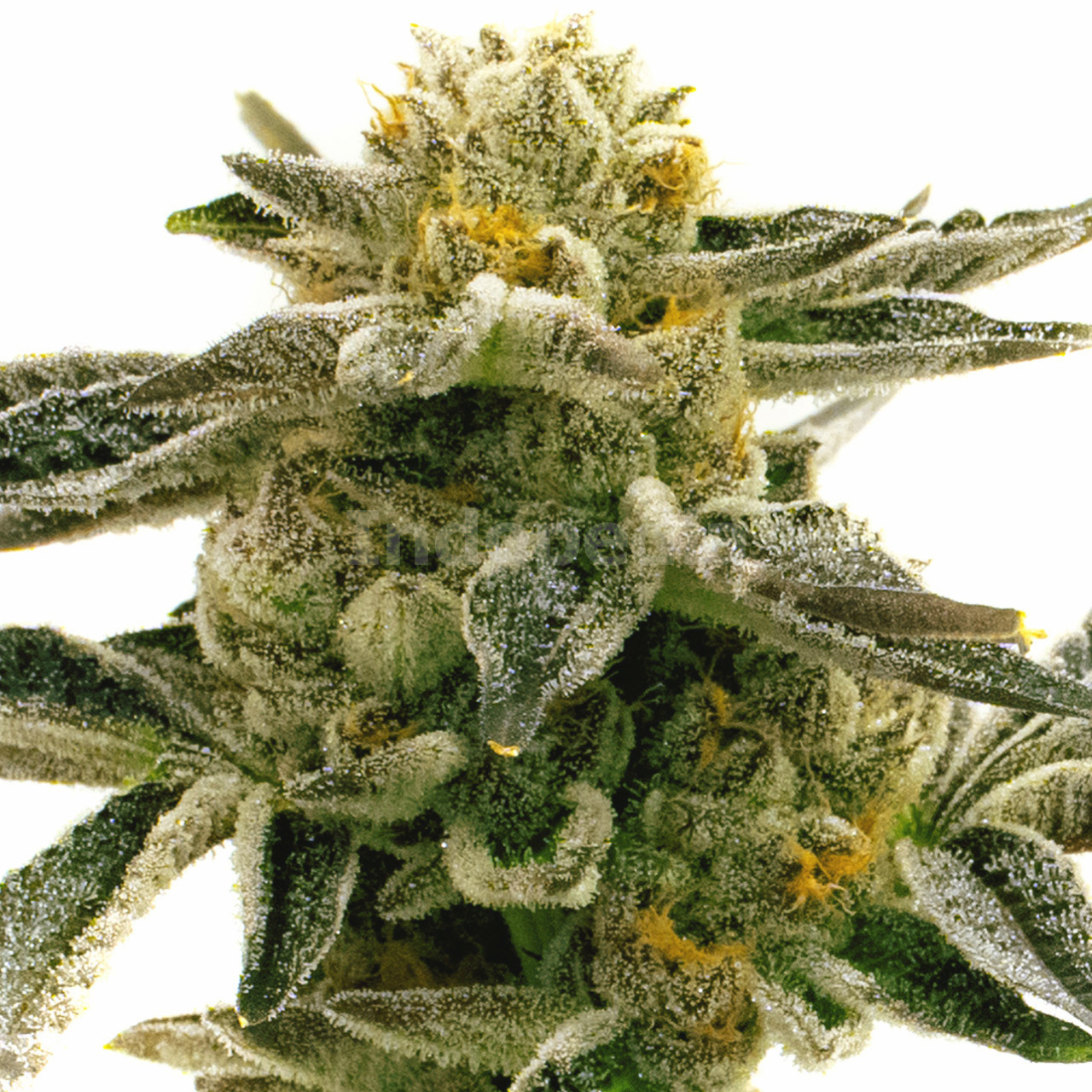 Price Per Seed:
$
9.38
Introduction to Sunset Sherbet Feminized Cannabis Seeds
Looking to buy high-quality Sunset Sherbet feminized cannabis seeds online in the USA? Look no further! Indopedia Seed Bank is your go-to source for top-notch marijuana seeds. With our extensive selection, fast shipping, and discreet packaging, we make it easy for you to get your hands on the best cannabis genetics out there.
Fast US-Based Shipping
At Indopedia Seed Bank, we understand the importance of fast and reliable shipping. That's why we offer fast shipping to all fifty states. Whether you're in California or New York, your order will be delivered to your doorstep in a timely manner. We also ensure discreet packaging, so you can rest assured that your privacy is protected. Plus, we offer free shipping on orders over $99, making it even more convenient for you to get the weed seeds you crave.
Key Characteristics of Sunset Sherbet
Indica-dominant hybrid
Sweet and tangy flavor profile
Moderate THC levels (15% - 19%) for a balanced high
Short flowering time of around 8 weeks
Moderate yield of high-quality buds
Genetics and Origins of Sunset Sherbet
Sunset Sherbet is a cross between Girl Scout Cookies and Pink Panties. The Girl Scout Cookies genetics bring about a hybrid high that combines mental stimulation with full-body relaxation. Pink Panties adds a refreshing citrus and sweet floral flavor profile, along with calming and sedating effects. This combination results in an enchanting strain with a unique taste and potent effects.
Feminized Seed Advantages
Our Sunset Sherbet feminized seeds ensure that every plant you grow will be a female. Female plants produce the resinous buds that we all love, while male plants can pollinate and reduce the quality of your harvest. By eliminating the risk of male plants, feminized seeds save you time, effort, and resources.
Benefits of Photoperiod Seeds
Sunset Sherbet is a photoperiod strain, meaning its growth and flowering are influenced by light cycles. This makes it suitable for both indoor and outdoor growers. Indoors, you have control over the light cycle, allowing you to maximize yields and control the flowering process. Outdoors, Sunset Sherbet will naturally flower as the days get shorter, resulting in a bountiful harvest.
Sunset Sherbet Seeds Germination Guide
Prepare your equipment: water, plates, paper towels, tweezers
Moisten a paper towel
Lay the paper towel on a plate
Using tweezers, place the seeds on the paper towel with space between each seed
Place another moist paper towel on top of the seeds
Leave the plate in a warm and dry place for 24-120 hours
Check the seeds daily until taproots appear
How to Cultivate Sunset Sherbet
Cultivating Sunset Sherbet feminized cannabis seeds is an intermediate challenge that requires some trimming proficiency. These plants grow to a height of around three feet and develop lush green and orange foliage. Flowering occurs after eight weeks, resulting in yellow buds covered in resin. Whether grown indoors or outdoors, these plants are known for their resistance and hardiness.
Sunset Sherbet Growing Difficulty
While Sunset Sherbet is not the easiest strain for beginners, with some experience and attention to detail, you can successfully grow this beautiful strain. Regular trimming and maintaining proper growing conditions are key to maximizing your harvest.
Flowering Time of Sunset Sherbet
Indoors, Sunset Sherbet marijuana plants typically flower within eight weeks, allowing for a relatively fast turnaround time. Outdoors, harvest time usually occurs in late September. This strain's rapid flowering time is perfect for growers looking for a quick and rewarding cultivation experience.
Average Height of Sunset Sherbet
Sunset Sherbet plants have a compact, indica-like structure, making them suitable for restricted spaces. Indoors, they stay short and bushy, not exceeding three feet in height. Outdoors, they can reach a maximum height of four feet. This manageable size allows for easy height management techniques such as low-stress training or pruning.
Sunset Sherbet Crop Yield
While Sunset Sherbet may not produce the highest yields compared to some other strains, it still delivers a modest harvest that will satisfy most growers. Indoor crops yield approximately 8 ounces per square meter, while outdoor crops yield over 10 ounces per plant. Techniques such as proper feeding and trimming can help maximize yield.
Quality of Sunset Sherbet Buds
Sunset Sherbet buds are a sight to behold. With their cone-shaped structure and vibrant orange and yellow colors, they are truly a visual delight. The flowers are heavily coated with resin, giving them a frosty appearance. When properly cultivated, Sunset Sherbet buds offer dessert-tier sweetness and an enchanting aroma.
Dominant Terpenes in Sunset Sherbet
Terpenes are organic compounds responsible for a strain's aroma and flavor profile. Sunset Sherbet is known for its dominant terpenes, including myrcene, caryophyllene, and limonene. Myrcene contributes to the strain's relaxing effects, while caryophyllene adds a spicy and peppery kick. Limonene brings a citrusy and uplifting quality to the overall experience.
Smell and Taste of Sunset Sherbet
Breaking open a Sunset Sherbet bud releases a delightful aroma of plump berries and ripe oranges. The initial fruitiness gives way to a tangy, dank undertone reminiscent of hash. When smoked, Sunset Sherbet delivers a delectable sweet-and-sour flavor profile that evokes childhood memories of fruit sherbet. Trained palates may even detect hints of mint and pepper on the exhale.
The Effects of Sunset Sherbet
Sunset Sherbet offers a balanced high with both cerebral and physical effects. As an indica-dominant strain, it provides full-body relaxation while also stimulating the mind. The initial euphoria brings about a wave of happiness and creativity, making it perfect for artistic endeavors or introspective moments. As the high progresses, the physical effects intensify, inducing a buzzing sensation in the muscles. This stone is profound but not overpowering, allowing you to remain active while enjoying every moment.
Medical Uses for Sunset Sherbet
Sunset Sherbet's therapeutic properties make it a favorite among medical marijuana users. The strain's moderate THC levels provide relief from physical pain and inflammation. It can also help alleviate symptoms of depression, anxiety, PTSD, and other mood disorders by promoting relaxation and uplifting the mood. Additionally, Sunset Sherbet's ability to stimulate appetite can be beneficial for those struggling with eating disorders or undergoing treatments that suppress appetite.
Buy Sunset Sherbet Cannabis Seeds Now in the USA
Ready to experience the delightful flavors and effects of Sunset Sherbet for yourself? Indopedia Seed Bank offers the best Sunset Sherbet feminized seeds for sale in the USA. With our top-quality genetics, fast shipping, and discreet packaging, you can rest assured knowing you're getting the best cannabis genetics on the market. Don't miss out on this incredible strain - order your Sunset Sherbet feminized seeds today and embark on a journey of unparalleled delight.
Customer Reviews
The germination was quick, and the plants are growing extremely well. I'm very pleased with my purchase.
Outstanding quality! Perfect germination rate and robust plants. The yield was beyond my expectations. Worth every penny!
These seeds be straight fire! Every single one popped and grew into beautiful, resinous buds. Highly recommend!
Strain Data Table
| Attribute | Data |
| --- | --- |
| CBD Content | 0.4 percent |
| Climate Zones | Continental, Mediterranean, Sunny, Temperate |
| Difficulty | Intermediate |
| Dominant Terpenes | Caryophyllene |
| Effects | Creative, Euphoric, Hungry, Relaxed, Uplifted |
| Flavors | Berry, Orange, Pungent, Sweet |
| Flowering Time | 6–8 weeks |
| Flowering Type | Photoperiod |
| Genetics | Girl Scout Cookies x Pink Panties |
| Grows Best | Greenhouse, Indoor, Outdoor |
| Harvest Month | September |
| Indica / Sativa | Mostly Indica |
| Indoor Plant Height | 12–31 inches |
| Indoor Yield | 9 oz/m2 |
| Moods | Relaxed, Uplift |
| Outdoor Plant Height | 12–31 inches |
| Outdoor Yield | 11 oz/plant |
| Seed Sex | Feminized |
| Symptoms | Anxiety, Depression, Insomnia, Nausea, Stress |
| THC Content | 22 percent |