Strawberry Kush Feminized Cannabis Seeds
Order the prime Strawberry Kush Feminized Cannabis Seeds for sale online in the USA. These top-quality marijuana seeds are in stock and promptly shipped to all corners of the nation.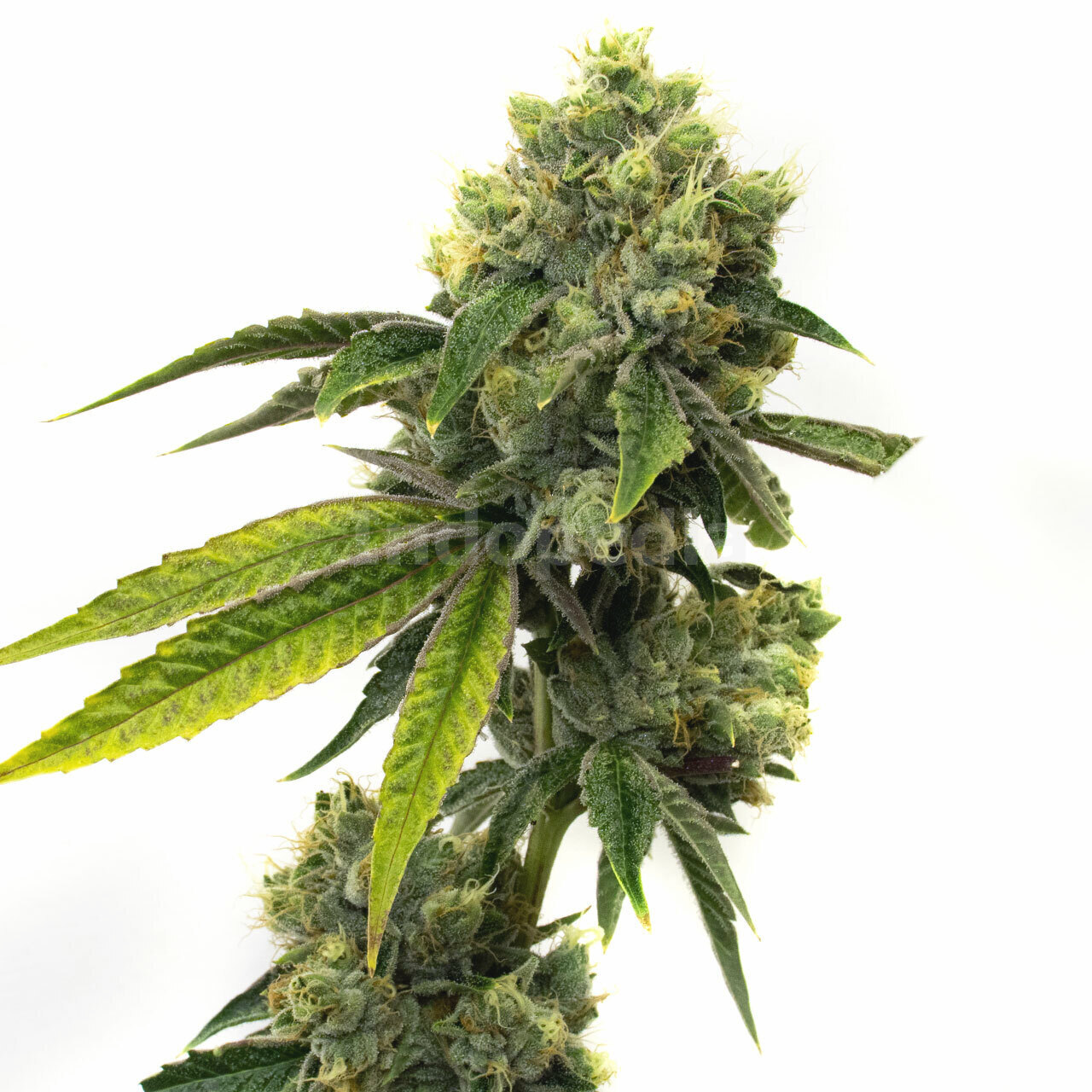 Price Per Seed:
$
9.38
Introduction to Strawberry Kush Feminized Cannabis Seeds
Looking to buy the best Strawberry Kush seeds online? Look no further! Indopedia Seed Bank offers premium Strawberry Kush feminized cannabis seeds for sale, perfect for cannabis enthusiasts of all levels. Whether you're a beginner or a veteran grower, these seeds will deliver robust, flavorful, and potent plants with ease.
With its mouth-watering flavor and calming effects, Strawberry Kush is a favorite among cannabis connoisseurs. Instead of visiting the dispensary frequently, why not grow your own stash of this delightful strain? Our feminized Strawberry Kush seeds will allow you to cultivate gorgeous plants that offer excellent yields and beautiful resin-coated buds.
Fast US-Based Shipping
Order your Strawberry Kush feminized cannabis seeds from Indopedia Seed Bank and enjoy fast shipping to all fifty states in discreet packaging. No need to worry about any delays or customs issues. Plus, if your order total exceeds $99, you'll qualify for free shipping within the USA. Buy your seeds today and start growing your own premium-quality Strawberry Kush at home!
Key Characteristics of Strawberry Kush:
Indica-dominant hybrid
THC levels ranging between 18-23%
Potent mind high with less than 2% CBD
Robust plants with beautiful resin-coated buds
Easy to grow – perfect for beginners and veterans alike
Suitable for indoor, outdoor, and greenhouse cultivation
Genetics and Origins of Strawberry Kush:
The delicious Strawberry Kush strain is a result of crossing Strawberry Cough with OG Kush. This carefully bred combination delivers the best of both worlds, offering unique tastes, smells, and effects that cannabis enthusiasts adore. Years of breeding and selective cultivation have ensured that Strawberry Kush feminized seeds consistently produce top-quality plants.
Feminized Seed Advantages:
Our feminized Strawberry Kush seeds guarantee that your plants will be female, with a 99% success rate. This eliminates the need to worry about male plants pollinating your crop, maximizing your yield potential. Beginners and experienced growers alike appreciate the simplicity and convenience of feminized seeds, making them an excellent choice for any garden.
Benefits of Photoperiod Seeds:
Strawberry Kush is a photoperiod strain, meaning its growth is influenced by the light cycle it receives. Indoor cultivators can easily manipulate the light cycle to control the flowering phase, while outdoor growers can take advantage of the natural seasonal changes. By adjusting the photoperiod, you can optimize your plant's growth and flowering time to suit your specific needs.
Strawberry Kush Seeds Germination Guide:
Moisten a paper towel with purified water.
Place the Strawberry Kush feminized seeds on one side of the moistened paper towel.
Cover the seeds with another moistened paper towel.
Tilt the plate and lift the paper towels to drain excess water.
Store the plate in a dark spot at around 75°F.
Regularly moisten the paper towels to prevent drying out.
Transplant the seeds once you see a taproot.
How to Cultivate Strawberry Kush:
Growing Strawberry Kush is a delight for any gardener. These plants are known for their durability, pest resistance, and high yields. Whether you choose to grow indoors or outdoors, Strawberry Kush will thrive as long as it receives ample sunlight and nutrients.
For indoor cultivation, provide a temperature range of 75-80°F and maintain a relative humidity of 55-65%. Strawberry Kush plants can grow tall, so it's essential to use support sticks during the flowering phase to prevent drooping branches.
Outdoor growers should germinate their seeds in late May and plant them in early June for optimal results. By doing so, you'll take advantage of the summer's long daylight hours. With enough sunlight and care, expect a bountiful harvest of sticky buds per plant by mid-October.
Strawberry Kush Growing Difficulty:
Despite its exceptional qualities, Strawberry Kush is relatively easy to grow. Novice growers will find success with these plants, while experienced cultivators can achieve massive yields. Their resilience and robustness make them suitable for any garden, regardless of skill level.
Flowering Time of Strawberry Kush:
Indoor cultivation typically results in a flowering time of 9-10 weeks for Strawberry Kush feminized seeds. Outdoor growers can harvest their crops by mid-October. However, be sure not to harvest too early or late to ensure optimal THC levels in your buds.
Average Height of Strawberry Kush:
Strawberry Kush plants can reach heights of up to 6 feet if left unmanaged. To control the height and maximize indoor growing spaces, consider topping or other height management techniques. This way, you can cultivate healthy plants without compromising on yield potential.
Strawberry Kush Crop Yield:
With its indica-dominant genetics, Strawberry Kush is known for delivering generous yields. Indoor growers can expect to harvest approximately 17 oz per square meter, while outdoor cultivators can enjoy around 15 oz of sticky buds per plant. Proper care and maintenance will ensure you achieve the highest possible yield.
Quality of Strawberry Kush Buds:
When it comes to quality, Strawberry Kush buds don't disappoint. The light green buds are dense, puffy, and resin-coated, exuding a delightful aroma. The combination of terpenes in Strawberry Kush gives it a unique fragrance and flavor profile, with notes of strawberries, earthiness, and herbs.
Dominant Terpenes in Strawberry Kush:
Terpenes are responsible for the distinct smells and flavors in cannabis. In Strawberry Kush, you'll find a variety of terpenes that contribute to its delightful aroma:
Myrcene: Offers fruity aromas
Humulene: Provides a spicy and herbal scent
Fenchol: Adds hints of pine, camphor, and lemon
Alpha Cedrene: Produces a cedar wood smell
Citral: Creates citrus and lemon notes
Phytol: Gives a grassy, balsamic undertone
Nerolidol: Adds scents of rose, bark, and apple
Alpha Terpineol: Contributes a slight lilac and forest smell
Smell and Taste of Strawberry Kush:
The name says it all – Strawberry Kush has a sweet strawberry aroma that is hard to resist. Alongside the fruity scent, you'll also notice earthy undertones and hints of herbs. When smoked or vaporized, Strawberry Kush delivers a smooth and intense smoke with lingering flavors of strawberries and nature.
The Effects of Strawberry Kush:
Strawberry Kush offers a unique combination of effects. After a few puffs, you'll feel relaxed and uplifted, making it ideal for unwinding after a long day. The mind high is prominent due to its low CBD content, offering a euphoric and creative experience. However, be prepared for the munchies as Strawberry Kush can induce strong cravings.
While the initial high is energetic, consuming too much can lead to couch-lock or sleepiness. It's best to start with a small dose and gradually increase as desired. Strawberry Kush is perfect for both daytime and evening use, depending on the dosage and your personal preferences.
Medical Uses for Strawberry Kush:
In addition to its recreational benefits, Strawberry Kush provides various therapeutic qualities. Many medical marijuana users report relief from stress, anxiety, insomnia, and depression when consuming this strain. The calming and uplifting qualities make it suitable for social anxiety, while the relaxing effects aid in artistic expression. If you're struggling with chronic pain or migraines, a few tokes of Strawberry Kush may provide relief.
Buy Strawberry Kush Cannabis Seeds Now in the USA
Ready to grow your own premium-quality Strawberry Kush at home? Purchase your feminized Strawberry Kush cannabis seeds from Indopedia Seed Bank today! Our fast US-based shipping ensures that you receive your seeds without delay. Choose from our wide selection of top-quality weed seeds and start your growing journey now!
Customer Reviews
Great seeds from a great company! All seeds germinated, and I'm looking forward to a fruitful harvest.
This strain is remarkable! Fast and easy growth with a robust yield. Truly a dream for a novice grower like me. 5 stars!
Talk about a game-changer! These seeds sprouted in no time, and the plants flourished beautifully. The high is smooth and stoney, perfect for a chill session with friends.
Strain Data Table
| Attribute | Data |
| --- | --- |
| CBD Content | 0.5 percent |
| Climate Zones | Cold, Continental, Cool, Mediterranean, Sunny, Temperate |
| Difficulty | Beginner |
| Dominant Terpenes | Caryophyllene |
| Effects | Aroused, Creative, Energetic, Euphoric, Happy, Relaxed, Talkative, Uplifted |
| Flavors | Herbal, Strawberry, Sweet |
| Flowering Time | 8–10 weeks |
| Flowering Type | Photoperiod |
| Genetics | OG Kush x Strawberry Cough |
| Grows Best | Greenhouse, Indoor, Outdoor |
| Harvest Month | October |
| Indica / Sativa | Mostly Indica |
| Indoor Plant Height | 28 inches |
| Indoor Yield | 19 oz/m2 |
| Moods | Focus, Recharged, Relaxed, Uplift |
| Outdoor Plant Height | 28 inches |
| Outdoor Yield | 21 oz/plant |
| Seed Sex | Feminized |
| Symptoms | Anxiety, Depression, Insomnia, Migranes, Muscle Spasms, Stress |
| THC Content | 20 percent |