Sour Diesel Feminized Cannabis Seeds
Acquire the supreme Sour Diesel Feminized Cannabis Seeds for sale online in the USA. These choice marijuana seeds are readily available for swift delivery to all territories within the country.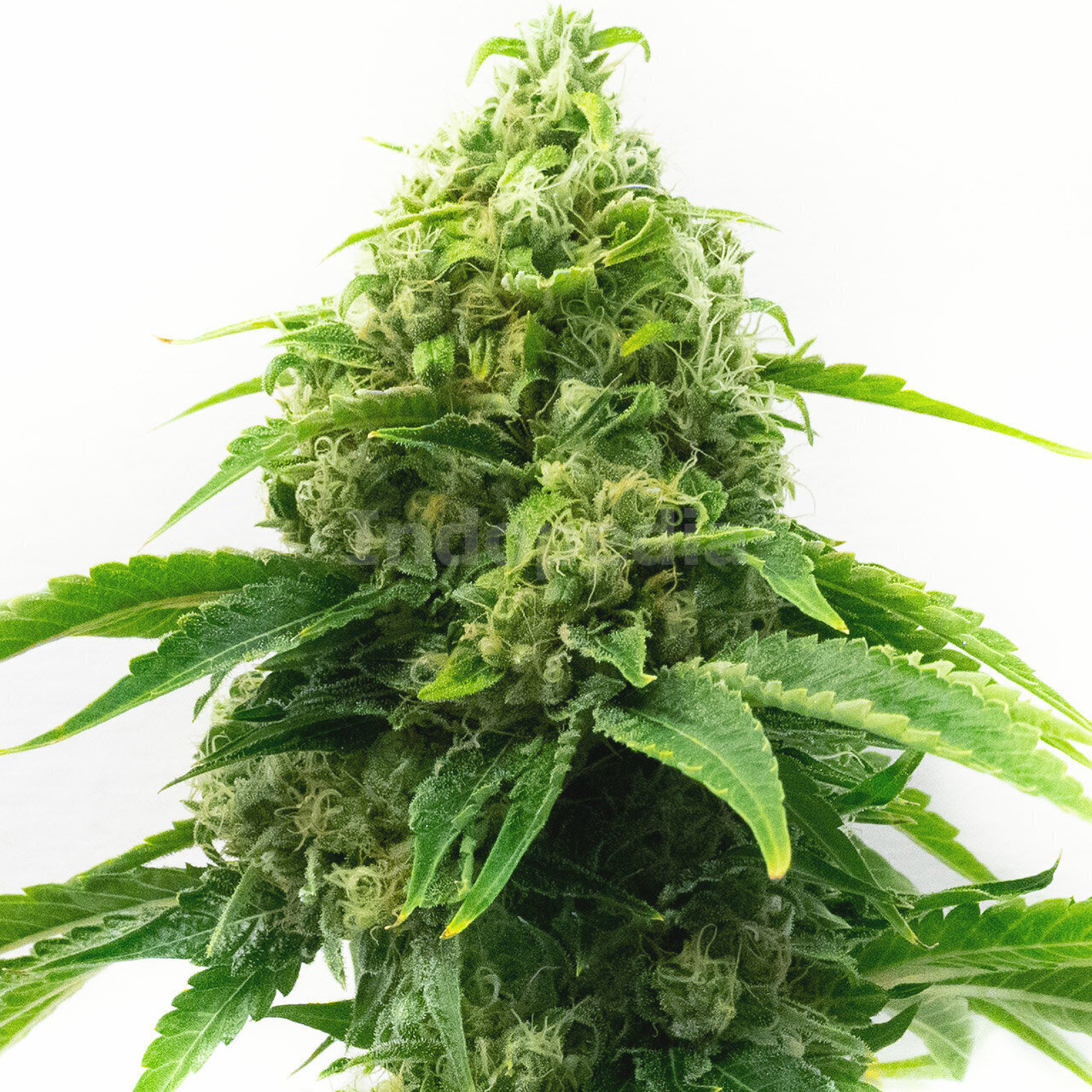 Price Per Seed:
$
9.38
Introduction to Sour Diesel Feminized Cannabis Seeds
Are you looking to buy high-quality Sour Diesel feminized cannabis seeds online in the USA? Look no further! Indopedia Seed Bank has you covered. With our extensive selection of premium cannabis seeds and fast, discreet shipping, you'll have your Sour Diesel seeds in no time. Don't miss out on this opportunity to purchase these highly sought-after seeds at our unbeatable prices. Order now and experience the incredible benefits of Sour Diesel for yourself.
Fast US-Based Shipping
When you purchase Sour Diesel feminized cannabis seeds from Indopedia Seed Bank, you can expect fast and reliable shipping to any of the fifty states. We understand the importance of discreet packaging, and our team takes extra care to ensure that your order arrives safely and securely. Plus, we offer free shipping on orders over $99. Don't wait any longer – place your order today and start growing your own Sour Diesel plants.
Key Characteristics of Sour Diesel
High THC content: With THC levels averaging around 22-23%, Sour Diesel is perfect for those who crave a potent high.
Energizing effects: Experience a head rush like no other with Sour Diesel's motivating cerebral effects.
Tall sativa plant: Sour D can reach heights of up to 5 feet when grown indoors and up to 7 feet outdoors.
Abundant harvest: After a flowering time of 10-12 weeks, expect a generous yield of glistening buds that are drenched in trichomes.
Genetics and Origins of Sour Diesel
The exact lineage of Sour Diesel remains a mystery, but it is believed to be a specific phenotype of the original Diesel strain. Some popular theories suggest that it came from a well-known skunky strain called Chemdawg or is a mix of Chemdawg, Hawaiian, Northern Lights, or Skunk #1. Regardless of its origins, Sour Diesel has gained a reputation as a superstar strain in the cannabis community.
Feminized Seed Advantages
Sour Diesel feminized seeds offer many advantages for growers. These seeds have been specially bred to eliminate the risk of male plants, ensuring that every plant you grow will produce glistening buds. With feminized seeds, you can focus on maximizing your yield and enjoying the benefits of this incredible strain without worrying about pollination or seed production.
Benefits of Photoperiod Seeds
Photoperiod seeds like Sour Diesel are perfect for both indoor and outdoor growers. With photoperiod seeds, you have control over the light cycle, allowing you to manipulate the plant's growth stages. Indoor growers can adjust the light schedule to trigger flowering at their desired time, while outdoor growers can take advantage of seasonal changes to ensure optimal growth and harvest conditions.
Sour Diesel Seeds Germination Guide
Follow these simple steps to germinate your Sour Diesel feminized seeds:
Dampen a paper towel and place it on a plate.
Lay your cannabis seeds onto the towel, leaving about an inch of space between each one.
Cover with another damp paper towel.
Keep the plate in a warm, dry place for 24-120 hours, making sure they stay moist.
Your marijuana seeds will soon sprout taproots and be ready for planting.
How to Cultivate Sour Diesel
Growing Sour Diesel is relatively easy if you follow these general cannabis growing guidelines:
Choose the appropriate grow medium: Hydroponics or soil.
Monitor for mold and mildew regularly.
Prune occasionally to manage growth.
Use the Sea of Green (SOG) or other Low-Stress Training (LST) methods to maximize yield.
Provide a warm Mediterranean climate or suitable indoor conditions.
Support the plant's tall structure with stakes or trellises.
Sour Diesel Growing Difficulty
Sour Diesel is considered an intermediate-level strain to grow. While it may require some experience and attention, it is still manageable for beginners who are willing to put in the effort. With proper care and maintenance, you can successfully cultivate this legendary strain and enjoy a bountiful harvest.
Flowering Time of Sour Diesel
The flowering time of Sour Diesel is approximately 10-12 weeks. Indoor growers can expect their plants to transition from the vegetative stage to the flowering stage after about 4-6 weeks of growth. Outdoor growers will see their plants begin to flower in late September or early October, depending on their location.
Average Height of Sour Diesel
Sour Diesel plants can reach heights of up to 5 feet when grown indoors, making them suitable for indoor cultivation even with limited space. Outdoor growers may see their plants stretch up to 7 feet, so it's important to provide adequate vertical space or use height management techniques such as topping or pruning.
Sour Diesel Crop Yield
When grown under ideal conditions, Sour Diesel can produce an impressive yield. Indoor growers can expect up to 18 ounces of glistening buds per square meter. Outdoor growers can achieve even higher yields, with up to 24 ounces per plant. To maximize your yield, provide your plants with the necessary nutrients and support their heavy colas during the flowering stage.
Quality of Sour Diesel Buds
Sour Diesel buds are a sight to behold. They are drenched in trichomes, resembling shimmery decorations packed tightly on a Christmas tree. The powerful earthy diesel scent is accompanied by sweet citrus and herbal flavors, making for a tantalizing treat. With Sour Diesel, you can expect robust, high-quality buds that will leave you wanting more.
Dominant Terpenes in Sour Diesel
Terpenes are aromatic compounds found in cannabis that contribute to its distinct smell and taste. Sour Diesel contains dominant terpenes such as Caryophyllene, Linalool, and Myrcene. This trio creates a trinity of earthy, spicy, and sweet flavors that dance on your tongue, complementing the strain's unique aroma.
Smell and Taste of Sour Diesel
Sour Diesel gets its name from its diesel-like scent that resembles filling up your tank at the gas station. While the aroma may be strong, the taste is surprisingly pleasant. You'll experience sweet citrus flavors with hints of herbal undertones. The enticing combination of smells and tastes makes Sour Diesel a favorite among cannabis connoisseurs.
The Effects of Sour Diesel
Prepare yourself for an energizing and uplifting experience with Sour Diesel cannabis. Thanks to its high THC content, one puff is enough to send you racing through the day with bursts of motivation and creativity. Whether you need an extra boost at work or want to ignite your artistic side, Sour Diesel will be your personal life coach in weed form.
Medical Uses for Sour Diesel
In addition to its recreational benefits, Sour Diesel has been found to be highly effective in treating various medical conditions. Its uplifting effects make it an excellent choice for those battling anxiety, depression, and other mood disorders. Sour Diesel can provide the motivation and focus needed to combat these symptoms and enjoy life to the fullest. It also offers relief from chronic pain, inflammation, migraines, and even sleep apnea.
Buy Sour Diesel Cannabis Seeds Now in the USA
Don't miss out on the opportunity to grow your own Sour Diesel plants. Buy Sour Diesel feminized cannabis seeds now from Indopedia Seed Bank and experience the incredible benefits of this legendary strain. With our fast US-based shipping, discreet packaging, and unbeatable prices, you'll have everything you need to start your own ganja garden. Order now and join the ranks of satisfied growers across the country.
Customer Reviews
Quality genetics! Plants are growing strong and healthy. The buds are forming everywhere and they're extremely aromatic. Definitely ordering again.
Very healthy plants! Germination was a breeze. The smell is just divine, and the potency is fantastic. Highly recommended.
These seeds were fire! I planted them and got some serious dank buds. Highly recommended for all my fellow growers out there!
Strain Data Table
| Attribute | Data |
| --- | --- |
| CBD Content | 0.7 percent |
| Climate Zones | Cold, Continental, Cool, Mediterranean, Sunny, Temperate |
| Difficulty | Intermediate |
| Dominant Terpenes | Caryophyllene |
| Effects | Creative, Energetic, Focused, Happy, Hungry |
| Flavors | Citrus, Diesel, Earthy, Herbal, Pungent, Skunk, Spicy |
| Flowering Time | 10–12 weeks |
| Flowering Type | Photoperiod |
| Genetics | Chemdawg 91 x Super Skunk |
| Grows Best | Greenhouse, Indoor, Outdoor |
| Harvest Month | October |
| Indica / Sativa | Mostly Sativa |
| Indoor Plant Height | 23 inches |
| Indoor Yield | 18 oz/m2 |
| Moods | Efficient, Focus |
| Outdoor Plant Height | 28–33 inches |
| Outdoor Yield | 25 oz/plant |
| Seed Sex | Feminized |
| Symptoms | Anxiety, Arthritis, Depression, Inflammation, Migranes, Stress |
| THC Content | 22 percent |