Skywalker Feminized Cannabis Seeds
Purchase the unmatched Skywalker Feminized Cannabis Seeds for sale online in the USA. These superior marijuana seeds are in stock and promptly shipped to all regions across the USA.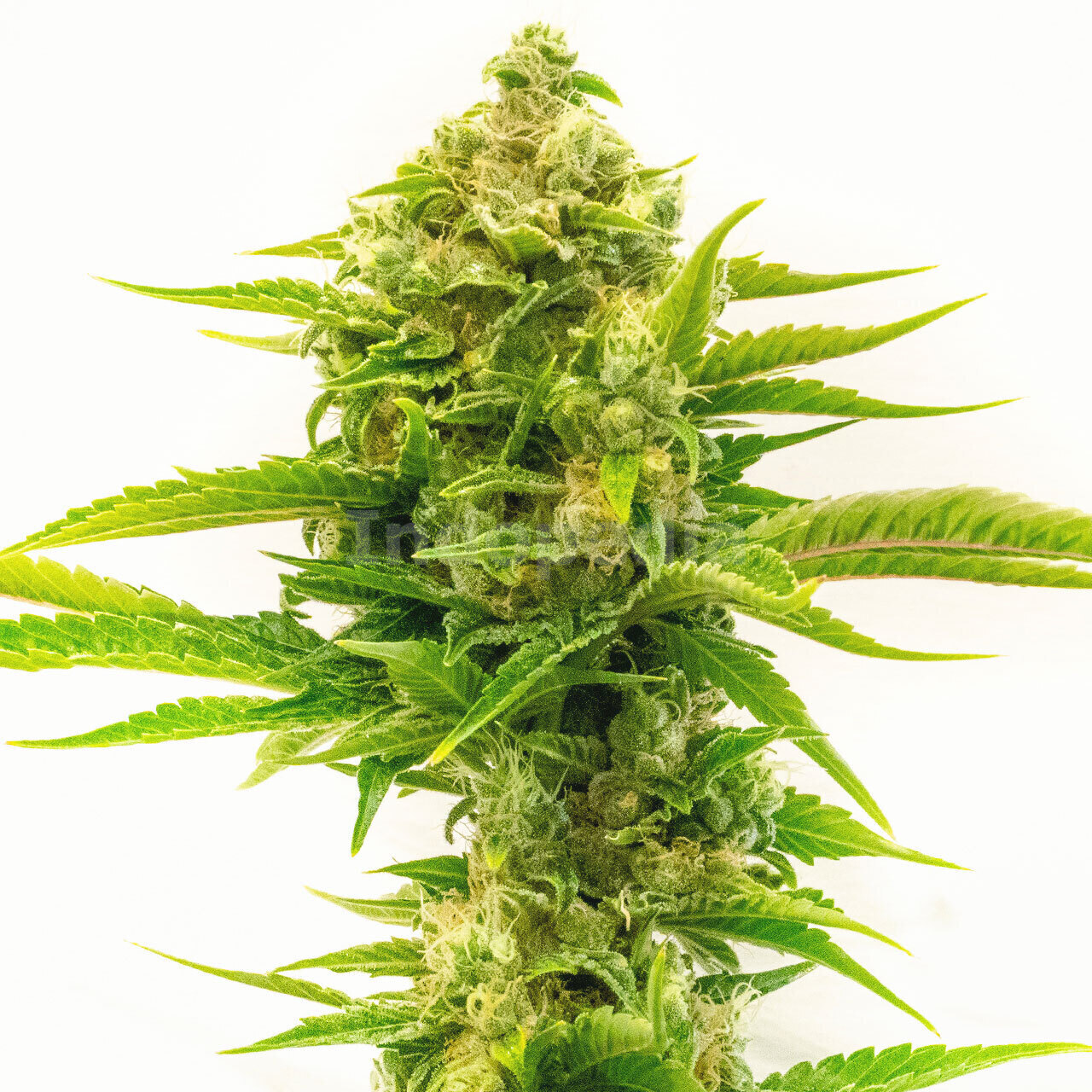 Price Per Seed:
$
9.38
Introduction to Skywalker Feminized Cannabis Seeds
Looking to buy Skywalker feminized cannabis seeds online? Look no further! Indopedia Seed Bank offers high-quality Skywalker feminized seeds for sale in the USA. With our top-shelf selection of premium marijuana seeds, fast shipping, and discreet packaging, you can purchase your Skywalker feminized seeds with confidence.
Fast US-Based Shipping
At Indopedia Seed Bank, we understand the importance of timely delivery. We offer fast shipping to all fifty states, ensuring that your Skywalker feminized seeds arrive at your doorstep promptly. Our packaging is discreet, giving you peace of mind when ordering your weed seeds online. Plus, we offer free shipping on orders over $99, making it even more convenient to get the seeds you need.
Key Characteristics of Skywalker
Dank and potent
Indica-dominant hybrid
High THC levels up to 21%
Calming and relaxing effects
Fruity aroma with musky undertones
Well-balanced impact on body and mind
Ideal evening strain with abundant healing properties
Genetics and Origins of Skywalker
Skywalker feminized cannabis seeds are bred from two legendary indicas, Mazar and Blueberry. This unique crossing resulted in an indica-heavy strain that delivers a deliciously dank and potent experience. The name "Skywalker" is believed to be inspired by the strain's profound buzz, reminiscent of a lightsaber's sound.
Feminized Seed Advantages
Skywalker feminized seeds are an ideal choice for growers who want to ensure a female plant. Feminized seeds have been genetically altered to produce only female plants, eliminating the need for sexing and reducing the risk of accidental pollination. This results in a more efficient and convenient cultivation process.
Benefits of Photoperiod Seeds
Photoperiod seeds, like Skywalker feminized seeds, are ideal for growers who want control over their plants' growth cycles. Indoor growers can manipulate the light cycle to transition plants from the vegetative stage to the flowering stage. Outdoor growers can take advantage of seasonal changes to trigger flowering. This flexibility allows for more precise cultivation and optimal yields.
Skywalker Seeds Germination Guide
Collect everything you need: cannabis seeds, a dinner plate, tweezers, paper towels, sterilized or bottled water.
Wet two paper towels and squeeze out excess water.
Spread the first wet paper towel on the plate.
Gently place your Skywalker feminized seeds on top, about an inch apart.
Cover the seeds with the second wet paper towel.
Check for any pooling water and wipe it down if necessary.
Place the plate in a warm, dark area like a drawer or cabinet.
Leave the seeds for one to five days until they sprout taproots.
Plant the germinated seeds root first into their new surroundings.
How to Cultivate Skywalker
Growing Skywalker feminized marijuana seeds is a breeze. These plants prefer a controlled environment indoors but can thrive in most substrates and locations. Skywalker feminized plants are sturdy enough to support their massive colas, eliminating the need for additional plant support. Keeping the plants well-trimmed, well-fed, warm, and dry will ensure a successful cultivation process.
Skywalker Growing Difficulty
With their natural resistance to mold, pests, and diseases, Skywalker feminized cannabis seeds are beginner-friendly. Novice growers can easily cultivate these plants with minimal TLC. Their small stature and strong branches make them suitable for indoor and stealth cultivation.
Flowering Time of Skywalker
When grown indoors, Skywalker feminized seeds have a flowering period of eight to ten weeks. Outdoor cultivators can expect to harvest their plants by mid-October. These timelines may vary depending on environmental conditions and cultivation techniques.
Average Height of Skywalker
The cannabis plants grown from feminized Skywalker seeds typically grow between three and five feet tall with sturdy branches. This makes them suitable for indoor and outdoor cultivation in spaces with limited vertical clearance.
Skywalker Crop Yield
Under optimal conditions, Skywalker marijuana plants can yield up to 14 oz. per square meter when grown indoors. Outdoor plants can produce as much as 18 oz. per plant by mid-October. Implementing techniques like the Sea of Green (SOG) method can further maximize yields.
Quality of Skywalker Buds
The buds produced by Skywalker feminized cannabis seeds are known for their exceptional quality. With their delicious fruity aroma and dense foliage, these resinous nugs offer a delightful smoking experience. Breaking apart the buds releases a scent beyond comparison, while smoking them brings forth the force within. Get ready for an ultra-dank bud harvest with Skywalker feminized seeds.
Dominant Terpenes in Skywalker
Skywalker weed boasts a modest but potent terpene profile that contributes to its delectable aroma. The dominant terpenes include alpha bisabolol, beta pinene, caryophyllene, limonene, alpha humulene, myrcene, camphene, linalool, and alpha pinene. These terpenes contribute to the strain's sweet berry and fruit aroma with musky undertones.
Smell and Taste of Skywalker
When smoked, Skywalker cannabis entices the senses with a delicious aroma of mixed sweetness, reminiscent of enjoying a bowl of tropical fruit salad with a citrus twist. On exhaling, it leaves behind notes of exotic spice and fresh pine lingering on the tongue.
The Effects of Skywalker
Skywalker marijuana delivers a well-balanced impact on both the body and mind. Its initial mellow cerebral impact gradually increases, uplifting the mood and washing away stress and worry. As the buzz progresses, it brings forth a deep physical relaxation throughout the body, inducing a calming and relaxing sensation.
Medical Uses for Skywalker
Skywalker cannabis is revered in medicinal circles for its abundant healing properties. The strain is known to provide relief from various physical and psychological ailments such as PTSD, bipolar disorder, depression, anxiety, stress, muscle spasms, arthritis, migraines, backaches, headaches, nausea, appetite loss due to medical treatments or eating disorders, and insomnia.
Buy Skywalker Cannabis Seeds Now in the USA
Ready to experience the force within? Purchase your Skywalker feminized cannabis seeds now from Indopedia Seed Bank. With our fast US-based shipping and premium quality seeds, you can start growing your own Skywalker marijuana plants in no time. Don't miss out on this potent and delicious strain – order your Skywalker feminized seeds today!
Customer Reviews
Fast shipping and excellent packaging. These seeds led to some of the best plants I've grown in years. A must-buy for serious growers.
These seeds are top of the line! Beautiful plant structure and a fantastic yield. Quality genetics, for sure.
A definite winner in my book! These seeds germinated like champs and turned into beautiful, resin-coated beauties.
Strain Data Table
| Attribute | Data |
| --- | --- |
| CBD Content | 0.3 percent |
| Climate Zones | Continental, Mediterranean, Sunny, Temperate |
| Difficulty | Beginner |
| Dominant Terpenes | Myrcene |
| Effects | Calming, Euphoric, Happy, Hungry, Relaxed, Sleepy, Uplifted |
| Flavors | Berry, Pine, Spicy, Sweet |
| Flowering Time | 8–10 weeks |
| Flowering Type | Photoperiod |
| Genetics | Blueberry x Mazar |
| Grows Best | Greenhouse, Indoor, Outdoor |
| Harvest Month | October |
| Indica / Sativa | Mostly Indica |
| Indoor Plant Height | 14 inches |
| Indoor Yield | 14 oz/m2 |
| Moods | Relaxed, Uplift |
| Outdoor Plant Height | 23 inches |
| Outdoor Yield | 18 oz/plant |
| Seed Sex | Feminized |
| Symptoms | Anxiety, Arthritis, Depression, Inflammation, Insomnia, Migranes, Muscle Spasms, Nausea, Stress |
| THC Content | 21 percent |