Skunk Fast Version Cannabis Seeds
Secure the exceptional Skunk Fast Version Cannabis Seeds online in the USA. These premium cannabis seeds are available and swiftly dispatched to all states nationwide.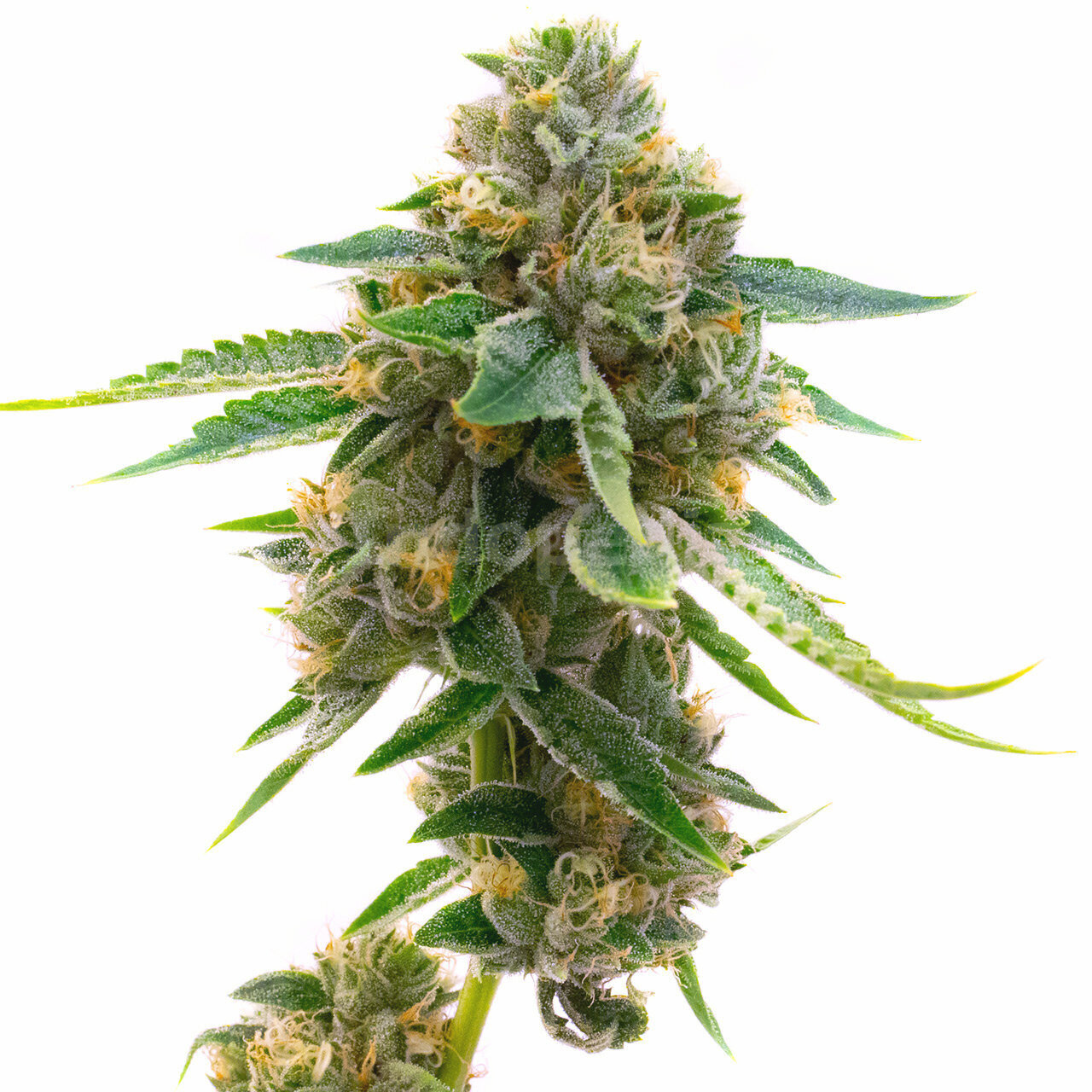 Price Per Seed:
$
9.58
Introduction to Skunk Fast Version Cannabis Seeds
Looking to buy Skunk Fast Version cannabis seeds online in the USA? Look no further! Indopedia seed bank offers high-quality Skunk Fast Version seeds for sale. With our fast US-based shipping, discreet packaging, and a wide selection of cannabis seeds, we are your go-to source for all your cannabis cultivation needs. Order now and experience the benefits of growing your own Skunk Fast Version marijuana plants.
Fast US-Based Shipping
When you purchase Skunk Fast Version cannabis seeds from Indopedia, you can expect fast and reliable shipping to all fifty states in the USA. Our discreet packaging ensures that your order arrives safely and securely. Plus, we offer free shipping on orders over $99. Say goodbye to long shipping times and customs delays when you shop with us.
Key Characteristics of Skunk Fast Version
Indica-dominant hybrid with a pure genetic lineage
Notoriously smelly with a robust and cerebral effect
Reduced flowering period of 50-55 days
Feminized seeds for easy cultivation
Potent, characteristic skunky odor
Moderate THC content of up to 18%
Genetics and Origins of Skunk Fast Version
Skunk Fast Version is a descendant of three epic landrace strains: Colombian Gold, Afghani, and Mexican. These superior genetics contribute to the strain's remarkable traits and make it one of the most relevant hybrids in history. With its iconic skunky odor and unique heritage, Skunk Fast Version has captivated cannabis enthusiasts worldwide.
Feminized Seed Advantages
Feminized seeds are specially bred to produce only female plants, eliminating the need to identify and remove male plants. This ensures a higher yield of buds, as female plants are the ones that produce the resinous flowers sought after by growers. With Skunk Fast Version feminized seeds, you can maximize your crop and focus on cultivating the highest quality buds.
Benefits of Photoperiod Seeds
Photoperiod seeds, like Skunk Fast Version, rely on light cycles to transition from the vegetative stage to the flowering stage. This makes them suitable for both indoor and outdoor growers. By controlling the light exposure, you can manipulate the plant's growth and harvest time. Indoor growers can use techniques like a Sea of Green (SOG) setup to maximize yield, while outdoor growers can take advantage of natural sunlight for optimal results.
Skunk Fast Version Seeds Germination Guide
Moisten paper towels with bottled water and place them on a dinner plate.
Gently place your Skunk Fast Version seeds on top of the paper towels.
Cover the seeds with another layer of moistened paper towels.
Check for excess water and dry off any pooling water.
Place the plate in a warm, dark environment like a drawer.
Check regularly to ensure the paper towels remain moist.
Your seeds should sprout within 120 hours.
How to Cultivate Skunk Fast Version
Cultivating Skunk Fast Version is an undemanding process suitable for beginners. These resilient and compact plants can tolerate minor mistakes and stresses, making them an ideal choice for first-time growers. Whether you choose to grow indoors or outdoors, ensure optimal temperature and humidity levels for the best results.
Skunk Fast Version Growing Difficulty
Thanks to its robust genetics, Skunk Fast Version is considered a relatively easy strain to grow. Its resistance to diseases and pests, along with its adaptability to different environments, makes it suitable for growers of all skill levels. Whether you're a seasoned cultivator or a beginner, Skunk Fast Version seeds offer a rewarding and hassle-free growing experience.
Flowering Time of Skunk Fast Version
Indoor growers can expect Skunk Fast Version to flower within 50-55 days. This relatively short flowering period allows for multiple harvests in a year and faster turnaround times. Outdoor growers can anticipate their plants to be ready for harvest by the beginning of October. With proper care and attention, you'll be rewarded with delicious, potent buds.
Average Height of Skunk Fast Version
Skunk Fast Version plants typically reach a height of 2.3-3.3 feet, making them suitable for various growing spaces. Whether you have limited indoor space or prefer stealth cultivation outdoors, Skunk Fast Version's compact size allows for easy management. Consider employing height control techniques such as low-stress training (LST) or topping to keep your plants at the desired height.
Skunk Fast Version Crop Yield
Indoor growers can expect a generous yield of 14-18 oz per square meter when cultivating Skunk Fast Version. Outdoor growers can achieve even higher yields, with up to 18 oz per plant by the beginning of October. To maximize your crop's yield potential, ensure proper lighting, nutrition, and environmental conditions throughout the growth cycle.
Quality of Skunk Fast Version Buds
Skunk Fast Version buds are known for their dense structure, bright orange pistils, and thick layer of trichomes. The plants produce light green and yellow foliage with streaks of silver hues, creating a visually appealing display. The high resin content ensures potent and flavorful buds that will satisfy even the most discerning cannabis connoisseurs.
Dominant Terpenes in Skunk Fast Version
Terpenes are aromatic compounds found in cannabis that contribute to its unique smell and taste. Skunk Fast Version contains a wide range of terpenes, including myrcene, limonene, beta-caryophyllene, and more. These terpenes give Skunk Fast Version its characteristic skunky odor, accompanied by undertones of zesty citrus and earthy mushrooms.
Smell and Taste of Skunk Fast Version
Skunk Fast Version's strong, acrid aroma is primarily characterized by its skunky, ammonia-like odor. However, upon closer inspection, you'll notice hints of zesty citrus and earthy mushrooms. When smoked, Skunk Fast Version entices the senses with a sweet and fruity flavor, leaving behind lingering notes of earthy sweetness on the palate.
The Effects of Skunk Fast Version
Skunk Fast Version marijuana delivers a keen euphoric mental stimulation coupled with deep relaxation. Its moderate THC content of up to 18% induces an initial euphoric buzz that uplifts the mood and enhances creativity. As the experience progresses, a warm and soothing sensation creeps in, eliminating tension and leaving you feeling calm and relaxed. Higher doses can lead to a couch-lock experience, so consume responsibly.
Medical Uses for Skunk Fast Version
Thanks to its potent effects and therapeutic properties, Skunk Fast Version has several potential medical uses. The strain's calming body buzz and intense cerebral effects make it ideal for stress relief, anxiety management, and as an antidepressant. Skunk Fast Version may also help alleviate symptoms of conditions such as migraines, backaches, arthritis, and fibromyalgia. As with any medical treatment, please consult a healthcare professional for personalized advice.
Buy Skunk Fast Version Cannabis Seeds Now in the USA
Ready to experience the legendary Skunk Fast Version for yourself? Order your seeds now from Indopedia seed bank and enjoy fast shipping, discreet packaging, and top-quality genetics. Don't miss out on this iconic strain that shaped the modern marijuana industry. Buy Skunk Fast Version cannabis seeds online today!
Customer Reviews
Great customer service and amazing seeds. All germinated with no problem and the plants are thriving. Totally worth the investment.
The perfect balance between potency and growth speed. Genetics are top-notch! Truly worth every penny.
Hands down the best seeds I've ever planted. The growth rate and bud development are on another level.
Strain Data Table
| Attribute | Data |
| --- | --- |
| CBD Content | 0.3 percent |
| Climate Zones | Continental, Mediterranean, Sunny, Temperate |
| Difficulty | Beginner |
| Dominant Terpenes | Humulene |
| Effects | Creative, Energetic, Euphoric, Focused, Happy, Relaxed, Talkative, Uplifted |
| Flavors | Fruity, Citrus, Earthy, Skunk, Sweet, Woody |
| Flowering Time | 6–8 weeks |
| Flowering Type | Photoperiod |
| Genetics | Skunk Auto x Skunk |
| Grows Best | Greenhouse, Indoor, Outdoor |
| Harvest Month | September |
| Indica / Sativa | Mostly Sativa |
| Indoor Plant Height | 11–15 inches |
| Indoor Yield | 14 oz/m2 |
| Moods | Efficient, Focus, Recharged, Relaxed, Uplift |
| Outdoor Plant Height | 11–15 inches |
| Outdoor Yield | 14–18 oz/plant |
| Seed Sex | Feminized |
| Symptoms | Anxiety, Arthritis, Cramps, Depression, Fatigue, Inflammation, Migranes, Stress |
| THC Content | 18 percent |