Skunk #1 Autoflower Cannabis Seeds
Acquire the superior Skunk #1 Autoflower Cannabis Seeds online in the USA. These high-quality cannabis seeds are in stock and quickly shipped to all territories across the USA.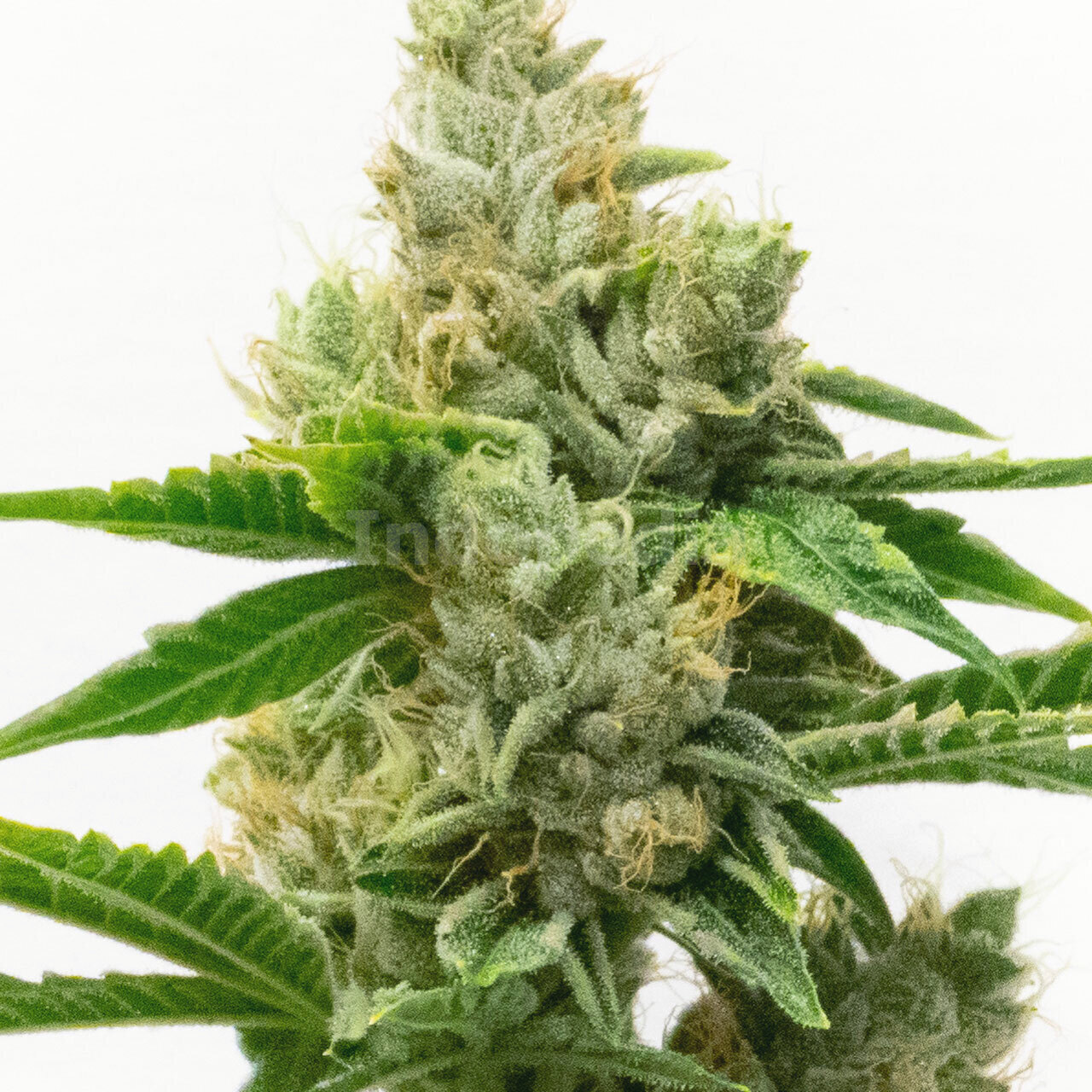 Price Per Seed:
$
9.13
Categories: Autoflower, Hybrid
Introduction to Skunk #1 Autoflower Cannabis Seeds
Looking to buy Skunk #1 Autoflower cannabis seeds online in the USA? Look no further! Indopedia Seed Bank offers the best selection of Skunk #1 Autoflower seeds for sale. With our fast US-based shipping, discreet packaging, and high-quality genetics, we are your go-to source for all your weed seed needs.
Fast US-Based Shipping
When you order Skunk #1 Autoflower cannabis seeds from us, you can expect fast and reliable shipping to all fifty states. We understand the importance of receiving your seeds in a timely manner, which is why we offer expedited shipping options. Our discreet packaging ensures that your order arrives safely and securely, without any indication of its contents. Plus, enjoy free shipping on orders over $99. Order now to experience the convenience of domestic shipping.
Key Characteristics of Skunk #1 Autoflower
Non-photoperiod strain with automatic flowering
Moderately potent with 10–15% THC
Balanced indica-dominant hybrid (65% indica, 35% sativa)
Compact plants with large central colas
Aromatic buds with earthy sweetness and hints of fruit
Euphoric and creative effects followed by calming body sensations
Potential medical uses for anxiety, depression, pain, and more
Genetics and Origins of Skunk #1 Autoflower
Skunk #1 Autoflower is derived from the legendary Skunk #1 strain crossed with ruderalis genetics. This combination results in a smaller, more resilient plant with automatic flowering capabilities. Skunk #1 is known for its stable genetics and mind-blowing effects, making it a highly sought-after strain in the cannabis community.
Feminized Seed Advantages
Our Skunk #1 Autoflower seeds are feminized, meaning they will produce only female plants. This is advantageous for growers because female plants are the ones that produce the resinous buds we all love. With feminized seeds, you can maximize your yield and ensure a successful harvest.
Benefits of Autoflowering Seeds
Autoflowering seeds, like our Skunk #1 Autoflower, offer many benefits to both indoor and outdoor growers. These seeds automatically transition from the vegetative stage to the flowering stage without requiring a specific light cycle. This makes them ideal for novice growers or those with limited space. Additionally, autoflowering seeds allow for multiple harvests per season, maximizing your yields and overall productivity.
Skunk #1 Autoflower Seeds Germination Guide
Gather your sprouting supplies: large dinner plate, bottled water, two thick paper towels, tweezers, and Skunk #1 Autoflower seeds.
Moisten a paper towel until it's no longer dripping and place it on the plate.
Using tweezers, drop the seeds onto the plate with space between them.
Cover the seeds with another moistened paper towel and remove any excess water.
Keep the plate in a dark and warm place, such as a kitchen cupboard or drawer.
Check daily for taproots and relocate them to a new moistened paper towel.
Repeat this process for five days or until all seeds have sprouted.
How to Cultivate Skunk #1 Autoflower
Cultivating Skunk #1 Autoflower is relatively straightforward, but it does require some experience and attention to detail. Here are some general tips for successful cultivation:
Provide controlled conditions with temperatures between 70–80°F for optimal growth.
Ensure good airflow to prevent bud rot and maintain humidity around 45%.
Use strong lighting with an 18/6 light schedule for the best results.
Moderate feedings of phosphorus and potassium during flowering stage encourage blooming.
Expect a seed-to-harvest period of approximately 12 weeks, with flowering taking around 6–7 weeks.
Skunk #1 Autoflower Growing Difficulty
While Skunk #1 Autoflower is a compact and resilient plant, it is best suited for growers with some experience. Its fast life cycle allows little time for error correction, so environmental stability and proper care are crucial for healthy and bountiful harvests. However, experienced cultivators will find this strain to be a breeze to grow.
Flowering Time of Skunk #1 Autoflower
The flowering stage of Skunk #1 Autoflower lasts approximately 6–7 weeks. This phase begins automatically after a short vegetative period. Indoor growers can expect a total seed-to-harvest time of around 12 weeks, while outdoor growers can anticipate harvesting in early fall.
Average Height of Skunk #1 Autoflower
The plants grown from Skunk #1 Autoflower seeds remain compact, making them suitable for both indoor and outdoor cultivation. Indoor plants typically reach a height of around 2 feet, while outdoor plants may grow up to 4.5 feet tall. With proper height management techniques, such as pruning or training, you can easily accommodate this strain in any space.
Skunk #1 Autoflower Crop Yield
Skunk #1 Autoflower is known for its generous yields. Indoor growers can expect an average yield of 8–10 ounces per square meter of plant canopy. Outdoor cultivators may see slightly lower yields but can enjoy double the output in a single growing season. With the right care and attention, each harvest can produce around 3.5 ounces of sun-grown marijuana.
Quality of Skunk #1 Autoflower Buds
Skunk #1 Autoflower buds are a sight to behold. These resin-covered beauties feature a bright mint hue and dense structure, thanks to the abundant trichome coverage. The aroma pays homage to the original Skunk strain, with earthy sweetness and hints of fruit. Combustion reveals a recognizable scent with pleasant fruity and citrusy notes, leaving a fresh sweetness on the palate.
Dominant Terpenes in Skunk #1 Autoflower
Terpenes are aromatic compounds found in cannabis that contribute to its unique scent and taste. Skunk #1 Autoflower contains a variety of terpenes that add depth and complexity to the overall experience. While each phenotype may vary slightly, common dominant terpenes in Skunk #1 Autoflower include myrcene, caryophyllene, and limonene.
Smell and Taste of Skunk #1 Autoflower
The aroma of Skunk #1 Autoflower cannabis is reminiscent of its legendary parent strain. It combines earthy sweetness with the tell-tale skunk scent, which acts as a natural predator repellent. However, the scent is more toned-down in this autoflower variant, making it accessible to beginners. When smoked, Skunk #1 Autoflower surprises the palate with fruity and citrusy notes, balancing out the earthy undertones for a delightful taste experience.
The Effects of Skunk #1 Autoflower
Skunk #1 Autoflower offers a moderately potent yet highly complex high. With THC levels ranging from 10–15%, it provides a subtle head-to-toe rush that alters your mind state without overwhelming your system. The initial euphoria promotes creativity and sociability, making it perfect for low-effort social settings or engaging in after-work activities. As the high progresses, soothing sensations set in, inducing a calm without debilitating sedation. Expect a case of the munchies and a gradual return to lucidity without experiencing a hangover.
Medical Uses for Skunk #1 Autoflower
Skunk #1 Autoflower has been reported to provide relief for various medical conditions, making it a popular choice among medical marijuana users. Some potential uses include anxiety and depression management, PTSD symptom alleviation, ADHD symptom relief, nausea reduction, appetite stimulation, migraine relief, and pain management for both chronic pain and injury-related pain. Additionally, the mood-enhancing effects may promote general well-being and creativity.
Buy Skunk #1 Autoflower Cannabis Seeds Now in the USA
Ready to purchase Skunk #1 Autoflower cannabis seeds online in the USA? Indopedia Seed Bank is your trusted source for top-quality genetics and excellent customer service. Our seeds are sourced from reputable breeders and meticulously selected to ensure your satisfaction. Take advantage of our fast US-based shipping, discreet packaging, and competitive pricing. Order now and start growing your own Skunk #1 Autoflower plants today!
Customer Reviews
My first time growing and these seeds made it a breeze! Quick to sprout and easy to maintain. I'm hooked.
Great product! The seeds all germinated and grew into hearty, healthy plants. The buds are dense and the aroma is intoxicating.
Yo, these seeds got me grinning ear to ear! The flavors and aromas are off the charts. Worth every penny!
Strain Data Table
| Attribute | Data |
| --- | --- |
| CBD Content | 0.2 percent |
| Climate Zones | Continental, Mediterranean, Sunny, Temperate |
| Difficulty | Beginner |
| Dominant Terpenes | Humulene |
| Effects | Creative, Energetic, Euphoric, Giggly, Happy, Hungry, Relaxed, Uplifted |
| Flavors | Earthy, Pungent, Sweet |
| Flowering Time | 8–10 weeks |
| Flowering Type | Autoflowering |
| Genetics | Skunk#1 x Ruderalis |
| Grows Best | Greenhouse, Indoor, Outdoor |
| Harvest Month | All Year |
| Indica / Sativa | Hybrid |
| Indoor Plant Height | 9–19 inches |
| Indoor Yield | 9–11 oz/m2 |
| Moods | Efficient, Relaxed, Uplift |
| Outdoor Plant Height | 9–19 inches |
| Outdoor Yield | 2–4 oz/plant |
| Seed Sex | Feminized |
| Symptoms | Anxiety, Arthritis, Depression, Inflammation, Migranes, Nausea |
| THC Content | 14 percent |