Runtz Autoflower Cannabis Seeds
Acquire the first-rate Runtz Autoflower Cannabis Seeds for sale online in the USA. These superior marijuana seeds are readily available for swift shipping to all territories within the USA.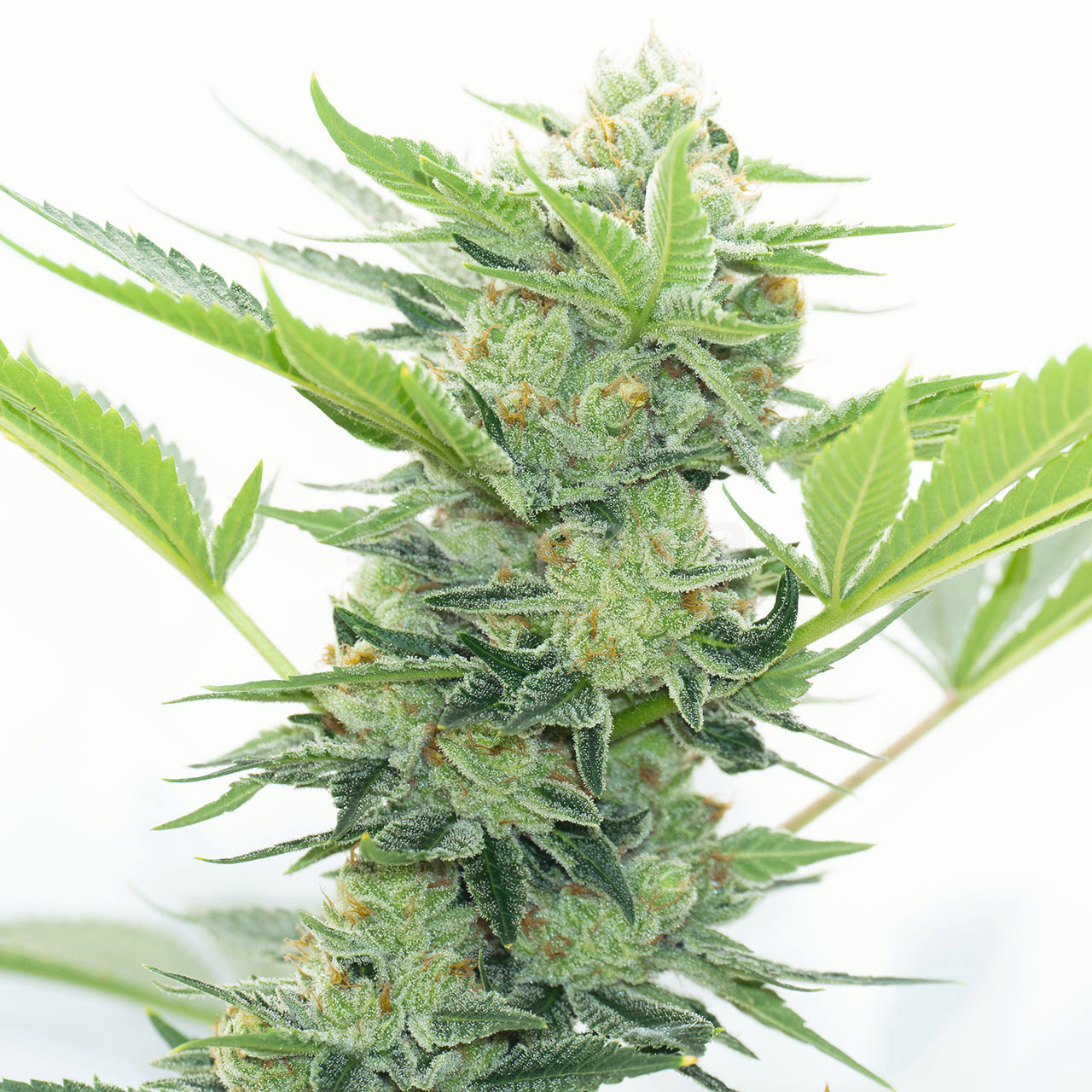 Price Per Seed:
$
10.29
Categories: Autoflower, Hybrid
Introduction to Runtz Autoflower Cannabis Seeds
Are you looking to buy high-quality Runtz Autoflower cannabis seeds online in the USA? Look no further! Indopedia Seed Bank offers the best selection of Runtz Autoflower seeds that are perfect for both new and experienced growers. With swift US-based shipping, stealthy packaging, and a range of benefits, Indopedia is your go-to source for purchasing Runtz Autoflower seeds.
Fast US-Based Shipping
When you order Runtz Autoflower cannabis seeds from Indopedia, you can expect fast and reliable shipping to all fifty states. Our discreet packaging ensures that your seeds arrive safely and securely. Plus, we offer free shipping on orders over $99, so you can save even more when you buy from us. Don't wait any longer – order your Runtz Autoflower seeds today!
Key Characteristics of Runtz Autoflower
Highly potent cannabis seeds with sizable yields
Universally loved strain with strong cerebral effects
Aromatic and flavorful with caramel and sweet herb notes
Up to 27% THC content for a powerful high
Contains a small amount of CBD for added therapeutic benefits
Genetics and Origins of Runtz Autoflower
Runtz Autoflower is a unique hybrid strain that combines the best genetics from Zkittlez, Ruderalis, and Gelato. Zkittlez brings a refreshing burst of energy and focus, while Ruderalis contributes its autoflowering traits. Gelato adds a euphoric high into the mix. This balanced combination results in a strain that offers equal relaxation and stimulation.
Feminized Seed Advantages
Runtz Autoflower seeds are feminized, which means that they will only produce female plants. This is advantageous for growers because female plants are the ones that produce the buds. With feminized seeds, you can ensure a higher yield and a more efficient growing process.
Benefits of Autoflowering Seeds
Autoflowering seeds, like Runtz Autoflower, have a distinct advantage for both indoor and outdoor growers. These seeds automatically transition from the vegetative stage to the flowering stage without requiring a specific light cycle. This means that you can grow Runtz Autoflower seeds all year round, regardless of the season. Whether you have limited space indoors or want to grow outdoors, Runtz Autoflower seeds are a great choice.
Runtz Autoflower Seeds Germination Guide
Soak the seeds in water for 12 hours to facilitate germination.
Moisten a paper towel with water and place the seeds on it, making sure they are spaced apart.
Cover the seeds with another moist paper towel.
Store the seeds in a warm and dark place for germination to occur.
Once the taproot emerges (usually within 48-72 hours), it's time to plant the seed.
How to Cultivate Runtz Autoflower
Growing Runtz Autoflower seeds is a rewarding experience. These plants thrive in well-aerated soil or hydroponic systems. Make sure to provide them with proper nutrients, good soil, and adequate light. Regularly check your plants for pests and mold infestations. With proper care, you can expect a healthy and bountiful harvest.
Runtz Autoflower Growing Difficulty
Runtz Autoflower marijuana seeds are beginner-friendly and suitable for growers of all levels of experience. Their easy growth process makes them an excellent choice for those who are new to cannabis cultivation. With the right care and attention, you can achieve great results with Runtz Autoflower seeds.
Flowering Time of Runtz Autoflower
The plants grown from Runtz Autoflower seeds have a relatively short flowering time of 7-10 weeks. This means that you can enjoy your harvest in a relatively short period compared to other strains. Whether you're growing indoors or outdoors, Runtz Autoflower seeds will provide you with beautiful buds in no time.
Average Height of Runtz Autoflower
Runtz Autoflower weed plants have a compact size, typically ranging between 0.7-1.2m. This makes them suitable for both indoor and outdoor cultivation, as they don't require excessive vertical space. If you're growing indoors, ensure that your grow space can accommodate the height of Runtz Autoflower plants without any issues.
Runtz Autoflower Crop Yield
When grown indoors, Runtz Autoflower seeds can produce between 11 to 20 ounces per square meter. Outdoor yields typically range from 2 to 3 ounces per plant. To maximize your crop yield, ensure that your plants receive adequate nutrients, water, and light throughout their growth cycle.
Quality of Runtz Autoflower Buds
Runtz Autoflower buds are known for their exceptional quality. These dense and compact buds have a vibrant green color and are covered in trichomes, giving them a frosty appearance. The aroma is distinct and inviting with sweet and herbal notes reminiscent of caramel and sweet herbs. The taste is just as delightful, offering a mouthwatering experience with a tropical twist.
Dominant Terpenes in Runtz Autoflower
Terpenes are the compounds responsible for the unique smells and flavors found in cannabis. Runtz Autoflower contains a variety of terpenes that contribute to its aromatic profile. Some of the dominant terpenes in Runtz Autoflower include:
Caryophyllene: Produces herb and spice aromas.
Limonene: Creates a pleasant orange fragrance.
Linalool: Provides a floral scent.
Humulene: Gives a unique spicy aroma and herbal scents.
Pinene: Adds a lovely pine scent.
Smell and Taste of Runtz Autoflower
Runtz Autoflower buds have an overpoweringly delectable smell that is sweet and refreshing. The combination of terpenes creates a mouthwatering aroma reminiscent of caramel, citrus fruits, and sweet herbs. When smoked, Runtz Autoflower delivers a flavorful experience that is sure to please even the most discerning cannabis enthusiasts.
The Effects of Runtz Autoflower
Runtz Autoflower marijuana delivers powerful cerebral effects that are loved by recreational users. With its balanced Indica and sativa genetics, Runtz Autoflower provides an uplifting and euphoric experience. Users report increased energy, focus, creativity, and excitement. Additionally, Runtz Autoflower has potential medical benefits, including anxiety and pain relief, stress reduction, muscle tension relaxation, and improved sleep.
Medical Uses for Runtz Autoflower
Runtz Autoflower has gained recognition for its potential medical benefits. Users suffering from anxiety, pain, stress, muscle tension, and insomnia have reported finding relief through the use of Runtz Autoflower. The strain's high THC content and relaxing effects can promote a sense of calm and alleviate symptoms associated with various conditions. As always, it's important to consult with a healthcare professional for personalized medical advice.
Buy Runtz Autoflower Cannabis Seeds Now in the USA
If you're ready to experience the incredible benefits of Runtz Autoflower seeds, look no further than Indopedia Seed Bank. We offer a premium stock of high-quality Runtz Autoflower seeds for sale online in the USA. With our fast and reliable shipping, discreet packaging, and exceptional customer service, Indopedia is your trusted source for marijuana seeds. Don't miss out – order your Runtz Autoflower seeds today and start growing your own top-shelf weed at home!
Customer Reviews
It's my third time ordering these seeds and they never disappoint. Always healthy, always good yields.
Such high-quality seeds! All of them germinated and I had no issues with the growing process. The end product is some of the best cannabis I've ever smoked.
I'm blown away by the quality of these seeds. They sprouted like wildfire, and the plants are flourishing. My respect for Mother Nature just went up a few notches!
Strain Data Table
| Attribute | Data |
| --- | --- |
| CBD Content | 0.1 percent |
| Climate Zones | Continental, Temperate |
| Difficulty | Beginner |
| Dominant Terpenes | Caryophyllene |
| Effects | Creative, Focused |
| Flavors | Berry |
| Flowering Time | 8–10 weeks |
| Flowering Type | Autoflowering |
| Genetics | Zkittlez x Gelato x Ruderalis |
| Grows Best | Greenhouse, Indoor, Outdoor |
| Harvest Month | All Year |
| Indica / Sativa | Hybrid |
| Indoor Plant Height | 19 inches |
| Indoor Yield | 10-16 oz/m2 |
| Moods | Relaxed |
| Outdoor Plant Height | 19 inches |
| Outdoor Yield | 14-18 oz/plant |
| Seed Sex | Feminized |
| Symptoms | Anxiety, Pain |
| THC Content | 0.27 percent |