Purple Thai Feminized Cannabis Seeds
Secure the prime Purple Thai Feminized Cannabis Seeds for sale online in the USA. These supreme marijuana seeds are available for instant dispatch to every area across the USA.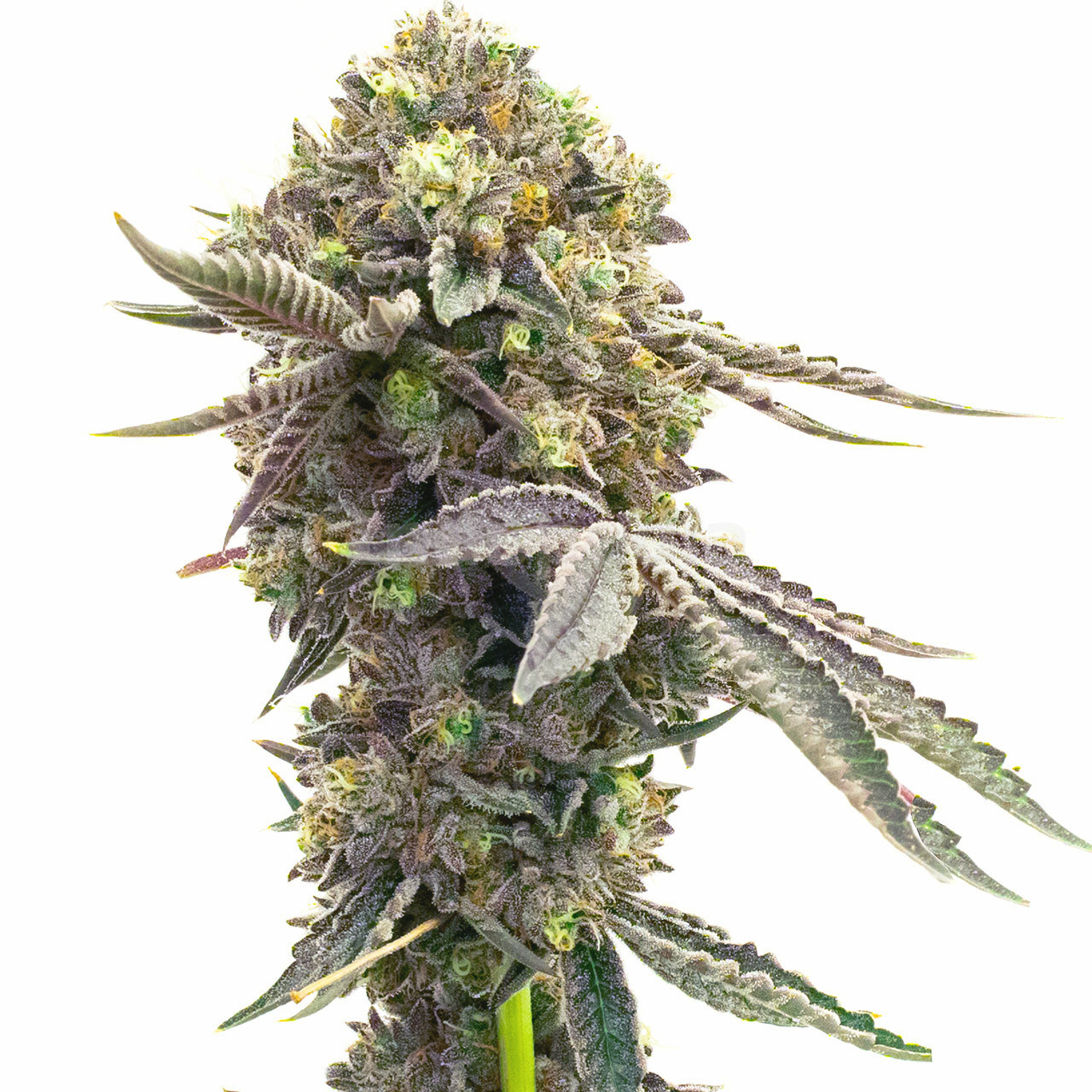 Price Per Seed:
$
9.58
Introduction to Purple Thai Feminized Cannabis Seeds
Looking to buy high-quality, potent sativa seeds online? Look no further than Purple Thai feminized cannabis seeds. These sativa-dominant seeds offer a unique combination of effects that will satisfy both weed users and coffee lovers. With a cerebral and euphoric high, as well as pain and stress relief, Purple Thai is the perfect strain for those seeking a boost of energy and creativity. Order your Purple Thai feminized today and experience the best of both worlds!
Fast US-Based Shipping
When you purchase Purple Thai feminized cannabis seeds from our American seed bank, you can expect fast and reliable shipping to all fifty states. We understand the importance of discreet packaging, so your order will arrive safely and securely at your doorstep. Plus, we offer free shipping on orders over $99! Don't wait any longer – order your Purple Thai feminized seeds now and experience the convenience of domestic shipping.
Key Characteristics of Purple Thai
Sativa-dominant strain
Cerebral and euphoric high
Pain and stress relief
Earthly and nutty aroma with hints of cafe mocha
Taste of espresso
Genetics and Origins of Purple Thai
The Purple Thai strain is the offspring of two legendary cannabis varieties: Chocolate Thai and Highland Oaxacan Gold. Chocolate Thai is a landrace cultivar from Thailand, while Highland Oaxacan Gold is a 100% sativa strain. The combination of these genetics results in tall plants that produce bountiful yields.
Feminized Seed Advantages
When you choose feminized Purple Thai marijuana seeds, you're opting for specially bred seeds that grow into female plants. This means you don't have to worry about checking for and removing male plants, making cultivation easier for beginners. With Purple Thai feminized seeds, you can focus on nurturing your plants without worrying about unwanted pollination.
Benefits of Photoperiod Seeds
Purple Thai feminized cannabis seeds are photoperiod seeds, meaning they require a specific light cycle to transition from the vegetative stage to the flowering stage. This makes them suitable for both indoor and outdoor growers. For indoor cultivation, you have more control over the light cycle, allowing you to manipulate the plant's growth. Outdoor growers can take advantage of the natural seasonal changes to trigger flowering.
Purple Thai Seeds Germination Guide
Wet four sheets of paper towels with distilled water.
Place two damp paper towels on a clean plate.
Carefully place Purple Thai feminized seeds on the towels, at least one inch apart.
Cover the seeds with the remaining two damp paper towels.
Place another clean plate over the first one to create a dark space for germination.
Maintain a temperature between 70–85°F and wait for taproots to sprout.
How to Cultivate Purple Thai
Cultivating Purple Thai feminized seeds can be a rewarding experience, but it requires prior marijuana cultivation experience due to its tall stature. Indoor growers should be prepared for plants that can reach up to eight feet in height, while outdoor growers may witness plants soaring up to 20 feet. Training methods like the Screen of Green (ScrOG) method can help manage the height and increase yields.
Purple Thai Growing Difficulty
While feminized seeds are generally ideal for beginners, Purple Thai Feminized marijuana seeds require some prior growing experience due to their ability to grow tall. Novice growers may find it challenging to manage the plant's height and optimize its growth potential. However, with patience and the right techniques, cultivating Purple Thai can be a rewarding adventure.
Flowering Time of Purple Thai
The flowering time for Purple Thai cannabis plants is around 8–9 weeks. During this period, your plants will transition from the vegetative stage to the flowering stage, developing beautiful buds. Indoor growers can expect a harvest after 8–9 weeks of flowering, while outdoor growers can collect their bounty from late October to early November.
Average Height of Purple Thai
Purple Thai weed plants have the potential to grow tall, reaching heights of up to eight feet indoors and an astonishing 20 feet outdoors. If you're growing indoors, make sure you have enough vertical space or consider using height management techniques like training or ScrOG. Outdoor growers should ensure that their plants have ample space to reach their full potential.
Purple Thai Crop Yield
With proper cultivation techniques, Purple Thai Feminized plants can produce bountiful yields. Indoor growers can expect average yields of 16–18 oz/m2, while outdoor plants can yield up to 19 ounces per plant. To maximize your yield, consider using techniques like ScrOG or providing optimal growing conditions such as adequate sunlight and nutrients.
Quality of Purple Thai Buds
Purple Thai buds are known for their beautiful colors and high-quality characteristics. With a sweet chocolatey taste inherited from its parent strain Chocolate Thai, these buds are a delight for the senses. Expect beautifully colored buds with a sweet and nutty aroma that will transport you to a cafe mocha paradise. With proper cultivation techniques, you can enjoy a bountiful harvest of flavorful and potent buds that will satisfy even the most discerning cannabis consumers.
Dominant Terpenes in Purple Thai
Terpenes are responsible for the aroma and flavor profile of cannabis strains. While the exact terpene profile may vary, Purple Thai cannabis is known to contain terpenes such as myrcene, caryophyllene, and humulene. These terpenes contribute to the earthy, nutty, and sweet aromas that make Purple Thai a favorite among marijuana enthusiasts.
Smell and Taste of Purple Thai
Purple Thai weed delights the senses with its complex fragrance. With scents ranging from sweet and nutty to earthy and lively, it's no wonder that this strain reminds some users of a delicious cafe mocha. Each inhale offers a taste of espresso that lingers on your tongue, satisfying both cannabis and coffee lovers alike.
The Effects of Purple Thai
Prepare yourself for a potent high when you indulge in Purple Thai marijuana. With an average THC content of 20–24%, this strain offers an energy-boosting, uplifting, and cerebral effect. Users report an immediate energy boost, enhanced focus, and a clear-headed mindset. The euphoric and mood-boosting effects make it perfect for social gatherings or creative endeavors.
Medical Uses for Purple Thai
Purple Thai cannabis has been praised for its medicinal properties by many medical marijuana patients. The energizing high provides relief from fatigue, making it beneficial for those suffering from chronic fatigue or lack of motivation. Additionally, Purple Thai has shown potential in alleviating symptoms of depression and anxiety. It may also provide pain relief for conditions such as arthritis, multiple sclerosis, fibromyalgia, and chemotherapy-induced side effects.
Buy Purple Thai Cannabis Seeds Now in the USA
Now that you're aware of all the incredible benefits that Purple Thai feminized cannabis seeds offer, it's time to take action. Don't miss the opportunity to add this unique strain to your collection. Purchase your Purple Thai Feminized seeds today from Indopedia – your trusted source for premium marijuana seeds in the USA. Our fast US-based shipping ensures a convenient and reliable delivery right to your doorstep. Order now and experience the wonders of Purple Thai!
Customer Reviews
I am extremely satisfied with this purchase. High germination rate and the plants are thriving well. Highly recommend!
Incredible genetics! The germination rate was 100%. Plants are healthy and robust. Can't wait for harvest time.
If you want top-notch cannabis, look no further. These seeds delivered the goods, and now I'm floating on cloud nine with every toke.
Strain Data Table
| Attribute | Data |
| --- | --- |
| CBD Content | 0.3 percent |
| Climate Zones | Continental, Mediterranean, Sunny, Temperate |
| Difficulty | Intermediate |
| Dominant Terpenes | Humulene |
| Effects | Creative, Energetic, Euphoric, Focused, Happy, Hungry, Talkative, Uplifted |
| Flavors | Chocolate, Coffee, Earthy, Nutty, Sweet |
| Flowering Time | 12–14 weeks |
| Flowering Type | Photoperiod |
| Genetics | Highland Oaxacan Gold x Chocolate Thai |
| Grows Best | Greenhouse, Indoor, Outdoor |
| Harvest Month | November |
| Indica / Sativa | Mostly Sativa |
| Indoor Plant Height | 25–39 inches |
| Indoor Yield | 23 oz/m2 |
| Moods | Efficient, Recharged, Uplift |
| Outdoor Plant Height | 62 inches |
| Outdoor Yield | 35 oz/plant |
| Seed Sex | Feminized |
| Symptoms | Anxiety, Arthritis, Depression, Fatigue, Muscle Spasms, Nausea, Stomach Ache, Stress |
| THC Content | 21 percent |