Purple Kush Autoflower Cannabis Seeds
Acquire the high-quality Purple Kush Autoflower Cannabis Seeds for sale online in the USA. These top-tier marijuana seeds are readily available for fast delivery to all states within the country.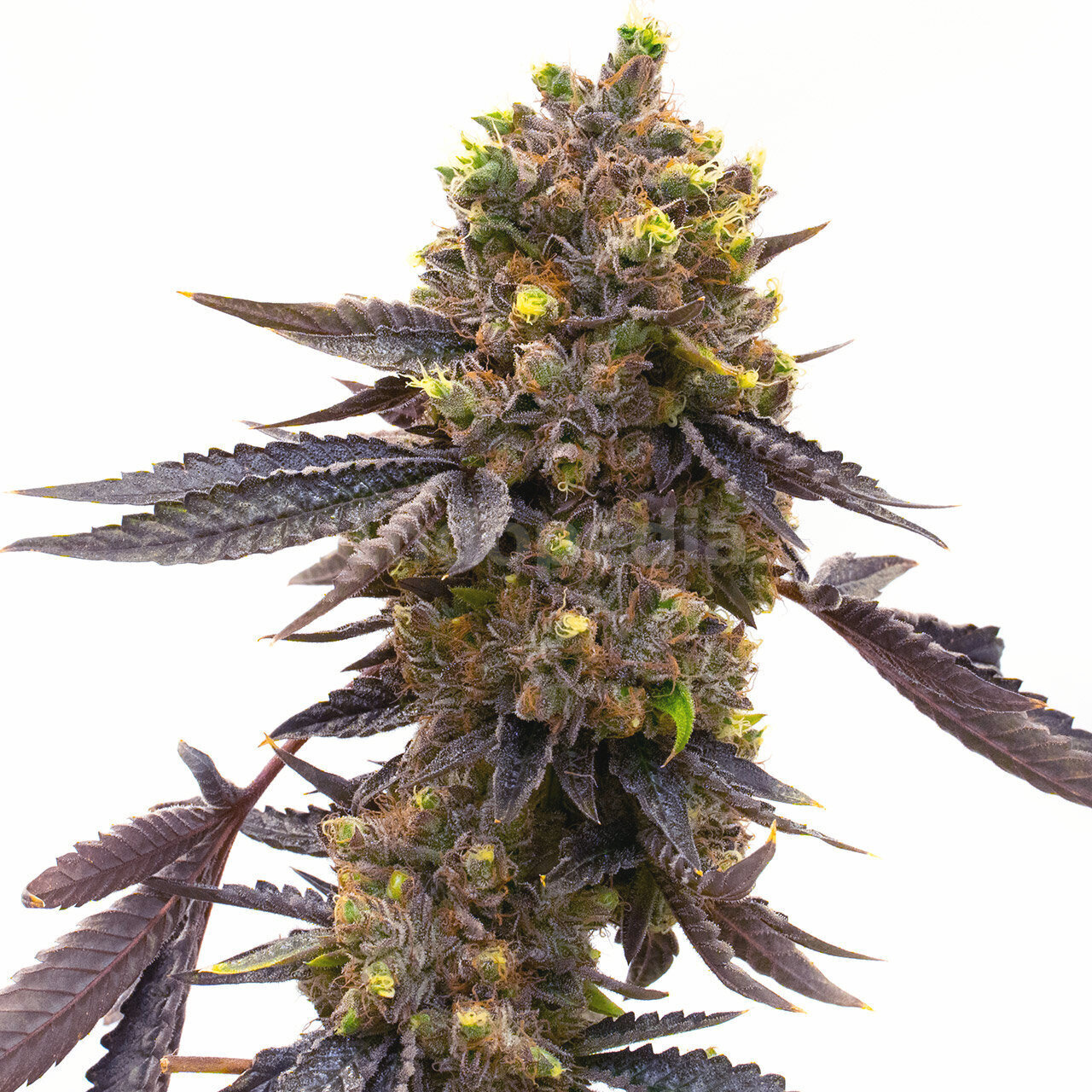 Price Per Seed:
$
8.25
Categories: Autoflower, Indica
Introduction to Purple Kush Autoflower Cannabis Seeds
Looking to buy high-quality Purple Kush Autoflower cannabis seeds online in the USA? Look no further! Indopedia Seed Bank is your go-to source for purchasing the best Purple Kush Autoflower seeds available. With our extensive selection, fast shipping, and top-notch customer service, we have everything you need to start growing your own Purple Kush Autoflower plants.
Fast US-Based Shipping
When you order from Indopedia Seed Bank, you can expect fast and reliable shipping to all fifty states. We understand the importance of discreet packaging, so your seeds will arrive in unmarked packaging for maximum privacy. Plus, we offer free shipping on orders over $99, making it even more convenient to get your hands on these premium Purple Kush Autoflower seeds.
Key Characteristics of Purple Kush Autoflower
One of the best Kush strains in the world
Calming effects that last a long time
Beautiful purple buds with orange pistils
Dense flowers packed with trichomes
Potent pure indica strain
Fast harvest time compared to other autoflower strains
Genetics and Origins of Purple Kush Autoflower
Purple Kush Autoflower is a cross between the popular Hindu Kush and Purple Afghani landrace strains. This potent pure indica strain hails from the Hindu Kush mountains between Pakistan and Afghanistan. With its impressive lineage, Purple Kush Autoflower inherits the best traits from its parents, resulting in a high-quality strain that is loved by many.
Feminized Seed Advantages
Our Purple Kush Autoflower cannabis seeds are feminized, meaning they will produce only female plants. Female plants are highly sought after because they are the ones that produce the potent buds that we all love. With feminized seeds, you don't have to worry about wasting time and resources on male plants that won't give you any usable flowers.
Benefits of Autoflowering Seeds
Autoflowering seeds have a unique advantage for both indoor and outdoor growers. Unlike regular cannabis seeds, autoflowering seeds do not require a specific light cycle to trigger flowering. This means you can grow Purple Kush Autoflower plants all year round, regardless of the season or available light. It's perfect for those who want to have a continuous supply of fresh buds without the need for complex lighting setups or strict schedules.
Purple Kush Autoflower Seeds Germination Guide
Moisten two paper towels
Lay one wet paper towel on a clean plate
Place the Purple Kush Autoflower seeds about an inch apart on the paper towel
Cover with the second wet paper towel
Place another clean plate on top to create a dome-like structure
Keep in a warm and dark place, like a drawer
Check regularly to ensure the paper towels stay moist
Seeds should sprout in 1-5 days
How to Cultivate Purple Kush Autoflower
Growing Purple Kush Autoflower seeds is relatively easy, even for beginners. These compact plants usually reach a height of 1-2 feet, making them suitable for both indoor and outdoor cultivation. Indoors, consider using a screen of green (ScrOG) setup to maximize yields. Outdoors, make sure to provide them with a temperate, continental, sunny, or Mediterranean climate.
Purple Kush Autoflower Growing Difficulty
Purple Kush Autoflower is a strain that can be cultivated by growers of all levels of experience. Its resistance to pests and diseases makes it a reliable choice for beginners, while its impressive yields and quality buds satisfy the needs of experienced cultivators. With proper care and attention, you can achieve great results with Purple Kush Autoflower seeds.
Flowering Time of Purple Kush Autoflower
Purple Kush Autoflower plants typically finish flowering in 8-9 weeks from seed to harvest. This fast flowering time allows for quicker harvests compared to other strains. Indoors, you can expect a rapid transition from the vegetative stage to the flowering stage, making it perfect for those who want quick results. Outdoors, you can harvest your Purple Kush Autoflower plants at the appropriate time according to your local climate.
Average Height of Purple Kush Autoflower
With a height ranging from 1-2 feet, Purple Kush Autoflower plants are quite compact. This makes them suitable for cultivation in small spaces or areas where height might be a concern. If you're growing indoors, techniques like low-stress training (LST) can help manage the height and promote even growth. Outdoors, these plants blend well with other vegetation and remain discreet.
Purple Kush Autoflower Crop Yield
Despite their modest height, Purple Kush Autoflower plants have impressive yields. Indoors, you can expect up to 10.5 ounces per square meter. Outdoors, each plant can produce 1-2 ounces of high-quality buds. To maximize your yield, ensure proper lighting, temperature, and nutrient levels throughout the growing process.
Quality of Purple Kush Autoflower Buds
Purple Kush Autoflower buds are known for their exceptional quality. These dark green buds are dense and covered in a thick layer of trichomes, giving them a frosty appearance. Most flowers transition to a luscious purple hue, making them visually striking. With their vibrant purple color, solid structure, and abundant trichomes, these buds have excellent bag appeal.
Dominant Terpenes in Purple Kush Autoflower
Terpenes are the aromatic compounds found in cannabis that contribute to its distinct smell and taste. Purple Kush Autoflower is known for its dominant terpenes, including myrcene, caryophyllene, and pinene. These terpenes give Purple Kush Autoflower its unique flavor profile and provide potential therapeutic benefits.
Smell and Taste of Purple Kush Autoflower
The buds of Purple Kush Autoflower have a sweet and fruity aroma with subtle earthy and woody undertones. The smoke has a sharp but pleasant taste that triggers bouts of light coughing. However, the lingering sweet and fruity aftertaste makes it all worthwhile. Indulge in the warm and cheerful sensory experience provided by Purple Kush Autoflower.
The Effects of Purple Kush Autoflower
Purple Kush Autoflower cannabis delivers a deep and pulsing body buzz that creeps in slowly but hits hard once it takes effect. The sedative sensations overpower any cerebral effects, leading to powerful relaxation and tranquility. It's the perfect strain for winding down after a long day or week. It can help alleviate symptoms of anxiety, depression, arthritis, insomnia, migraines, and stress.
Medical Uses for Purple Kush Autoflower
Purple Kush Autoflower has long been hailed as one of the best indica strains for medical use. Its potent analgesic and anti-inflammatory properties make it effective in relieving pain, muscle spasms, migraines, and nerve damage. Additionally, its calming effects can help alleviate symptoms of anxiety, depression, and insomnia. Discover the therapeutic benefits of Purple Kush Autoflower.
Buy Purple Kush Autoflower Cannabis Seeds Now in the USA
Ready to experience the incredible benefits of Purple Kush Autoflower? Purchase your high-quality weed seeds from Indopedia Seed Bank today! With our fast shipping, discreet packaging, and exceptional customer service, we ensure a seamless shopping experience. Don't miss out on growing your own premium Purple Kush marijuana plants - order now!
Customer Reviews
No hassles with this order. Arrived fast and in discreet packaging. Seeds look excellent and I'm looking forward to planting them.
Phenomenal strain! These seeds are reliable and grow into vibrant plants with large, trichome-covered buds. The effects were relaxing and enjoyable.
I've tried many different strains, but these seeds take the cake. Phenomenal growth, amazing flavors, and a stoney high that keeps me coming back for more.
Strain Data Table
| Attribute | Data |
| --- | --- |
| CBD Content | 0.3 percent |
| Climate Zones | Continental, Mediterranean, Sunny, Temperate |
| Difficulty | Intermediate |
| Dominant Terpenes | Humulene |
| Effects | Calming, Euphoric, Focused, Relaxed, Sleepy |
| Flavors | Berry, Earthy, Pepper, Sweet, Woody |
| Flowering Time | 8–10 weeks |
| Flowering Type | Autoflowering |
| Genetics | Hindu Kush x Purple Afghani |
| Grows Best | Greenhouse, Indoor, Outdoor |
| Harvest Month | All Year |
| Indica / Sativa | Mostly Indica |
| Indoor Plant Height | 5–9 inches |
| Indoor Yield | 12–14 oz/m2 |
| Moods | Relaxed |
| Outdoor Plant Height | 5–9 inches |
| Outdoor Yield | 1–2 oz/plant |
| Seed Sex | Feminized |
| Symptoms | Anxiety, Arthritis, Depression, Insomnia, Migranes, Stress |
| THC Content | 18 percent |