Purple Haze Feminized Cannabis Seeds
Buy the unparalleled Purple Haze Feminized Cannabis Seeds online in the USA. These select marijuana seeds are in store and swiftly shipped to every area across the USA.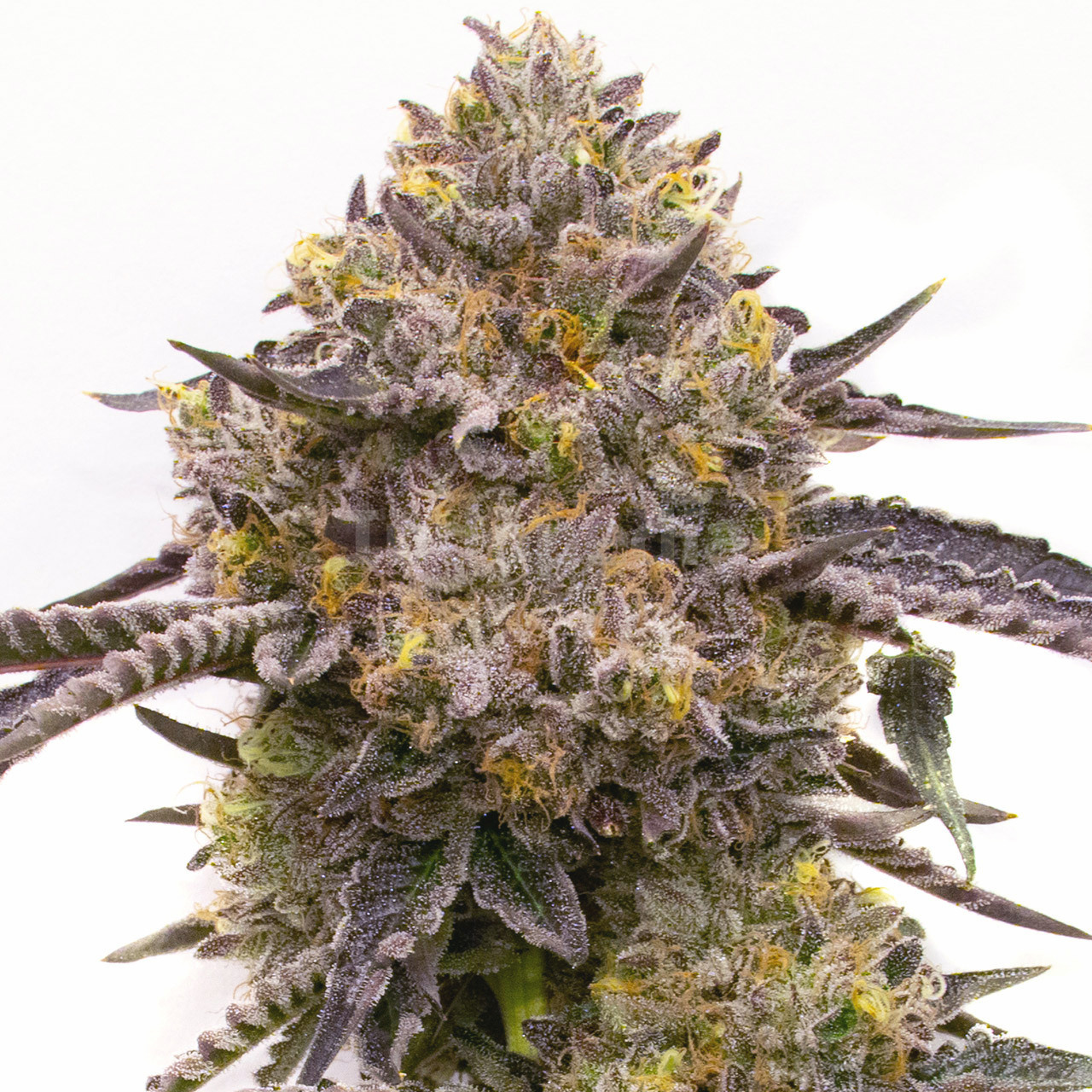 Price Per Seed:
$
9.38
Introduction to Purple Haze Feminized Cannabis Seeds
If you're looking for the perfect sativa-dominant strain to add to your collection, look no further than Purple Haze feminized cannabis seeds. With its rich history and legendary status, Purple Haze is a favorite among cannabis enthusiasts. Known for its psychedelic highs and euphoric effects, this strain will transport you back to the days of peace and love.
At Indopedia, we offer premium Purple Haze feminized seeds for sale online in the USA. Our fast and reliable shipping ensures that you'll receive your seeds quickly and discreetly, so you can start growing your own stash of Purple Haze.
Fast US-Based Shipping
When you purchase Purple Haze feminized cannabis seeds from Indopedia, you can expect fast and reliable shipping to all fifty states. We understand the importance of discreet packaging, so your order will arrive in unmarked packaging to protect your privacy.
For orders over $99, we offer free shipping, making it even more convenient to buy your favorite cannabis seeds from Indopedia. Don't wait any longer - order now and start growing your own Purple Haze today!
Key Characteristics of Purple Haze
Sativa-dominant hybrid with psychedelic highs
18% THC content and 0.3% CBD
Vivid purple colors in the leaves
Juicy berry smells and flavors
Mood booster and creativity enhancer
Smooth smoking experience
Genetics and Origins of Purple Haze
Purple Haze is a sativa-dominant hybrid with a mysterious past. While the exact genetics are unclear, it is believed to be a cross between Purple Thai and Haze. Regardless of its origins, Purple Haze has become a staple in the cannabis community for its unique effects and beautiful purple hues.
Feminized Seed Advantages
When you choose feminized seeds, you're ensuring the best possible chance of producing female plants. Female plants are the ones that produce the resinous buds that we all love. By eliminating the risk of male plants, feminized seeds save you time, effort, and resources. You can focus your energy on growing strong, bud-producing plants without worrying about pollination or removing male plants from your garden.
Benefits of Photoperiod Seeds
Purple Haze feminized cannabis seeds are photoperiod seeds, which means they require specific light cycles to transition from the vegetative stage to the flowering stage. This makes them ideal for both indoor and outdoor growers who want more control over their plants' growth.
Indoor growers can manipulate the light cycle to induce flowering and control the height of their plants. Outdoor growers can take advantage of seasonal changes to trigger flowering naturally. No matter where or how you choose to grow, Purple Haze will reward you with bountiful yields and vibrant purple buds.
Purple Haze Seeds Germination Guide
Ensure you have purified water, tweezers, paper towels, dinner plates, and your cannabis seeds
Dampen the paper towels in water and ring out excess moisture
Place one paper towel on a dinner plate
Using tweezers, carefully place the marijuana seeds on the wet paper towel with at least one inch of space between them
Cover the seeds with another wet paper towel and place the second dinner plate on top
Store in a dark, warm place with temperatures between 70-77 degrees Fahrenheit
Check regularly to make sure the paper towels stay moist and don't dry out
Once taproots emerge and are about one centimeter long, they are ready for planting
How to Cultivate Purple Haze
Cultivating Purple Haze is a rewarding experience, whether you choose to grow indoors or outdoors. Here are some general tips to help you get started:
Provide your plants with sufficient nutrients and water
Maintain a consistent light cycle for indoor plants
Prune and top your plants to control their height and promote bushier growth
Protect your plants from pests and diseases
Harvest indoor plants after approximately nine weeks of flowering
Outdoor harvest should be done in mid-October to avoid frost damage
Purple Haze Growing Difficulty
Purple Haze feminized cannabis seeds are known for their resilience and ease of cultivation. Whether you're a beginner or an experienced grower, you'll have no trouble achieving successful results with Purple Haze. These plants are resistant to most diseases and molds, making them suitable for growers of all skill levels.
Flowering Time of Purple Haze
Indoor growers can expect Purple Haze to flower within eight to ten weeks after germination. Outdoor growers should plan for a mid-October harvest to avoid frost damage. With its relatively short flowering time, Purple Haze allows for multiple crops per year, ensuring a steady supply of your favorite strain.
Average Height of Purple Haze
Purple Haze plants typically reach a height of three to four feet, making them suitable for both indoor and outdoor cultivation. If space is a concern, you can implement height management techniques such as topping and pruning to control the plant's growth and maximize your growing area.
Purple Haze Crop Yield
With proper care and cultivation techniques, Purple Haze plants can yield up to 24 ounces per plant outdoors and 21 ounces per square meter indoors. To increase your yield, consider using techniques such as low-stress training or a ScrOG setup to maximize light penetration and bud development.
Quality of Purple Haze Buds
Purple Haze buds are truly a sight to behold. With mesmerizing purple colors reminiscent of cannabis royalty, these buds are a testament to the strain's quality and genetics. The sweet and earthy aromas combined with fruity flavors make for an enjoyable smoking experience that will leave you wanting more.
Dominant Terpenes in Purple Haze
Terpenes are responsible for the distinctive aroma and taste of weed strains. In Purple Haze, the dominant terpene is beta-caryophyllene, which imparts spicy and earthy tones to the overall flavor profile. The interplay of terpenes in Purple Haze contributes to its unique sensory experience, making it a favorite among cannabis enthusiasts.
Smell and Taste of Purple Haze
The first whiff of Purple Haze marijuana will transport you to a peaceful forest, where fresh berries grow abundantly. The sweet and earthy aromas combined with hints of delicious blueberry and tropical berries will tantalize your senses. When you taste Purple Haze, it's like sipping on a tropical punch full of fruity goodness.
The Effects of Purple Haze
Get ready for a feel-good, euphoric experience with Purple Haze weed. After just one puff, you'll feel uplifted and full of joy. The sativa buzz hits instantly, leaving you with a Cheshire cat smile and a sense of creativity waiting to burst out. Whether you're looking to socialize, focus on tasks, or simply enjoy a good laugh, Purple Haze delivers.
Medical Uses for Purple Haze
Beyond its recreational benefits, Purple Haze cannabis also offers potential medical benefits. Its uplifting effects can help alleviate symptoms of depression and anxiety, bringing a sense of calm and well-being. Additionally, Purple Haze may provide relief from muscle pains, inflammation, migraines, and arthritis. As with any form of medication, it's important to consult with a healthcare professional before incorporating Purple Haze into your wellness routine.
Buy Purple Haze Cannabis Seeds Now in the USA
If you're ready to embark on a journey with Purple Haze, look no further than Indopedia. As a trusted US-based seed bank, we offer premium feminized marijuana seeds that are sure to exceed your expectations. With our fast shipping, discreet packaging, and wide selection of top-quality strains, including Purple Haze, you can trust us to be your go-to source for all your cannabis seed needs. Order now and experience the magic of Purple Haze in your own garden.
Customer Reviews
These are some of the best seeds I've ever purchased. Fantastic germination rate and overall a pleasure to cultivate.
Quality seeds, they all popped within a few days. Strong, healthy growth, and the final product is some of the best cannabis I've smoked.
Hands down, the best genetics I've come across. The plants are robust, and the buds are absolutely beautiful. A true winner!
Strain Data Table
| Attribute | Data |
| --- | --- |
| CBD Content | 0.3 percent |
| Climate Zones | Continental, Mediterranean, Sunny, Temperate |
| Difficulty | Beginner |
| Dominant Terpenes | Caryophyllene |
| Effects | Creative, Energetic, Euphoric, Giggly, Happy, Talkative, Uplifted |
| Flavors | Berry, Earthy, Spicy, Sweet, Tropical |
| Flowering Time | 8–10 weeks |
| Flowering Type | Photoperiod |
| Genetics | Haze x Purple Thai |
| Grows Best | Greenhouse, Indoor, Outdoor |
| Harvest Month | October |
| Indica / Sativa | Mostly Sativa |
| Indoor Plant Height | 9–15 inches |
| Indoor Yield | 21 oz/m2 |
| Moods | Focus, Recharged, Uplift |
| Outdoor Plant Height | 9–15 inches |
| Outdoor Yield | 24 oz/plant |
| Seed Sex | Feminized |
| Symptoms | Arthritis, Fatigue, Inflammation, Migranes, Muscle Spasms |
| THC Content | 18 percent |