Purple Gelato Feminized Cannabis Seeds
Obtain the prime Purple Gelato Feminized Cannabis Seeds for sale online in the USA. These premium cannabis seeds are ready for instant dispatch to all territories within the country.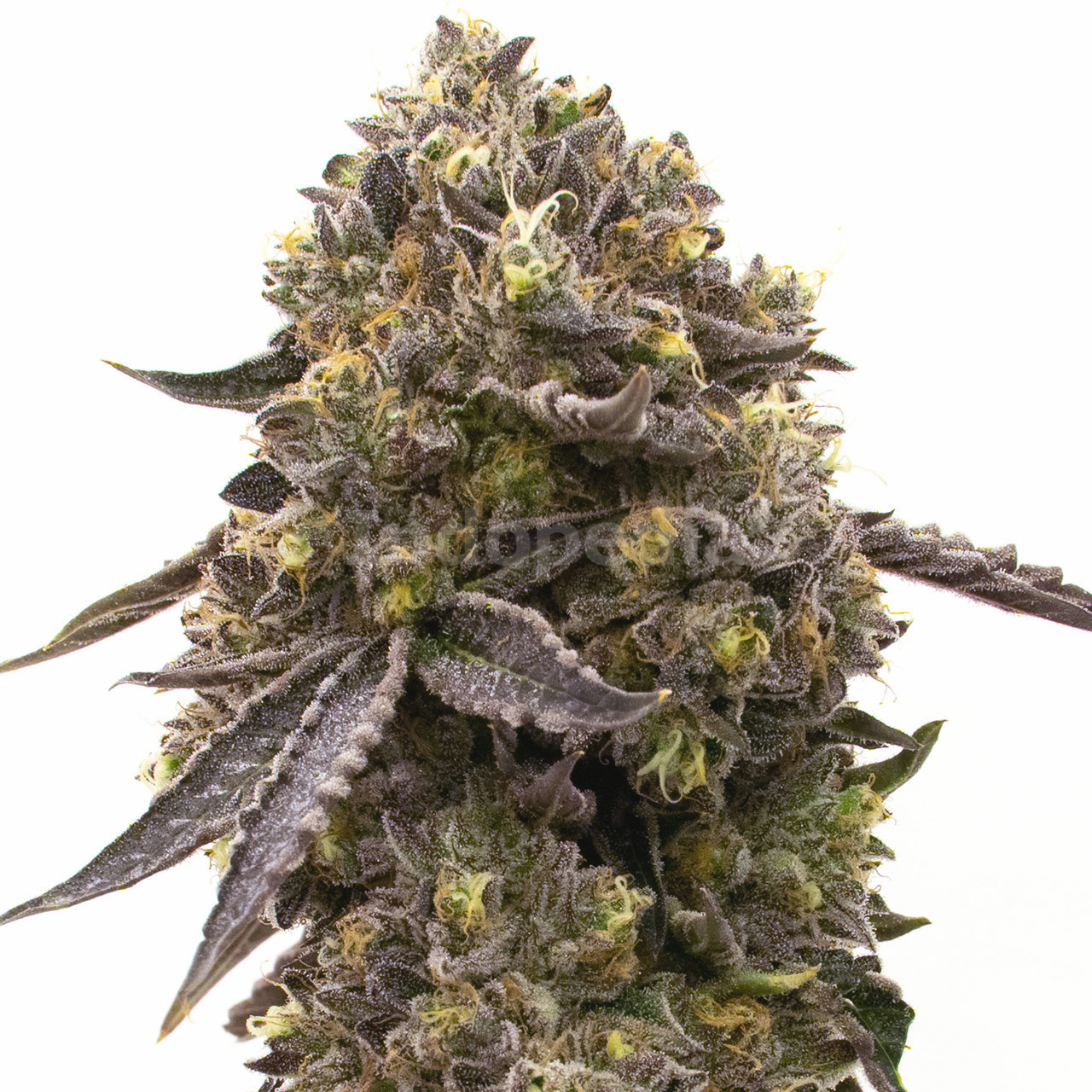 Price Per Seed:
$
9.38
Introduction to Purple Gelato Feminized Cannabis Seeds
Looking to buy the best Purple Gelato feminized cannabis seeds online in the USA? Look no further! Indopedia Seed Bank offers the best selection of premium-quality Purple Gelato feminized seeds for sale. With our fast US-based shipping, discreet packaging, and affordable prices, purchasing Purple Gelato feminized marijuana seeds has never been easier.
Fast US-Based Shipping
When you order Purple Gelato feminized cannabis seeds from Indopedia Seed Bank, you can enjoy fast shipping to all fifty states. We understand the importance of receiving your seeds quickly and discreetly, which is why we prioritize prompt delivery. Our packaging is also designed to be discreet, ensuring your privacy throughout the shipping process. Plus, we offer free shipping on orders over $99! Order your Purple Gelato feminized seeds today and experience our excellent service firsthand.
Key Characteristics of Purple Gelato
Vibrant violet-tinged crops
Sweet, sticky buds with dessert-like flavors
Aromas of blueberry pie, lemon sherbert, mint, and lavender
Indica-dominant hybrid with a powerful punch
Cerebral tranquility and bodily bliss
Potent THC levels ranging from 19% to 22%
Genetics and Origins of Purple Gelato
Purple Gelato feminized seeds are the result of crossing two legendary cultivars: Purple Haze and Gelato. Purple Haze is an old-school sativa classic popularized by Jimi Hendrix's song "Purple Haze," known for its energetic buzz. Gelato, on the other hand, is a balanced hybrid with Thin Mint Girl Scout Cookies and Sunset Sherbert genetics, offering both body buzz and euphoric effects. The combination of these genetics results in the exquisite Purple Gelato weed strain.
Feminized Seed Advantages
Purple Gelato feminized seeds produce all-female crops, eliminating the need to identify and remove male plants. This saves time and resources, allowing you to focus on cultivating resin-caked buds. With feminized seeds, you can maximize your yields and ensure a successful harvest.
Benefits of Photoperiod Seeds
Purple Gelato feminized cannabis seeds are photoperiod seeds, meaning they require a specific light cycle to transition from the vegetative phase to flowering. This makes them suitable for both indoor and outdoor growers. Indoor growers can control the light schedule to induce flowering at the desired time, while outdoor growers can take advantage of seasonal changes in natural light cycles. Photoperiod seeds offer flexibility and allow growers to tailor their cultivation methods to their specific needs.
Purple Gelato Seeds Germination Guide
Wash your hands and gather the necessary materials: Purple Gelato feminized seeds, dinner plates, paper towels, distilled or purified water, and sterilized tweezers.
Moisten one sheet of paper towel with distilled or purified water.
Space out the Purple Gelato feminized seeds on the wet paper towel using sterilized tweezers.
Wet another sheet of paper towel and place it over the seeds.
Cover the seeds with a second dinner plate.
Store the plates in a warm, dark place until the seeds sprout taproots.
Plant the germinated Purple Gelato feminized seeds into seedling containers.
How to Cultivate Purple Gelato
Growing Purple Gelato feminized seeds requires effort, experience, and attention to detail. Whether you choose to grow indoors or outdoors, it's essential to provide a warm, humid environment with plenty of sunlight. Here are a few growing tips:
Purple Gelato plants are heavy feeders, so make sure to provide them with the necessary nutrients.
Consider using a hydroponic setup for more vigorous growth or organic soil for enhanced flavors. Spacious pots allow for optimal root development and higher yields.
Implement training techniques like the Sea of Green (SoG) method and low-stress training (LST) to maximize bud production.
Regular pruning and maintaining ideal temperature and humidity levels are also crucial for successful cultivation.
Purple Gelato Growing Difficulty
Purple Gelato feminized marijuana seeds are considered moderately difficult to grow due to their specific requirements and demanding nature. However, with the right knowledge and experience, you can overcome these challenges and enjoy a bountiful harvest of high-quality buds.
Flowering Time of Purple Gelato
The flowering time of Purple Gelato cannabis plants is approximately 8-10 weeks. Indoor growers can control the light schedule to induce flowering at the desired time, while outdoor growers can expect a harvest around mid-October. By manipulating environmental factors such as temperature and light, you can optimize the growth process and achieve the best possible results.
Average Height of Purple Gelato
The plants grown from feminized Purple Gelato marijuana seeds reach an average height of about 5 feet, making them suitable for various growing spaces. However, due to their size, it's recommended to use techniques like low-stress training (LST) to manage height and promote even canopy growth.
Purple Gelato Crop Yield
Purple Gelato cannabis plants are known for their heavy yields of sweet, resin-soaked buds. Indoors, you can expect an average yield of around 17-21 oz per square meter. Outdoors, each plant can produce approximately 14-21 oz of delicious bud. By implementing proper cultivation techniques and providing optimal growing conditions, you can increase your harvest significantly.
Quality of Purple Gelato Buds
Purple Gelato buds are a sight to behold. With their vibrant violet hues, generous trichome coverage, and fiery amber pistils, these resin-caked nugs are visually stunning. The buds exude decadent aromas and flavors reminiscent of blueberry pie, lemon sherbert, mint, and lavender. Prepare to be captivated by the heavenly taste and potent effects of Purple Gelato feminized weed.
Dominant Terpenes in Purple Gelato
Terpenes are aromatic compounds found in cannabis that contribute to its unique smell and taste. Purple Gelato feminized weed contains a sublime blend of terpenes including myrcene, caryophyllene, pinene, limonene, and linalool. These terpenes give Purple Gelato its distinct aroma profile and contribute to its enthralling effects.
Smell and Taste of Purple Gelato
Purple Gelato weed delights the senses with its dessert-like aromas and flavors. The buds exude a sublime blend of lemon sherbert and blueberry muffins with undertones of earth, lavender, mint, and fresh herbs. When consumed, Purple Gelato buds offer a sweet, slightly zesty taste reminiscent of ripe berries, freshly squeezed lime, and pine. Prepare for a sensory journey like no other.
The Effects of Purple Gelato
Purple Gelato is a hard-hitting strain that delivers an intense energetic buzz followed by powerful physical effects. With THC levels ranging from 19% to 22%, Purple Gelato can incapacitate even the most experienced users. Moderate doses provide an uplifting cerebral high accompanied by physical relaxation without inducing couch-lock. Prepare to experience heightened creativity, enhanced sensory perception, and a sense of blissful tranquility.
Medical Uses for Purple Gelato
Purple Gelato cannabis offers various therapeutic benefits. Its anxiolytic properties make it effective in combating chronic stress and anxiety. The uplifting effects can alleviate symptoms of depression and promote a lighter mood. Purple Gelato is also known for its analgesic and anti-inflammatory properties, making it a valuable tool in managing chronic pain, muscle spasms, joint stiffness, migraines, and more. Additionally, it can aid in reducing nausea and increasing appetite. For those struggling with sleep issues, Purple Gelato's sedative effects can help promote restful sleep.
Buy Purple Gelato Cannabis Seeds Now in the USA
Don't miss out on the opportunity to grow your own stash of sweet, heavenly bud with our high-quality Purple Gelato feminized seeds. Indopedia Seed Bank is your trusted source for premium cannabis seeds in the USA. Order now and start your cannabis cultivation journey today!
Customer Reviews
Super stoked with my purchase. These seeds developed into plants with beautiful purple buds. An absolute joy to grow and consume.
Amazing seeds! All germinated quickly and the plants look healthy and vibrant. The aroma is tantalizing and the high is exactly what I was looking for.
These seeds are the real deal, my dudes! I've never seen such vibrant colors and sticky trichomes before. Big up to the seed bank for these amazing genetics!
Strain Data Table
| Attribute | Data |
| --- | --- |
| CBD Content | 0.6 percent |
| Climate Zones | Continental, Mediterranean, Sunny, Temperate |
| Difficulty | Intermediate |
| Dominant Terpenes | Limonene |
| Effects | Calming, Creative, Energetic, Euphoric, Relaxed, Uplifted |
| Flavors | Berry, Citrus, Pine, Sweet |
| Flowering Time | 8–10 weeks |
| Flowering Type | Photoperiod |
| Genetics | Sunset Sherbet x Thin Mint Girl Scout Cookies |
| Grows Best | Greenhouse, Indoor, Outdoor |
| Harvest Month | October |
| Indica / Sativa | Mostly Indica |
| Indoor Plant Height | 23–34 inches |
| Indoor Yield | 18–21 oz/m2 |
| Moods | Efficient, Recharged, Relaxed, Uplift |
| Outdoor Plant Height | 23–34 inches |
| Outdoor Yield | 14–21 oz/plant |
| Seed Sex | Feminized |
| Symptoms | Anxiety, Arthritis, Depression, Insomnia, Migranes, Stress |
| THC Content | 22 percent |