Pure Haze Feminized Cannabis Seeds
Secure the unrivaled Pure Haze Feminized Cannabis Seeds for sale online in the USA. These choice cannabis seeds are ready for swift delivery to all corners of the USA.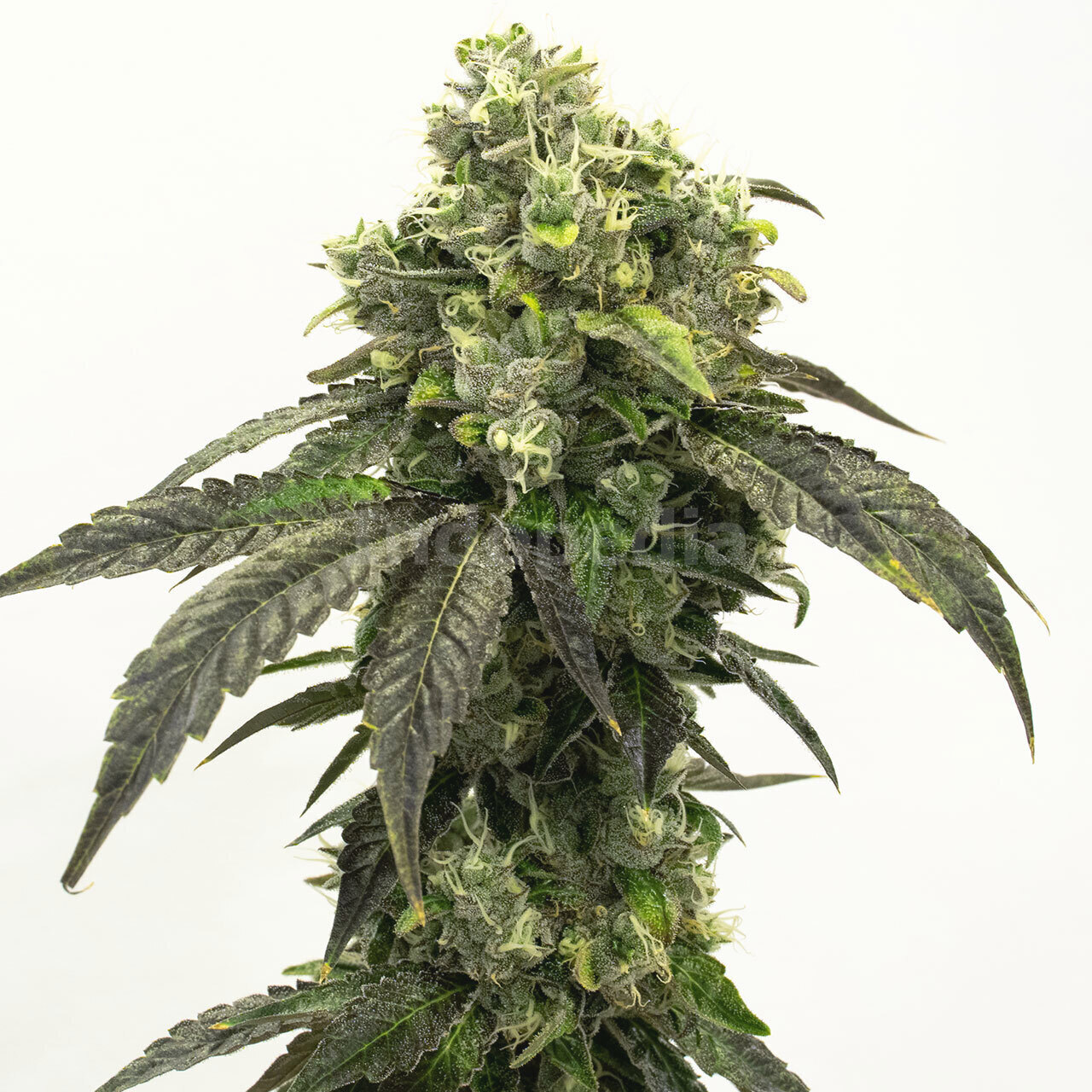 Price Per Seed:
$
9.38
Introduction to Pure Haze Feminized Cannabis Seeds
If you're looking to buy the best Pure Haze feminized cannabis seeds in the USA, look no further! Indopedia Seed Bank is your one-stop shop for premium marijuana seeds that are sure to impress. With our wide selection of high-quality strains, fast and discreet shipping, and excellent customer service, we're here to make your seed-buying experience a breeze.
Fast US-Based Shipping
When you order Pure Haze feminized cannabis seeds from Indopedia Seed Bank, you can expect lightning-fast shipping right to your doorstep. We offer fast and discreet shipping to all fifty states, so no matter where you are in the USA, you can enjoy growing your own high-quality marijuana. Plus, we offer free shipping on orders over $99, so you can save even more!
Key Characteristics of Pure Haze
Sativa-dominant hybrid
Powerful psychedelic high
Mental agility and physical energy
Delightful flavors and aromas
Long-lasting effects
Best suited for daytime use
Genetics and Origins of Pure Haze
Pure Haze is a sativa-dominant hybrid bred from various cannabis landrace strains, including Colombian, Mexican, Indian, and Thai. These top-tier genetics give Pure Haze its unique characteristics and exceptional effects. By combining the best traits of these landrace strains, Pure Haze feminized seeds deliver an unforgettable growing experience.
Feminized Seed Advantages
Feminized seeds are a game-changer for cannabis growers. With feminized Pure Haze seeds, you can eliminate the hassle of dealing with male plants, ensuring a higher yield of potent and resinous buds. These female-only plants also take the guesswork out of cultivation, making them an excellent choice for both beginner and experienced growers.
Benefits of Photoperiod Seeds
Photoperiod seeds, like Pure Haze feminized seeds, offer numerous benefits for indoor and outdoor growers. With photoperiod plants, you have control over the light cycle, allowing you to manipulate the flowering process and maximize your harvest. Indoor growers can also take advantage of seasonal growth cycles to ensure optimal results.
Pure Haze Seeds Germination Guide
Dip two paper towels in purified water and squeeze out excess moisture.
Place Pure Haze feminized seeds on a plate with at least an inch of space between each one.
Cover the seeds with another moistened paper towel.
Add a splash of water to the plate and use extra paper towels to soak up any excess moisture.
Place the germination plate in a dark and humid spot.
Check on your seeds daily, ensuring they have enough water without drying them out.
Once taproots appear, transplant your Pure Haze feminized seeds to a larger pot.
How to Cultivate Pure Haze
Cultivating Pure Haze feminized weed seeds requires patience and skill, but the rewards are well worth it. Whether you choose hydroponics or soil as your growing medium, providing optimal temperature and humidity levels is key. Regular trims and high-stress training techniques can help promote proper airflow and increase yields. With the right care, you can expect juicy, potent, and resinous buds.
Pure Haze Growing Difficulty
While feminized Pure Haze marijuana seeds are more manageable to grow than their predecessors, they still require some experience and attention to detail. First-time growers may find them challenging, but with the correct approach and a little patience, you can achieve exceptional results. Don't be discouraged if you encounter difficulties along the way; growing cannabis is a learning process.
Flowering Time of Pure Haze
Pure Haze cannabis plants typically have a flowering time of around 9-10 weeks. This extended flowering period allows the plants to develop their full potential and produce potent buds. Indoor growers can control the flowering time by adjusting the light cycle, while outdoor growers can expect to harvest towards the end of October.
Average Height of Pure Haze
The plants grown from Pure Haze feminized seeds have a tendency to stretch towards the sky, reaching heights of around six feet tall. If you have limited space, it's important to manage the height of your plants through techniques like topping or training. By controlling the height, you can maximize your yield and ensure successful cultivation.
Pure Haze Crop Yield
If all goes well during cultivation, you can expect an indoor yield of around 17-21 oz/m² of high-quality cannabis from Pure Haze feminized seeds. Outdoor growers can harvest up to 24 oz per plant. To increase your yield, consider implementing techniques like topping, scrogging, or installing a trellis net for support.
Quality of Pure Haze Buds
The buds from Pure Haze feminized weed seeds are truly exceptional. They are dense, resinous, and bursting with flavor. With their sour citrus scent and refreshing citrus taste, every toke is a sensory delight. Expect a complex combination of sweet, spicy, fruity, and earthy notes that will tantalize your taste buds and leave you craving more.
Dominant Terpenes in Pure Haze
Terpenes are the aromatic compounds found in cannabis that contribute to its unique smell and taste. Pure Haze cannabis contains a variety of dominant terpenes, including myrcene, limonene, and pinene. These terpenes give Pure Haze its distinctive aroma and flavor profile.
Smell and Taste of Pure Haze
The smell of Pure Haze marijuana is predominantly sour citrus, with hints of spice, earthiness, and herbal undertones. When smoked or vaporized, the buds deliver a refreshing citrus taste with tangs of earthy and floral notes on the exhale. The combination of flavors creates an enjoyable and satisfying experience for cannabis connoisseurs.
The Effects of Pure Haze
Pure Haze feminized seeds produce cannabis plants with around 85% sativa effects and 15% indica effects. The high is powerful, delivering euphoria, energy, and focus. It's best suited for daytime use when you need a boost of mental agility and physical energy. The effects inspire creativity, productivity, and social interactions while keeping you uplifted and happy.
Medical Uses for Pure Haze
In addition to its recreational benefits, Pure Haze cannabis buds are also highly regarded for their therapeutic properties. The uplifting effects can help alleviate symptoms of depression, anxiety, bipolar disorder, chronic pain, migraines, cramps, muscle spasms, and lack of appetite. These resinous buds provide relief and promote a positive mindset.
Buy Pure Haze Cannabis Seeds Now in the USA
Ready to add Pure Haze feminized cannabis seeds to your collection? Indopedia Seed Bank has you covered. With our extensive selection of high-quality seeds, fast and discreet shipping, and exceptional customer service, we're the best choice for all your marijuana seed needs. Order now and experience the joy of growing your own top-tier weed at home!
Customer Reviews
Wow, what a find! Perfect seeds, fast germination, and the terps... Absolutely heavenly. A must-try for any cannabis enthusiast.
Unbelievable quality! High germination rate, strong plants, and the buds are so potent. Great value for the price.
These seeds are a dream come true. The yield was beyond my expectations, and the effects are simply magical. A definite must-try for all cannabis connoisseurs.
Strain Data Table
| Attribute | Data |
| --- | --- |
| CBD Content | 0.6 percent |
| Climate Zones | Continental, Mediterranean, Sunny, Temperate |
| Difficulty | Intermediate |
| Dominant Terpenes | Caryophyllene |
| Effects | Creative, Energetic, Focused, Relaxed |
| Flavors | Fruity, Citrus, Earthy, Spicy, Sweet, Woody |
| Flowering Time | 12–14 weeks |
| Flowering Type | Photoperiod |
| Genetics | Mexican x Colombian x Thailand x Indian |
| Grows Best | Greenhouse, Indoor, Outdoor |
| Harvest Month | December |
| Indica / Sativa | Mostly Sativa |
| Indoor Plant Height | 28–31 inches |
| Indoor Yield | 14–18 oz/m2 |
| Moods | Focus, Recharged, Relaxed |
| Outdoor Plant Height | 28–31 inches |
| Outdoor Yield | 12–21 oz/plant |
| Seed Sex | Feminized |
| Symptoms | Anxiety, Arthritis, Depression, Migranes, Stress |
| THC Content | 22 percent |