Power Plant Feminized Cannabis Seeds
Invest in the top-notch Power Plant Feminized Cannabis Seeds online in the USA. These elite marijuana seeds are in stock and promptly dispatched to every state across the country.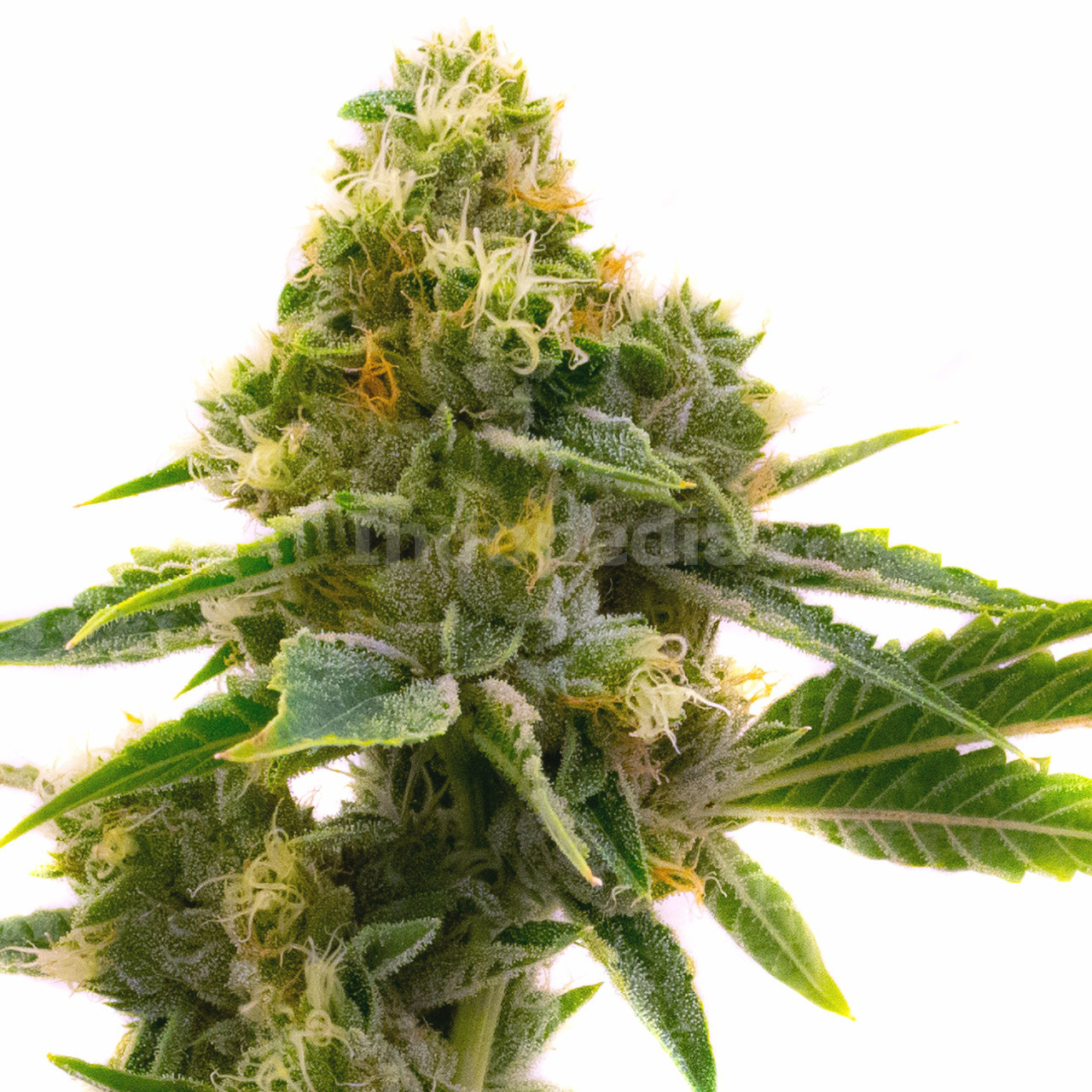 Price Per Seed:
$
9.38
Introduction to Power Plant Feminized Cannabis Seeds
Looking to buy Power Plant feminized cannabis seeds online in the USA? Look no further! Indopedia Seed Bank is your one-stop-shop for all your weed seed needs. With a wide selection of high-quality marijuana seeds, we offer fast and discreet shipping to all fifty states. Our seeds are in stock and ready for purchase, so order now to get your hands on the best Power Plant feminized seeds available.
Fast US-Based Shipping
At Indopedia Seed Bank, we understand the importance of fast and reliable shipping. That's why we offer fast US-based shipping to ensure that you receive your Power Plant feminized marijuana seeds as quickly as possible. We also provide discreet packaging to protect your privacy. Plus, we offer free shipping on orders over $99, making it even more convenient to buy from us. Don't wait any longer, order your Power Plant feminized seeds today!
Key Characteristics of Power Plant
Sativa-dominant hybrid
Potent and hardy strain
Soaring, euphoric buzz
Earthy, woodsy aroma
THC levels as high as 21%
Multi-award-winning strain
Genetics and Origins of Power Plant
Power Plant feminized cannabis seeds were created by crossing two South African landraces during the '90s in the Netherlands. This combination resulted in a versatile and highly potent strain with exceptional medicinal properties.
Feminized Seed Advantages
Feminized seeds have many advantages for growers. These seeds produce only female plants, eliminating the need to sex your crop and reducing the risk of accidental pollination. This ensures a higher yield of potent buds. With Power Plant feminized marijuana seeds, you can focus on growing high-quality plants without the hassle of dealing with male plants.
Benefits of Photoperiod Seeds
Power Plant feminized cannabis seeds are photoperiod seeds, meaning their growth and flowering cycles are influenced by light. This makes them suitable for both indoor and outdoor growers. Indoor growers can control the light cycle to induce flowering, while outdoor growers can take advantage of natural seasonal changes. This flexibility allows you to cultivate Power Plant feminized cannabis plants in various environments.
Power Plant Seeds Germination Guide
Gather your materials: Power Plant feminized seeds, tweezers, sterilized water, paper towels, and a dinner plate.
Moisten two paper towels and squeeze out excess water.
Place the first paper towel on the dinner plate.
Space your Power Plant feminized seeds about an inch apart on top of the plate.
Cover the seeds with the second moistened paper towel.
Check regularly to ensure the towels stay moist.
After 24 to 120 hours, your Power Plant feminized seeds should sprout taproots and be ready for planting.
How to Cultivate Power Plant
To successfully cultivate Power Plant cannabis plants, follow these general guidelines:
Choose a suitable grow medium (organic soil or hydroponics).
Provide ample space for the plants to stretch upwards if growing indoors.
Implement a Screen of Green (ScrOG) setup to maximize yields and potency.
Regularly prune and trim your plants for better airflow and light penetration.
Install an odor filtration system to control the strong scent emitted by Power Plant feminized cannabis plants.
Power Plant Growing Difficulty
Power Plant feminized weed seeds are known for their ease of cultivation, making them suitable for beginners and experienced growers alike. With proper care and attention, these plants will thrive and reward you with a bountiful harvest.
Flowering Time of Power Plant
Indoor growers can expect Power Plant marijuana plants to flower for about 8 to 10 weeks. Outdoor growers will typically harvest their plants no later than mid-October. By transitioning from the vegetative stage to the flowering stage, you can encourage your Power Plant weed plants to produce the desired bud development.
Average Height of Power Plant
Power Plant cannabis plants typically reach a height of three to five feet, making them suitable for various cultivation spaces. If growing indoors, consider height management techniques such as topping and training to control the vertical growth. Outdoor growers should choose a location away from prying eyes and neighbors due to the strong scent emitted by these plants.
Power Plant Crop Yield
With proper care and optimal growing conditions, indoor growers can expect a generous yield of 19-21 oz/m² of highly potent Power Plant cannabis buds. Outdoor growers can enjoy even higher yields, with up to 28 oz/plant achievable. Implementing techniques such as pruning, trimming, and maximizing light exposure can help increase your crop's yield.
Quality of Power Plant Buds
Power Plant marijuana buds are known for their exceptional quality. These buds are dense, resinous, and boast a beautiful array of colors. When properly cured, they provide an earthy and woodsy aroma that entices the senses. The taste profile is sharp and spicy, with hints of dank earth and pepper. Enjoy these high-quality buds for a long-lasting and enjoyable smoking experience.
Dominant Terpenes in Power Plant
Terpenes are organic compounds responsible for a plant's aroma and flavor profile. Power Plant feminized cannabis contains a range of terpenes, including:
Alpha Pinene
Limonene
Linalool
Beta Pinene
Terpinolene
Humulene
Myrcene
Ocimene
Caryophyllene
Smell and Taste of Power Plant
The marijuana grown from feminized Power Plant seeds emits a wonderfully pungent scent characterized by its intense woody, earthy, and herbal aroma. When smoked, the taste profile becomes sharper and spicier, with distinct notes of dank earth and wood, underlined by hints of pepper. Exhaling the smoke leaves a spicy aftertaste lingering in your mouth.
The Effects of Power Plant
Power Plant marijuana delivers a potent sativa-leaning high. It induces a soaring, euphoric buzz that uplifts your mood and boosts energy levels. This strain is ideal for social gatherings or when you need an extra burst of creativity. Despite being sativa-heavy, Power Plant feminized cannabis provides a balanced effect, preventing excessive chattiness or hyperactivity.
Medical Uses for Power Plant
Power Plant cannabis has exceptional medicinal properties that make it highly valued in medical marijuana communities. Its uplifting effects can help alleviate symptoms of depression, bipolar disorder, post-traumatic stress syndrome (PTSD), anxiety, ADD, and ADHD. Additionally, its anti-inflammatory and analgesic properties make it effective in treating chronic pains, muscle spasms, inflammation, fibromyalgia, arthritis, and migraines.
Buy Power Plant Cannabis Seeds Now in the USA
Don't miss out on the opportunity to grow your own Power Plant weed plants. Indopedia Seed Bank offers a wide selection of high-quality seeds at affordable prices. With fast US-based shipping and discreet packaging, you can trust us to deliver your seeds safely to your doorstep. Order now and experience the incredible benefits of Power Plant cannabis for yourself!
Customer Reviews
These seeds produced the healthiest plants I've seen in years. Fast germination and high yield.
High-quality seeds that are worth the investment. The plants were hardy and the buds were resinous. The high was smooth, uplifting, and lasted for hours.
Best seeds I've ever purchased! All the plants turned out healthy and robust, and the smoke is smooth as silk. Thank you for an incredible strain!
Strain Data Table
| Attribute | Data |
| --- | --- |
| CBD Content | 0.3 percent |
| Climate Zones | Continental, Mediterranean, Sunny, Temperate |
| Difficulty | Intermediate |
| Dominant Terpenes | Humulene |
| Effects | Creative, Euphoric, Talkative, Uplifted |
| Flavors | Earthy, Pepper, Pungent, Spicy, Woody |
| Flowering Time | 8–10 weeks |
| Flowering Type | Photoperiod |
| Genetics | South African Sativa |
| Grows Best | Greenhouse, Indoor, Outdoor |
| Harvest Month | October |
| Indica / Sativa | Mostly Sativa |
| Indoor Plant Height | 14–23 inches |
| Indoor Yield | 18–21 oz/m2 |
| Moods | Recharged, Uplift |
| Outdoor Plant Height | 14–23 inches |
| Outdoor Yield | 21 oz/plant |
| Seed Sex | Feminized |
| Symptoms | Anxiety, Arthritis, Depression, Inflammation, Migranes, Stress |
| THC Content | 18 percent |