Platinum Cookies Feminized Cannabis Seeds
Purchase the premium Platinum Cookies Feminized Cannabis Seeds for sale online in the USA. These high-grade cannabis seeds are available for instant delivery to all territories across the nation.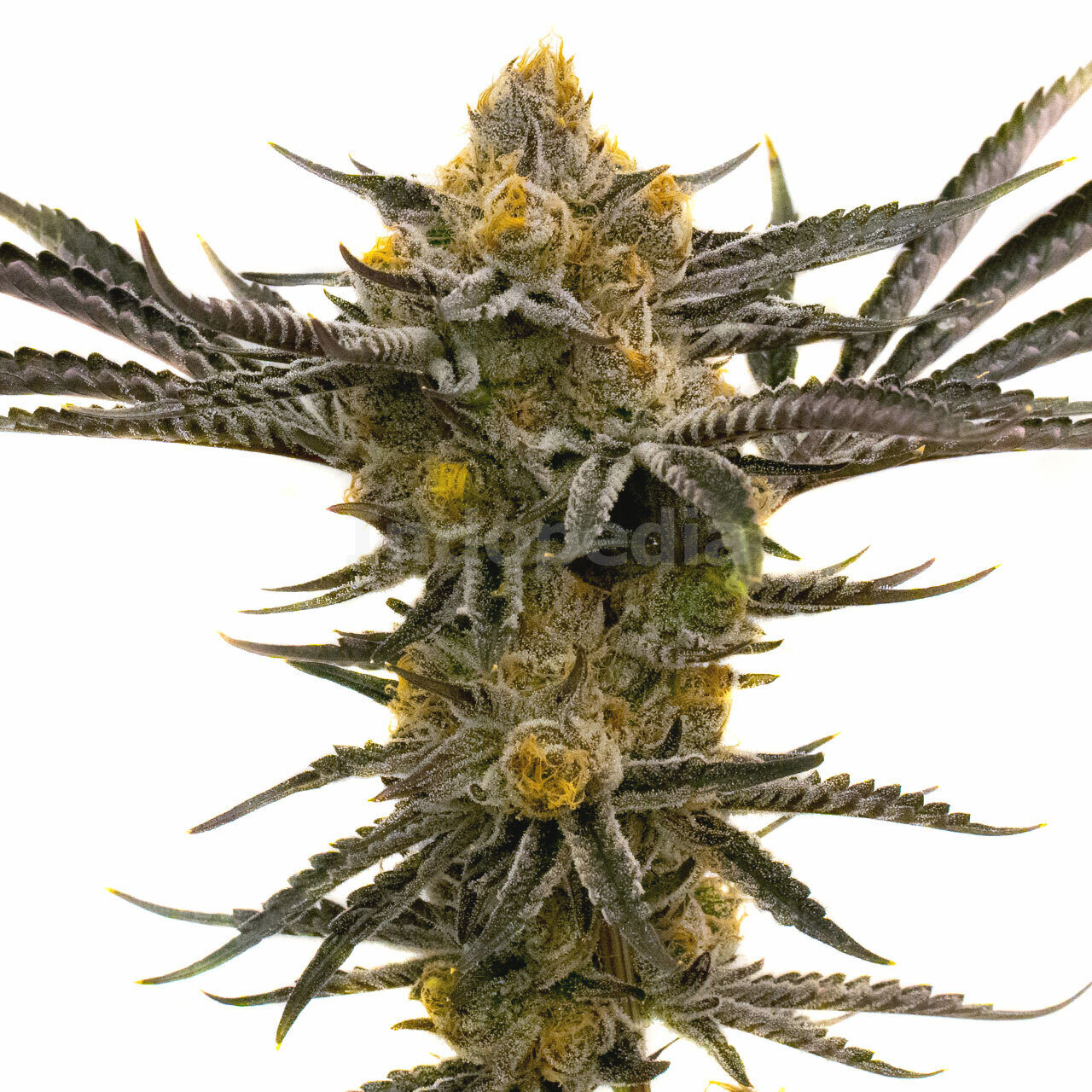 Price Per Seed:
$
9.38
Introduction to Platinum Cookies Feminized Cannabis Seeds
Are you searching for the perfect premium-quality weed strains? Look no further than Platinum Cookies feminized cannabis seeds. These THC-packed seeds produce delectable buds that will elevate every moment of your day. Whether you're a cookie weed enthusiast, have a sweet tooth, or simply enjoy balanced indica cultivars, Platinum Cookies is a must-try strain. With its stunning white and gold appearance and first-grade growing and smoking experiences, it promises to deliver a five-star cannabis experience.
Fast US-Based Shipping
At Indopedia Seed Bank, we offer fast and discreet shipping to all fifty states in the USA. Our packaging is designed to ensure privacy and security, giving you peace of mind when ordering your Platinum Cookies feminized cannabis seeds. We also provide free shipping on orders over $99, making it even easier to get your hands on these top-tier seeds.
Key Characteristics of Platinum Cookies
Indica-dominant strain
Short stature with compact structures
Rich foliage with green and purple leaves
Covered in crystalline trichomes
Moderately high harvests of THC-laden buds
Sweet-and-spicy aroma reminiscent of fresh berries
Potent smoke with extreme potency and healing properties
Genetics and Origins of Platinum Cookies
Platinum Cookies feminized seeds boast a stellar gene pool that combines the best qualities of several superstar cultivars. Breeders crossed Girl Scout Cookies with OG Kush and an undisclosed South African strain to create this extraordinary strain. The result is an indica-dominant hybrid with a fun cerebral ride, making it the perfect way to unwind after a long day.
Feminized Seed Advantages
Feminized seeds have become increasingly popular among growers due to their numerous advantages. With feminized seeds, like Platinum Cookies feminized, you can ensure that all your plants will be female, eliminating the risk of male plants pollinating your crop. This saves time and resources, allowing you to focus on producing high-quality buds.
Benefits of Photoperiod Seeds
Our Platinum Cookies feminized seeds are photoperiod varieties. These photoperiod seeds are ideal for both indoor and outdoor growers as they allow for more control over the flowering process. Indoor growers can manipulate the light cycle to induce flowering when desired, while outdoor growers can take advantage of seasonal changes to trigger the flowering stage. This flexibility gives growers the ability to optimize their yields and harvest timing.
Platinum Cookies Seeds Germination Guide
Gather supplies including two paper towels, a clean plate, a bottle of water, tweezers, and your Platinum Cookies feminized seed pack.
Moisten the paper towels by shaking and squeezing out any excess water.
Lay one paper towel on the plate and remove any pools that may have formed.
Using tweezers, pick up a Platinum Cookies feminized seed and drop it onto the plate, leaving an inch of space between each seed.
Cover the seeds with a moist paper towel, gently pressing down for equal coverage.
Place the plate in a dark and warm location such as a kitchen cupboard or drawer.
Check on your seeds daily and remove any that have sprouted taproots, ensuring the paper towel never dries out completely.
Repeat the previous step for five days or until all seeds have sprouted.
How to Cultivate Platinum Cookies
Cultivating Platinum Cookies is a breeze, whether you're a novice or an experienced grower. These plants are hardy and resilient, making them suitable for various growing setups. Provide ample sunlight exposure and regular trimmings for optimal growth. For indoor growers, maintain a temperature range of 70–80°F and install fans to prevent mold issues. Advanced growers can maximize space usage by implementing a Sea of Green technique.
Platinum Cookies Growing Difficulty
Platinum Cookies feminized seeds are suitable for growers of all skill levels. Their resilience and resistance to pests and diseases make them forgiving of common cultivation pitfalls. Novice growers will find success with these seeds, while experienced growers can push the boundaries to achieve even greater yields.
Flowering Time of Platinum Cookies
Platinum Cookies cannabis plants have a flowering time of 9–10 weeks indoors. Outdoor growers should plant in April and expect to harvest in late October. Keep an eye on the colas to ensure maximum potency before harvesting. Indoor growers can also use carbon filters during the last weeks of flowering to maintain discretion.
Average Height of Platinum Cookies
The plants grown from feminized Platinum Cookies seeds remain compact in size, making them suitable for various growing spaces. In indoor settings, they typically reach a height of around 2.5 feet, making them ideal for closets or balconies. Outdoor plants can reach just over 5 feet in height when given enough space to stretch.
Platinum Cookies Crop Yield
With proper care and cultivation, Platinum Cookies feminized seeds can produce abundant yields. Indoor growers can expect to harvest over 14 ounces of flowers per square meter. Outdoor growers in Mediterranean climates can achieve yields of 15–21 ounces per crop. Implementing techniques such as Sea of Green or low-stress training can further increase your crop's yield.
Quality of Platinum Cookies Buds
Platinum Cookies buds are visually stunning, with dark green and purple leaves covered in crystalline trichomes. The buds emit a sweet-and-spicy aroma reminiscent of fresh berries. When smoked, the delicate smoke carries extreme potency and leaves you in a carefree and grinning flow. The high flower-to-leaf ratio ensures that you get a maximum bang for your buck.
Dominant Terpenes in Platinum Cookies
Terpenes are organic compounds responsible for the unique aroma and taste of cannabis strains. Platinum Cookies contains dominant terpenes such as caryophyllene, myrcene, and limonene. These terpenes contribute to the strain's complex chemical makeup, providing a multi-layered and delectable bouquet.
Smell and Taste of Platinum Cookies
Platinum Cookies weed plants produce a sweet-and-spicy aromatic experience. As the plants enter the flowering stage, their vegetal smell transforms into ripening berries. Combustion reveals strong spice notes in the perfume, with earthy, pine, and even kerosene undertones. The taste is a delightful blend of berry flavors with hints of spice, leaving an earthy aftertaste that lingers on the palate.
The Effects of Platinum Cookies
Platinum Cookies marijuana buds contain 19–24% THC, ensuring a psychoactive experience for smokers of all levels. The effects begin with an uplifting, euphoric rush that clears away anxieties and fills the mind with positivity. The cerebral high enhances creativity and focus. As the high progresses, a soothing body buzz spreads, alleviating tension and leaving you in a state of relaxation. The next few hours are filled with a happy daze of warmth and laziness, perfect for winding down after a long day.
Medical Uses for Platinum Cookies
Platinum Cookies cannabis has gained popularity among medical marijuana communities due to its therapeutic properties. The strain's stress-relieving and calming effects make it an excellent choice for those dealing with stress, anxiety, PTSD, and depression. The physical effects of Platinum Cookies also provide relief from pain, nausea, eating disorders, insomnia, migraines, and various inflammatory conditions.
Buy Platinum Cookies Feminized Cannabis Seeds Now in the USA
Don't miss out on the opportunity to experience the exquisite heritage of Platinum Cookies in your own garden. At Indopedia Seed Bank, we offer these top-tier feminized seeds at competitive prices. With fast US-based shipping and discreet packaging, you can trust us to deliver your Platinum Cookies Feminized seeds right to your door. Place your order today and elevate your weed experience to new heights.
Customer Reviews
5 stars for sure! The terpenes from this strain are out of this world. Just what I was hoping for.
These seeds delivered beyond my expectations! 100% germination rate, vigorous growth, and the harvested buds are some of the best I've smoked.
Love, love, love these seeds! They delivered exactly what was promised - top-notch quality and killer potency. Definitely buying more for my next grow.
Strain Data Table
| Attribute | Data |
| --- | --- |
| CBD Content | 0.3 percent |
| Climate Zones | Continental, Mediterranean, Sunny, Temperate |
| Difficulty | Intermediate |
| Dominant Terpenes | Linalool |
| Effects | Calming, Creative, Euphoric, Focused, Happy, Relaxed, Sleepy, Uplifted |
| Flavors | Fruity, Berry, Spicy |
| Flowering Time | 8–10 weeks |
| Flowering Type | Photoperiod |
| Genetics | OG Kush x Durban Poison x Unknown |
| Grows Best | Greenhouse, Indoor, Outdoor |
| Harvest Month | October |
| Indica / Sativa | Mostly Indica |
| Indoor Plant Height | 12–26 inches |
| Indoor Yield | 12–16 oz/m2 |
| Moods | Focus, Relaxed, Uplift |
| Outdoor Plant Height | 12–26 inches |
| Outdoor Yield | 16 oz/plant |
| Seed Sex | Feminized |
| Symptoms | Anxiety, Depression, Inflammation, Insomnia, Migranes, Nausea, Pain, Stress |
| THC Content | 23 percent |