Pineapple Haze Feminized Cannabis Seeds
Acquire the superior Pineapple Haze Feminized Cannabis Seeds for sale online in the USA. These supreme marijuana seeds are ready and rapidly dispatched to all areas across the country.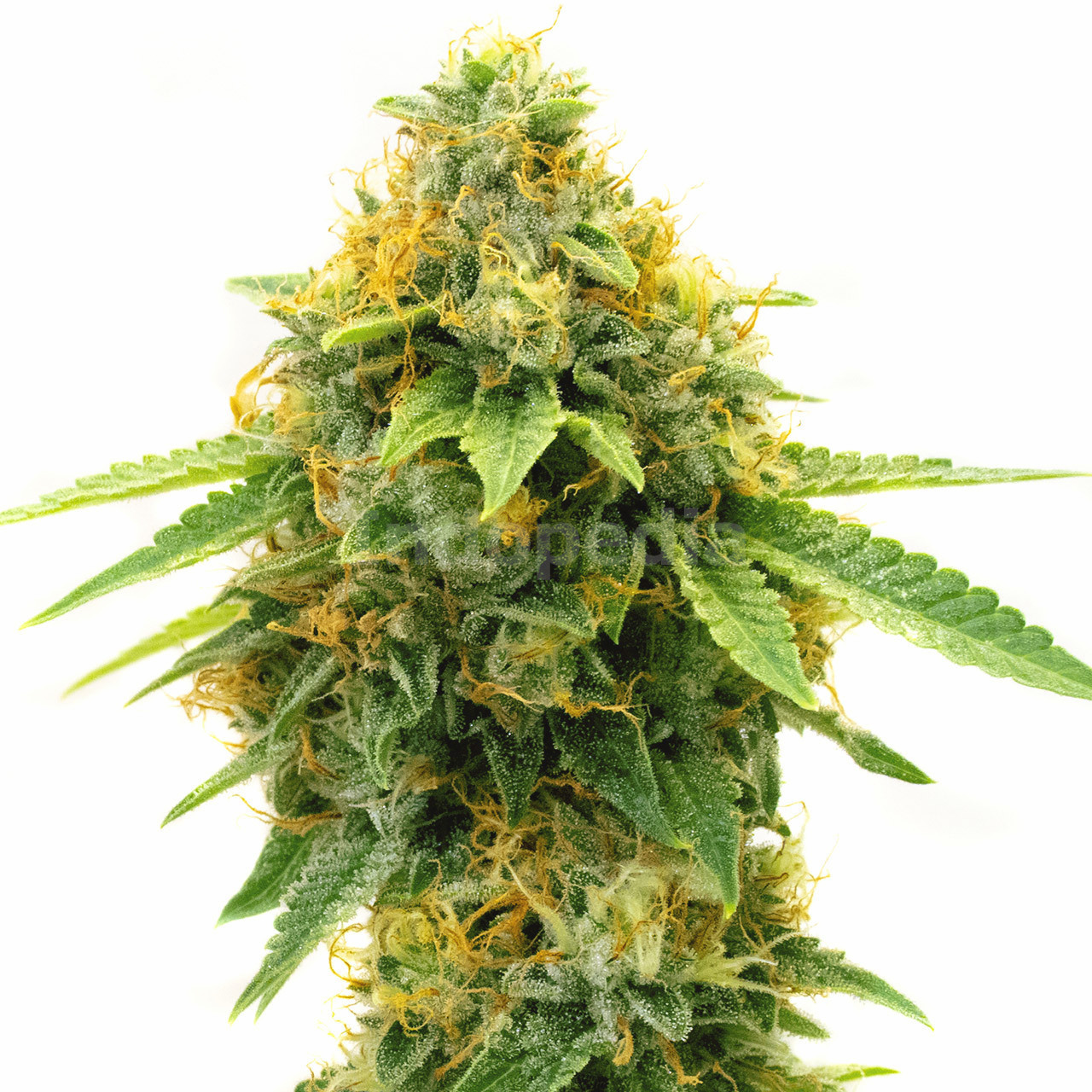 Price Per Seed:
$
9.38
Introduction to Pineapple Haze Feminized Cannabis Seeds
Looking to buy the best, high-quality Pineapple Haze feminized cannabis seeds online in the USA? Look no further! Indopedia Seed Bank offers the best selection of Pineapple Haze Feminized seeds for sale, with fast shipping and discreet packaging. Order now and experience the incredible benefits of growing your own Pineapple Haze plants!
Fast US-Based Shipping
At Indopedia Seed Bank, we understand the importance of fast and reliable shipping. That's why we offer fast shipping to all fifty states, ensuring that you receive your Pineapple Haze feminized seeds in a timely manner. Our packaging is discreet, so you can order with confidence. Plus, we offer free shipping on orders over $99, making it even more convenient to buy from us.
Key Characteristics of Pineapple Haze
Dense, flavorful buds
Fruity aroma with hints of lemon and wood
Moderate THC levels (up to 22%) for a balanced high
Potent cerebral effects with mild body relaxation
Induces creativity and focus
Potential for powerful munchies
Pineapple x Haze genetics for a perfect blend of flavors and effects
Genetics and Origins of Pineapple Haze
Pineapple Haze is the result of combining the popular Pineapple strain with the infamous Haze strain. This genetic combination creates plants that offer the fruity zest of Pineapple along with the energetic effects of Haze. The perfect high for both casual users and hardcore stoners.
Feminized Seed Advantages
When you buy Pineapple Haze feminized seeds, you can grow your favorite strain with a 99% guarantee of plants becoming female. This eliminates the need to identify and remove male plants, saving you time and effort. Female plants produce the dense, resinous buds that we all love, making them the ideal choice for cultivators. With feminized seeds, you can focus on cultivating top-tier weed without any worries.
Benefits of Photoperiod Seeds
Pineapple Haze feminized cannabis seeds are photoperiod seeds, meaning they require a consistent light cycle to maintain their growth phase. This makes them suitable for both indoor and outdoor growers. Indoor growers can control the light cycle to optimize growth, while outdoor growers can take advantage of the seasonal natural light. The flexibility of photoperiod seeds allows for greater control over the growing environment.
Pineapple Haze Seeds Germination Guide
Moisten a paper towel with purified water.
Place the wet paper towel on a shallow plate or saucer.
Gently place each Pineapple Haze Feminized seed on the paper towel, one inch apart from each other.
Moisten a second paper towel and carefully cover the seeds with it.
Drain excess water from the plate and place it in a warm, dark spot for germination.
Monitor the progress daily and prepare for planting when taproots appear.
How to Cultivate Pineapple Haze
Cultivating Pineapple Haze feminized seeds is beginner-friendly, making it perfect for new growers. These plants are durable and exhibit innate pest resistance. However, their dense colas require careful monitoring to prevent mold growth. With proper care and attention, Pineapple Haze plants can thrive in both indoor and outdoor environments. Follow these general cannabis growing tips:
Regularly trim dead and damaged foliage to keep the plants healthy.
Maintain a temperature range of 72–78°F for optimal growth.
Ensure pH-neutral surroundings during germination and a soil pH of 5.5–6.7 during the growing phase.
Keep relative humidity at 55–60% to prevent fungal developments.
Use high-quality nutrients in moderation to avoid nutrient blockage.
Water the plants when the soil becomes dry, avoiding overwatering.
Harvest Pineapple Haze plants around the 12th flowering week.
Pineapple Haze Growing Difficulty
Whether you're an experienced grower or just starting out, Pineapple Haze seeds are a great choice for a successful cultivation journey. Cultivating this strain is relatively straightforward, making it an excellent choice for beginners. These plants thrive in warm climates and can reach heights of up to 98 inches. For indoor growers, topping methods can help manage height while maximizing yields. Proper trimming and attention to temperature, pH levels, humidity, nutrients, and watering are crucial for successful growth.
Flowering Time of Pineapple Haze
Pineapple Haze feminized marijuana seeds have a flowering time of approximately 10–12 weeks. To achieve maximum yield, it is recommended to switch to the flowering phase after a vegetative period of 4–5 weeks. Indoor growers can expect a harvest around this timeframe, while outdoor growers should plan for an October harvest date.
Average Height of Pineapple Haze
Pineapple Haze cannabis plants can grow up to 98 inches tall, making them better suited for outdoor environments or larger indoor spaces. If growing indoors, various topping methods can be used to keep the plants shorter while still achieving high yields. It's important to manage the height of Pineapple Haze plants to ensure they fit within your growing space.
Pineapple Haze Crop Yield
The yield of your Pineapple Haze crop depends on various factors, including the growing environment and techniques used. Outdoor growers can expect a yield of around 8 oz per plant, while indoor growers can achieve up to 7–17 oz per square meter. Greenhouse growers can potentially yield up to 17 oz per square meter by utilizing sunlight and a controlled environment.
Quality of Pineapple Haze Buds
Pineapple Haze buds are visually stunning, with an array of light greens, orange pistils, and a coating of sticky trichomes. These dense colas are known for their potent effects and delicious flavors. The hard, resinous buds of Pineapple Haze carry a strong top-shelf aroma, making them a delight for the senses.
Dominant Terpenes in Pineapple Haze
Pineapple Haze marijuana contains a variety of terpenes that contribute to its delectable aroma and taste. Terpenes such as alpha-bisabolol, limonene, beta-caryophyllene, terpinolene, myrcene, alpha-pinene, and linalool create a perfect concoction of fruity and spicy scents reminiscent of pineapple, lemon, wood, and lavender.
Smell and Taste of Pineapple Haze
When smoked, Pineapple Haze marijuana emits a burnt-wood scent with strong lemon tones. The flavors are a delightful combination of fruity sweetness with fresh hints of lemon and wood. The smoke may cause a slight cough due to the spicy undertone, but the overall aroma and taste are sure to leave you longing for more.
The Effects of Pineapple Haze
Pineapple Haze buds offer incredible effects that start with an initial surge of energy, happiness, and euphoria. The moderate THC levels provide a balanced high, inducing a gentle wave of calmness while maintaining focus and creativity. Be prepared for some powerful munchies along the way. Take caution not to overindulge, as excessive consumption may lead to sleepiness.
Medical Uses for Pineapple Haze
Pineapple Haze marijuana offers various benefits for medical cannabis consumers. The stress-relieving effects can assist with conditions such as anxiety and depression, while the focus-enhancing properties can aid those with attention disorders. Pineapple Haze also provides relaxation and pain relief, making it suitable for managing chronic pain and muscle spasms.
Buy Pineapple Haze Cannabis Seeds Now in the USA
If you're looking to buy Pineapple Haze feminized cannabis seeds online in the USA, Indopedia Seed Bank is your go-to destination. With our wide selection of high-quality seeds, fast shipping, and discreet packaging, we ensure a seamless shopping experience. Order now and start growing your own Pineapple Haze plants today!
Customer Reviews
All seeds popped, no duds. The strain is a beauty and yield was above average. Solid genetics!
Five stars! The strain was exactly as described - potent and aromatic. The flowering time was right on the money. Couldn't be happier with this purchase.
I'm blown away by these seeds. They germinated quickly, grew vigorously, and the harvest was mind-blowing. A must-have for any cannabis enthusiast.
Strain Data Table
| Attribute | Data |
| --- | --- |
| CBD Content | 0.6 percent |
| Climate Zones | Continental, Mediterranean, Sunny, Temperate |
| Difficulty | Intermediate |
| Dominant Terpenes | Limonene |
| Effects | Calming, Creative, Energetic, Euphoric, Focused, Happy, Uplifted |
| Flavors | Citrus, Earthy, Flowery, Pine, Pineapple, Sweet, Tropical |
| Flowering Time | 10–12 weeks |
| Flowering Type | Photoperiod |
| Genetics | Pineapple x Haze Sativa |
| Grows Best | Greenhouse, Indoor, Outdoor |
| Harvest Month | October |
| Indica / Sativa | Mostly Sativa |
| Indoor Plant Height | 23–39 inches |
| Indoor Yield | 21 oz/m2 |
| Moods | Focus, Recharged, Relaxed, Uplift |
| Outdoor Plant Height | 23–39 inches |
| Outdoor Yield | 21–25 oz/plant |
| Seed Sex | Feminized |
| Symptoms | Anxiety, Arthritis, Depression, Fatigue, Migranes, Muscle Spasms, Stress |
| THC Content | 16 percent |