Panama Feminized Cannabis Seeds
Obtain the first-rate Panama Feminized Cannabis Seeds for sale online in the USA. These high-grade marijuana seeds are ready for instant dispatch to all states within the country.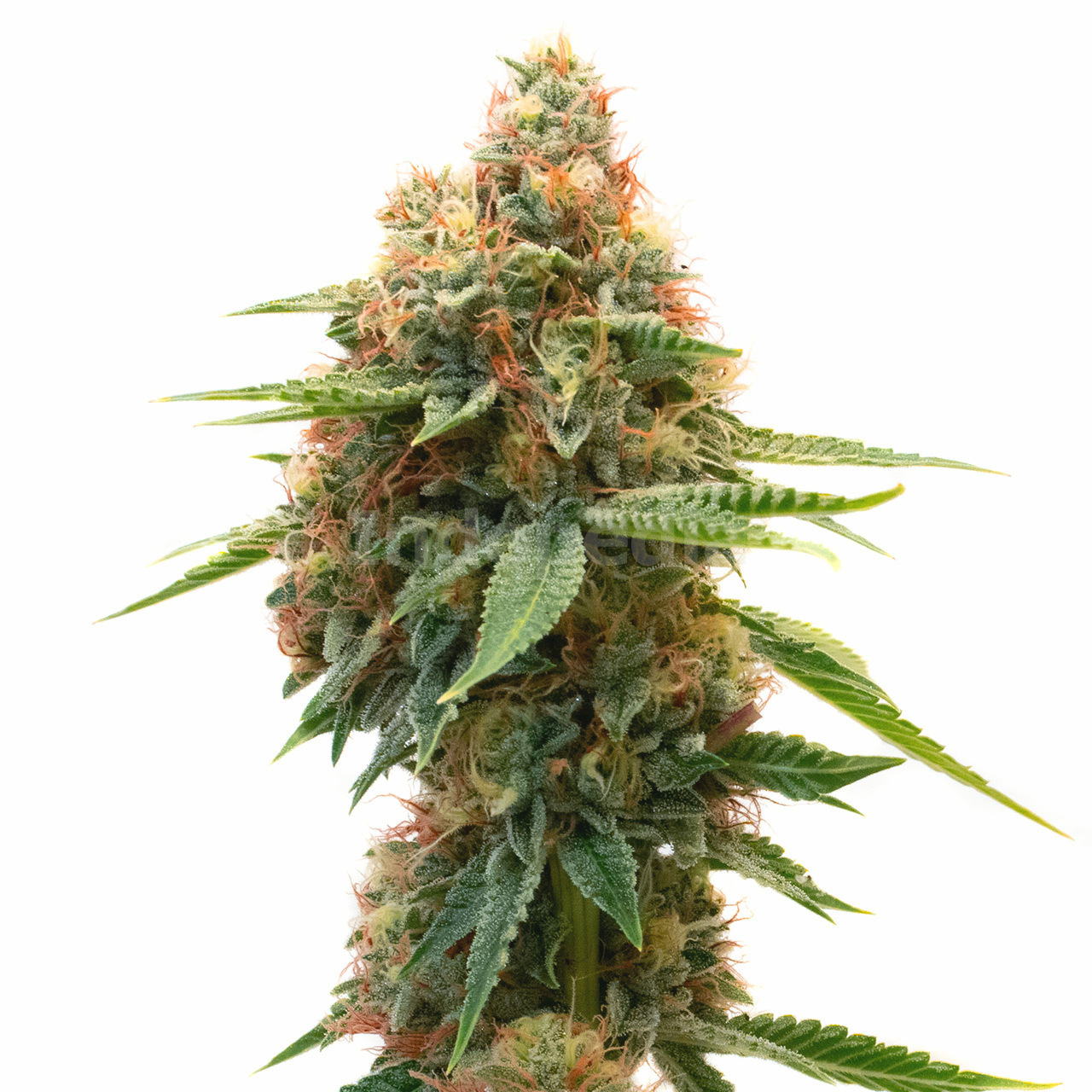 Price Per Seed:
$
9.58
Introduction to Panama Feminized Cannabis Seeds
Looking to buy high-quality Panama feminized cannabis seeds online in the USA? Look no further! Indopedia Seed Bank offers Panama feminized seeds for sale, providing you with an easy and convenient way to grow this electrifying sativa hybrid. With its mouth-watering flavors, heavenly fragrance, and energizing effects, Panama is a truly special addition to any cannabis garden.
Fast US-Based Shipping
When you purchase Panama feminized seeds from Indopedia Seed Bank, you can expect fast shipping straight to your doorstep. We offer discreet packaging for your privacy and ensure that your order arrives safely. Plus, we provide free shipping on orders over $99, making it even more affordable to get your hands on these incredible seeds. Forget waiting weeks for international shipping – with our domestic delivery, you'll have your seeds in no time.
Key Characteristics of Panama
Pure sativa hybrid
Mouth-watering flavors
Heavenly fragrance
Energizing effects
Silver trichome coat on buds
Clusters of thick trichomes
Reddish-pink pistils
Genetics and Origins of Panama
Panama cannabis seeds have a rich heritage, originating from two popular landrace strains – Colombian and Panamanian. These strains were carefully bred together to create the Panama hybrid with its unique characteristics. The Colombian strain brings uplifting effects and a lemony taste, while the Panamanian strain offers mental stimulation and a plum flavor. The result is a cultivar that pleases the senses and provides an unforgettable experience.
Feminized Seed Advantages
Feminized seeds are the perfect choice for both novice and experienced growers. With a 99% chance of producing female plants, you can focus on maximizing your yield without worrying about removing male crops. This means more flowers and bigger harvests. Panama feminized seeds are also known for their resilience, making them suitable for growers of all skill levels.
Benefits of Photoperiod Seeds
Panama feminized cannabis seeds are photoperiod seeds, meaning they require a specific light cycle to transition from the vegetative stage to the flowering stage. This makes them ideal for both indoor and outdoor growers who want to control the growth and timing of their plants. By adjusting the light schedule, you can mimic the natural evolution of seasons, ensuring optimal growth and maximizing yields.
Panama Seeds Germination Guide
Soak Panama feminized seeds in purified water.
Place moist paper towels over the seeds.
Cover with a plate to block out light.
Leave in a cool, dark cupboard for five days.
Monitor progress daily and ensure paper towels remain moist.
Once taproots develop, transfer seeds to your chosen growing medium.
How to Cultivate Panama
Growing Panama feminized marijuana seeds is a rewarding process that anyone can master. These plants have rugged genetics that make them resistant to common pests and diseases. Whether you choose to grow indoors or outdoors, Panama will thrive in most soil-based growing mediums. Consider using fabric pots for better root ventilation and avoid transplanting to prevent root damage.
Panama Growing Difficulty
Panama feminized seeds are forgiving and relatively easy to grow, making them suitable for beginners. With their resistance to pests and diseases, you can focus on providing optimal growing conditions and watching your plants flourish. However, proper care and maintenance are still essential for the best results.
Flowering Time of Panama
The flowering period for Panama marijuana plants is approximately 9-12 weeks. Indoor growers should transition to a 12/12 light cycle once the plants are ready to flower. Outdoor growers can expect to harvest their crops in October. By following the recommended light schedules, you can ensure that your plants develop beautiful buds with maximum potency.
Average Height of Panama
Panama cannabis plants can reach over six feet tall when fully grown. They have a tendency to stretch towards the sun, so it's important to manage their height if growing indoors. Techniques such as topping and low-stress training can help control their size and promote lateral growth. Outdoor growers should consider the available space and ensure proper ventilation for healthy plant development.
Panama Crop Yield
Indoor growers can expect impressive yields of around 14-18 oz/m² when cultivating Panama feminized seeds. Outdoor crops also produce generous harvests, averaging 11-14 oz/plant. To maximize yield potential, ensure your growing medium has proper aeration, provide adequate nutrients, and maintain optimal environmental conditions throughout the growth cycle.
Quality of Panama Buds
Panama buds are a sight to behold. Covered in a silver trichome coat that sparkles in the light, these resinous nugs are a cannabis connoisseur's dream. The clusters of thick trichomes complement the reddish-pink pistils, creating a visually stunning display. Experience the premium quality of these sativa buds with Panama feminized seeds.
Dominant Terpenes in Panama
Terpenes are aromatic compounds found in cannabis that contribute to its unique fragrance and effects. Panama buds contain a variety of terpenes, with the most dominant one being linalool. Linalool is known for its floral scent and is also found in lavender and birch bark. These terpenes add to the overall sensory experience of smoking or consuming Panama cannabis.
Smell and Taste of Panama
Prepare to be captivated by the irresistible smell of Panama buds. Crack open a jar, and the air fills with a sweet vanilla and lemon aroma, accompanied by hints of incense. When ignited, the smoke has a peppery tang and brings forth a herbal flavor with subtle traces of succulent fruit. The flavorful experience is further enhanced by the lingering hash-like aftertaste.
The Effects of Panama
Panama marijuana delivers an immediate energizing wave that will leave you feeling fantastic. With its powerful cerebral buzz, it propels your mind into euphoria while invigorating your senses. You'll experience a pleasurable jolt of energy that leaves your body feeling refreshed. The effects promote mental clarity, focus, and heightened creativity, making it an ideal strain for starting the day or engaging in artistic pursuits.
Medical Uses for Panama
In addition to its recreational benefits, Panama has potential therapeutic uses as well. Its uplifting effects can help manage anxiety and depression by reducing stress levels and promoting a positive mindset. The presence of myrcene adds to its calming capabilities, making it suitable for those seeking relief from stress-related symptoms. Furthermore, Panama's energizing properties can combat fatigue and increase energy levels, offering relief to those suffering from chronic fatigue or low motivation. Additionally, its anti-inflammatory properties may provide relief from pain and physical discomfort.
Buy Panama Cannabis Seeds Now in the USA
Indopedia Seed Bank is your trusted source for high-quality Panama feminized cannabis seeds. We offer fast shipping throughout the USA, discreet packaging, and a wide selection of other premium cannabis strains. Don't miss out on this incredible sativa hybrid – order your Panama feminized seeds today and experience the electrifying flavors, heavenly fragrance, and energizing effects for yourself.
Customer Reviews
Loved the strain, the seeds were reliable, and the yield was above my expectations. I'll be a return customer.
I've been growing for years and this is by far my favorite strain now. Resilient plants, great yields, and an uplifting, cerebral high. Well done!
These seeds are fire! Got a bunch of healthy plants with super dense buds. Highly recommended!
Strain Data Table
| Attribute | Data |
| --- | --- |
| CBD Content | 0.3 percent |
| Climate Zones | Continental, Mediterranean, Sunny, Temperate |
| Difficulty | Intermediate |
| Dominant Terpenes | Limonene |
| Effects | Creative, Energetic, Euphoric, Happy, Uplifted |
| Flavors | Lemon, Spicy, Sweet, Vanilla |
| Flowering Time | 10–12 weeks |
| Flowering Type | Photoperiod |
| Genetics | Panama 74 x Green Panama x Colombian Punto Rojo |
| Grows Best | Greenhouse, Indoor, Outdoor |
| Harvest Month | October |
| Indica / Sativa | Mostly Sativa |
| Indoor Plant Height | 28 inches |
| Indoor Yield | 12–14 oz/m2 |
| Moods | Recharged, Uplift |
| Outdoor Plant Height | 28 inches |
| Outdoor Yield | 18 oz/plant |
| Seed Sex | Feminized |
| Symptoms | Anxiety, Arthritis, Depression, Fatigue, Migranes, Muscle Spasms, Stress |
| THC Content | 18 percent |