Original Lemon Pie Feminized Cannabis Seeds
Order the premium Original Lemon Pie Feminized Cannabis Seeds online in the USA. These top-tier cannabis seeds are readily available for fast delivery to every area across the USA.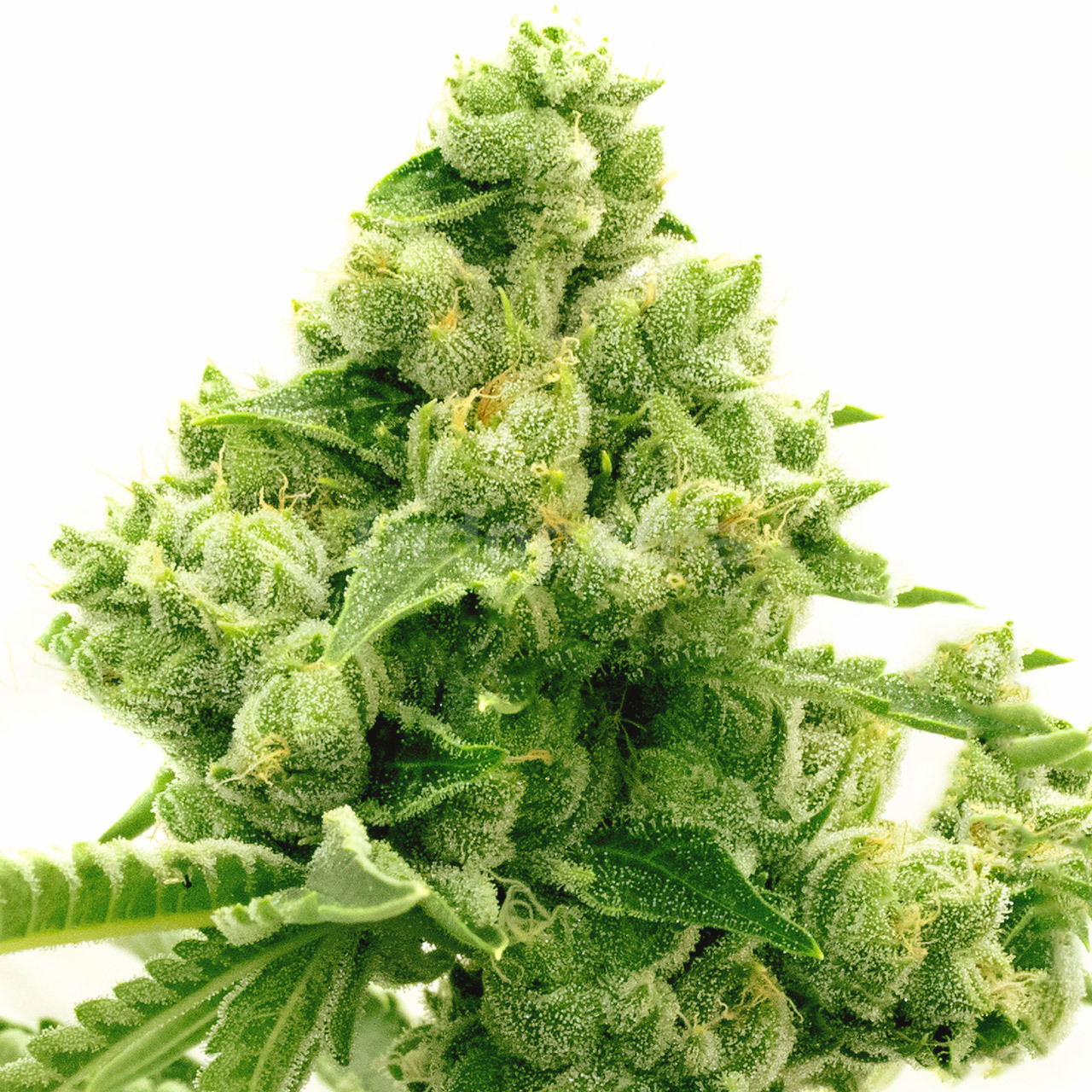 Price Per Seed:
$
9.58
Introduction to Original Lemon Pie Feminized Cannabis Seeds
Looking to buy high-quality Original Lemon Pie feminized cannabis seeds online in the USA? Look no further than Indopedia Seed Bank, your trusted source for top-notch cannabis genetics. With fast and discreet shipping to all fifty states, we ensure that your purchase arrives safely and promptly. Explore the benefits of our Original Lemon Pie feminized seeds and order yours today!
Fast US-Based Shipping
When you buy Original Lemon Pie feminized cannabis seeds from Indopedia Seed Bank, you can expect fast and reliable shipping within the United States. We understand the importance of timely delivery, so we strive to get your seeds to you as quickly as possible. With discreet packaging, your privacy is protected throughout the entire process. Plus, enjoy free shipping on orders over $99. Order now and experience the convenience of domestic shipping.
Key Characteristics of Original Lemon Pie
Sativa-dominant strain with a unique sweet and sour flavor profile
Moderate to high THC levels (18-22%) and negligible CBD levels (< 2%)
Energetic effects that promote focus, creativity, and productivity
Potent medicinal properties for relieving stress, anxiety, and depression
Compact plants with heavy yields of trichome-laden buds
Genetics and Origins of Original Lemon Pie
Original Lemon Pie feminized cannabis seeds are a result of a collaboration between legendary strains Skunk #1 and Amnesia Haze with a secret hybrid. These genetics create a sativa-dominant cultivar that offers an electrifying experience. The third parent remains undisclosed but contributes to the strain's distinct flavor profile.
Feminized Seed Advantages
Feminized seeds, such as Original Lemon Pie feminized seeds, guarantee a crop of all female plants. This eliminates the need for sexing and removing male plants, saving you time and effort. Female plants produce the trichome-rich buds that cannabis enthusiasts desire, ensuring a bountiful harvest. With a 99% success rate in feminization, you can confidently grow your own high-quality cannabis at home.
Benefits of Photoperiod Seeds
Photoperiod seeds, like Original Lemon Pie feminized seeds, offer versatility to both indoor and outdoor growers. These seeds require a specific light cycle to transition from the vegetative stage to flowering. Indoor growers can control the light cycle to optimize growth and harvest times. Outdoor growers can take advantage of seasonal changes to trigger flowering naturally. Choose photoperiod seeds for greater control over your cultivation process.
Original Lemon Pie Seeds Germination Guide
Gather all required materials: dinner plates, paper towels, tweezers, bottled or purified water, and your Original Lemon Pie feminized seeds.
Soak one paper towel with purified water and place it on a plate.
Using tweezers, carefully place the seeds on the damp paper towel, spacing them at least an inch apart.
Cover the seeds with another wet paper towel.
Place another plate upside down to create a dark environment for germination.
Check regularly to ensure the paper towels stay moist.
Once a taproot appears, transfer the germinated seed to your desired growing medium using tweezers.
How to Cultivate Original Lemon Pie
Growing Original Lemon Pie feminized seeds is a breeze, even for beginners. These plants are resilient and tolerant of common mistakes. Here are some general tips to ensure successful cultivation:
Maintain optimal temperature and humidity levels (71-79°F, 40-50% humidity).
Provide ample light during the vegetative stage and adjust the light cycle for flowering.
Use nutrient-rich soil or consider hydroponic setups for enhanced yields.
Perform minor pruning and monitor pH levels for optimal growth.
Water your plants regularly but avoid overwatering.
Original Lemon Pie Growing Difficulty
Original Lemon Pie feminized seeds are known for their ease of cultivation, making them suitable for growers of all experience levels. These plants are resistant to disease, mold, and insects, making them forgiving to novice errors. Whether you choose to grow indoors or outdoors, you can expect a successful harvest with minimal effort.
Flowering Time of Original Lemon Pie
Indoor growers can expect Original Lemon Pie feminized cannabis seeds to flower within 9-10 weeks. Outdoor plants typically mature around mid-October or before the first frost. Transitioning from the vegetative stage to flowering requires adjusting the light cycle or taking advantage of natural seasonal changes. Be sure to plan your cultivation timeline accordingly.
Average Height of Original Lemon Pie
Original Lemon Pie cannabis plants tend to be compact in size, reaching heights of less than four feet indoors. This makes them ideal for indoor cultivation where space may be limited. However, their branches remain strong enough to support heavy buds. Consider implementing height management techniques if growing in smaller spaces.
Original Lemon Pie Crop Yield
With proper care and cultivation techniques, Original Lemon Pie marijuana plants can produce generous yields. Indoors, expect to harvest between 17.5-21 ounces per square meter of canopy. Outdoors, in optimal conditions, you can yield up to 28 ounces per plant. To maximize your yield, ensure your plants receive adequate light, nutrients, and water throughout their growth cycle.
Quality of Original Lemon Pie Buds
The buds produced by Original Lemon Pie weed plants are a sight to behold. They are dense, trichome-laden, and visually stunning. The vibrant orange pistils beautifully contrast against the deep green buds, creating an eye-catching display. But it's not just about looks – these buds pack a punch with their intense citrusy flavor and aroma.
Dominant Terpenes in Original Lemon Pie
Terpenes are aromatic compounds found in cannabis that contribute to its distinctive flavors and effects. Original Lemon Pie is rich in terpenes such as limonene, pinene, caryophyllene, and myrcene. These terpenes give this strain its citrusy aroma and may also contribute to its uplifting and energizing effects.
Smell and Taste of Original Lemon Pie
The smell and taste of Original Lemon Pie marijuana buds are truly extraordinary. They exude an intensely lemony citrus aroma that is incredibly inviting. As you take your first puff, the flavors burst into life, ranging from sweet and tangy to spicy and more. Prepare to be delighted by the mouthwatering taste of lemon pie with every inhale.
The Effects of Original Lemon Pie
Original Lemon Pie feminized seeds produce a sativa-dominant strain that delivers stimulating effects to enhance focus, creativity, and productivity. The initial head rush brings euphoria and an energy boost that makes it perfect for taking on challenging tasks or socializing with friends. With moderate to high THC levels (18-22%), be mindful of your dosage to avoid potential side effects.
Medical Uses for Original Lemon Pie
In addition to its recreational benefits, Original Lemon Pie cannabis offers medicinal properties that may help alleviate various conditions. Users have reported finding relief from stress, anxiety, depression, and PTSD with this strain. The uplifting effects can promote a positive mood and combat negative thoughts. Some also find it useful for managing symptoms of migraines, eating disorders, and chronic pain.
Buy Original Lemon Pie Cannabis Seeds Now in the USA
Indopedia Seed Bank is your go-to source for purchasing Original Lemon Pie feminized cannabis seeds online in the USA. With our premium selection of high-quality strains and fast shipping, you can start growing your own stellar marijuana crop in no time. Don't miss out on the opportunity to experience the delightful flavors and potent effects of Original Lemon Pie. Order now and embark on your cannabis cultivation journey today!
Customer Reviews
Shipped fast and discreetly. Seeds are top quality. Can't wait to see the full harvest. Kudos to the supplier.
These seeds are worth every penny. I got high yields of quality buds. Highly recommended for anyone looking for quality cannabis seeds.
OMG, these genetics are insane! Massive yields and the potency is off the charts. Definitely my new favorite strain.
Strain Data Table
| Attribute | Data |
| --- | --- |
| CBD Content | 0.6 percent |
| Climate Zones | Continental, Mediterranean, Sunny, Temperate |
| Difficulty | Beginner |
| Dominant Terpenes | Limonene |
| Effects | Energetic, Euphoric, Talkative |
| Flavors | Diesel, Lemon, Nutty, Spicy, Sweet |
| Flowering Time | 8–10 weeks |
| Flowering Type | Photoperiod |
| Genetics | Amnesia Haze x Skunk #1 x Unknown |
| Grows Best | Greenhouse, Indoor, Outdoor |
| Harvest Month | October |
| Indica / Sativa | Mostly Sativa |
| Indoor Plant Height | 11–15 inches |
| Indoor Yield | 18 oz/m2 |
| Moods | Recharged, Relaxed |
| Outdoor Plant Height | 11–15 inches |
| Outdoor Yield | 21 oz/plant |
| Seed Sex | Feminized |
| Symptoms | Anxiety, Depression, Muscle Spasms, Stress |
| THC Content | 17 percent |