Oregon Underdawg Feminized Cannabis Seeds
Secure the unparalleled Oregon Underdawg Feminized Cannabis Seeds for sale online in the USA. These select marijuana seeds are in stock and dispatched speedily to all territories nationwide.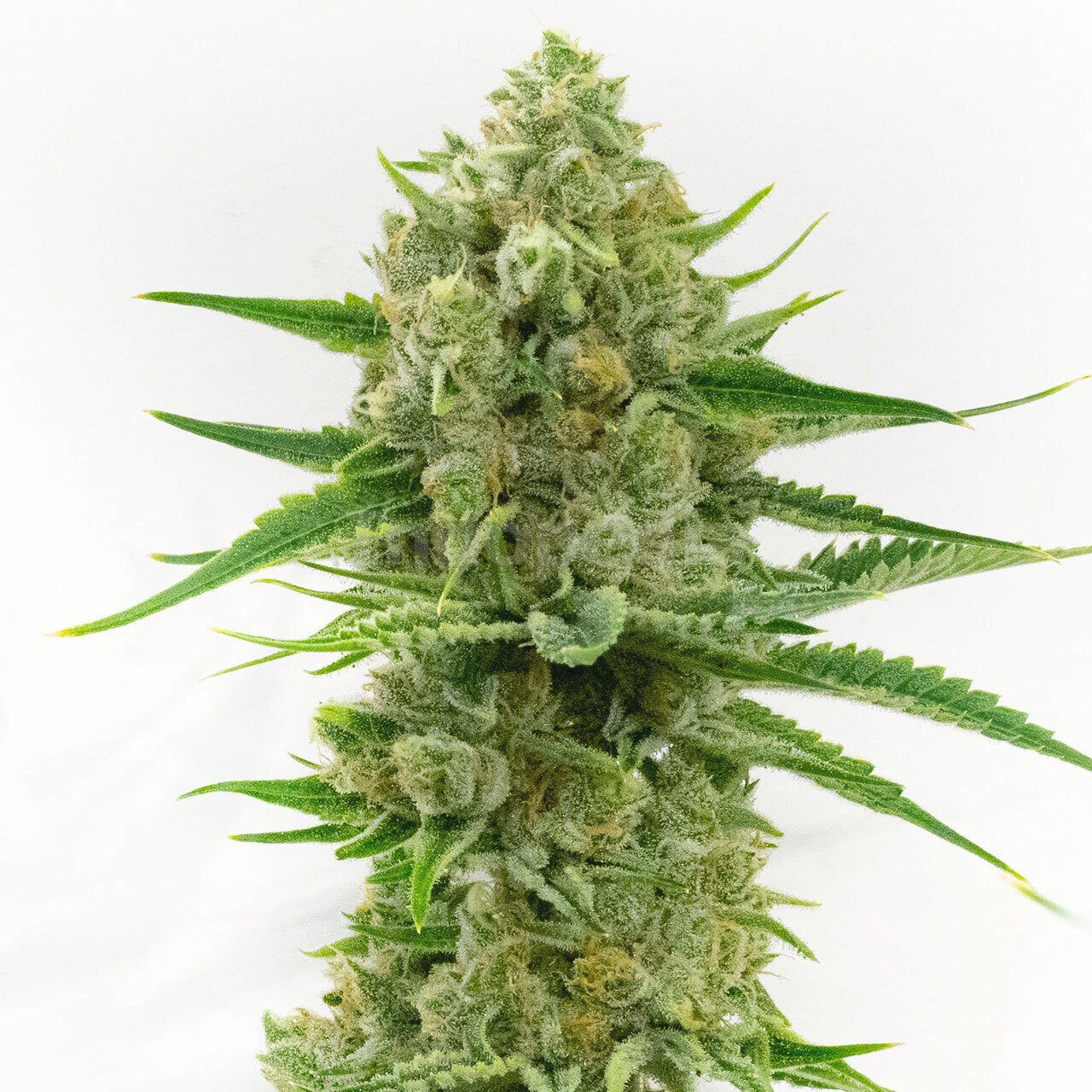 Price Per Seed:
$
9.58
Introduction to Oregon Underdawg Feminized Cannabis Seeds
Looking to buy high-quality marijuana seeds online in the USA? Look no further than our collection of Oregon Underdawg feminized cannabis seeds. With their impressive lineage and potent effects, these seeds are a must-have for both medicinal users and recreational enthusiasts. Whether you're a connoisseur or a first-time grower, Oregon Underdawg is sure to impress with its balanced effects and exceptional qualities.
Fast US-Based Shipping
When you purchase Oregon Underdawg feminized cannabis seeds from us, you can expect fast and reliable shipping to all fifty states. We understand the importance of discreet packaging, so your order will arrive safely and securely. Plus, we offer free shipping on orders over $99, making it even easier to get your hands on these top-of-the-line seeds.
Key Characteristics of Oregon Underdawg
Indica-dominant strain
Well-balanced effects
High THC levels (22–25%)
Alluring appearance
Compact stature
Glistening crystals on buds
Highly resinous and trichome-laden nugs
Unique scent and taste profile
Genetics and Origins of Oregon Underdawg
Oregon Underdawg feminized cannabis seeds are the result of crossing two stellar strains: Underdawg OG and Oregon Afghani. This impressive lineage contributes to the strain's unique characteristics and exceptional potency. The combination of these strains results in a plant that is resilient, high-yielding, and delivers a potent, well-balanced high.
Feminized Seed Advantages
If you're new to growing cannabis or simply prefer to focus on female plants, feminized seeds are the way to go. Feminized Oregon Underdawg cannabis seeds have a 99% chance of producing all-female plants, maximizing your yields and simplifying the cultivation process. With minimal effort, you can enjoy the benefits of these high-quality seeds and maximize your outcomes.
Benefits of Photoperiod Seeds
Photoperiod seeds, like Oregon Underdawg feminized seeds, are an excellent choice for both indoor and outdoor growers. With photoperiod seeds, you have control over the light cycle, allowing you to manipulate the plants' growth stages. This is particularly useful for indoor growers who want precise control over their plants' flowering period. Outdoor growers can also benefit from photoperiod seeds by timing their planting to coincide with the natural light cycle of the season.
Oregon Underdawg Seeds Germination Guide
Sanitize your workstation and tools.
Wet one paper towel and place it on a plate.
Using tweezers, place the Oregon Underdawg feminized seeds onto the towel, leaving space between them.
Moisten the second sheet of paper towel and cover the seeds.
Use an extra sheet to soak up any excess water.
Place the second plate on top to create a dark and warm environment.
Store in a cupboard, drawer, or closet.
Check daily and sprinkle water to prevent drying out.
Seeds should start sprouting in 3–5 days.
Transfer sprouted seeds to growing pots.
How to Cultivate Oregon Underdawg
Cultivating Oregon Underdawg feminized seeds is a rewarding experience that's sure to brighten your cannabis cultivation journey. These plants are relatively easy to grow, with a resilient nature that can withstand some mistakes. They thrive in any medium and location, making them suitable for both indoor and outdoor cultivation. However, they can be prone to bud rot and powdery mildew, so vigilance is key. Regular pruning and trimming can also help manage the dense foliage and improve air circulation.
Oregon Underdawg Growing Difficulty
Oregon Underdawg feminized cannabis seeds are moderately easy to grow, making them suitable for beginners and experienced growers alike. Their resilient genetics ensure that handling these seeds is a breeze. With proper care and attention, you can expect a successful harvest and maximized yields.
Flowering Time of Oregon Underdawg
After approximately nine weeks of flowering, Oregon Underdawg feminized seeds reward you with a respectable yield. Indoor growers can expect a harvest of 12-14 oz./m², while outdoor growers can achieve 14-18 oz. per plant. Harvest time for outdoor grows is typically in October in northern regions.
Average Height of Oregon Underdawg
Feminized Oregon Underdawg seeds develop into plants that are approximately 3 feet tall. Their compact stature makes them suitable for a variety of growing spaces, including indoor tents and small outdoor gardens. If height management is a concern, techniques such as the Screen of Green (ScrOG) training can help control growth and maximize yields.
Oregon Underdawg Crop Yield
The resilient genetics of Oregon Underdawg marijuana plants ensure high yields for growers. Indoor cultivators can expect a harvest of 12-14 oz./m², while outdoor growers can achieve an impressive yield of 14-18 oz. per plant. To increase your crop yield, ensure proper lighting, ventilation, and nutrient management throughout the growing process.
Quality of Oregon Underdawg Buds
Plants grown from Oregon Underdawg feminized cannabis seeds produce buds that are not only visually appealing but also highly resinous and trichome-laden. The nugs dazzle onlookers with their healthy, compact stature and numerous glistening crystals. The buds have a classic variety of scents and tastes uniquely woven together to create the ultimate consumer experience.
Dominant Terpenes in Oregon Underdawg
Oregon Underdawg feminized seeds produce cannabis with a rich terpene profile. The dominant terpenes in this strain contribute to its unique scent and taste profile. Terpenes such as pinene, myrcene, and caryophyllene combine to create a saccharine woody feel with intense incense notes and a reliable kush fragrance heightened by occasional herbal undertones.
Smell and Taste of Oregon Underdawg
The scent and taste of Oregon Underdawg weed are truly captivating. With its rich terpene profile, this strain offers a range of flavors that excite the palate. Enjoy the saccharine woody feel blended with intense incense and pungent kush notes. These luscious aromas appease your senses and get you fired up for each puff.
The Effects of Oregon Underdawg
The effects of Oregon Underdawg marijuana are why its fans keep rooting for it. This strain delivers a rush of energy that keeps you centered and highly productive while maintaining a pleasant euphoric ambiance. It enhances concentration, uplifts mood, and encourages wholesome thoughts and interactions. As the impact dies down, every inch of you unwinds, and you gladly succumb to its final lethargic blow.
Medical Uses for Oregon Underdawg
Oregon Underdawg cannabis buds are highly sought after by medicinal consumers for their potential therapeutic benefits. The strain's uplifting and relaxing effects may help alleviate symptoms of depression, PTSD, chronic stress, anxiety, bipolar disorder, migraines, fibromyalgia, spasms, arthritis, and menstrual cramps. It may also assist with demotivation, exhaustion, ADD, nausea, vomiting, eating disorders, and sleep irregularities like insomnia.
Buy Oregon Underdawg Cannabis Seeds Now in the USA
Ready to purchase Oregon Underdawg feminized marijuana seeds? Get your hands on these top-of-the-line seeds from our American seed bank today. With fast shipping to all states and a wide range of payment options, buying cannabis seeds online has never been easier. Don't miss out on the opportunity to grow your own high-quality Oregon Underdawg buds. Order now and experience the exceptional qualities of this strain for yourself.
Customer Reviews
I was so impressed with the quality and yield of these seeds! Definitely worth the price.
Brilliant strain! The buds got so trichome-rich and the terpenes are absolutely mind-blowing.
These seeds are the bomb-diggity! They exceeded all my expectations. The plants are strong, the buds are frosty, and the high is next-level. Absolutely stoked!
Strain Data Table
| Attribute | Data |
| --- | --- |
| CBD Content | 0.7 percent |
| Climate Zones | Continental, Mediterranean, Sunny, Temperate |
| Difficulty | Intermediate |
| Dominant Terpenes | Humulene |
| Effects | Energetic, Euphoric, Focused, Relaxed, Uplifted |
| Flavors | Earthy, Herbal, Sweet |
| Flowering Time | 8–10 weeks |
| Flowering Type | Photoperiod |
| Genetics | Oregon Afghani x OG Kush x Sour Diesel |
| Grows Best | Greenhouse, Indoor, Outdoor |
| Harvest Month | October |
| Indica / Sativa | Mostly Indica |
| Indoor Plant Height | 14 inches |
| Indoor Yield | 14–16 oz/m2 |
| Moods | Focus, Recharged, Relaxed, Uplift |
| Outdoor Plant Height | 14 inches |
| Outdoor Yield | 18 oz/plant |
| Seed Sex | Feminized |
| Symptoms | Anxiety, Arthritis, Depression, Migranes, Muscle Spasms, Stress |
| THC Content | 23 percent |