Oregon Peach Feminized Cannabis Seeds
Invest in the high-quality Oregon Peach Feminized Cannabis Seeds online in the USA. These first-rate cannabis seeds are ready for rapid delivery to all regions across the country.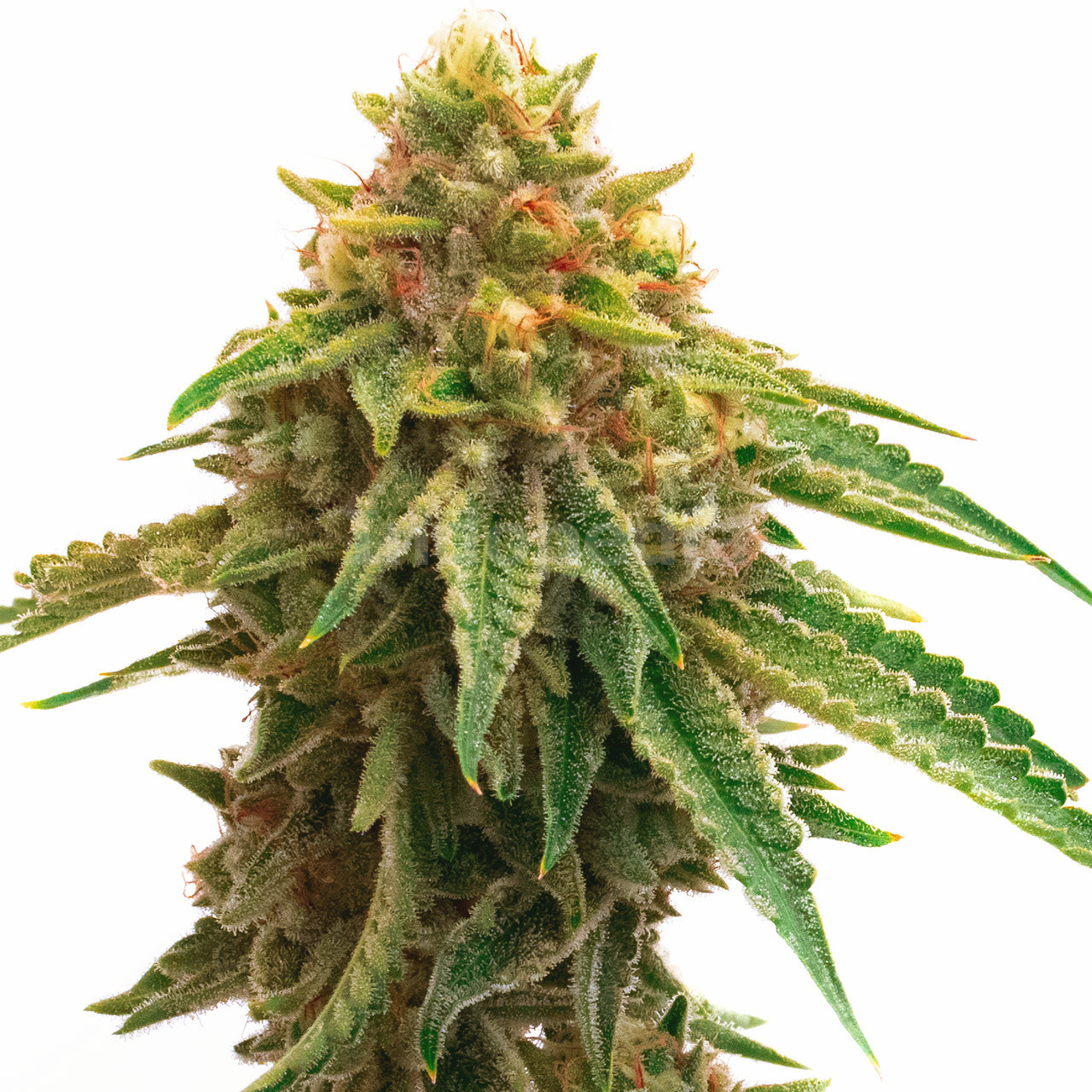 Price Per Seed:
$
9.58
Introduction to Oregon Peach Feminized Cannabis Seeds
Looking to buy premium marijuana seeds online in the USA? Look no further than our selection of Oregon Peach feminized cannabis seeds. With swift, stealthy shipping available to all fifty states, you can order with confidence knowing that your package will arrive quickly and securely. Whether you're a seasoned grower or just starting out, our feminized Oregon Peach seeds are perfect for you. With their impressive genetics, easy cultivation process, and deliciously potent buds, these feminized seeds are a must-have for any cannabis enthusiast.
Fast US-Based Shipping
When you order Oregon Peach feminized cannabis seeds from our American seed bank, you can expect fast shipping to all fifty states. We understand the importance of discreet packaging, so your order will arrive securely and without any indication of its contents. Plus, we offer free shipping on orders over $99, making it even more convenient to get your hands on these premium seeds.
Key Characteristics of Oregon Peach
Indica dominant hybrid
Easy-to-grow, resilient plants
THC content of 16-20%
Balanced, stoney effects
Intense peach and fruity qualities
High in the terpene Limonene
Genetics and Origins of Oregon Peach
The origins of feminized Oregon Peach cannabis seeds are a mystery. Some believe it is the offspring of Oregon Afghani and an undisclosed cultivar. The strain exhibits effects similar to OG Kush, while its structure suggests Afghani genetics. These seeds have been specially bred to produce only female plants, ensuring that you'll have bud producers without the hassle of males.
Feminized Seed Advantages
When you choose feminized Oregon Peach marijuana seeds, you eliminate the need to identify and remove male plants. This makes the growing process hassle-free and ensures that all your efforts go into cultivating female plants that produce the tasty buds you seek. Cultivating feminized seeds also offers a higher chance of achieving consistent results, making it ideal for both beginner and experienced growers.
Benefits of Photoperiod Seeds
If you're planning to grow Oregon Peach seeds indoors or outdoors, it's important to understand the difference between photoperiod and autoflowering seeds. Photoperiod seeds require specific light cycles to transition from the vegetative stage to flowering. This allows you to control the growth and timing of your plants, making them suitable for growers who want to maximize yields and adapt their crops to seasonal changes.
Oregon Peach Seeds Germination Guide
Dampen a paper towel and place it on a dinner plate.
Using tweezers, set your Oregon Peach feminized seeds on the damp paper towel, spacing them about an inch apart.
Moisten a second paper towel and place it over the seeds, ensuring they are not wet.
Cover the setup with another dinner plate and store it in a dark, dry place.
Check daily to ensure the towels remain moist but not soaking wet.
Within 1-5 days, your seeds should sprout taproots.
Transplant the seeds carefully to avoid damaging the fragile roots.
How to Cultivate Oregon Peach
Cultivating Oregon Peach feminized cannabis seeds is a rewarding experience, whether you choose to grow them indoors or outdoors. The plants are resilient and forgiving, making them perfect for beginners. However, there are a few key factors to consider:
Temperature: Maintain temperatures between 70 and 79°F.
Humidity level: Aim for about 40-50% during the flowering stage.
pH levels: For soil, aim for a pH of 6.0-7.0, and for hydroponic systems, aim for a pH of 5.5-6.5.
Provide adequate nutrients without overfeeding your plants.
Oregon Peach Growing Difficulty
Oregon Peach feminized cannabis seeds are categorized as beginner-friendly due to their resilience and ability to withstand common novice mistakes. Even if you're new to growing cannabis, you can expect successful results with these high-quality seeds.
Flowering Time of Oregon Peach
The flowering period of Oregon Peach is approximately 8-9 weeks. Indoor growers can expect a harvest in as little as 8 weeks from the start of flowering, while outdoor growers can anticipate a harvest in the second half of October. With proper care and environmental conditions, you can achieve impressive yields of 14-21 oz. per plant outdoors.
Average Height of Oregon Peach
Oregon Peach cannabis plants typically reach a height of around 3.5 feet, making them suitable for both indoor and outdoor cultivation. If space is a concern, techniques like low-stress training (LST) or the Screen of Green (SCROG) method can help manage height and maximize yields.
Oregon Peach Crop Yield
When grown indoors, Oregon Peach feminized seeds can produce yields of 14-19 oz./m2. Outdoor plants have the potential to yield even more, with harvests ranging from 14-21 oz. per plant. To increase your crop's yield, ensure they receive adequate nutrients and follow proper pruning and training techniques.
Quality of Oregon Peach Buds
Oregon Peach buds are visually stunning, with dark green, pepper-shaped nugs adorned with light green streaks and bright orange pistils. These beautiful buds are covered in milky white trichomes, giving them a frosty appearance. When properly dried and cured, they offer a delightful aroma and a flavorful smoke that's both intense and fruity.
Dominant Terpenes in Oregon Peach
Terpenes are organic compounds responsible for the aroma and flavor profiles of cannabis strains. The dominant terpene in Oregon Peach is Limonene, which gives it a citrusy scent with hints of lemon. This terpene is known for its uplifting and mood-enhancing effects.
Smell and Taste of Oregon Peach
Breaking apart an Oregon Peach bud releases a sweet yet musky peach fragrance with earthy undertones. When smoked or vaporized, it delivers a unique flavor profile that combines the sweetness of peach with a spicy kick. The aftertaste is sugary and lingers on the palate, making it a truly enjoyable experience for any cannabis connoisseur.
The Effects of Oregon Peach
Oregon Peach marijuana offers a balanced high that starts with a gentle mental stimulation before transitioning into full-body relaxation. The initial buzz is invigorating and mentally uplifting, enhancing focus and productivity. As the indica effects take over, you'll feel deeply relaxed without becoming couch-locked. It's the perfect strain for unwinding after a long day while maintaining clarity of mind.
Medical Uses for Oregon Peach
Medical marijuana patients have reported relief from various ailments when using Oregon Peach cannabis. Its calming and mood-enhancing effects can help alleviate symptoms of anxiety and depression. It may also provide relief from chronic pain and may aid in promoting a restful sleep for those with insomnia. As with any medical treatment, it's important to consult with a healthcare professional before using cannabis as medicine.
Buy Oregon Peach Cannabis Seeds Now in the USA
Ready to experience the delightful effects and flavors of Oregon Peach cannabis? Purchase your seeds today from our American seed bank and enjoy fast and discreet shipping to your doorstep. With their beginner-friendly cultivation and exceptional qualities, Oregon Peach seeds are a must-have for any cannabis enthusiast or medical marijuana patient. Order now and start your growing journey with these amazing seeds!
Customer Reviews
I'm thrilled with this purchase! The growth rate was astonishing, and the buds are packed with crystals.
Excellent seeds, great germination. The strain is easy to grow and the end product is top-tier.
These seeds are straight firecrackers! The buzz is potent, and the flavors are like a party in your mouth. Hats off to the breeders for creating such a masterpiece!
Strain Data Table
| Attribute | Data |
| --- | --- |
| CBD Content | 0.3 percent |
| Climate Zones | Continental, Mediterranean, Sunny, Temperate |
| Difficulty | Intermediate |
| Dominant Terpenes | Linalool |
| Effects | Energetic, Euphoric, Focused, Relaxed, Uplifted |
| Flavors | Fruity, Earthy, Peach, Spicy, Sweet |
| Flowering Time | 8–10 weeks |
| Flowering Type | Photoperiod |
| Genetics | Unknown |
| Grows Best | Greenhouse, Indoor, Outdoor |
| Harvest Month | October |
| Indica / Sativa | Mostly Indica |
| Indoor Plant Height | 9–15 inches |
| Indoor Yield | 11–12 oz/m2 |
| Moods | Focus, Recharged, Relaxed, Uplift |
| Outdoor Plant Height | 9–15 inches |
| Outdoor Yield | 12 oz/plant |
| Seed Sex | Feminized |
| Symptoms | Anxiety, Arthritis, Depression, Inflammation, Migranes, Stress |
| THC Content | 18 percent |