Orange Skunk Feminized Cannabis Seeds
Purchase the exclusive Orange Skunk Feminized Cannabis Seeds for sale online in the USA. These superior marijuana seeds are on hand and ship out promptly to all corners of the USA.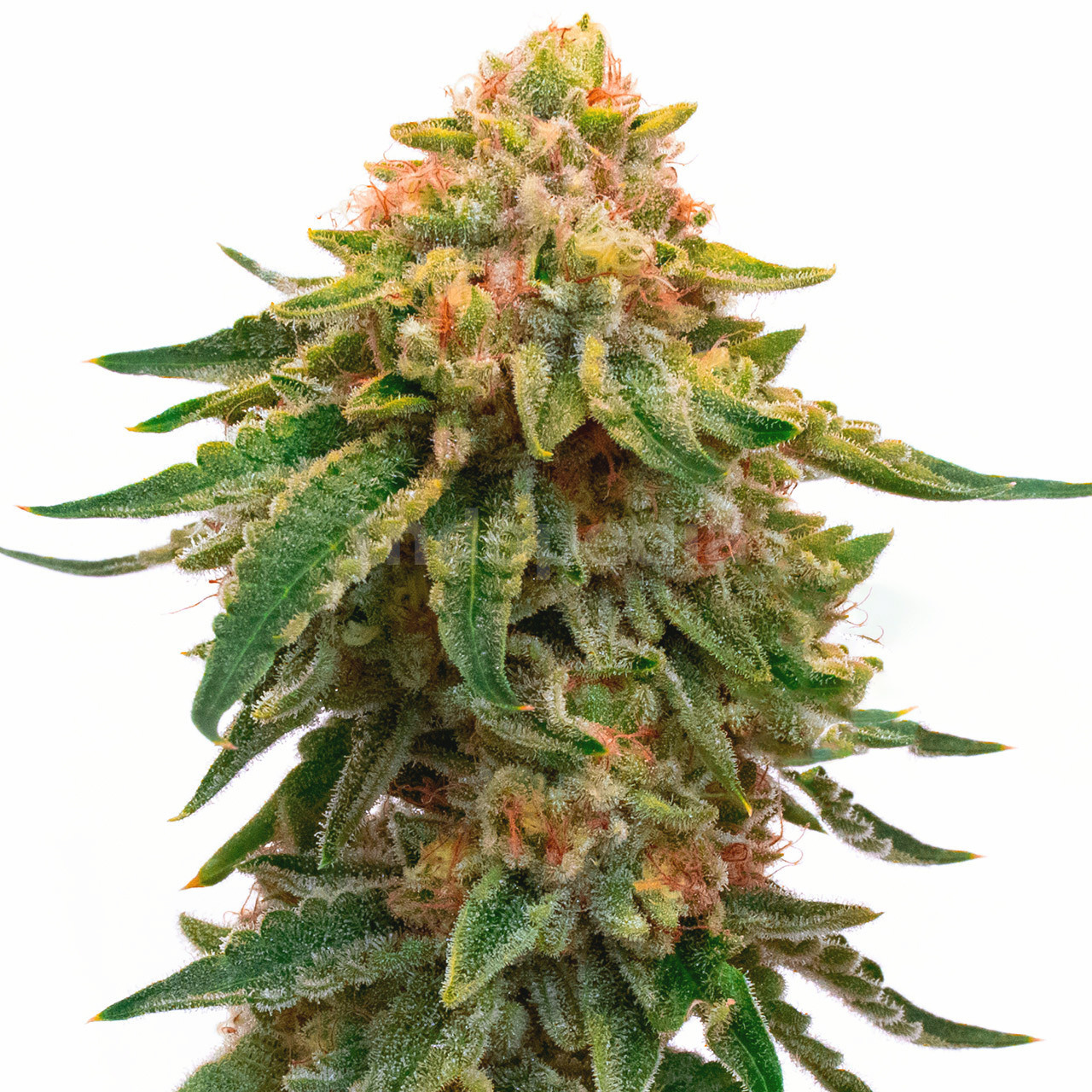 Price Per Seed:
$
9.58
Introduction to Orange Skunk Feminized Cannabis Seeds
Looking to buy high-quality Orange Skunk feminized cannabis seeds online in the USA? Look no further! Indopedia Seed Bank offers a wide selection of premium cannabis seeds for sale, including the popular Orange Skunk strain. With swift shipping, stealthy packaging, and a range of convenient payment options, Indopedia is your go-to source for all your seed needs.
Fast US-Based Shipping
At Indopedia Seed Bank, we understand the importance of quick and reliable shipping. That's why we offer fast shipping to all fifty states in the USA. Whether you're located on the East Coast, West Coast, or anywhere in between, we'll ensure your order arrives in a timely manner. Plus, our discreet packaging guarantees that your privacy is protected throughout the entire process. And if your order totals $99 or more, you'll even qualify for free shipping!
Key Characteristics of Orange Skunk
Zesty aroma and flavor
Energetic and uplifting high
Citrus edge from California Orange
Skunky flavor and energizing uplift from Skunk #1
Average THC content of 18%
Trace amounts of CBD
Genetics and Origins of Orange Skunk
Orange Skunk feminized cannabis seeds are the result of crossing two iconic cultivars: California Orange and Skunk #1. California Orange is known for its carefree high and citrusy taste, while Skunk #1 provides the unmistakable skunky flavor and energizing effects. The combination of these genetics creates a well-balanced hybrid strain that delivers both relaxation and creativity.
Feminized Seed Advantages
When it comes to growing cannabis, feminized seeds offer several advantages. With feminized seeds, you can ensure that every plant you cultivate will be female, eliminating the need to identify and remove male plants. This not only saves time and effort but also maximizes your yield potential. By choosing Orange Skunk feminized seeds, you can focus on growing high-quality buds without worrying about male plants interfering with your crop.
Benefits of Photoperiod Seeds
Orange Skunk feminized seeds are photoperiod seeds, meaning they rely on changes in light cycle to transition from the vegetative stage to the flowering stage. This makes them ideal for both indoor and outdoor cultivation. Indoor growers have full control over the light cycle, allowing them to manipulate the plant's growth and flowering periods. Outdoor growers can take advantage of natural sunlight and seasonal changes to grow robust plants.
Orange Skunk Seeds Germination Guide
To ensure successful germination of your Orange Skunk feminized seeds, follow these steps:
Dampen two pieces of kitchen paper and place them on a plate.
Spread out the seeds on one piece of kitchen paper, leaving some space between each seed.
Cover the seeds with the second piece of kitchen paper.
Gently press down on the paper to remove excess water.
Place the plate in a warm, dark location, such as a drawer or cupboard.
Leave the seeds for 24 to 120 hours, adding more water if necessary.
Once a healthy taproot has developed, the seeds are ready for planting.
How to Cultivate Orange Skunk
Cultivating Orange Skunk feminized seeds is relatively easy, making it suitable for beginners and experienced growers alike. Whether you choose to grow indoors or outdoors, here are some general tips for successful cultivation:
Provide ample space for the plants to grow, especially if growing outdoors.
Prune and trim the plants regularly to improve light penetration and airflow.
Use nutrient-rich soil or hydroponic systems for optimal growth.
Monitor humidity levels and ensure proper ventilation to prevent mold and mildew.
Follow a regular watering and feeding schedule to provide the plants with essential nutrients.
Orange Skunk Growing Difficulty
With its hardy genetics and resistance to harsh conditions, Orange Skunk is considered a relatively easy strain to grow. Beginners can confidently cultivate these feminized seeds, especially when provided with proper care and attention. Its versatility allows it to thrive in both indoor and outdoor environments, making it a popular choice among growers of all levels of experience.
Flowering Time of Orange Skunk
Orange Skunk feminized seeds have a flowering period of about 8-9 weeks. When grown outdoors in the northern hemisphere, they should be harvested before the end of September. In indoor settings, growers can expect plants to reach maturity within this timeframe as well.
Average Height of Orange Skunk
Indoor-grown Orange Skunk plants typically reach a height of around three feet, making them suitable for various grow spaces. Outdoor-grown plants can grow taller, reaching up to six feet under ideal conditions. Proper height management techniques such as pruning and training can help control the plant's size and optimize yield potential.
Orange Skunk Crop Yield
When grown outdoors and protected from harm, Orange Skunk feminized seeds have the potential to produce impressive yields of up to 40 ounces per plant. Indoor growers who take care to prune and trim their plants regularly can expect yields of 21-24 ounces per square meter. By following proper cultivation techniques and providing optimal growing conditions, you can maximize the yield potential of your Orange Skunk crop.
Quality of Orange Skunk Buds
Orange Skunk buds are characterized by their grape-shaped nuggets covered in a sticky layer of trichomes. These buds boast a high-quality appearance and are known for their potent effects. With its genetic lineage dating back to strains like Afghani and Orange Velvet, Orange Skunk offers a flavorful and aromatic experience that is hard to resist.
Dominant Terpenes in Orange Skunk
Terpenes are organic compounds responsible for the aroma and flavor profiles of cannabis strains. While Orange Skunk contains a variety of terpenes, some dominant ones include:
Limonene: Provides a citrusy aroma and potential mood-lifting effects.
Myrcene: Contributes to the skunky flavor and may promote relaxation.
Caryophyllene: Adds a spicy element to the scent and may have anti-inflammatory properties.
Smell and Taste of Orange Skunk
As the name suggests, Orange Skunk weed has a distinct orange aroma that delights the senses. The combination of California Orange and Skunk #1 genetics gives this strain its unique fragrance. Expect hints of zesty citrus combined with dank, skunky undertones. When smoked or consumed as edibles, Orange Skunk delivers on its promise of a flavorful experience.
The Effects of Orange Skunk
Orange Skunk marijuana offers an uplifting experience accompanied by waves of creativity and focus. Users typically feel happy and energized straight away, making it suitable for daytime use or when you need a little boost before tackling tasks. As the high progresses, you'll feel a sense of relaxation that may lead to a few hours of deep sleep. The clear-headed high of Orange Skunk leaves you feeling uplifted and tingling with a pleasant body rush.
Medical Uses for Orange Skunk
Orange Skunk's uplifting and relaxing effects make it a popular choice for medical cannabis users. It can provide relief from anxiety, stress, and depression by promoting a sense of happiness and well-being. The strain's potential analgesic properties may also help manage chronic pain and muscle spasms. Additionally, Orange Skunk's calming effects can aid in promoting restful sleep for those struggling with insomnia.
Buy Orange Skunk Cannabis Seeds Now in the USA
Ready to add Orange Skunk feminized cannabis seeds to your collection or start growing your own crop? Indopedia Seed Bank has you covered with our wide selection of high-quality seeds. Don't miss out on this must-have strain that combines the best of California Orange and Skunk #1 genetics. Order your Orange Skunk feminized seeds now and experience the zesty aroma, flavorful buds, and energizing effects that make this strain so beloved.
Customer Reviews
Five stars! Consistent high-quality seeds, and the resulting plants are always lush and vibrant. Will definitely reorder.
Great genetics. These seeds yield large, beautiful buds with a fantastic aroma. Couldn't be happier!
These seeds are straight-up magic, bro! They turned my humble garden into a cannabis paradise. The taste, aroma, and effects are heavenly. Totally blown away!
Strain Data Table
| Attribute | Data |
| --- | --- |
| CBD Content | 0.2 percent |
| Climate Zones | Cold, Continental, Cool, Mediterranean, Sunny, Temperate |
| Difficulty | Intermediate |
| Dominant Terpenes | Limonene |
| Effects | Creative, Energetic, Euphoric, Focused, Happy, Relaxed, Tingly, Uplifted |
| Flavors | Citrus, Orange, Skunk, Spicy |
| Flowering Time | 8–10 weeks |
| Flowering Type | Photoperiod |
| Genetics | California Orange x Skunk # 1 |
| Grows Best | Greenhouse, Indoor, Outdoor |
| Harvest Month | October |
| Indica / Sativa | Mostly Sativa |
| Indoor Plant Height | 15–19 inches |
| Indoor Yield | 21–25 oz/m2 |
| Moods | Efficient, Focus, Recharged, Relaxed, Uplift |
| Outdoor Plant Height | 15–19 inches |
| Outdoor Yield | 41 oz/plant |
| Seed Sex | Feminized |
| Symptoms | Anxiety, Depression, Inflammation, Migranes, Muscle Spasms, Stress |
| THC Content | 18 percent |