Orange Bud Feminized Cannabis Seeds
Get the outstanding Orange Bud Feminized Cannabis Seeds online in the USA. These choice cannabis seeds are in store and quickly dispatched to every state across the nation.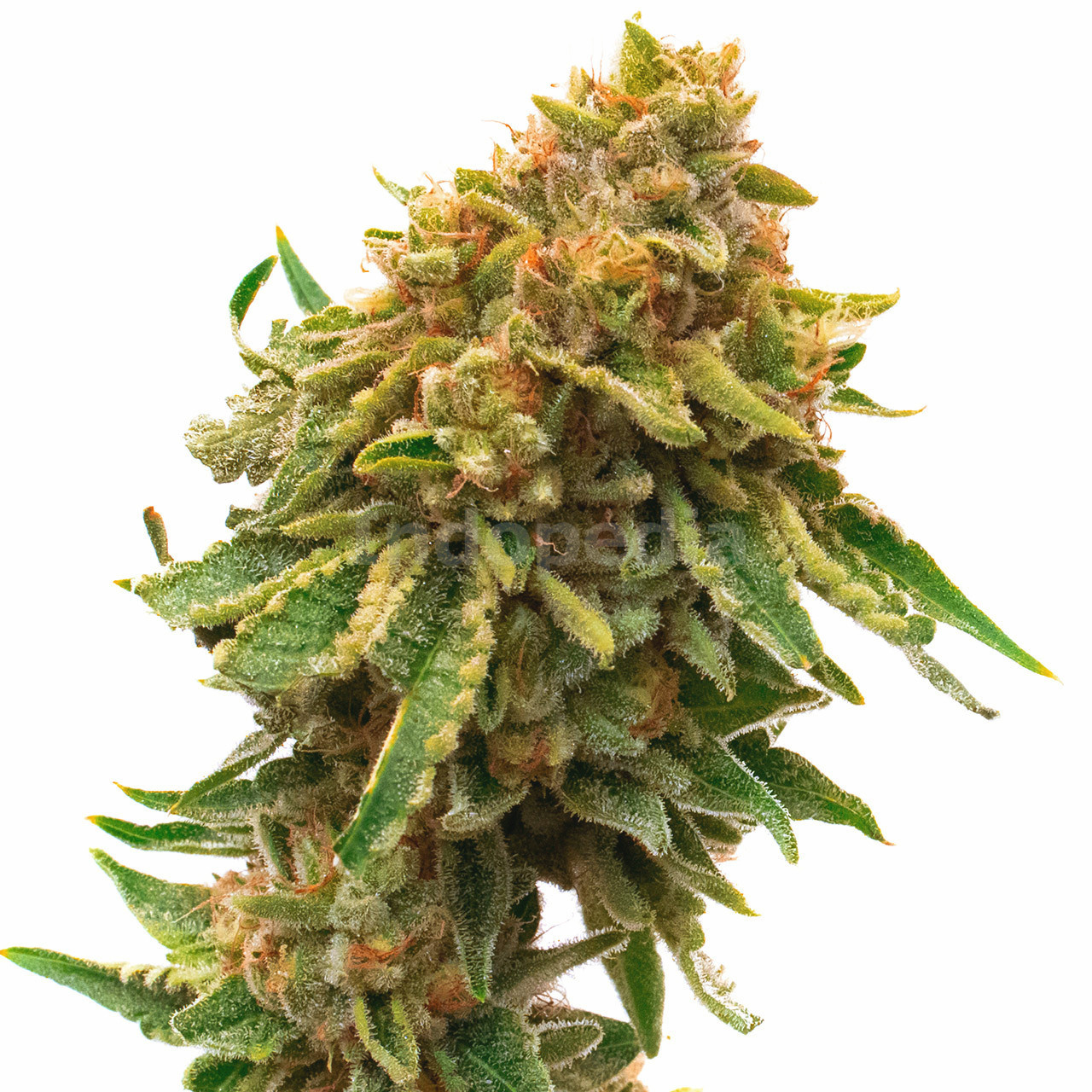 Price Per Seed:
$
9.25
Introduction to Orange Bud Feminized Cannabis Seeds
Are you searching for the perfect marijuana seeds to add to your collection? Look no further! Indopedia Seed Bank proudly presents Orange Bud feminized cannabis seeds. These high-quality seeds are a must-have for any cannabis enthusiast in the USA. With their incredible genetics, impressive yield potential, and delightful aroma, Orange Bud feminized seeds are sure to exceed your expectations.
Fast US-Based Shipping
When you purchase Orange Bud feminized cannabis seeds from Indopedia Seed Bank, you can expect fast and reliable shipping right to your doorstep. We offer discreet packaging to ensure your privacy, and for orders over $99, we provide free shipping. Say goodbye to long waits and customs delays – enjoy the convenience of domestic shipping with Indopedia Seed Bank.
Key Characteristics of Orange Bud
Indica-dominant hybrid with a fruity flavor
Up to 23% THC content
Energetic and creative effects
Dense nugs with vibrant orange highlights
Suitable for both medicinal and recreational use
Genetics and Origins of Orange Bud
The exact genetics of Orange Bud remain a well-guarded secret, but it is known that this exceptional strain was created by crossing two Skunk varieties. The result is a unique blend of 65% indica and 35% sativa genes. This classic combination has earned Orange Bud its legendary reputation and second place at the prestigious 1994 Cannabis Cup.
Feminized Seed Advantages
Feminized Orange Bud cannabis seeds are a fantastic option for growers who want to maximize their yield potential. Unlike regular seeds that have a roughly equal chance of producing male or female plants, feminized seeds are specifically bred to produce only female plants. This eliminates the need to identify and remove male plants, saving you time and resources. With Orange Bud feminized seeds, you can focus on cultivating high-quality buds without any unwanted pollen interference.
Benefits of Photoperiod Seeds
Orange Bud feminized cannabis seeds are photoperiod seeds, which means that they require specific light cycles to transition from the vegetative stage to the flowering stage. This makes them ideal for both indoor and outdoor growers who have control over their lighting conditions. By adjusting the light cycle, you can manipulate the growth and development of your plants to achieve optimal results. Whether you're growing indoors with artificial lights or outdoors with the natural sunlight, Orange Bud feminized seeds will thrive under your care.
Orange Bud Seeds Germination Guide
Soak your Orange Bud seeds in purified water for 12-24 hours.
Prepare a container with moist soil or use a hydroponic setup.
Plant your seeds about half an inch deep into the chosen growing medium.
Keep the temperature and humidity levels consistent for successful germination.
Provide gentle lighting and ensure proper air circulation.
Within a few days, your Orange Bud seeds will sprout, signaling the start of their journey towards maturity.
How to Cultivate Orange Bud
Cultivating Orange Bud feminized seeds is a rewarding experience that can be enjoyed by growers of all skill levels. Here are some general tips to help you along the way:
Maintain a temperature between 70 and 85 degrees Fahrenheit for optimal growth.
Use a high-quality organic fertilizer to provide essential nutrients.
Top your plants early to keep their size manageable indoors.
Trim the thick foliage regularly to allow light and air to reach the lower branches.
Consider using the Sea of Green method for increased yields and faster growth.
Orange Bud Growing Difficulty
Orange Bud marijuana plants are known for their resilience and resistance to common diseases, mold, and pests. This makes them an excellent choice for beginners and experienced growers alike. With proper care and attention, you can achieve outstanding results without the need for extensive maintenance or intervention.
Flowering Time of Orange Bud
Orange Bud feminized seeds have a flowering time of approximately eight weeks. This means that after transitioning from the vegetative stage, your plants will develop beautiful buds ready for harvest. Indoor growers can expect to see their plants flower within this timeframe, while outdoor growers should plan for an October harvest before colder temperatures set in.
Average Height of Orange Bud
When fully grown, Orange Bud cannabis plants can reach heights of up to four feet. This makes them suitable for both indoor and outdoor cultivation. If space is a concern, you can easily manage their height by topping the plants early and utilizing training techniques. With the right care, you can enjoy bountiful yields without sacrificing space.
Orange Bud Crop Yield
With Orange Bud feminized seeds, you can expect impressive yields no matter where you choose to grow them. Indoor growers can harvest an average of 12.3 ounces per square meter, while outdoor growers can achieve similar yields per plant. By implementing optimal growing conditions, nutrient management, and pruning techniques, you can maximize your crop's potential and enjoy abundant harvests.
Quality of Orange Bud Buds
The buds grown from feminized Orange Bud seeds are truly a sight to behold. Displaying light green hues with vibrant orange highlights, these dense nugs are a feast for the eyes. Covered in a generous layer of trichomes, they exude a skunk-like aroma that is unmistakable. The high resin content of these buds also makes them an excellent choice for creating edibles, allowing you to explore different consumption methods and unlock new culinary delights.
Dominant Terpenes in Orange Bud
Terpenes, the aromatic compounds found in cannabis plants, play a significant role in determining the smell and taste of your buds. Orange Bud marijuana contains high levels of terpenes such as pinene, myrcene, and caryophyllene. These terpenes contribute to the delightful citrus scent with hints of spice that make Orange Bud such a unique and enjoyable strain.
Smell and Taste of Orange Bud
Prepare your senses for a tantalizing experience with Orange Bud cannabis. When you open a jar filled with these juicy nugs, you'll be greeted by a burst of citrus scents reminiscent of nectarines and oranges. The fruity fragrance is complemented by subtle notes of cinnamon, adding warmth and complexity to the overall aroma. When consumed, Orange Bud delights the palate with its sweet and tangy citrus flavor, leaving you craving more with every inhale.
The Effects of Orange Bud
Orange Bud marijuana delivers an invigorating high that will elevate your energy levels and stimulate your creativity. Unlike other indica-dominant hybrids, this cultivar focuses on providing a clear-headed high that encourages socializing and conversation. You'll experience a surge of motivation and enhanced focus, making it the perfect strain for brainstorming sessions or artistic endeavors. As the high progresses, a sense of tranquility and relaxation washes over you, allowing for moments of introspection and personal growth.
Medical Uses for Orange Bud
In addition to its recreational benefits, Orange Bud cannabis offers a range of therapeutic properties. The high THC content and uplifting effects make it a popular choice for those seeking relief from headaches, migraines, and chronic pain. The strain's ability to enhance focus and alleviate stress can also benefit individuals with anxiety, depression, PTSD, and ADHD. Additionally, Orange Bud has been known to stimulate appetite, making it a valuable option for those experiencing lack of appetite due to medical conditions or treatments.
Buy Orange Bud Cannabis Seeds Now in the USA
Don't miss out on the opportunity to add Orange Bud feminized cannabis seeds to your collection. Indopedia Seed Bank offers a wide selection of premium marijuana seeds available for purchase online in the USA. With our fast and discreet shipping, you'll have your seeds in no time. Take advantage of our competitive prices and exceptional customer service – order your feminized Orange Bud marijuana seeds today!
Customer Reviews
Best strain I've ever grown! Easy to care for, great yield, and the end product has a beautiful citrus aroma.
Exceptional quality! The seeds sprouted fast and healthy. Plants have a strong and robust growth. Absolutely a top-notch strain.
These seeds are the bomb! Easy to grow, great yield, and the buds are super potent. Highly recommend!
Strain Data Table
| Attribute | Data |
| --- | --- |
| CBD Content | 0.4 percent |
| Climate Zones | Continental, Mediterranean, Sunny, Temperate |
| Difficulty | Beginner |
| Dominant Terpenes | Limonene |
| Effects | Creative, Energetic, Euphoric, Hungry, Relaxed, Talkative |
| Flavors | Citrus, Flowery, Orange, Spicy, Sweet |
| Flowering Time | 8–10 weeks |
| Flowering Type | Photoperiod |
| Genetics | Hindu Kush x Purple Afghani |
| Grows Best | Greenhouse, Indoor, Outdoor |
| Harvest Month | October |
| Indica / Sativa | Mostly Indica |
| Indoor Plant Height | 14–19 inches |
| Indoor Yield | 14 oz/m2 |
| Moods | Efficient, Recharged, Relaxed |
| Outdoor Plant Height | 14–19 inches |
| Outdoor Yield | 14 oz/plant |
| Seed Sex | Feminized |
| Symptoms | Anxiety, Arthritis, Depression, Migranes, Muscle Spasms, Stress |
| THC Content | 19 percent |