OG Kush Feminized Cannabis Seeds
Acquire the unrivaled OG Kush Feminized Cannabis Seeds for sale online in the USA. These supreme marijuana seeds are available and swiftly ship out to all areas nationwide.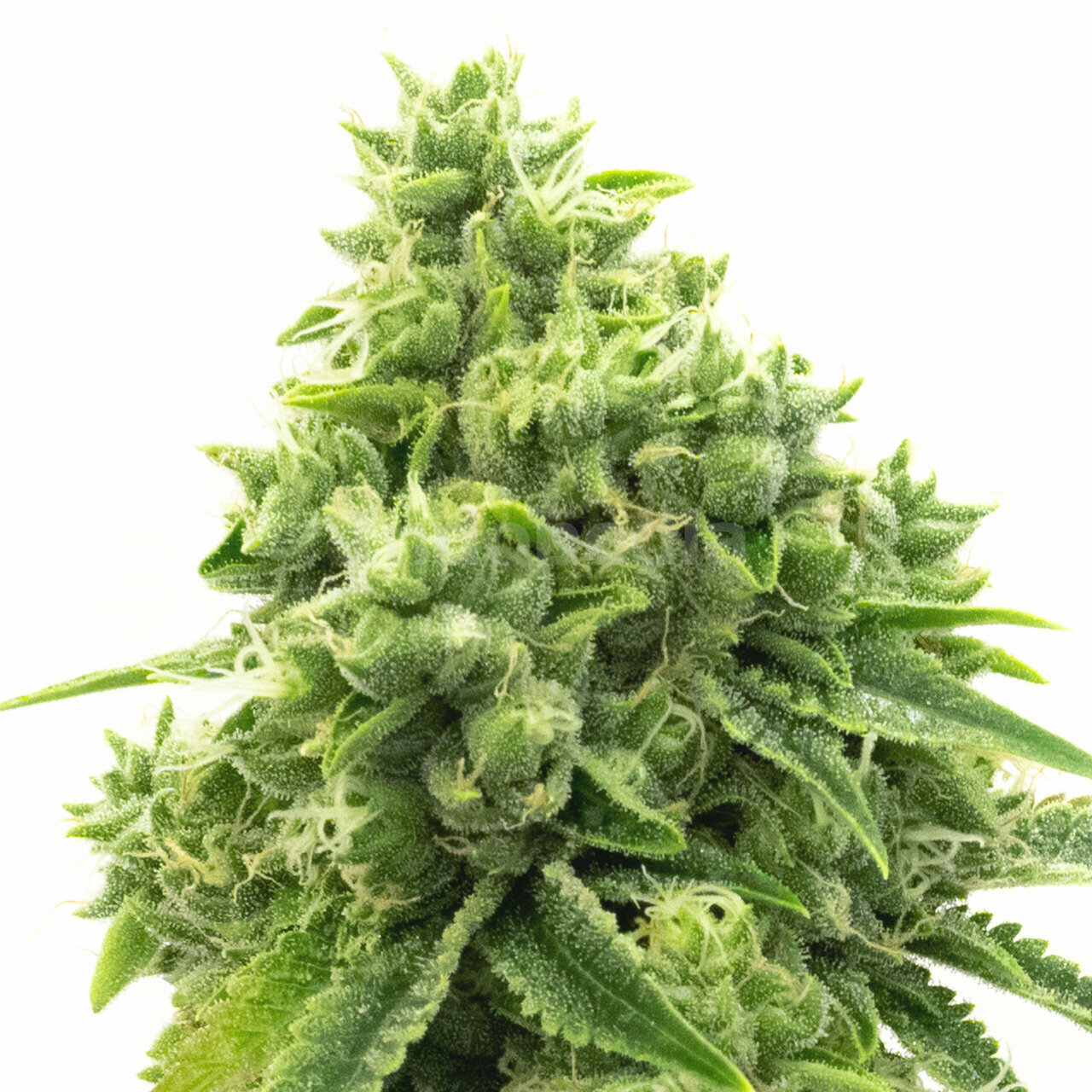 Price Per Seed:
$
9.25
Introduction to OG Kush Feminized Cannabis Seeds
Are you looking to buy the best OG Kush feminized cannabis seeds online in the USA? Look no further! Indopedia, your trusted American seed bank, is here to fulfill your needs. With our wide selection of premium weed seeds for sale, including the highly sought-after OG Kush feminized seeds, you can confidently purchase from us and enjoy the convenience of fast US-based shipping right to your doorstep. Don't miss out on this opportunity to grow your own stash of this legendary medical marijuana strain.
Fast US-Based Shipping
When you order OG Kush feminized cannabis seeds from Indopedia, you can expect fast and reliable shipping to all fifty states in the USA. We understand the importance of discreet packaging, ensuring that your privacy is respected throughout the entire process. Plus, we offer free shipping on orders over $99, making it even more convenient to purchase your favorite cannabis seeds online. Say goodbye to long waits and international shipping hassles – choose Indopedia for all your seed needs.
Key Characteristics of OG Kush
Potent indica-dominant cultivar
Aromatic fragrance with a flavorful taste
Physically and mentally stimulating effects
Reputed to relieve chronic pain and reduce stress
Demand exceeds supply
Genetics and Origins of OG Kush
The origins of OG Kush remain somewhat mysterious. While one parent is known to be Chemdawg, the other parent is still disputed. Some breeders believe it was crossed with a sativa strain called Lemon Thai, while others suggest it has genetics from an Old-World Paki Kush strain native to Pakistan. Regardless of its lineage, OG Kush has become a renowned cultivar in the cannabis community.
Feminized Seed Advantages
Feminized OG Kush seeds are an excellent choice for cultivators who want to ensure a crop of only female plants. With feminized seeds, you eliminate the hassle of identifying and removing male plants, saving you time and effort. This means you can focus on growing high-quality buds without the risk of pollination. Enjoy maximum yields and potency with feminized OG Kush seeds.
Benefits of Photoperiod Seeds
Photoperiod seeds, like OG Kush feminized seeds, offer versatility for both indoor and outdoor growers. They respond to changes in light cycles, allowing you to manipulate the vegetative and flowering stages to your advantage. Indoors, you can control the light cycle to transition from vegetative growth to flowering, ensuring optimal bud development. Outdoors, you can take advantage of seasonal changes to trigger flowering naturally.
OG Kush Seeds Germination Guide
Prepare purified or bottled water.
Moisten two paper towels and place one on a plate.
Arrange your OG Kush feminized seeds on the damp paper towel.
Cover the seeds with another moist paper towel.
Store the plate in a warm and dark place for 24-120 hours.
Keep the feminized OG Kush seeds damp during this period.
Once a taproot has developed, your seeds are ready for planting.
How to Cultivate OG Kush
Cultivating OG Kush feminized marijuana seeds may pose a challenge for beginners, but with dedication and proper care, anyone can achieve success. The strain is sensitive to powdery mildew and susceptible to disease and pest infestations, so maintaining a healthy growing environment is crucial. Consider using a hydroponic system indoors to provide optimal conditions for your plants. Pruning and improving airflow can also help prevent bud rot. Keep your plants well-nourished and protected from diseases to ensure a successful harvest.
OG Kush Growing Difficulty
Due to its susceptibility to disease and pests, OG Kush feminized cannabis seeds are considered moderately challenging to grow. However, with the right knowledge and precautions, beginners can overcome these hurdles and enjoy a successful harvest. Pay attention to environmental factors, nutrient balance, and proper plant care to ensure the best results.
Flowering Time of OG Kush
When growing feminized OG Kush seeds indoors, you can expect a flowering time of approximately 8-9 weeks. This relatively short flowering period allows for multiple harvests per year. Outdoor growers can anticipate harvesting in October, with yields of up to 16 ounces per plant in tropical climates. Manage your light cycles and provide ample calcium and magnesium during flowering to promote robust bud development.
Average Height of OG Kush
OG Kush feminized plants typically reach heights between 35 and 63 inches when grown indoors. This makes them suitable for various spaces, including grow tents and indoor gardens. If height management is a concern, techniques such as low-stress training (LST) or main-lining can help control vertical growth and maximize yields.
OG Kush Crop Yield
Indoor growers using OG Kush feminized seeds can expect yields of up to 17.63 ounces per square meter. Outdoor harvests in tropical climates can yield close to 16 ounces per plant. To maximize your crop yield, consider using training techniques like low-stress training and main-lining. Topping early in the vegetative period can encourage more colas and additional budding areas.
Quality of OG Kush Buds
OG Kush buds are known for their exceptional quality. They are large, thick, and neon-green, adorned with abundant trichomes. When you consume OG Kush, you'll experience a delightful pine and lemony fragrance that captivates the senses. The flavor is equally pleasing, with woody, spicy, and citrusy notes. Indulge in the supreme dankness of OG Kush cannabis.
Dominant Terpenes in OG Kush
Terpenes are aromatic compounds found in cannabis that contribute to its unique smell and taste profile. While the exact terpene profile of OG Kush may vary, it typically contains dominant terpenes such as myrcene, limonene, and caryophyllene. These terpenes add depth to the fragrance and flavor of OG Kush, enhancing the overall sensory experience.
Smell and Taste of OG Kush
When you cultivate OG Kush feminized seeds, you'll be rewarded with a cannabis strain that boasts a captivating aroma. The buds emit a citrusy and woody scent, with hints of spice when lit up. Prepare to indulge your senses with the delightful fragrance of OG Kush. As you savor its flavorful smoke, you'll encounter a combination of woody, spicy, and citrusy tastes that will leave you wanting more.
The Effects of OG Kush
OG Kush feminized cannabis seeds produce buds with THC levels as high as 26%, making it an exceptionally potent strain. When consumed, OG Kush offers a long-lasting feeling of bliss while inducing complete relaxation. It acts as an excellent mood lifter, melting away stress and inhibitions almost instantly. However, be cautious with its potency, as even moderate use can lead to couch-lock and drowsiness. Reserve your OG Kush sessions for evenings when you have time to unwind and relax.
Medical Uses for OG Kush
OG Kush cannabis is reputed to provide relief for various medical conditions. It is known to effectively reduce chronic pain and alleviate stress, making it a popular choice among medical marijuana users. Additionally, it may help with attention disorders, migraines, bipolar disorder, depression, and PTSD. Its calming effect on the stomach can also benefit those experiencing nausea, such as cancer patients undergoing treatments. As with any medical treatment, please consult a healthcare professional before using OG Kush for medicinal purposes.
Buy OG Kush Cannabis Seeds Now in the USA
Don't miss out on the opportunity to grow your own supply of OG Kush marijuana. Indopedia offers top-quality seeds that have been carefully selected to ensure germination and high yields. With our fast US-based shipping and discreet packaging, you can enjoy the convenience of purchasing online without any worries. Order your OG Kush feminized seeds today and experience the joy of cultivating this legendary strain right in your own garden.
Customer Reviews
Great seeds, all germinated successfully and grew into beautiful plants. Amazing product!
Just had my first harvest and I'm amazed at the results. Very potent and gives off powerful terpenes. Definitely ordering again.
These seeds are absolute firecrackers! From germination to harvest, the journey has been incredible. The quality is unmatched, and the buzz is pure bliss.
Strain Data Table
| Attribute | Data |
| --- | --- |
| CBD Content | 0.7 percent |
| Climate Zones | Continental, Mediterranean, Sunny, Temperate |
| Difficulty | Intermediate |
| Dominant Terpenes | Humulene |
| Effects | Calming, Energetic, Euphoric, Happy, Hungry, Relaxed, Sleepy |
| Flavors | Earthy, Lemon, Spicy, Woody |
| Flowering Time | 8–10 weeks |
| Flowering Type | Photoperiod |
| Genetics | Thai Lemon x Old World Paki Kush x Chemdawg |
| Grows Best | Greenhouse, Indoor, Outdoor |
| Harvest Month | October |
| Indica / Sativa | Mostly Indica |
| Indoor Plant Height | 14–25 inches |
| Indoor Yield | 16–18 oz/m2 |
| Moods | Recharged, Relaxed |
| Outdoor Plant Height | 14–25 inches |
| Outdoor Yield | 16 oz/plant |
| Seed Sex | Feminized |
| Symptoms | Anxiety, Arthritis, Depression, Insomnia, Migranes, Stress |
| THC Content | 23 percent |