NYC Diesel Feminized Cannabis Seeds
Order the premium NYC Diesel Feminized Cannabis Seeds online in the USA. These top-class cannabis seeds are readily available for swift shipping to all regions across the country.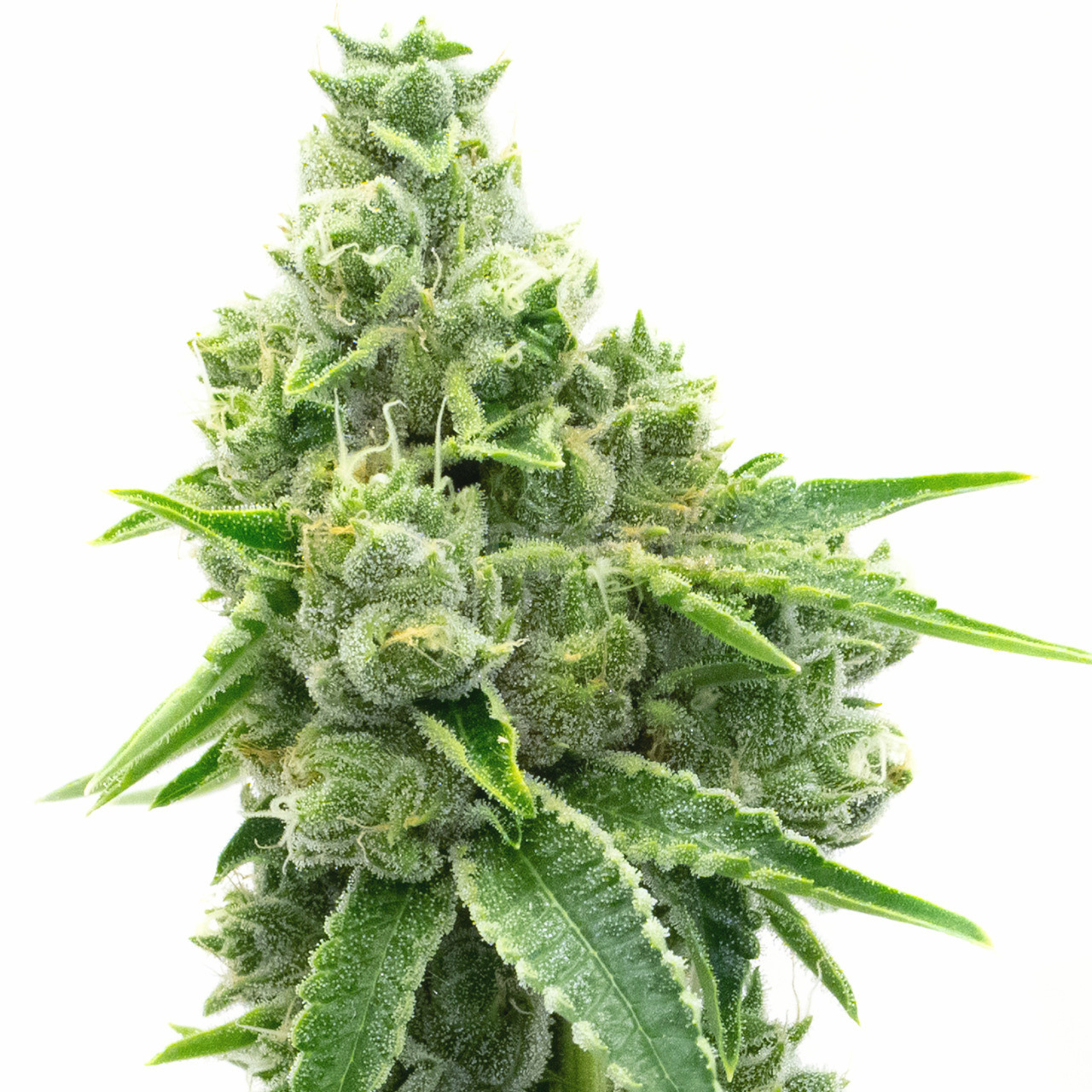 Price Per Seed:
$
9.25
Introduction to NYC Diesel Feminized Cannabis Seeds
Looking to buy the best NYC Diesel feminized cannabis seeds online in the USA? Look no further! Indopedia's seed bank offers top-quality NYC Diesel feminized seeds for sale, perfect for both recreational and medical use. With our extensive selection and fast US-based shipping, you can easily order NYC Diesel seeds and have them delivered discreetly to your doorstep. Don't miss out on this opportunity to grow and enjoy this legendary strain known for its powerful effects and unique flavor profile.
Fast US-Based Shipping
At Indopedia, we understand the importance of fast and reliable shipping when it comes to purchasing cannabis seeds. That's why we offer fast US-based shipping to all fifty states. Whether you're located on the East Coast or the West Coast, our efficient delivery service will ensure that you receive your NYC Diesel feminized seeds in a timely manner. We also prioritize discreet packaging to protect your privacy. Plus, enjoy free shipping on orders over $99. Order your NYC Diesel seeds today and experience the convenience and speed of domestic shipping.
Key Characteristics of NYC Diesel
Sativa-dominant strain with enormous heights
Genetic lineage of Hawaiian Sativa, Afghani, and Sour Diesel
Average THC count of 19% and 0.6% CBD
Energetic uplift with a powerful body stone
Aromas of diesel, citrus lime, and hints of chocolate
Flowering time of 10-12 weeks
Genetics and Origins of NYC Diesel Feminized Seeds
NYC Diesel feminized seeds have a rich heritage with a genetic lineage consisting of Hawaiian Sativa, Afghani, and Sour Diesel strains. These genetics contribute to the unique characteristics and effects of NYC Diesel. The Hawaiian Sativa brings high as the sky sensations, Sour Diesel adds the pure kerosene aroma, and Afghani delivers knockout effects.
Feminized Seed Advantages
Feminized seeds offer several advantages over regular seeds. When you choose feminized seeds, like NYC Diesel feminized, you have over a 99% chance of growing only female plants. Female only crops are sought after by for their seedless buds, making them ideal for maximizing your harvest quality and yield. With NYC Diesel feminized seeds, you can ensure a successful grow with high-quality buds every time.
Benefits of Photoperiod Seeds
NYC Diesel feminized seeds are photoperiod seeds, which means they rely on changes in light cycle to transition from vegetative growth to flowering. This makes them suitable for both indoor and outdoor growers. Indoor growers can control the light cycle to trigger flowering, while outdoor growers can take advantage of the natural seasonal changes.
NYC Diesel Seeds Germination Guide
Prepare your materials: tweezers, paper towel sheets, a dinner plate, and bottled or purified water.
Wet one sheet of paper towel without overdoing it.
Lay the wet paper towel on the plate.
Place the cannabis seeds on the paper towel with an inch of space between each seed.
Cover the seeds with another sheet of paper towel.
Gently lift the whole paper towel set off the plate to remove excess water.
Place the towels back on the plate and keep them in a dark and warm location.
Wait for germination to occur, which can take anywhere from 24 hours to 5 days.
How to Cultivate NYC Diesel
Cultivating NYC Diesel feminized seeds requires some expertise, making it ideal for experienced growers. It's essential to monitor the plant's growth closely, provide adequate support if needed, and maintain optimal environmental conditions throughout its life cycle. Here are some general growing tips to help you succeed:
Choose a suitable grow medium such as natural soil or coco coir.
Consider using topping techniques during vegetation to promote canopy growth and remove lower leaves.
Provide support for the plant's limbs if necessary, especially with outdoor grows.
Keep in mind that NYC Diesel can grow up to 13 feet tall outdoors, so manage space accordingly.
In terms of temperature and humidity, NYC Diesel prefers a Mediterranean climate with stable conditions.
NYC Diesel Growing Difficulty
Due to its specific requirements, NYC Diesel feminized seeds are best suited for expert growers. Beginners may find it challenging to provide the optimal conditions for this strain's growth. However, with proper care and attention, even beginners can successfully cultivate NYC Diesel.
Flowering Time of NYC Diesel
NYC Diesel feminized seeds have a flowering time of 10-12 weeks. Indoor growers can expect the plant to transition from vegetative growth to flowering within this timeframe. For outdoor growers, the ideal harvest time is between mid-October and early November. Plan your cultivation schedule accordingly to ensure a successful harvest.
Average Height of NYC Diesel
In a well-maintained environment, NYC Diesel feminized plants can grow to heights of 6-7 feet. However, if grown outdoors and given the right conditions, they can reach up to a towering 13 feet in height. Indoor growers can manage the height by limiting the pot size and using height management techniques.
NYC Diesel Crop Yield
NYC Diesel feminized plants have the potential to produce an average of 14 ounces per plant when grown outdoors. With perfect conditions, the yield can reach up to 22 ounces per plant. To increase your crop yield, provide adequate nutrients, maintain proper lighting and environmental conditions, and use appropriate pruning techniques to maximize bud development.
Quality of NYC Diesel Buds
The buds of NYC Diesel feminized plants are known for their vibrant green color and high-quality appearance. The dense buds are coated in resinous trichomes, giving them a sparkling appearance. The combination of genetics from Hawaiian Sativa, Afghani, and Sour Diesel contributes to their exceptional quality.
Dominant Terpenes in NYC Diesel
Terpenes are aromatic compounds found in cannabis plants that contribute to their distinct smells and flavors. In NYC Diesel feminized seeds, the dominant terpenes include:
Myrcene: Known for its herbal and earthy aroma.
Limonene: Provides a citrusy scent with uplifting effects.
Caryophyllene: Adds spicy and peppery notes to the overall flavor profile.
Pinene: Contributes a fresh pine scent.
Smell and Taste of NYC Diesel
NYC Diesel feminized seeds produce plants with a powerful diesel aroma reminiscent of kerosene or jet fuel. However, there are also hints of citrus lime and chocolate sweetness when the buds are smoked. The combination of these flavors creates a unique taste that is sure to delight your senses.
The Effects of NYC Diesel
NYC Diesel marijuana provides an immediate cerebral high, leading to increased creativity and a euphoric bliss that can last for hours. It offers an energetic uplift while also delivering a powerful body stone. Users report feeling relaxed, happy, and giggly after consuming NYC Diesel.
Medical Uses for NYC Diesel
Thanks to its soothing effects, NYC Diesel cannabis is often used to treat anxiety, depression, fatigue, migraines, and stress. It acts as a natural antidepressant and can help users overcome tiredness and migraines. By providing a sense of relaxation and euphoria, it helps alleviate symptoms of anxiety and stress.
Buy NYC Diesel Cannabis Seeds Now in the USA
If you're ready to experience the unique characteristics and effects of NYC Diesel cannabis, Indopedia Seed Bank is here to help. Our wide selection of top-quality seeds ensures that you'll find the perfect strain for your needs. Order now from our online shop to have these premium seeds delivered straight to your door in the USA.
Customer Reviews
Strong genetics! The resulting plants are vigorous and potent. Couldn't ask for better seeds!
Impressed with the quick and discreet shipping. The seeds germinated within a few days and produced strong, healthy plants. The buds were potent and beautifully aromatic.
These seeds are a dream come true! They sprouted like magic, and now I have a garden filled with glorious plants. The quality is mind-blowing!
Strain Data Table
| Attribute | Data |
| --- | --- |
| CBD Content | 0.6 percent |
| Climate Zones | Continental, Mediterranean, Sunny, Temperate |
| Difficulty | Intermediate |
| Dominant Terpenes | Myrcene |
| Effects | Creative, Energetic, Euphoric, Giggly, Hungry, Relaxed, Talkative |
| Flavors | Citrus, Diesel, Lime |
| Flowering Time | 10–12 weeks |
| Flowering Type | Photoperiod |
| Genetics | Sour Diesel x Afghani x Hawaiian |
| Grows Best | Greenhouse, Indoor, Outdoor |
| Harvest Month | November |
| Indica / Sativa | Mostly Sativa |
| Indoor Plant Height | 28–34 inches |
| Indoor Yield | 16–18 oz/m2 |
| Moods | Efficient, Recharged, Relaxed |
| Outdoor Plant Height | 28–34 inches |
| Outdoor Yield | 19–23 oz/plant |
| Seed Sex | Feminized |
| Symptoms | Anxiety, Arthritis, Depression, Fatigue, Migranes, Stress |
| THC Content | 19 percent |