Nicole Kush Feminized Cannabis Seeds
Secure the distinguished Nicole Kush Feminized Cannabis Seeds online in the USA. These premium cannabis seeds are available for fast shipping to all territories within the country.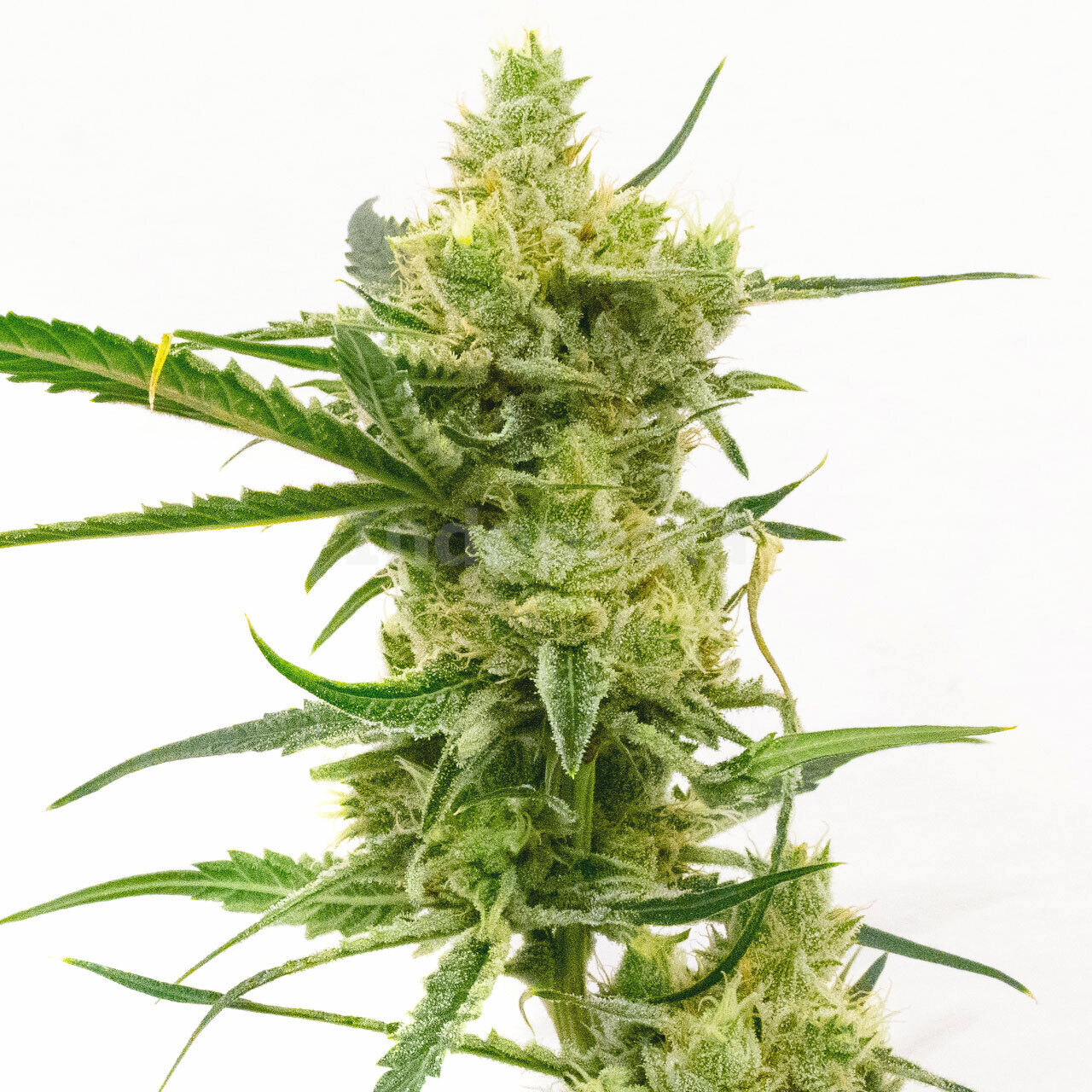 Price Per Seed:
$
9.38
Introduction to Nicole Kush Feminized Cannabis Seeds
Looking to buy high-quality cannabis seeds online in the USA? Look no further than our collection of Nicole Kush feminized seeds. With fast, discreet shipping and a wide range of benefits, these seeds are perfect for both experienced growers and beginners alike. Don't miss out on the opportunity to purchase this potent and flavorful strain. Order your feminized Nicole Kush cannabis seeds today and enjoy all the greatness they have to offer.
Fast US-Based Shipping
When you order your Nicole Kush feminized marijuana seeds from us, you can expect fast, reliable shipping to all fifty states. We understand the importance of receiving your seeds in a timely manner, which is why we prioritize quick delivery. Our packaging is discreet, ensuring your privacy throughout the shipping process. Plus, we offer free shipping on orders over $99, making it even easier to get your hands on these high-quality seeds. Don't wait - order now and experience the convenience of domestic shipping.
Key Characteristics of Nicole Kush
Indica-dominant strain with 75% indica and 25% sativa
High THC content ranging from 18-25%
Potent head buzz and sedating relaxation
Earthy flavor with musky herbal and slightly sweet aroma
Feminized seeds for a harvest that maintains the flavor and scent of cannabis
Genetics and Origins of Nicole Kush
Nicole Kush feminized cannabis seeds are the result of a cross between the legendary Kosher Kush and the rare Nicole strains. These parent strains contribute to the potency and flavor profile of Nicole Kush, making it a sought-after strain among growers and consumers alike.
Feminized Seed Advantages
Feminized seeds offer numerous advantages for both indoor and outdoor growers. These seeds have been specially bred to produce only female plants, eliminating the need to identify and remove male plants. This ensures a higher yield of buds, maximizing your harvest potential. With Nicole Kush feminized seeds, you can focus on growing and enjoying your cannabis without the worry of unwanted male plants.
Benefits of Photoperiod Seeds
Nicole Kush feminized seeds are photoperiod seeds, meaning their growth and flowering are influenced by changes in light cycles. This makes them ideal for both indoor and outdoor growers. By manipulating the light cycle, indoor growers have greater control over the growth and flowering stages of their plants. Outdoor growers can take advantage of seasonal changes to naturally trigger flowering. Whether you prefer indoor or outdoor cultivation, Nicole Kush feminized seeds offer flexibility and the opportunity for a successful harvest.
Nicole Kush Seeds Germination Guide
To germinate your Nicole Kush feminized seeds, follow these steps:
Sterilize all tools, workspace, and hands.
Place purified water in a bowl.
Dip paper towels into the water and ring out excess.
Place one damp paper towel on a dinner plate.
Use sterilized tweezers to place the seeds about an inch apart on the paper towel.
Cover with another damp paper towel.
Check for standing water and drain if necessary.
Place the dinner plate in a warm, dark area (such as a cupboard) for 24-120 hours.
Check the paper towels every 12 hours to ensure they remain damp.
Once taproots appear, transfer the seeds to their growing medium.
How to Cultivate Nicole Kush
Cultivating Nicole Kush feminized seeds is relatively straightforward, making them suitable for beginner growers. Here are some general tips for successful cultivation:
Indoor grow rooms should maintain a temperature between 70-79°F and a relative humidity of 40-50%.
Use a quality light source, such as a 600-watt LED or HPS, for optimal growth and THC production
Consider using the Screen of Green method to support the bush-like growth of Nicole Kush plants.
Outdoor growers should choose a sunny spot with good airflow and prune back dense foliage to increase light penetration.
Use organic soil for enhanced flavor and strength.
Nicole Kush Growing Difficulty
Nicole Kush feminized cannabis seeds are suitable for growers of all experience levels. Their indica-dominant genetics make them resilient and relatively easy to cultivate. With proper care and attention to environmental conditions, you can achieve successful growth and a bountiful harvest.
Flowering Time of Nicole Kush
The plants grown from Nicole Kush feminized seeds have a flowering time of approximately 7-9 weeks. During the last weeks of maturing, the buds develop their distinct musky fragrance. It's important to note that the potent aroma may be difficult to disguise, so keep this in mind if growing discreetly. Indoor growers can expect yields of 15.8-17.6 ounces per m², while outdoor harvests typically yield around 19.4-21 ounces per plant.
Average Height of Nicole Kush
Nicole Kush plants grow to a height of around 3 feet, making them suitable for both indoor and outdoor cultivation. The bush-like structure of these plants helps spread out the buds and reduce moisture build-up. To manage height and maintain an optimal growing environment, techniques such as low-stress training or topping can be employed.
Nicole Kush Crop Yield
With proper cultivation techniques, Nicole Kush feminized seeds can produce impressive yields. Indoor growers can expect to harvest between 15.8-17.6 ounces per m², while outdoor growers can anticipate yields of around 19.4-21 ounces per plant. By implementing methods such as the Screen of Green and utilizing high-quality nutrients, you can maximize your crop's yield potential.
Quality of Nicole Kush Buds
Nicole Kush buds are visually appealing, with dark emerald green foliage and a dense structure. This strain's pronounced terpene profile gives the buds mouth-watering scents and flavors. The quality and potency of Nicole Kush buds make them highly sought after among cannabis enthusiasts.
Dominant Terpenes in Nicole Kush
Terpenes are aromatic compounds found in cannabis that contribute to its distinct fragrance and flavor. The dominant terpenes found in Nicole Kush buds are alpha cedrene, alpha-pinene, and beta-caryophyllene. Alpha cedrene provides an earthy pine aroma and flavor. Alpha pinene adds a spicy, earthy taste with hints of citrus. Beta-caryophyllene contributes to the musky fuel-like flavors that enhance the overall experience of Nicole Kush.
Smell and Taste of Nicole Kush
When cultivating Nicole Kush feminized seeds, you can expect an upfront earthiness fragrance that becomes more prominent during the flowering stage. The grow room fills with a distinct musky scent accompanied by undertones of fruits. When smoked, the taste reflects the aroma - a dank herbal spice on the inhale and a lemony strawberry flavor on the exhale. The combination of these flavors creates a refreshing and satisfying experience for cannabis consumers.
The Effects of Nicole Kush
Nicole Kush feminized seeds produce marijuana with high THC content ranging from 18-25%. The effects of consuming Nicole Kush are powerful, offering a strong head rush followed by a sense of relaxation and tranquility. Novice users may experience psychedelic visions and enhanced senses, while more experienced consumers can enjoy uplifting conversations and a relaxed state of mind. The sedating effects of Nicole Kush make it an ideal choice for those seeking relief from chronic pain or insomnia.
Medical Uses for Nicole Kush
Nicole Kush cannabis has gained popularity among the medical cannabis community due to its potential health benefits. The strain's indica dominance and sedating effects make it suitable for individuals seeking relief from physical discomfort or insomnia. The relaxing properties of Nicole Kush can help calm the mind, making it potentially beneficial for managing anxiety or stress-related symptoms. Please consult with a medical professional for personalized advice regarding the use of cannabis for medical purposes.
Buy Nicole Kush Cannabis Seeds Now in the USA
Ready to experience the potent and flavorful harvest of Nicole Kush? Look no further! Order your Nicole Kush feminized cannabis seeds now from our USA-based seed bank. With fast shipping, discreet packaging, and a wide range of benefits, you'll be on your way to cultivating your own high-quality marijuana in no time. Don't miss out - purchase your Nicole Kush feminized cannabis seeds today and embark on an exciting growing journey!
Customer Reviews
Great seeds that gave me very healthy plants. The yield was impressive and the buds are exceptionally potent. Highly recommend these seeds.
Fast shipping and high-quality seeds. They germinated within a few days and resulted in strong, vigorous plants. The yield and potency were impressive.
I've tried many strains, but this one takes the cake. It's like a soothing massage for my body and a burst of inspiration for my mind.
Strain Data Table
| Attribute | Data |
| --- | --- |
| CBD Content | 0.6 percent |
| Climate Zones | Continental, Mediterranean, Sunny, Temperate |
| Difficulty | Intermediate |
| Dominant Terpenes | Humulene |
| Effects | Euphoric, Focused, Happy, Relaxed, Sleepy, Uplifted |
| Flavors | Berry, Earthy, Sweet |
| Flowering Time | 8–10 weeks |
| Flowering Type | Photoperiod |
| Genetics | Nicole x Kosher Kush |
| Grows Best | Greenhouse, Indoor, Outdoor |
| Harvest Month | September |
| Indica / Sativa | Mostly Indica |
| Indoor Plant Height | 12–14 inches |
| Indoor Yield | 16–21 oz/m2 |
| Moods | Relaxed |
| Outdoor Plant Height | 12–14 inches |
| Outdoor Yield | 14–21 oz/plant |
| Seed Sex | Feminized |
| Symptoms | Anxiety, Arthritis, Depression, Insomnia, Migranes, Stress |
| THC Content | 23 percent |