Neville's Haze Feminized Cannabis Seeds
Purchase the noteworthy Neville's Haze Feminized Cannabis Seeds for sale online in the USA. These superior marijuana seeds are in store and dispatched speedily to every region across the nation.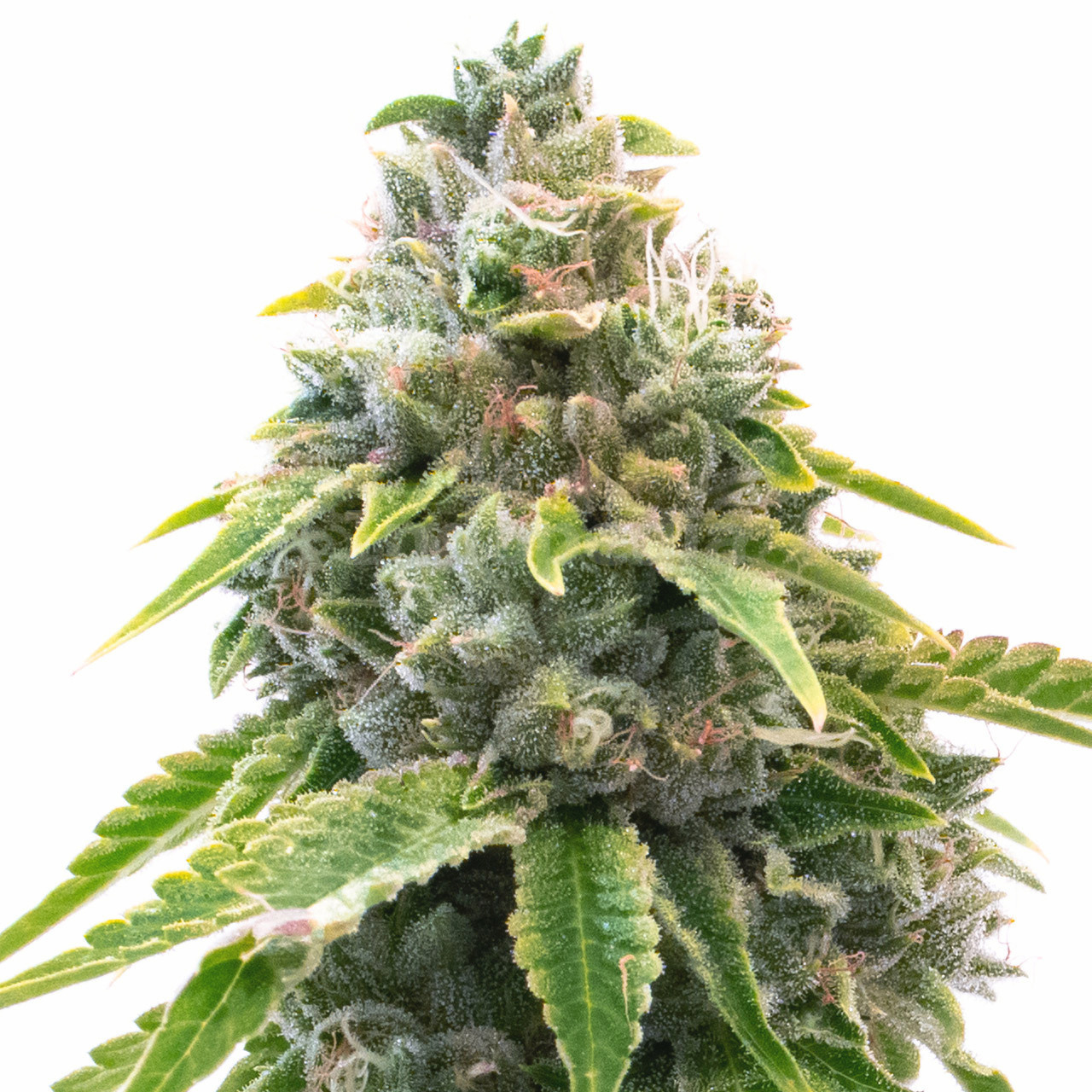 Price Per Seed:
$
9.38
Introduction to Neville's Haze Feminized Cannabis Seeds
Looking to buy top-quality Neville's Haze feminized cannabis seeds online in the USA? Look no further! Indopedia Seed Bank is here to provide you with the best selection of marijuana seeds for sale. Our fast and reliable shipping ensures that you can get your hands on these incredible seeds in no time. Don't miss out on this opportunity to grow your own stash of Neville's Haze, a sativa-dominant strain that has been impressing cannabis enthusiasts for over three decades.
Fast US-Based Shipping
When you order Neville's Haze feminized cannabis seeds from Indopedia Seed Bank, you can expect fast shipping right to your doorstep. We ship to all fifty states in the USA, and our discreet packaging ensures that your privacy is protected. Plus, we offer free shipping on orders over $99! Why wait? Order now and start your weed growing journey today.
Key Characteristics of Neville's Haze
Popular and powerful sativa-dominant strain
Picturesque trichome-laden buds
Fruity-smelling and sticky buds
Spicy and fresh old-world flavor
Strong cerebral effect and long-lasting buzz
High-yielding strain
Genetics and Origins of Neville's Haze
The Neville's Haze cannabis strain was created by legendary breeder Nevil Schoenmakers. He crossed the sativa Haze with Northern Lights #5 (indica) to create this potent hybrid. The result is a weed strain that combines the best of both worlds, offering a soaring cerebral effect with the added benefits of indica genetics.
Feminized Seed Advantages
Feminized seeds are a popular choice among growers because they produce female-only plants more than 99% of the time. This eliminates the need to identify and remove male plants, saving time and effort. With feminized Neville's Haze cannabis seeds, you can focus on growing your crop without worrying about unwanted males.
Benefits of Photoperiod Seeds
Photoperiod seeds, like Neville's Haze feminized cannabis seeds, provide growers with more control over their plants' life cycle. Indoor growers can manipulate the light cycle to induce flowering when desired, while outdoor growers can align their planting schedule with the natural seasons. This flexibility allows for optimal growth and ensures a successful harvest.
Neville's Haze Seeds Germination Guide
Moisten two paper towels and place one on a clean plate.
Space Neville's Haze seeds an inch apart on the paper towel and cover with another moistened paper towel.
Place another clean plate on top for high humidity.
Store in a warm, dark place and check every twelve hours to ensure the paper towels stay wet.
Seeds should germinate in 1-5 days.
Transplant your germinated Neville's Haze seeds once they have developed an inch-long healthy white taproot.
How to Cultivate Neville's Haze
Cultivating Neville's Haze requires patience and expertise. The flowering phase can take up to 14 weeks, and the plants often grow over six feet tall. To manage the height, consider using the Screen of Green (ScrOG) technique or applying high-stress training (HST) methods during the vegetative stage.
Ensure your grow room temperature is between 68–75°F and maintain a relative humidity of 30–40%. Pay attention to nutrient levels and pH balance to avoid nutrient deficiencies or toxicities. Additionally, provide support for the heavy colas that Neville's Haze plants produce close to harvest time.
Neville's Haze Growing Difficulty
Neville's Haze can be challenging to grow, making it more suitable for intermediate and advanced cultivators. Its long flowering time and specific care requirements require attention to detail. However, with the right knowledge and experience, you can achieve impressive results.
Flowering Time of Neville's Haze
The plants grown from Neville's Haze feminized seeds have a flowering time of 10-14 weeks. Indoor growers can induce flowering by adjusting the light cycle to 12/12 (12 hours of light and 12 hours of darkness) when the plants have developed sufficient leaves and branches. Outdoor growers in the Northern Hemisphere can expect to harvest in November.
Average Height of Neville's Haze
Neville's Haze is known for its tall stature, reaching up to 6.6 feet when grown under optimal conditions. This makes it important to consider your grow space before planting these seeds. Techniques such as topping and ScrOG can help manage height and promote an even canopy.
Neville's Haze Crop Yield
A big producer of sativa buds, Neville's Haze is one of the highest-yielding strains available in our feminized seeds collection. Indoor growers can expect yields of up to 23 ounces per square meter, while outdoor growers can harvest around 28 ounces per plant. To maximize yield, provide proper nutrition, maintain humidity levels, and support heavy colas during flowering.
Quality of Neville's Haze Buds
Neville's Haze buds are truly a sight to behold. They are covered in resinous trichomes and feature numerous red hairs that contrast beautifully with the lime green buds. The buds have a delectable THC content ranging from 18-21%, delivering a potent and long-lasting high. Prepare yourself for an out-of-this-world experience with Neville's Haze.
Dominant Terpenes in Neville's Haze
Terpenes are aromatic compounds found in cannabis that contribute to its flavor and aroma. Neville's Haze marijuana is known for its complex fragrance, which includes earthy, piney, and spicy notes. These dominant terpenes give Neville's Haze its unique scent profile and enhance the overall smoking experience.
Smell and Taste of Neville's Haze
When you smoke Neville's Haze weed, you'll be greeted with a delightful mix of licorice and pine flavors. The smoke is smooth and enjoyable, with a clean and sweet taste that lingers on the palate. The aroma is reminiscent of a garden full of fresh flowers in spring, inviting you to take another toke and experience its uplifting effects.
The Effects of Neville's Haze
Neville's Haze marijuana delivers an uplifting and energizing effect that kicks in almost immediately. It stimulates the mind, providing a strong cerebral high that keeps you focused, happy, and positive throughout the day. Newcomers should exercise caution due to its high THC content, as it can be intense for those with lower tolerance levels.
Medical Uses for Neville's Haze
Users have reported finding relief from various symptoms when using Neville's Haze. Its uplifting effects can help alleviate depression, PTSD, anxiety, and ADHD symptoms. However, everyone's physiology and endocannabinoid system are unique, so individual experiences may vary.
Buy Neville's Haze Cannabis Seeds Now in the USA
Don't miss your chance to grow your own stash of Neville's Haze! Order your feminized seeds from Indopedia Seed Bank today and experience this legendary strain for yourself. With our fast US-based shipping and discreet packaging, you'll have your seeds in no time. Start your cannabis growing journey and enjoy the benefits of Neville's Haze in the comfort of your own home. Shop now and take advantage of our amazing selection and unbeatable prices!
Customer Reviews
Delivered quickly and in discreet packaging. Seeds are top-quality, all sprouted, and are growing into healthy plants. Very happy with my purchase.
The buds from this strain were beautiful, dense, and heavy. It has a nice, sweet aroma and provides a potent, long-lasting high. Highly recommended!
Woohoo! This strain takes me to new heights. It's like floating on a cloud while jamming to my favorite tunes. Absolutely loving it!
Strain Data Table
| Attribute | Data |
| --- | --- |
| CBD Content | 0.6 percent |
| Climate Zones | Continental, Mediterranean, Sunny, Temperate |
| Difficulty | Intermediate |
| Dominant Terpenes | Myrcene |
| Effects | Creative, Energetic, Euphoric, Focused, Relaxed |
| Flavors | Earthy, Flowery, Lemon, Pine, Sour, Sweet, Tropical |
| Flowering Time | 10–12 weeks |
| Flowering Type | Photoperiod |
| Genetics | Northern Lights #5 x Haze |
| Grows Best | Greenhouse, Indoor, Outdoor |
| Harvest Month | November |
| Indica / Sativa | Mostly Sativa |
| Indoor Plant Height | 62 inches |
| Indoor Yield | 21–23 oz/m2 |
| Moods | Efficient, Focus, Recharged, Relaxed |
| Outdoor Plant Height | 31 inches |
| Outdoor Yield | 28 oz/plant |
| Seed Sex | Feminized |
| Symptoms | Anxiety, Arthritis, Depression, Fatigue, Migranes, Stress |
| THC Content | 21 percent |