Moby Dick Feminized Cannabis Seeds
Get the top-rated Moby Dick Feminized Cannabis Seeds online in the USA. These upscale cannabis seeds are ready for immediate delivery to all regions nationwide.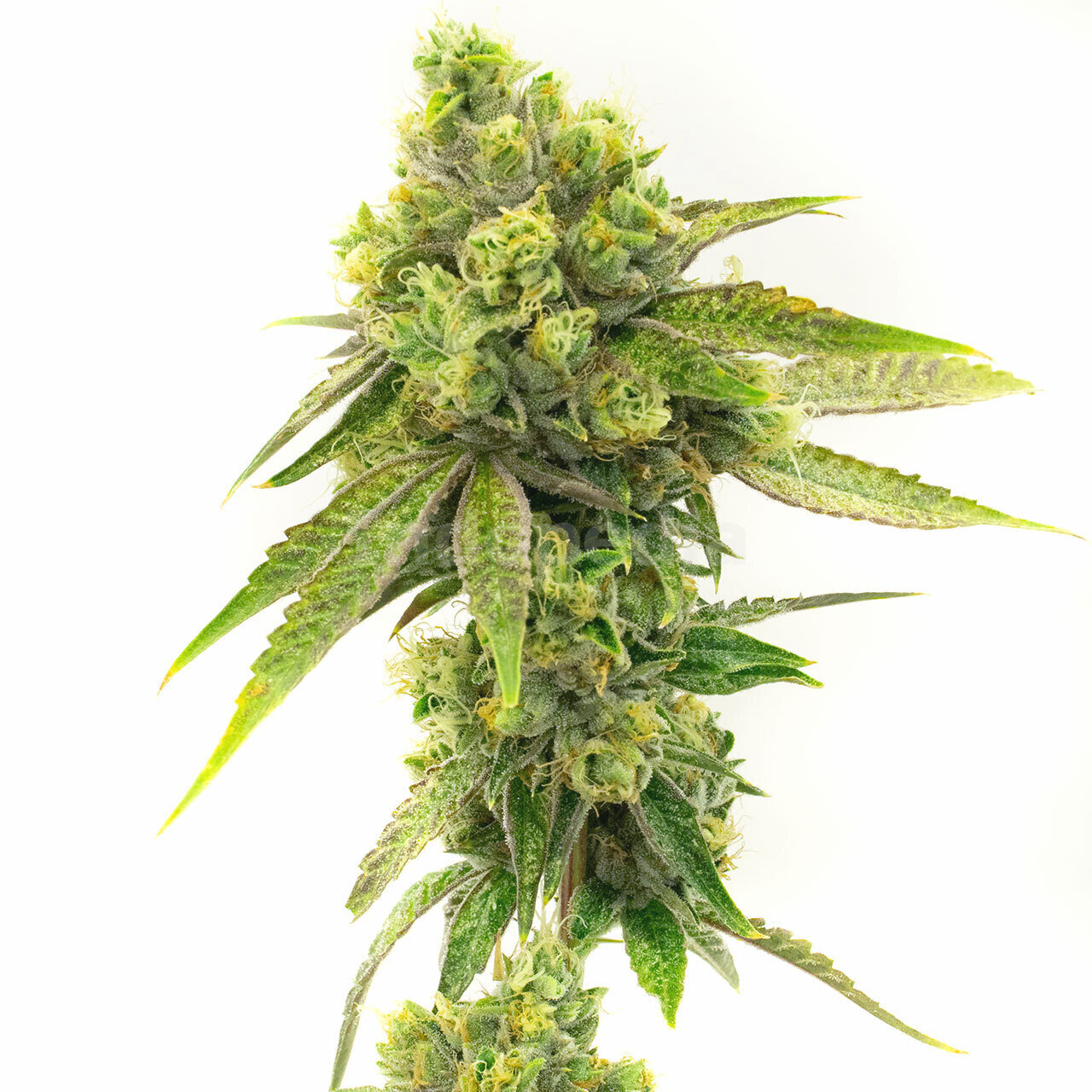 Price Per Seed:
$
9.25
Introduction to Moby Dick Feminized Cannabis Seeds
Looking to buy the best and highest quality cannabis seeds online? Look no further than our selection of Moby Dick feminized cannabis seeds. These seeds are available for sale right here in the USA, with fast and discreet shipping to all fifty states. Don't miss out on this amazing opportunity to purchase Moby Dick feminized seeds online today!
Fast US-Based Shipping
When you order Moby Dick feminized marijuana seeds from us, you can expect fast and reliable shipping right to your doorstep. We understand the importance of discreet packaging, so you can rest assured that your order will arrive in a plain and unmarked package. We also offer free shipping on orders over $99, making it even easier for you to get your hands on these high-quality cannabis seeds.
Key Characteristics of Moby Dick
Sativa-dominant hybrid strain
High THC content for a potent experience
Rich in the cannabinoid THVC
Award-winning strain with multiple accolades
Energetic and cerebral highs
Perfect for daytime use
Enhances focus, creativity, and mood
Sweet citrus aroma with hints of Haze and pine
Genetics and Origins of Moby Dick
Moby Dick is a sativa-dominant hybrid strain that is the result of crossing two legendary cannabis strains: Original Haze and White Widow. This combination has resulted in a truly unique and powerful strain that cannabis enthusiasts around the world adore. With its strong genetics, feminized Moby Dick marijuana seeds are sure to deliver an exceptional growing and smoking experience.
Feminized Seed Advantages
When you choose Moby Dick feminized cannabis seeds, you're choosing convenience and peace of mind. Feminized seeds are specially bred to produce only female plants, which means you don't have to worry about dealing with male plants and the risk of accidental pollination. This ensures that every plant you grow from these seeds will produce high-quality buds for your enjoyment.
Benefits of Photoperiod Seeds
Photoperiod seeds are ideal for both indoor and outdoor growers. These seeds require a specific light cycle to transition from the vegetative stage to the flowering stage. This allows growers to have more control over the growth and development of their plants, resulting in higher yields and better overall quality. Whether you're growing indoors or outdoors, Moby Dick feminized are sure to thrive under the right conditions.
Moby Dick Seeds Germination Guide
Place your Moby Dick seeds between two pieces of moist paper towels on a plate.
Keep the plate in a dark and warm place, such as a drawer or cupboard.
Regularly check the paper towels to ensure they remain moist.
After 24-120 hours, your seeds should sprout taproots and be ready for planting.
How to Cultivate Moby Dick
Cultivating Moby Dick Feminized Cannabis Seeds requires some experience and attention to detail. These plants can reach heights of over 11ft outdoors, so proper maintenance and pruning are essential. Providing support for the branches and buds is also important to prevent breakage.
Moby Dick is suitable for both indoor and outdoor cultivation. Indoors, controlling the vegetative stage and using smaller pots can help manage the plant's size. Outdoors, choosing a sunny and spacious location is crucial for optimal growth. Regular pruning, nutrient-rich soil, and appropriate lighting are key factors in achieving successful cultivation.
Moby Dick Growing Difficulty
Due to its size and maintenance requirements, Moby Dick feminized seeds are better suited for experienced growers. However, with proper care and attention, even beginners can achieve great results. It's important to stay vigilant throughout the growing process and provide the necessary support and care that these plants need.
Flowering Time of Moby Dick
Moby Dick feminized cannabis seeds have a flowering time of approximately 8-10 weeks indoors. When grown outdoors in the Northern Hemisphere, harvest typically takes place in late October. These plants produce whale-sized yields of up to 30oz per plant outdoors, making it a highly rewarding strain for growers.
Average Height of Moby Dick
Moby Dick can grow to be over 11ft tall outdoors, so it requires ample space for vertical growth. Indoors, height management techniques such as topping and pruning can help control the plant's size. With proper care and maintenance, these plants will reward you with magnificent buds that are sure to impress.
Moby Dick Crop Yield
When grown under optimal conditions, feminized Moby Dick cannabis seeds have the potential to produce impressive yields. Indoors, you can expect yields of up to 26oz per square foot. Outdoors, each plant can yield up to 30oz or more. By implementing techniques such as lollipopping and SCROG, you can further increase your overall crop yield.
Quality of Moby Dick Buds
Moby Dick plants produce large and dense buds that are coated with a beautiful layer of snowy resin. The buds have an exquisite sweet citrus aroma with hints of Haze and pine. When smoked, the taste reflects the aroma, leaving you craving for more. These high-quality buds are sure to provide a truly enjoyable smoking experience.
Dominant Terpenes in Moby Dick
Terpenes are organic compounds that contribute to the aroma and flavor profile of cannabis. Moby Dick cannabis is rich in several dominant terpenes, including myrcene, pinene, limonene, and caryophyllene. These terpenes give this strain its unique scent and taste while also contributing to its therapeutic effects.
Smell and Taste of Moby Dick
The buds grown from Moby Dick feminized seeds emit a sweet and mouth-watering smell of lemon citrus as they flower. You'll be captivated by the powerful and enticing aroma that fills the air. When smoked or consumed, Moby Dick delivers the same sweet citrus flavors with subtle hints of Haze and pine. The combination of these flavors creates a truly delightful taste experience.
The Effects of Moby Dick
Moby Dick is known for its energizing and cerebral highs that provide mental clarity and focus. With just a few tokes, you'll feel a rush of electric energy surging through your body, giving you the vigor to seize the day. This strain promotes creativity, uplifts mood, and enhances concentration. You'll experience a sense of purpose and positivity as you engage in meaningful conversations and embrace your inner artist.
Medical Uses for Moby Dick
Moby Dick cannabis has gained popularity among medicinal users for its therapeutic effects. With THC levels of up to 27% and a CBD content of 1%, this strain can help alleviate a variety of ailments. It is known to increase appetite, provide muscle relaxation, boost energy levels, promote calmness, enhance concentration, and induce feelings of cheerfulness. Moby Dick is also used to relieve inflammation, chronic pain, migraines, and other medical conditions.
Buy Moby Dick Cannabis Seeds Now in the USA
Don't miss out on the opportunity to purchase Moby Dick feminized cannabis seeds online from our USA-based seed bank. Our selection of high-quality seeds is sure to meet your needs and exceed your expectations. Order now and experience the incredible effects and flavors that Moby Dick has to offer. Buy with confidence from our reliable and trusted seed bank today!
Customer Reviews
Very pleased with these seeds. Excellent germination rate and the plants are growing some really dank buds that look amazing.
So impressed with these seeds! 100% germination rate and a high yield as well. The strain was incredibly potent. I will definitely buy again.
These seeds are a dream come true for growers. Robust plants, abundant harvests, and a smooth smoke that hits just right. Can't ask for more!
Strain Data Table
| Attribute | Data |
| --- | --- |
| CBD Content | 1 percent |
| Climate Zones | Cold, Continental, Cool, Mediterranean, Sunny, Temperate |
| Difficulty | Intermediate |
| Dominant Terpenes | Valencene |
| Effects | Energetic, Euphoric, Focused, Uplifted |
| Flavors | Citrus, Lemon, Pine, Sweet |
| Flowering Time | 8–10 weeks |
| Flowering Type | Photoperiod |
| Genetics | Haze x White Widow |
| Grows Best | Greenhouse, Indoor, Outdoor |
| Harvest Month | October |
| Indica / Sativa | Mostly Sativa |
| Indoor Plant Height | 46 inches |
| Indoor Yield | 28 oz/m2 |
| Moods | Recharged, Uplift |
| Outdoor Plant Height | 51 inches |
| Outdoor Yield | 53 oz/plant |
| Seed Sex | Feminized |
| Symptoms | Arthritis, Depression, Inflammation, Migranes, Muscle Spasms, Stress |
| THC Content | 27 percent |