MK Ultra Feminized Cannabis Seeds
Procure the superior MK Ultra Feminized Cannabis Seeds online in the USA. These choice cannabis seeds are readily available and dispatched swiftly to all corners across the country.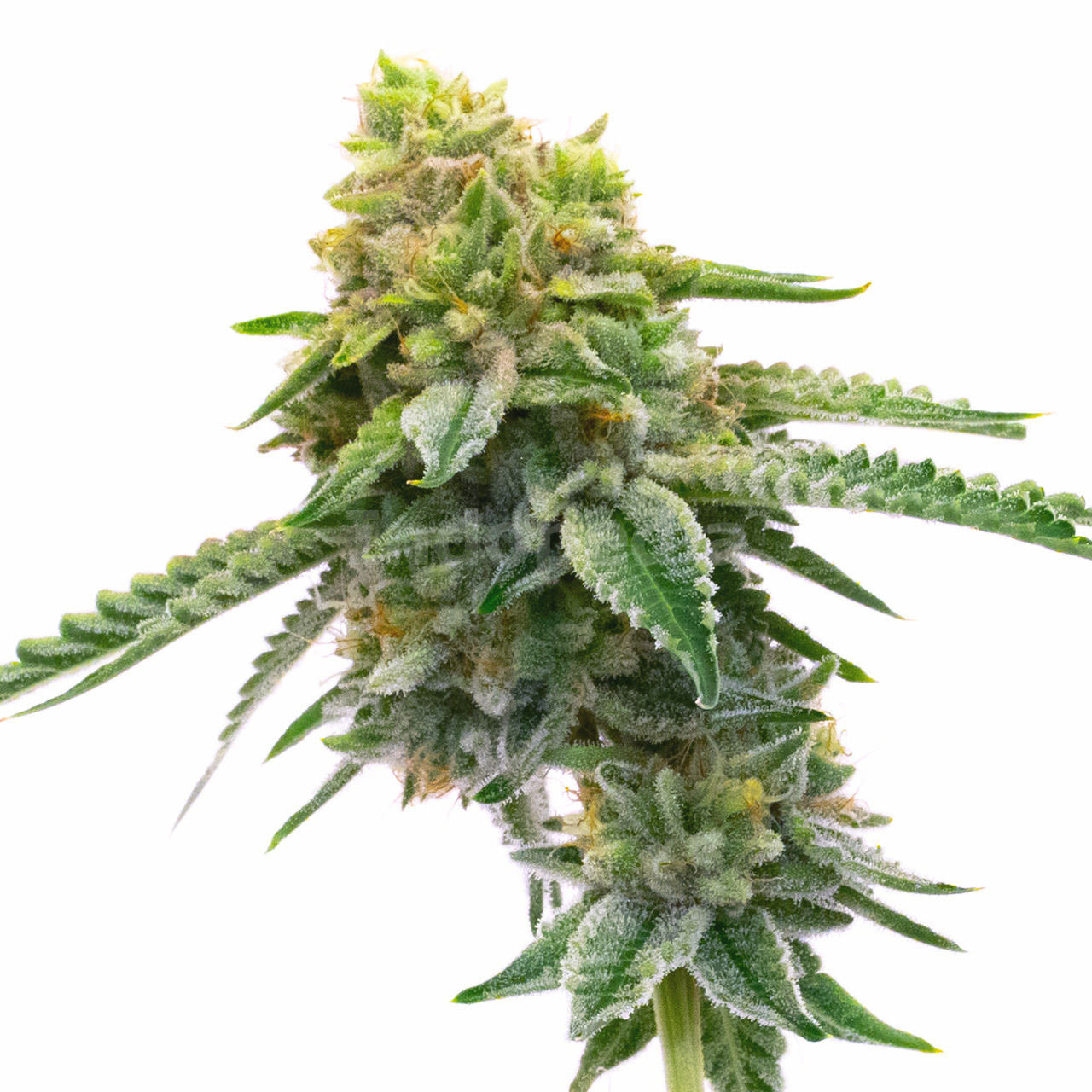 Price Per Seed:
$
12.75
Introduction to MK Ultra Feminized Cannabis Seeds
If you're looking to buy the best MK Ultra feminized cannabis seeds in the USA, you've come to the right place. Indopedia is proud to offer this exceptional strain that will take your cannabis experience to a whole new level. With its potent effects and award-winning genetics, MK Ultra is a favorite among growers and connoisseurs alike. Purchase your feminized MK Ultra seeds today and embark on an unforgettable journey into relaxation and euphoria.
Fast US-Based Shipping
When you order MK Ultra feminized cannabis seeds from Indopedia, you can expect fast and discreet shipping to all fifty states in the USA. We understand the importance of privacy, which is why we ensure that our packaging is discreet and nondescript. Plus, we offer free shipping on orders over $99, so you can save even more when you buy from us. Don't wait any longer – place your order today and experience the convenience of domestic shipping.
Key Characteristics of MK Ultra
Dominant Indica effects for a fierce couch-lock
Euphoric Sativa qualities for a transcendent high
Potent THC levels of 17%–20%
Award-winning strain
Resistant to molds, pests, and mildew
Genetics and Origins of MK Ultra
MK Ultra feminized seeds are the result of a meticulous breeding process. This strain is a cross between OG Kush and G13, two highly esteemed cultivars known for their exceptional qualities. The breeders at T.H. Seeds added a secret cultivar to give MK Ultra a unique and fun kick. The result is a strain that combines the best of its parent strains and offers a shred of mystery, just like the CIA experiments it is named after. Experience the mind-bending effects of MK Ultra weed for yourself.
Feminized Seed Advantages
Feminized seeds ensure an all-female crop, eliminating the need to worry about male plants. This means you can focus all your resources on cultivating high-quality buds without the risk of pollination. With MK Ultra feminized marijuana seeds, you can save time and maximize your yields by avoiding unnecessary male plants. Enjoy a stress-free growing experience with these exceptional feminized seeds.
Benefits of Photoperiod Seeds
Photoperiod seeds are ideal for both indoor and outdoor growers. They allow you to control the light cycle, enabling you to manipulate the flowering process. Indoor growers can adjust the light schedule to induce flowering whenever they choose, while outdoor growers can take advantage of seasonal changes to initiate flowering naturally. With photoperiod seeds like MK Ultra feminized seeds, you have full control over your growing environment.
MK Ultra Seeds Germination Guide
Moisten a paper towel and place it on a plate.
Gently place the MK Ultra seeds on the paper towel.
Cover the seeds with another moistened paper towel.
Use a second plate as a lid to enclose the setup.
Place the plates in a dark, warm, and dry area.
Check regularly and keep the seeds moist by spritzing them with water.
After one to five days, white taproots will sprout from the seeds.
Transplant the sprouted seeds into a growing medium of your choice.
How to Cultivate MK Ultra
Growing MK Ultra feminized seeds is a rewarding experience, whether you choose to cultivate them indoors or outdoors. These resilient plants are naturally resistant to molds, pests, and mildew, making them an excellent choice for any grower. Provide them with the proper nutrients, water, and light, and they will flourish into beautiful specimens adorned with snow-white, frosty trichomes.
MK Ultra Growing Difficulty
MK Ultra feminized cannabis seeds are suitable for growers of all experience levels. Their resilience and resistance to common issues make them easy to cultivate, even for beginners. With proper care and attention, you can achieve impressive results regardless of your skill level. Don't be afraid to embark on the MK Ultra growing journey – it's a rewarding adventure that anyone can enjoy.
Flowering Time of MK Ultra
When growing feminized MK Ultra seeds indoors, you can expect a flowering time of 8–9 weeks. During this period, the plants will transition from the vegetative stage to the flowering stage, producing large buds coated in resinous trichomes. Outdoor growers can look forward to harvesting their crops by the end of September or the beginning of October. Get ready to enjoy abundant yields of top-quality buds.
Average Height of MK Ultra
MK Ultra feminized seeds grow into tall plants that average between 3–5 feet in height. Their elongated green leaves and festive appearance resemble a Christmas tree adorned with buds covered in orange and brown hairs. These plants are well-suited for indoor growing setups, but they can also thrive in outdoor environments. Manage their height with training techniques such as topping or low-stress training to optimize your garden space.
MK Ultra Crop Yield
When properly cultivated, MK Ultra can yield impressive results. Indoor growers can expect to harvest between 14–19 ounces per square meter after 8–9 weeks of flowering. Outdoor growers, on the other hand, can enjoy bountiful harvests of 14–21 ounces per plant by the end of September or early October. Increase your yields further by implementing techniques such as pruning and providing optimal growing conditions.
Quality of MK Ultra Buds
When you buy MK Ultra feminized seeds, you're investing in top-quality buds that are sure to impress. Their appearance is a sight to behold, with buds adorned in snow-white, frosty trichomes. Treat yourself to the finest marijuana buds with MK Ultra feminized cannabis seeds.
Dominant Terpenes in MK Ultra
MK Ultra marijuana contains a variety of terpenes that contribute to its unique aroma and effects. Terpenes are natural compounds found in cannabis that not only provide distinct smells and tastes but also interact with cannabinoids to produce specific effects. Some dominant terpenes in MK Ultra include myrcene, caryophyllene, and limonene. Together, these terpenes create an enthralling sensory experience that enhances the overall effects of this exceptional strain.
Smell and Taste of MK Ultra
Prepare to delight your senses with the captivating smell and taste of MK Ultra weed. The aroma is a blend of crisp pine and wood, accompanied by earthy and kush notes. When smoked or consumed, the buds offer a delightful flavor profile with tangy, earthy, and creamy notes. The experience is further enhanced by subtle floral undertones that add a touch of elegance to this already exceptional strain.
The Effects of MK Ultra
MK Ultra buds are renowned for their intense and relaxing effects. With THC levels ranging from 17%–20%, this strain is not for the faint of heart. Even a small dose can send you soaring through the stars, exploring the depths of your mind in a dreamlike, psychedelic trance. Prepare for a couch-lock experience that melts your body into relaxation while your mind embarks on a journey of blissful euphoria. Keep doses low to avoid potential side effects such as dizziness, drowsiness, or paranoia.
Medical Uses for MK Ultra
In addition to its recreational effects, MK Ultra cannabis offers a range of therapeutic benefits. This strain is known for its ability to uplift the mood and induce feelings of happiness and peace. It is also effective in relieving muscle pain and tension, promoting relaxation and sleep, stimulating the appetite, and providing mental clarity. Whether you're seeking relief from physical discomfort or looking to unwind after a long day, MK Ultra has you covered.
Buy MK Ultra Cannabis Seeds Now in the USA
Don't miss out on the opportunity to buy MK Ultra feminized cannabis seeds from Indopedia's online shop. Our high-quality seeds are sourced directly from reputable American breeders, ensuring the authenticity and viability of every seed. With fast US-based shipping and discreet packaging, we make it easy for you to get your hands on these exceptional seeds. Place your order today and experience the mind-bending effects of MK Ultra for yourself.
Customer Reviews
I've tried many different strains over the years and this one is a keeper. The plants are robust and the buds are incredibly resinous.
Incredible genetics! The plants were hearty and the buds were potent and flavorful. I'm a happy grower indeed!
This strain is a beast! Massive colas, trichome-covered leaves, and a knockout punch of potency. It's the stuff dreams are made of.
Strain Data Table
| Attribute | Data |
| --- | --- |
| CBD Content | 0.4 percent |
| Climate Zones | Continental, Mediterranean, Sunny, Temperate |
| Difficulty | Intermediate |
| Dominant Terpenes | Humulene |
| Effects | Euphoric, Giggly, Happy, Relaxed, Sleepy |
| Flavors | Earthy, Flowery, Pine, Sweet, Woody |
| Flowering Time | 8–10 weeks |
| Flowering Type | Photoperiod |
| Genetics | G13 x OG Kush x Secret Cultivar |
| Grows Best | Greenhouse, Indoor, Outdoor |
| Harvest Month | September |
| Indica / Sativa | Mostly Indica |
| Indoor Plant Height | 15–23 inches |
| Indoor Yield | 19 oz/m2 |
| Moods | Relaxed |
| Outdoor Plant Height | 15–23 inches |
| Outdoor Yield | 21 oz/plant |
| Seed Sex | Feminized |
| Symptoms | Anxiety, Arthritis, Depression, Insomnia, Muscle Spasms, Stress |
| THC Content | 17–20 percent |