Mimosa Feminized Cannabis Seeds
Buy the unique Mimosa Feminized Cannabis Seeds for sale online in the USA. These high-grade marijuana seeds are in store and set for rapid dispatch to all areas of the country.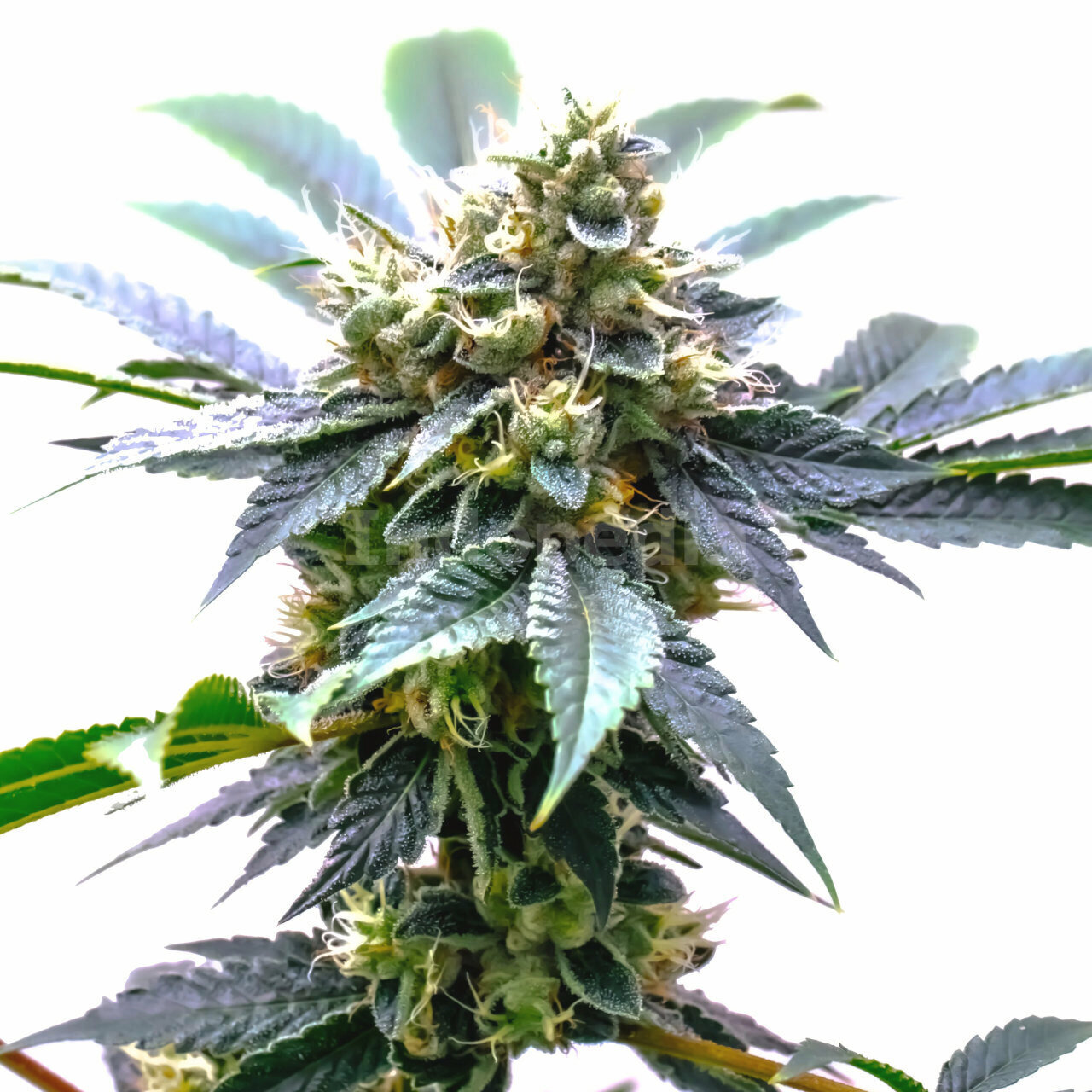 Price Per Seed:
$
10.17
Introduction to Mimosa Feminized Cannabis Seeds
Looking to buy Mimosa feminized cannabis seeds online in the USA? Look no further! Indopedia seed bank is your one-stop shop for high-quality cannabis seeds. We offer a wide selection of strains, including the popular Mimosa feminized seeds. With our swift domestic shipping and discreet packaging, you can have your seeds delivered right to your doorstep in no time.
Fast US-Based Shipping
When you order from Indopedia seed bank, you can expect fast and reliable shipping to all fifty states. We understand the importance of discreet packaging, so rest assured that your order will arrive in a plain, unmarked package. Plus, we offer free shipping on orders over $99! Don't wait any longer, order your Mimosa feminized seeds today.
Key Characteristics of Mimosa
Sativa-dominant hybrid
High THC content (21-30%)
Energizing and uplifting cerebral high
Delightful flavors and aromas with fruity, citrus, and earthy notes
Abundant yields of dense, frosty buds
Resilient and disease-resistant plants
Genetics and Origins of Mimosa
Originating from California, Mimosa is a first-class sativa-dominant hybrid that is a cross between Clementine and Purple Punch. This combination results in high-quality weed plants with delightful flavors and aromas.
Feminized Seed Advantages
Mimosa feminized cannabis seeds are an excellent choice for growers. These seeds have been specially bred to eliminate the possibility of male plants, ensuring a higher yield of dank buds. This means you don't have to worry about dealing with male plants that could potentially ruin your harvest. With feminized seeds, you can focus on cultivating healthy female plants without the worry of accidental pollination.
Benefits of Photoperiod Seeds
Mimosa feminized cannabis seeds are photoperiod seeds, meaning their growth and flowering stages are influenced by light cycles. This makes them suitable for both indoor and outdoor cultivation. Indoor growers can control the lighting schedule to trigger the flowering stage, while outdoor growers can take advantage of natural sunlight and seasonal changes.
Mimosa Seeds Germination Guide
Follow these simple steps to germinate your Mimosa feminized seeds:
Gather the necessary tools: two dinner plates, tweezers, paper towels, purified water, and Mimosa marijuana seeds.
Moisten two paper towels and wring out the excess water. Place one wet sheet on a plate.
Using tweezers, pick up a seed and place it on the damp towel. Repeat for each seed, leaving an inch of space between them.
Lay the second moist paper towel over the seeds and cover with the second dinner plate.
Keep the plates in a warm, dark location like a drawer or cupboard.
Check on your seeds every 24 hours to ensure the towels stay moist.
Your seeds should sprout within 1-5 days. Once they have taproots about half an inch long, gently transplant them into your desired growing medium.
How to Cultivate Mimosa
Growing cannabis plants from Mimosa feminized seeds is relatively straightforward. Here are some general tips for successful cultivation:
Acquire some cannabis cultivation experience before growing Mimosa seeds to prevent common beginner mistakes.
Choose mineral-rich, aerated soil or hydroponics as your growing medium.
Provide adequate sunlight for outdoor cultivation or optimize your indoor grow space with the ideal temperature and humidity.
Regularly inspect your plants for signs of disease or pest infestations and take appropriate measures to prevent them.
Water your plants as needed based on the moisture level of the soil. Avoid overwatering to prevent root rot.
Mimosa Growing Difficulty
Mimosa feminized seeds are suitable for growers with some experience in cannabis cultivation. While they are not overly difficult to grow, it's important to have a basic understanding of plant care and nutrient schedules to ensure successful growth.
Flowering Time of Mimosa
Mimosa cannabis plants typically have a flowering time of 8-10 weeks when grown indoors. For outdoor growers, the harvest can be expected in mid to late October. Make sure to monitor the trichomes for optimal harvest time.
Average Height of Mimosa
The plants grown from Mimosa feminized seeds tend to reach a height of 3-6 feet. This makes them suitable for both indoor and outdoor cultivation. If space is a concern, techniques like pruning and training can help manage the height.
Mimosa Crop Yield
Under optimal conditions, Mimosa feminized seeds can produce a rewarding yield. Indoor growers can expect an average yield of 14 oz./m², while outdoor plants can yield up to 19 oz. per plant. To maximize your crop's yield, ensure proper nutrient management, lighting, and watering throughout the growth cycle.
Quality of Mimosa Buds
Mimosa buds are known for their dense structure and frosty appearance. These resinous nugs boast a thick coat of crystal-like trichomes that glisten in the light. When mature, they exude delightful fruity, citrus, and earthy aromas that make them a pleasure to consume.
Dominant Terpenes in Mimosa
Terpenes are responsible for the unique flavors and aromas of cannabis strains. Mimosa feminized seeds produce plants that contain the following dominant terpenes:
D-limonene: Citrus aroma found in lemons, limes, and oranges.
Terpinolene: Wood and pine scents.
Myrcene: Minty aroma.
Linalool: Soft floral scent.
Beta-caryophyllene: Herbal and earthy aroma.
Smell and Taste of Mimosa
Mimosa buds have a delightful tropical and citrus smell. The combination of fruity terpenes gives them a sweet aroma. When consumed, the taste mirrors the smell, with a burst of fruity and citrus flavors on the palate.
The Effects of Mimosa
Mimosa marijuana delivers a gradual burst of energy and uplifting cerebral effects. Many consumers report increased focus, motivation, and creativity when consuming this strain. It is known to leave users feeling refreshed, positive, and happy.
Medical Uses for Mimosa
Cannabis grown from Mimosa feminized seeds has potential therapeutic benefits for medical consumers. The high THC content combined with moderate CBD levels can provide relief from insomnia, stress, anxiety, chronic fatigue, migraines, and muscular pain. Many users also report improved mood and happiness after consuming this strain.
Buy Mimosa Cannabis Seeds Now in the USA
Don't miss out on the opportunity to grow your own Mimosa cannabis plants! Order your Mimosa feminized seeds from Indopedia seed bank today and experience the joy of cultivating this award-worthy strain. With our fast US-based shipping and discreet packaging, you can start your grow journey in no time. Purchase your Mimosa feminized seeds now and enjoy the bountiful harvest and potent effects this strain has to offer.
Customer Reviews
Impressed with these seeds. 100% germination rate and the plants are flourishing. I can't wait to taste the buds.
Beautiful strain! The plants were robust and the buds were dense and beautifully crystallized. Great purchase!
These seeds are fire! The plants grew strong and healthy, and the buds are dense and frosty. A true delight for any connoisseur.
Strain Data Table
| Attribute | Data |
| --- | --- |
| CBD Content | 0.5 percent |
| Climate Zones | Cold, Continental, Cool, Temperate |
| Difficulty | Intermediate |
| Dominant Terpenes | Limonene |
| Effects | Energetic |
| Flavors | Citrus, Tropical |
| Flowering Time | 8–10 weeks |
| Flowering Type | Photoperiod |
| Genetics | Clementine x Purple Punch |
| Grows Best | Greenhouse, Indoor, Outdoor |
| Harvest Month | October |
| Indica / Sativa | Mostly Indica |
| Indoor Yield | 12-14 oz/m2 |
| Moods | Recharged |
| Outdoor Plant Height | 24 inches |
| Outdoor Yield | 14-16 oz/plant |
| Seed Sex | Feminized |
| Symptoms | Depression, Stress |
| THC Content | 20–24 percent |