Maxigom Autoflower Cannabis Seeds
Order the unrivaled Maxigom Autoflower Cannabis Seeds online in the USA. These premium cannabis seeds are available for fast shipping to all territories within the country.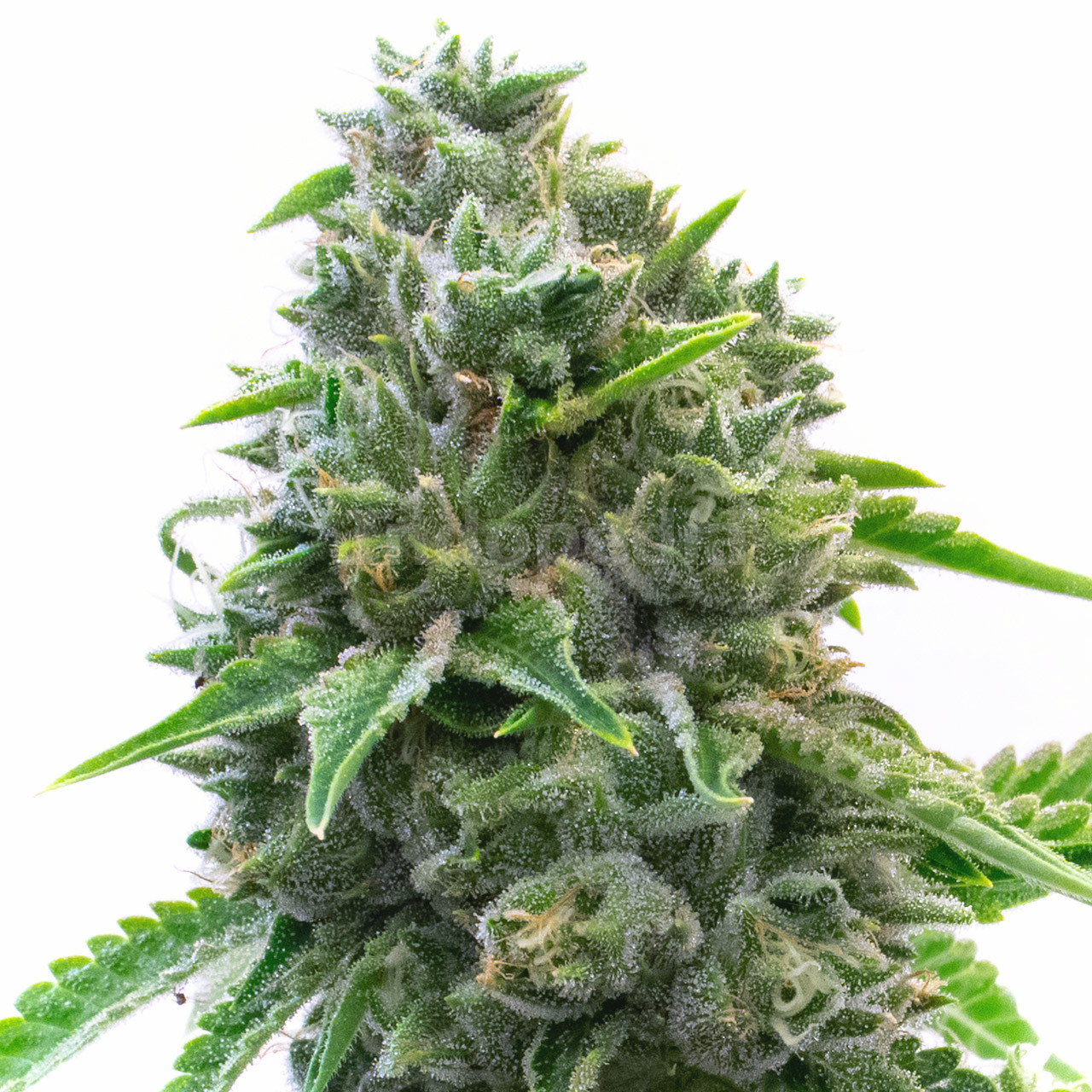 Price Per Seed:
$
11.08
Categories: Autoflower, Indica
Introduction to Maxigom Autoflower Cannabis Seeds
Looking to buy high-quality Maxigom Autoflower cannabis seeds online in the USA? Look no further! Indopedia Seed Bank has the best selection of Maxigom Autoflower seeds for sale. With our fast and reliable shipping, you can have your seeds delivered right to your doorstep in no time. Don't miss out on this opportunity to grow your own supply of this exceptional strain. Order now and experience the benefits of Maxigom Autoflower for yourself.
Fast US-Based Shipping
When you purchase Maxigom Autoflower seeds from Indopedia Seed Bank, you can expect fast and discreet shipping to all fifty states. We understand the importance of privacy when it comes to cannabis cultivation, so we ensure that your order is packaged discreetly and delivered right to your door. Plus, we offer free shipping on all orders over $99. Shop with confidence knowing that your Maxigom Autoflower seeds will be delivered quickly and securely.
Key Characteristics of Maxigom Autoflower
Hybrid strain with a balanced blend of indica and sativa effects
Average THC level of 10% for a mild psychoactive experience
Uplifting and energizing effects perfect for daytime use
Aroma and flavor profile featuring notes of pineapple, mango, and anise
Ruderalis genetics make it easy to grow in most climates
Short life cycle of 10-12 weeks for faster harvests
Genetics and Origins of Maxigom Autoflower
Maxigom Autoflower is the result of crossing two highly popular hybrids: Auto Critical Mass and Auto AK-47. These parent strains contribute to the unique characteristics of Maxigom Autoflower, including its well-balanced effects and delightful aroma and flavor. The combination of indica and sativa genetics ensures a pleasant and uplifting experience for recreational users.
Feminized Seed Advantages
Maxigom Autoflower seeds are feminized, meaning they have been specially bred to produce only female plants. This offers several advantages for growers. With feminized seeds, you won't have to worry about identifying and removing male plants, saving you time and effort. Female plants also produce the smokable buds that most growers desire, maximizing your yield. Experience the convenience and efficiency of growing with feminized Maxigom Autoflower seeds.
Benefits of Autoflowering Seeds
Autoflowering seeds, like Maxigom Autoflower, are highly sought after by both indoor and outdoor growers. These seeds have a unique characteristic that allows them to transition from the vegetative stage to the flowering stage automatically, without the need for changes in light cycles. This makes them ideal for indoor growers who want to streamline their cultivation process. Additionally, autoflowering seeds have a shorter life cycle compared to photoperiodic strains, making them perfect for outdoor growers who want multiple harvests in a single season.
Maxigom Autoflower Seeds Germination Guide
Moisten a paper towel with distilled water, avoiding excess moisture.
Place Maxigom Autoflower seeds on the damp paper towel, spacing them about an inch apart.
Cover the seeds with another moist paper towel.
Store the seeds in a dark and dry place.
Check daily to ensure the paper towels do not dry out, spraying more water if necessary.
Within one to five days, you should see taproots sprouting.
Once taproots have developed, delicately transplant the seedlings.
How to Cultivate Maxigom Autoflower
Cultivating Maxigom Autoflower seeds is a rewarding experience. Whether you choose to grow indoors or outdoors, there are a few essential steps to follow. Provide your plants with optimal temperature and humidity levels, as well as the right pH balance for their growing medium. When growing indoors, ensure proper airflow and consider using support for the branches to prevent breakage. With proper care and attention, you can expect a bountiful harvest of high-quality buds.
Maxigom Autoflower Growing Difficulty
Maxigom Autoflower seeds are beginner-friendly and suitable for growers of all skill levels. These plants are resistant to pests and diseases, making them easy to manage. Their smaller stature also makes them ideal for indoor cultivation or small outdoor spaces. Whether you're a seasoned grower or just starting out, you can confidently cultivate Maxigom Autoflower seeds and enjoy successful yields.
Flowering Time of Maxigom Autoflower
The plants grown from Maxigom Autoflower seeds have a relatively short flowering time of approximately 8-9 weeks. This means that from the time you plant your seeds, you can expect to harvest fully mature buds in just a few months. For indoor growers, this allows for quicker turnover and multiple harvests throughout the year. Outdoor growers can plan their planting schedule accordingly to take advantage of specific seasonal conditions. Experience the joy of growing with Maxigom Autoflower seeds and enjoy timely harvests.
Average Height of Maxigom Autoflower
Maxigom Autoflower plants typically reach a height of around 3.25 feet, making them suitable for both indoor and outdoor cultivation. Their compact size allows for easy management and discreet growing. If space is a concern, there are techniques available to manage the plant's height and promote healthy growth. Enjoy the flexibility of growing Maxigom Autoflower seeds in various environments.
Maxigom Autoflower Crop Yield
One of the impressive features of Maxigom Autoflower plants is their high yield potential. With proper care and optimal growing conditions, indoor growers can expect a harvest of up to 18 ounces per square meter. Outdoor plants can produce an impressive 4 ounces of buds per plant. By implementing proven cultivation techniques and maximizing your plant's potential, you can enjoy a bountiful harvest of top-quality buds.
Quality of Maxigom Autoflower Buds
Maxigom Autoflower buds are known for their exceptional quality. The strain's genetics ensure a delightful aroma and flavor profile, featuring notes of pineapple, mango, and anise. These flavors transfer to the taste when smoking, providing a smooth and enjoyable experience. Proper drying and curing techniques enhance the overall quality of the buds, resulting in a product that is highly desirable among cannabis enthusiasts.
Dominant Terpenes in Maxigom Autoflower
Terpenes are organic compounds found in cannabis plants that contribute to their unique aroma and flavor profiles. In Maxigom Autoflower, the dominant terpene is Limonene. This terpene is responsible for the strain's citrusy scent and taste, adding to its overall appeal. Experience the delightful combination of terpenes in Maxigom Autoflower buds.
Smell and Taste of Maxigom Autoflower
Breaking apart the buds of Maxigom Autoflower releases a tantalizing aroma. The blend of pineapple, mango, and anise creates an irresistible scent that will entice cannabis enthusiasts. When smoked, Maxigom Autoflower offers a mild mix of the same fruity flavors, resulting in a pleasant and enjoyable taste experience. Exhale and savor the lingering hints of anise and flowers. Indulge in the delightful smell and taste of Maxigom Autoflower.
The Effects of Maxigom Autoflower
Maxigom Autoflower marijuana delivers a gentle euphoric buzz that leads to sheer bliss. The strain's psychoactive effects are mild, allowing users to enjoy a relaxing yet energizing experience without feeling overwhelmed. These buds are perfect for daytime use as they clear the mind, uplift the spirit, and leave you feeling happy and cheerful. Maxigom Autoflower promotes a sense of calm and well-being without inducing laziness or lethargy.
Medical Uses for Maxigom Autoflower
While there is limited medical research on the specific benefits of Maxigom Autoflower, many users have reported finding relief from psychological stress and mild physical ailments. The strain's uplifting effects and gentle sense of well-being may help alleviate symptoms of stress, anxiety, and low moods. Maxigom Autoflower's potential therapeutic benefits make it a popular choice among those seeking natural remedies.
Buy Maxigom Autoflower Cannabis Seeds Now in the USA
Indopedia Seed Bank is your go-to source for top-quality Maxigom Autoflower cannabis seeds in the USA. With our extensive selection and fast shipping, you can start cultivating your own supply of this exceptional strain in no time. Don't miss out on this opportunity to grow high-quality buds with ease. Order your Maxigom Autoflower seeds today and experience the joy of homegrown weed.
Customer Reviews
These are the best seeds I've ever grown. High yield, potent buds, and they flowered right on schedule.
Fantastic seeds! Germinated quickly and the plants grew into hearty specimens. The end product was of top shelf quality.
These seeds are like magic beans! They sprouted into plants that were straight out of a dream. The quality and potency are beyond compare.
Strain Data Table
| Attribute | Data |
| --- | --- |
| CBD Content | 0.5 percent |
| Climate Zones | Continental, Mediterranean, Sunny, Temperate |
| Difficulty | Beginner |
| Dominant Terpenes | Limonene |
| Effects | Energetic, Euphoric, Happy, Relaxed, Uplifted |
| Flavors | Citrus, Pineapple, Sweet |
| Flowering Time | 10–12 weeks |
| Flowering Type | Autoflowering |
| Genetics | AK-47 Auto x Critical Mass Auto |
| Grows Best | Greenhouse, Indoor, Outdoor |
| Harvest Month | All Year |
| Indica / Sativa | Mostly Indica |
| Indoor Plant Height | 11–15 inches |
| Indoor Yield | 18–21 oz/m2 |
| Moods | Recharged, Relaxed, Uplift |
| Outdoor Plant Height | 11–15 inches |
| Outdoor Yield | 2–3 oz/plant |
| Seed Sex | Feminized |
| Symptoms | Anxiety, Arthritis, Depression, Migranes, Stress |
| THC Content | 17 percent |