Maui Wowie Feminized Cannabis Seeds
Secure the top-quality Maui Wowie Feminized Cannabis Seeds for sale online in the USA. These superior marijuana seeds are in store and dispatched speedily to every region across the nation.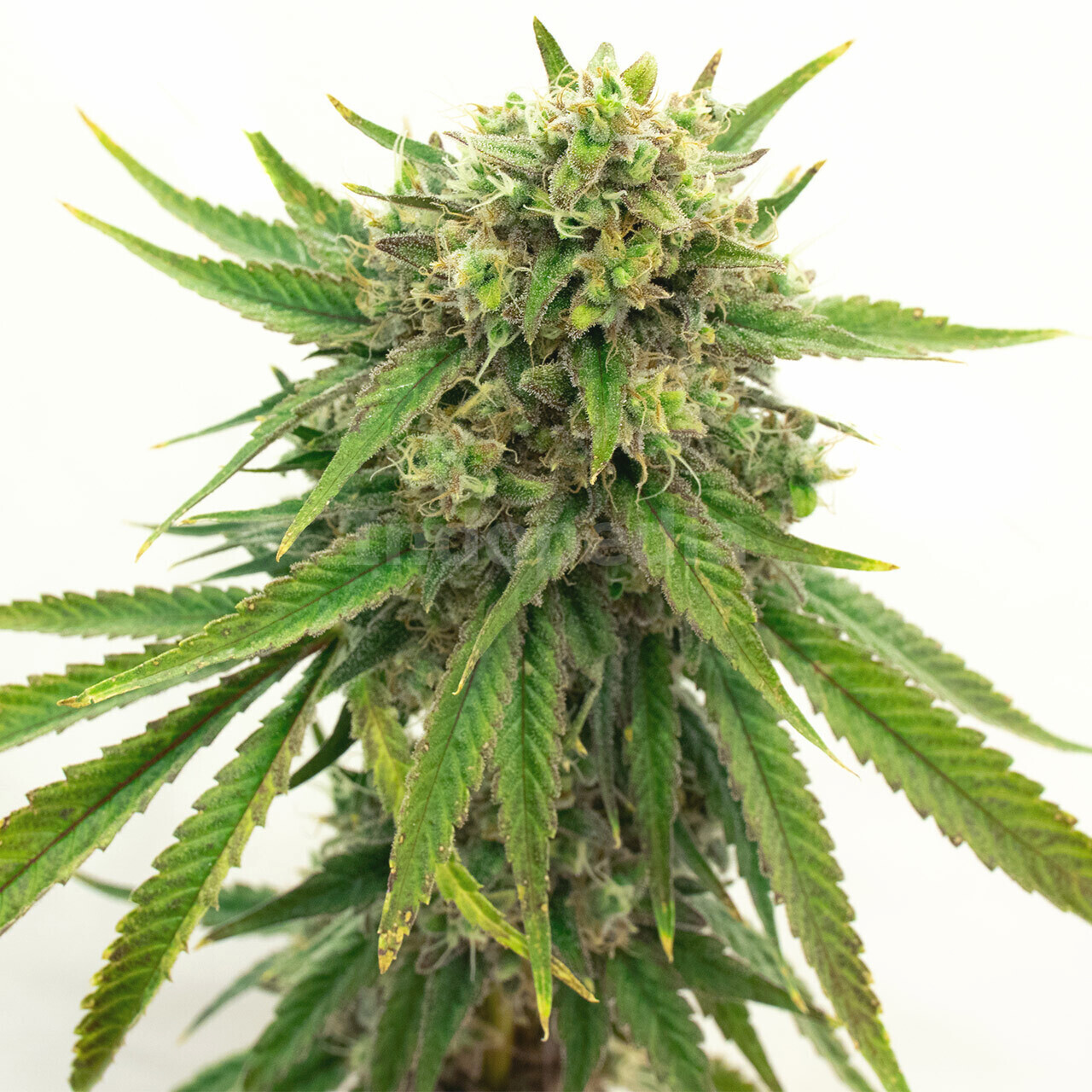 Price Per Seed:
$
9.38
Introduction to Maui Wowie Feminized Cannabis Seeds
Looking to buy high-quality Maui Wowie feminized cannabis seeds online in the USA? Look no further! Indopedia Seed Bank offers the best selection of Maui Wowie feminized seeds for sale, ready to be shipped to your doorstep. With our fast and discreet shipping, you can start growing your own tropical paradise in no time. Don't miss out on this legendary sativa-dominant strain that delivers an uplifting and energizing experience with every toke.
Fast US-Based Shipping
When you order Maui Wowie feminized cannabis seeds from Indopedia Seed Bank, you can expect fast and reliable shipping to all fifty states. Our discreet packaging ensures that your seeds arrive safely and securely. Plus, we offer free shipping on orders over $99, so you can save even more on your purchase. Don't wait any longer – order your Maui Wowie feminized seeds today and experience the joy of growing your own cannabis.
Key Characteristics of Maui Wowie
Sativa-dominant hybrid
Hawaiian sativa in-bred line (IBL) genetics
Uplifting, euphoric, stress-relieving effects
Sweet, citrus, tropical flavor and aroma
Dominant terpenes include limonene, myrcene, and pinene
Intermediate grow difficulty
Genetics and Origins of Maui Wowie
Maui Wowie is an in-bred line (IBL) strain with genetics originating from the Hawaiian sativa landrace. It has been selectively backcrossed to retain its genetic purity, resulting in a highly stable and resilient strain. With Maui Wowie feminized seeds, you can be confident that you're growing a true classic.
Feminized Seed Advantages
Feminized seeds, like Maui Wowie feminized, are specially bred to ensure that they develop into female plants almost every time. This means you won't have to worry about wasting time and resources on unproductive male plants. Feminized seeds offer the best chance at cultivating an all-female crop of cannabis, allowing you to focus on maximizing your yields.
Benefits of Photoperiod Seeds
Maui Wowie feminized cannabis seeds are photoperiod seeds, meaning their growth and flowering are influenced by changes in light cycles. This makes them suitable for both indoor and outdoor cultivation. Indoor growers can manipulate the light cycle to control the vegetative and flowering stages, while outdoor growers can take advantage of seasonal changes to stimulate flowering. With photoperiod seeds, you have more control over the growth and development of your plants.
Maui Wowie Seeds Germination Guide
Gather purified water, paper towels, and two plates.
Wet two paper towels using purified water.
Place damp towels on a plate and lay Maui Wowie feminized seeds on top.
Cover the seeds with another damp towel and place the second plate on top to create a humid environment.
Keep the plate germ chamber somewhere warm and dark.
Monitor every 12-24 hours to ensure the towels stay damp.
Seeds should open within 24-48 hours, but may take up to 120 hours in some cases.
Transfer opened seeds to starter pots, planting them an inch deep with the taproot facing down.
How to Cultivate Maui Wowie
Maui Wowie feminized seeds require an accommodating environment to fulfill their potential. While they may be more suitable for experienced growers, they can thrive both indoors and outdoors when provided with the right conditions. However, outdoor cultivation requires a climate similar to its native Hawaii, with plenty of sun and warm, subtropical conditions.
Maui Wowie Growing Difficulty
Maui Wowie feminized seeds have an intermediate grow difficulty level. While they are generally resilient plants, they are sensitive to suboptimal environments and require skilled management. The stretchy sativa growth profile demands vertical space or significant training to control size. Mold resistance and humidity tolerance make Maui Wowie well-suited for damper conditions. With proper care and attention, you can successfully cultivate this heavenly Hawaiian hybrid.
Flowering Time of Maui Wowie
The flowering time for Maui Wowie cannabis plants is 9-11 weeks. During this period, your plants will transition from the vegetative stage to the flowering stage, producing beautiful buds. Indoor growers can control the light cycle to ensure optimal flowering conditions. Outdoor growers should aim to harvest by mid-October in the Northern Hemisphere to avoid colder temperatures.
Average Height of Maui Wowie
Maui Wowie plants can reach heights of 6-7 feet indoors and even taller outdoors with plenty of sun. To manage their size, topping or low-stress training methods can be employed. Unmanaged plants may require staking or tying up to support the thin, bud-bearing branches. Consider your available space and height management techniques when cultivating Maui Wowie.
Maui Wowie Crop Yield
With proper care and cultivation techniques, Maui Wowie feminized seeds can yield impressive results. Indoor growers can expect yields of 12-16 oz. per m² after a flowering time of 9-11 weeks. Outdoor cultivation under ideal conditions can result in yields of approximately 32 oz. per plant. To maximize your harvest, ensure your plants receive adequate nutrition, light, and water throughout their growth cycle.
Quality of Maui Wowie Buds
Maui Wowie feminized seeds produce tall, slender plants that develop moss-colored fluffy buds covered in resinous trichomes. The buds exude an enticing tropical and fruity aroma as they mature. Experience the premium quality of authentic Hawaiian genetics with Maui Maui cannabis.
Dominant Terpenes in Maui Wowie
Terpenes are aromatic compounds found in cannabis that contribute to its flavor and aroma profile. Maui Wowie is rich in terpenes, with limonene, myrcene, and pinene being the dominant ones. Limonene provides a tart citrus scent, while myrcene adds to the sweet pineapple and mango notes. Pinene brings a hint of fresh herbs to the overall fragrance and flavor experience.
Smell and Taste of Maui Wowie
Maui Wowie feminized seeds develop into plants that exude a mouth-watering aroma. Fresh flowers captivate your senses with a tropical and fruity fragrance, combining tart citrus with sweet pineapple and mango notes. As the buds dry and cure, the fruity smells intensify, accompanied by slight earthy undertones. When smoked, the rich and thick smoke delivers a torrent of tropical flavors, leaving behind a sweet aftertaste with hints of fresh herbs.
The Effects of Maui Wowie
Maui Wowie marijuana is known for its fast-acting and long-lasting effects. Just a few tokes deliver an uplifting and euphoric experience filled with energy and positive vibes. The giddy cerebral kick brings an explosion of positivity and stimulates conversation and laughter when shared with friends. The energizing buzz provides motivation and creativity, making it perfect for kickstarting your day or finding inspiration for artistic endeavors. As the high gradually tapers off, you'll experience a mellow, contented buzz accompanied by gentle relaxation.
Medical Uses for Maui Wowie
While Maui Wowie is not particularly high in CBD, its potent psychoactive properties and uplifting effects may still provide some relief for certain medical conditions. Users with social anxiety or depression may find comfort in Maui Wowie's cheerful outlook and increased confidence. The strain's physical properties offer relief from minor physical issues such as muscular tension, cramps, and general tiredness. Please consult with a medical professional before using cannabis for medicinal purposes.
Buy Maui Wowie Cannabis Seeds Now in the USA
Indopedia Seed Bank is your go-to source for high-quality Maui Wowie feminized cannabis seeds in the USA. With our fast and discreet shipping, you can have your seeds delivered right to your door. Don't miss out on this legendary strain – order your Maui Wowie feminized seeds now and start growing your own tropical paradise!
Customer Reviews
Extremely satisfied with my purchase. A hardy strain that handled changes in temperature well and yielded bountiful harvests.
Great purchase! The strain grew robustly and the buds were beautifully dense. The high was clean and uplifting.
A+ genetics right here! These seeds produced some seriously dank nugs that had me floating on cloud nine. Prepare to be mind-blown!
Strain Data Table
| Attribute | Data |
| --- | --- |
| CBD Content | 0.2 percent |
| Climate Zones | Continental, Mediterranean, Sunny, Temperate |
| Difficulty | Intermediate |
| Dominant Terpenes | Myrcene |
| Effects | Creative, Energetic, Euphoric, Happy, Hungry, Relaxed, Talkative, Uplifted |
| Flavors | Fruity, Citrus, Herbal, Pineapple, Sweet |
| Flowering Time | 10–12 weeks |
| Flowering Type | Photoperiod |
| Genetics | Unknown |
| Grows Best | Greenhouse, Indoor, Outdoor |
| Harvest Month | October |
| Indica / Sativa | Mostly Sativa |
| Indoor Plant Height | 5–8 inches |
| Indoor Yield | 12–16 oz/m2 |
| Moods | Efficient, Recharged, Relaxed, Uplift |
| Outdoor Plant Height | 28–33 inches |
| Outdoor Yield | 16 oz/plant |
| Seed Sex | Feminized |
| Symptoms | Arthritis, Depression, Migranes, Stress |
| THC Content | 16 percent |