Matanuska Tundra Feminized Cannabis Seeds
Purchase the exceptional Matanuska Tundra Feminized Cannabis Seeds online in the USA. These upscale cannabis seeds are ready for immediate delivery to all regions nationwide.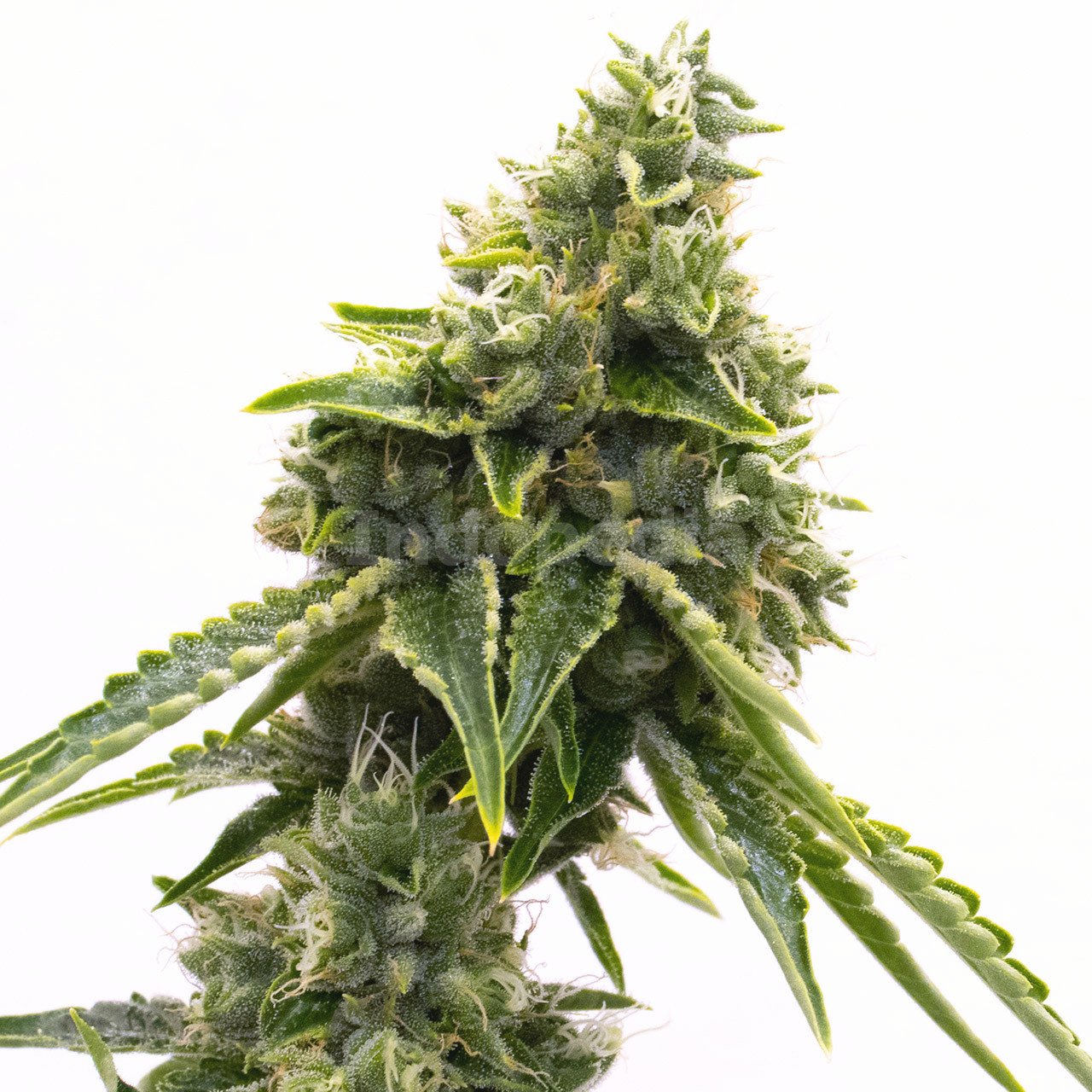 Price Per Seed:
$
9.38
Introduction to Matanuska Tundra Feminized Cannabis Seeds
Looking to buy high-quality cannabis seeds online in the USA? Indopedia has you covered with our selection of Matanuska Tundra feminized cannabis seeds. These seeds offer a chance to grow this Alaskan marvel right at home. Found growing in the Alaskan foothills, this strain is incredibly hardy and resilient, making it perfect for beginners or novice growers. Plus, since these seeds are feminized, you're virtually guaranteed a crop of bud-bearing females.
Fast US-Based Shipping
When you purchase Matanuska Tundra feminized cannabis seeds from Indopedia, you can expect fast shipping to all fifty states. We understand the importance of discreet packaging, so your order will arrive safely and securely. Plus, we offer free shipping on orders over $99. Choose Indopedia for all your marijuana seed needs and experience the convenience of domestic shipping.
Key Characteristics of Matanuska Tundra
Slightly indica-leaning hybrid cultivar
Incredibly hardy and resilient
Perfect for beginners or novice growers
Generous yields given its smaller size
Well-balanced set of cerebral and physical effects
Ideal for evening or nighttime use
Genetics and Origins of Matanuska Tundra
The genetic background of Matanuska Tundra remains unknown, adding to its mysterious allure. Some theories suggest it may be a cross between a Californian sativa/ruderalis hybrid and Afghani Kush. While we can't confirm these theories, the characteristics of the strain align with this speculation. Regardless of its origins, Matanuska Tundra feminized seeds contain superior genetics that result in resilient and easy-to-grow plants.
Feminized Seed Advantages
Feminized cannabis seeds like Matanuska Tundra have undergone a special breeding process to ensure they develop into female plants 99.9% of the time. This eliminates the need to identify and remove male plants, saving time and effort. With all-female plants, you can maximize your yields as every plant produces smokable buds. Whether you're a beginner or experienced grower, feminized seeds offer convenience and efficiency in your cultivation journey.
Benefits of Photoperiod Seeds
Matanuska Tundra is a photoperiod strain, meaning it relies on changes in light cycles to transition from vegetative growth to flowering. This makes it suitable for both indoor and outdoor growers who can control the light exposure their plants receive. Indoor growers can manipulate the light cycle to suit their needs, while outdoor growers can take advantage of seasonal changes to trigger flowering. With photoperiod seeds, you have more control over your cultivation environment.
Matanuska Tundra Seeds Germination Guide
Wet two paper towels with purified water, wringing out any excess moisture.
Place a damp towel on a plate and spread your Matanuska Tundra feminized seeds on the towel, leaving space between each seed.
Cover the seeds with a second damp towel and use another plate as a lid.
Store the setup in a dark, warm drawer or cupboard.
Check on the seeds every 12 hours to ensure the towels remain damp.
Germination can occur within 24-120 hours. Once a seed has sprouted, move it into its starting pot with the taproot facing down.
How to Cultivate Matanuska Tundra
Matanuska Tundra plants thrive in various growing conditions. Whether you choose organic soil or hydroponics, these resilient plants will adapt and flourish. Indoors, they are well-suited for Sea-of-Green setups, maximizing your plant count and yield per harvest. Outdoors, Matanuska Tundra performs best in a warm climate with plenty of sunlight.
Matanuska Tundra Growing Difficulty
Matanuska Tundra is known for its ease of cultivation, making it an excellent choice for beginners. These hardy plants bounce back easily from minor growing errors and require minimal plant management. Whether you're growing indoors or outdoors, you'll find success with Matanuska Tundra feminized seeds.
Flowering Time of Matanuska Tundra
After 8-10 weeks of vegetative growth, Matanuska Tundra enters the flowering stage, which typically lasts around 5 weeks. This transition from vegetative to flowering is an exciting time for growers as buds begin to develop and fill with resin. Indoor growers can control the light cycle to ensure optimal flowering conditions, while outdoor growers can enjoy the natural changes in season. With Matanuska Tundra, you can expect a rewarding harvest.
Average Height of Matanuska Tundra
Matanuska Tundra plants have a compact size, reaching a height of 1.5-2.5 feet. This makes them ideal for growers with limited space or those looking for discreet cultivation options. Whether you have a small indoor setup or an outdoor garden, Matanuska Tundra's manageable height ensures easy care and maintenance.
Matanuska Tundra Crop Yield
Despite its smaller size, Matanuska Tundra plants produce generous yields. Indoors, you can expect an average yield of 12.5-14 oz/m². Outdoors, each plant can yield up to 14 oz in optimal conditions. By providing your plants with the right nutrients, light, and care, you can maximize your harvest and enjoy the bountiful rewards of Matanuska Tundra.
Quality of Matanuska Tundra Buds
Matanuska Tundra buds are highly sought after for their exceptional quality. These frosty, compact buds are a testament to the strain's resinous nature. When dried and cured properly, they offer a complex fragrance and flavor profile. Experience the delights of Matanuska Tundra and indulge in its premium bud quality.
Dominant Terpenes in Matanuska Tundra
Terpenes are aromatic compounds found in cannabis that contribute to its fragrance, flavor, and effects. Matanuska Tundra contains dominant terpenes such as alpha-pinene, myrcene, and humulene. These terpenes give the strain its earthy, piney, and floral aroma. Experience the full sensory delight of Matanuska Tundra with its rich terpene profile.
Smell and Taste of Matanuska Tundra
The fragrance of Matanuska Tundra marijuana is a treat for the senses. Fresh flowers meet earthy tones, with hints of sweetness creating an appealing bouquet. Breaking apart the frosty nugs releases a cool pine needle vapor and a touch of aromatic sandalwood. When it comes to taste, Matanuska Tundra surprises with a subtle but distinct chocolate kick beneath the expected earthiness and pine flavors. Exhaling leaves behind a pleasant woody, chocolatey aftertaste that lingers on the palate.
The Effects of Matanuska Tundra
Consuming cannabis grown from Matanuska Tundra feminized seeds delivers a well-balanced set of cerebral and physical effects. The initial sativa effects bring a sense of ease and euphoria, accompanied by unbridled energy. This strain's positive cerebral buzz is perfect for social events or creative pursuits. Over time, the physical effects become more apparent, providing soothing waves of relaxation that melt away tension and leave you in a state of tranquility. With its calming and sedative properties, Matanuska Tundra is best enjoyed in the evenings or nighttime.
Medical Uses for Matanuska Tundra
Matanuska Tundra offers potential therapeutic benefits for medical cannabis users. Its uplifting and energizing effects can help alleviate stress, tension, migraines, and anxiety. The strain's analgesic properties may provide relief from pain, while its sedative qualities make it a good choice for treating hyperactivity or nervousness. If you're looking for a strain that offers both mental and physical relief, Matanuska Tundra may be the perfect choice.
Buy Matanuska Tundra Cannabis Seeds Now in the USA
Ready to grow your own Matanuska Tundra cannabis? Look no further than Indopedia's collection of premium feminized seeds. With our fast US-based shipping, discreet packaging, and exceptional customer service, we make it easy to get your hands on these in-demand cannabis seeds. Order now and experience the delights of Matanuska Tundra in the comfort of your own home.
Customer Reviews
I've been growing for years and these are by far some of the best seeds I've ever used. Fast germination, healthy growth, and an amazing yield.
Quality seeds, great genetics. The plants were resilient and the end product was top notch. Highly recommend!
These seeds are the real deal, no doubt about it. The plants grew strong and healthy, and the yield was impressive. Can't wait to harvest again!
Strain Data Table
| Attribute | Data |
| --- | --- |
| CBD Content | 0.3 percent |
| Climate Zones | Continental, Mediterranean, Sunny, Temperate |
| Difficulty | Intermediate |
| Dominant Terpenes | Humulene |
| Effects | Creative, Energetic, Euphoric, Focused, Happy, Hungry, Tingly |
| Flavors | Chocolate, Earthy, Flowery, Woody |
| Flowering Time | 8–10 weeks |
| Flowering Type | Photoperiod |
| Genetics | Unknown |
| Grows Best | Greenhouse, Indoor, Outdoor |
| Harvest Month | October |
| Indica / Sativa | Hybrid |
| Indoor Plant Height | 8–12 inches |
| Indoor Yield | 12–13 oz/m2 |
| Moods | Efficient, Focus, Recharged, Relaxed |
| Outdoor Plant Height | 8–12 inches |
| Outdoor Yield | 14–18 oz/plant |
| Seed Sex | Feminized |
| Symptoms | Anxiety, Arthritis, Depression, Migranes, Stomach Ache, Stress |
| THC Content | 19 percent |