Magnum Autoflower Cannabis Seeds
Invest in the unrivaled Magnum Autoflower Cannabis Seeds for sale online in the USA. These superior marijuana seeds are in reserve and dispatched promptly to every state across the USA.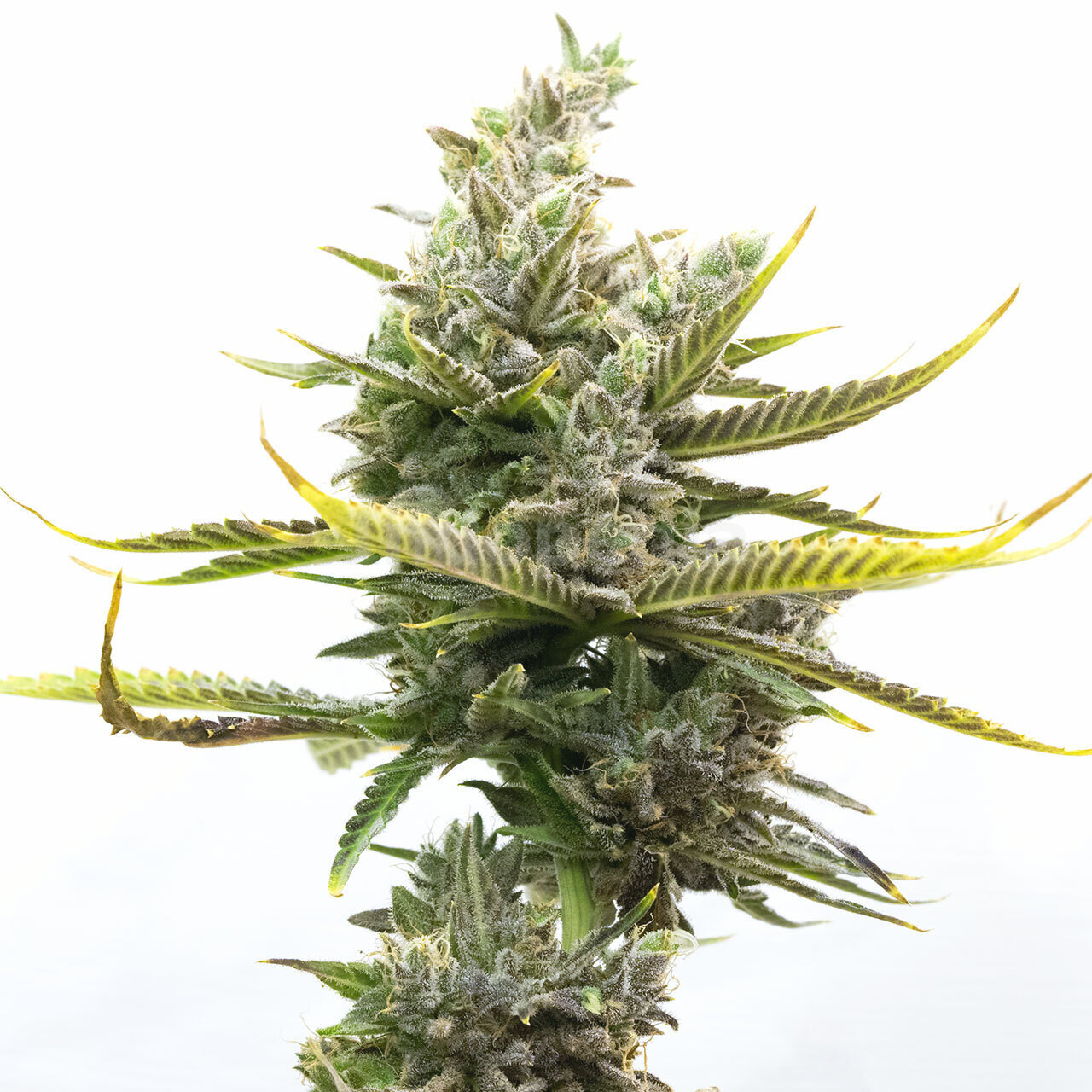 Price Per Seed:
$
9.13
Categories: Autoflower, Sativa
Introduction to Magnum Autoflower Cannabis Seeds
Are you looking to buy the best autoflower seeds online in the USA? Look no further! Indopedia is proud to present Magnum Autoflower, a powerful and potent strain that will blow you away. With its impressive height and bountiful yields, Magnum is the perfect crowd-pleaser for both recreational and medicinal marijuana consumers. Its uplifting and positive effects will turn even the most introverted tokers into chatterboxes, making it ideal for social gatherings. But Magnum isn't just about the buzz - it also offers a wide range of potential therapeutic benefits. So why wait? Purchase your Magnum Autoflower seeds today and experience the magic for yourself!
Fast US-Based Shipping
When you order your Magnum Autoflower cannabis seeds from Indopedia, you can expect fast and reliable shipping to all fifty states in the USA. We understand the importance of discreet packaging, so rest assured that your order will arrive in plain, unmarked packaging. Plus, we offer free shipping on orders over $99! Say goodbye to long waits and uncertain customs inspections - choose Indopedia for all your cannabis seed needs.
Key Characteristics of Magnum Autoflower
Mighty cannabis strain reminiscent of Dirty Harry's .44 Magnum
Grows up to five feet tall
One of the most potent autoflowers currently available
Uplifting and positive impact
Potential therapeutic benefits
Feminized auto-flowering seeds
Sturdy and highly resilient plants
Genetics and Origins of Magnum Autoflower
The exact lineage of Magnum Autoflower remains a closely guarded secret, but what is known is that it is a three-way split of indica, sativa, and ruderalis. This sativa-dominant hybrid is the result of expert breeding techniques and provides a unique and potent cerebral buzz. While the specific genetics may be unknown, Magnum Autoflower has become a legend in the cannabis community for its impressive growth traits, aroma profile, and effects.
Feminized Seed Advantages
Feminized seeds have revolutionized the cannabis growing industry. With Magnum Autoflower feminized seeds, you can eliminate the guesswork of identifying and removing male plants from your crop. This saves time, space, and resources, allowing you to focus on cultivating high-quality buds. Whether you're a beginner or an experienced grower, feminized seeds make the cultivation process much easier and more efficient.
Benefits of Autoflowering Seeds
Autoflowering seeds are a game-changer for both indoor and outdoor growers. Unlike photoperiod strains that require specific light schedules to transition from vegetative growth to flowering, autoflowers will automatically flower after a certain period of time. This means you can enjoy multiple harvests per year, regardless of the season or light cycle. If you're looking for convenience and flexibility in your cannabis cultivation, Magnum Autoflower seeds are the way to go.
Magnum Autoflower Seeds Germination Guide
Moisten two paper towels with purified water.
Place one paper towel over a ceramic plate.
Gently place your Magnum Autoflower seeds on top of the paper towel.
Cover the seeds with another moistened paper towel.
Place another ceramic plate upside down on top to create a dark and humid environment.
Check regularly to ensure the paper towels remain moist.
Within 1-5 days, your Magnum Autoflower seeds will develop healthy taproots and be ready for planting.
How to Cultivate Magnum Autoflower
Cultivating Magnum Autoflower is a breeze for any grower with some experience. These plants are resilient and sturdy, allowing them to thrive in any stable environment. Implementing height-limiting techniques, such as a Sea of Green (SOG) or Screen of Green (ScrOG) setup, can help manage their average height of five feet and promote lateral development.
Magnum Autoflower Growing Difficulty
Magnum Autoflower cannabis seeds are considered to be of intermediate difficulty to grow. While they are resilient and sturdy plants that can handle external stressors well, minor mistakes can still be fatal due to their shortened lifespan. It's important to provide them with proper care and attention throughout their growth cycle to ensure a successful harvest.
Flowering Time of Magnum Autoflower
Magnum Autoflower has a relatively short flowering time of 8-9 weeks when grown indoors. For outdoor growers, the plants will typically be ready for harvest approximately four months after germination. This makes Magnum Autoflower a great choice for those looking for a quick turnaround from seed to harvest.
Average Height of Magnum Autoflower
The plants grown from Magnum Autoflower marijuana seeds have an average height of around five feet tall. While this may be manageable for outdoor growers, it can pose a challenge for indoor cultivators with limited vertical space. Implementing height management techniques, such as low-stress training or using smaller containers, can help control the height and promote lateral growth.
Magnum Autoflower Crop Yield
When grown indoors, Magnum Autoflower plants can yield an impressive 12-14 ounces per square meter of high-quality buds. Outdoor growers can expect to harvest between 2.8 and 5.3 ounces per plant. To maximize your crop yield, provide your plants with optimal growing conditions, including sufficient light, nutrients, and water.
Quality of Magnum Autoflower Buds
Magnum Autoflower buds are known for their impressive quality. They have a pale appearance under a coating of light amber trichomes, giving them a somewhat dusty look. But don't let their appearance fool you - these buds pack a punch. With their potent THC content and unique terpene profile, Magnum Autoflower buds offer a delightful combination of flavors and aromas that will leave you craving more.
Dominant Terpenes in Magnum Autoflower
Terpenes are aromatic compounds found in cannabis that contribute to its unique scent and flavor profile. Magnum Autoflower contains a variety of terpenes, including Limonene, Myrcene, and Caryophyllene. These terpenes give Magnum its sweet, spicy, citrusy aroma, with hints of musk and earthiness. The combination of terpenes creates a complex and enticing bouquet that will leave your senses wanting more.
Smell and Taste of Magnum Autoflower
Magnum Autoflower marijuana has a musky, skunky, and earthy aroma that becomes sweet and citrusy when the buds are broken apart. When smoked or vaporized, it offers fruity bittersweet citrus flavors with spicy undertones and notes of fresh herbs. The smoke is smooth and satisfying, leaving an alluring musky pungency on the exhale. From smell to taste, Magnum Autoflower tantalizes the senses with its sophisticated and delightful flavors.
The Effects of Magnum Autoflower
The effects of Magnum Autoflower cannabis are awe-inspiring. Despite its moderate THC content, this strain delivers a unique and potent cerebral buzz that gradually intensifies over time. It starts with mild cerebral sensations, washing away stress and boosting your mood. Before long, even the most introverted tokers become the life of the party. As the experience progresses, relaxation sets in, inducing a state of tranquil bliss. Magnum Autoflower is the perfect strain for social gatherings, creative endeavors, or simply unwinding after a long day.
Medical Uses for Magnum Autoflower
Many medical marijuana users report numerous potential therapeutic benefits from Magnum Autoflower. Its mood-boosting properties make it highly efficient in relieving symptoms related to stress, social anxiety, depression, bipolar disorder, and ADD/ADHD. Additionally, it has analgesic properties that may help alleviate mild to moderate pain associated with eye pressure, migraines, joint pains, backaches, and muscle injuries. Please consult a medical professional before using cannabis for medicinal purposes.
Buy Magnum Autoflower Cannabis Seeds Now in the USA
Don't miss out on the opportunity to grow your own potent and high-quality cannabis with Magnum Autoflower seeds. Indopedia is your trusted source for premium cannabis seeds in the USA. With fast shipping, discreet packaging, and a wide range of payment options available, ordering your Magnum Autoflower seeds online has never been easier. Choose Indopedia today and embark on your cannabis cultivation journey!
Customer Reviews
A fantastic purchase! Excellent germination rate and the resulting buds are incredibly potent. Will definitely be back for more.
Amazing genetics! The seeds sprouted quickly and the plants grew with vigor. The yield was impressive and the quality, outstanding.
These seeds are a game-changer, fam! The plants are vigorous, and the buds are dripping with resin. The high is a rollercoaster of bliss. I'm in love!
Strain Data Table
| Attribute | Data |
| --- | --- |
| CBD Content | 0.2 percent |
| Climate Zones | Continental, Mediterranean, Sunny, Temperate |
| Difficulty | Beginner |
| Dominant Terpenes | Caryophyllene |
| Effects | Creative, Energetic, Euphoric, Giggly, Happy, Relaxed, Talkative, Uplifted |
| Flavors | Citrus, Pungent, Spicy, Sweet |
| Flowering Time | 10–12 weeks |
| Flowering Type | Autoflowering |
| Genetics | Unknown |
| Grows Best | Greenhouse, Indoor, Outdoor |
| Harvest Month | All Year |
| Indica / Sativa | Mostly Sativa |
| Indoor Plant Height | 23 inches |
| Indoor Yield | 18 oz/m2 |
| Moods | Efficient, Recharged, Relaxed, Uplift |
| Outdoor Plant Height | 23 inches |
| Outdoor Yield | 5–7 oz/plant |
| Seed Sex | Feminized |
| Symptoms | Arthritis, Depression, Migranes, Stress |
| THC Content | 19 percent |