LSD Feminized Cannabis Seeds
Obtain the finest LSD Feminized Cannabis Seeds online in the USA. These premium cannabis seeds are available for fast shipping to all territories within the country.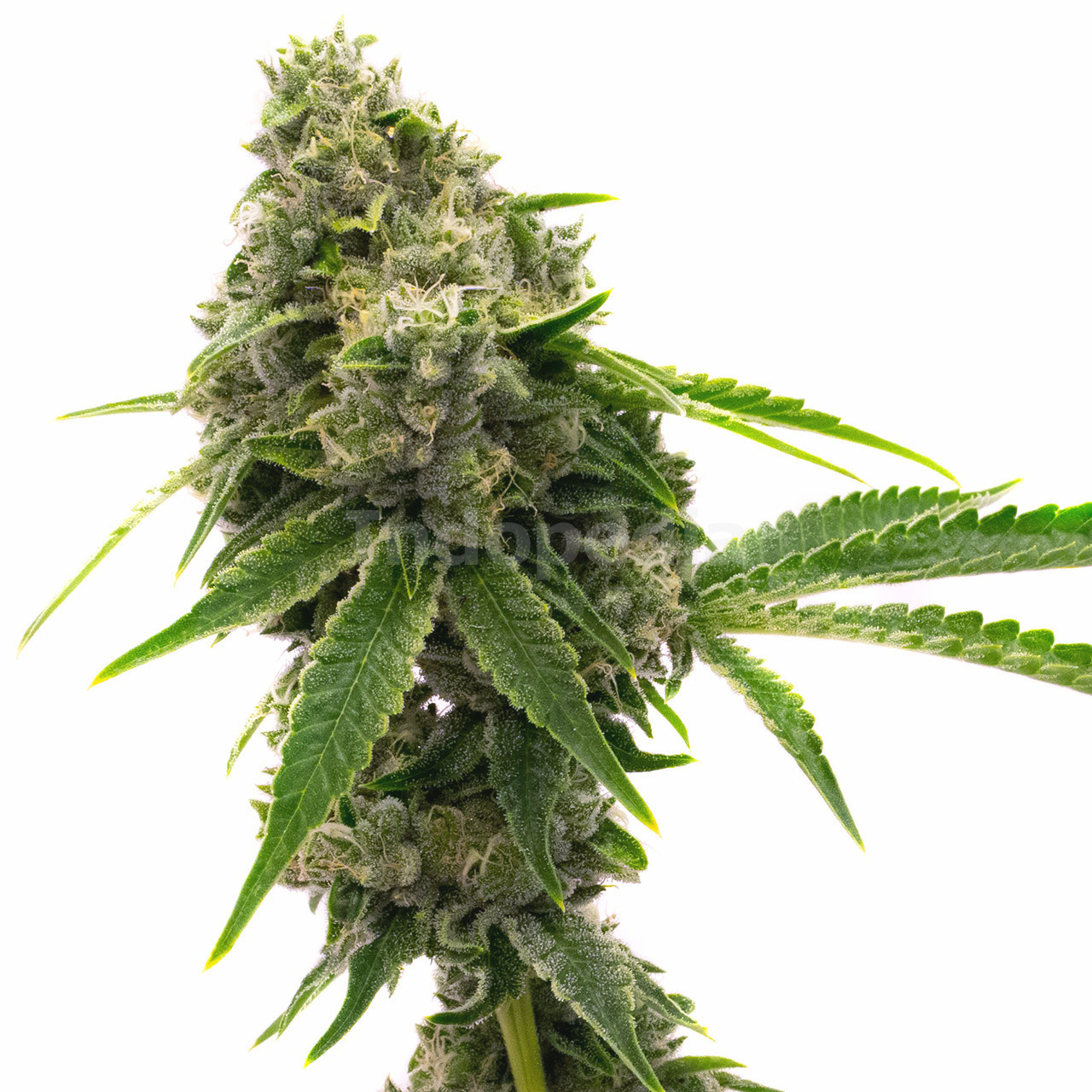 Price Per Seed:
$
9.38
Introduction to LSD Feminized Cannabis Seeds
Looking to embark on a mind-altering cannabis journey? Look no further than LSD feminized marijuana seeds. These seeds pack a punch with a mighty 24% THC content, delivering a psychedelic pool of highness that even the most tolerant weed fans will enjoy. Not only are LSD feminized seeds known for their potent effects, but they also produce one of the tastiest options among high THC seeds.
Indopedia, your trusted American seed bank, is here to fulfill all your weed seed needs. We offer a wide selection of premium seeds for sale, including LSD feminized seeds. With our fast domestic shipping, stealthy packaging, and excellent customer service, you can trust us to deliver your seeds quickly and securely. Order now and experience the psychedelic effects of LSD marijuana.
Fast US-Based Shipping
At Indopedia, we understand the importance of fast and reliable shipping when it comes to buying cannabis seeds online. That's why we offer swift US-based shipping to all fifty states. With our discreet packaging, you can rest assured that your order will arrive safely and securely. Plus, we offer free shipping on orders over $99, so you can save even more when you buy LSD feminized cannabis seeds from us.
Key Characteristics of LSD
Potent THC content of 24%
Stoney, mind-altering effects
Tasty flavors of berry, pine, and bubblegum
Sativa-leaning hybrid
Genetics and Origins of LSD
LSD feminized cannabis seeds come from a renowned group of breeders in Amsterdam known as Barney's Farm. They combined the rare hybrid Mazar I Sharif with Skunk #1 to create this sativa-leaning cultivar. Its genetics provide a mellow, mind-altering experience that will have you floating on a cloud of relaxation while seeing the world from new perspectives.
Feminized Seed Advantages
Feminized LSD marijuana seeds have many advantages for growers. These female-only seeds eliminate the need to identify and remove male plants, saving time and effort. They also produce higher yields as female plants are known for their resinous buds. With LSD feminized seeds, you can maximize your harvest and enjoy the benefits of this incredible cultivar.
Benefits of Photoperiod Seeds
LSD feminized seeds are photoperiod seeds, meaning they require a specific light cycle to transition from the vegetative stage to the flowering stage. This makes them ideal for indoor and outdoor growers who want to control the growth and flowering process. With photoperiod seeds, you can manipulate the light cycle to optimize growth, yield, and harvest time.
LSD Seeds Germination Guide
Follow these simple steps to germinate your LSD feminized seeds successfully:
Place LSD feminized seeds on a damp paper towel.
Cover the seeds with another damp paper towel and place them on a dinner plate.
Mist the paper towels with purified water to keep them moist.
Wait for taproots to emerge, usually within five days.
Transplant the germinated seeds into your chosen growing medium.
How to Cultivate LSD
LSD feminized cannabis seeds are relatively easy to grow, making them suitable for cultivators of all experience levels. Here are some general tips for cultivating LSD:
Keep the temperature between 65 and 80 degrees Fahrenheit.
Maintain humidity levels below 50% to prevent mold.
Use nutrient-rich soil or organic fertilizer for optimal growth.
Trim lower fan leaves to allow light penetration and prevent mold.
Consider using an odor filter as LSD plants produce a strong aroma.
LSD Growing Difficulty
With its natural resistance to common diseases and pests, the LSD strain is considered relatively easy to grow. Whether you're a beginner or an experienced cultivator, you can enjoy a successful harvest with this resilient cultivar. With proper care and attention to environmental conditions, you can easily grow healthy and potent LSD plants.
Flowering Time of LSD
The plants grown from LSD feminized seeds have a flowering time of eight to ten weeks. Indoor growers can expect to harvest their buds after this period. For outdoor growers, LSD plants are typically ready for harvest in October. Enjoy the fruits of your labor and experience the unique psychedelic effects of these beautiful cone-shaped buds.
Average Height of LSD
Feminized LSD marijuana seeds grow into short plants, reaching a maximum height of two feet. While small in stature, they tend to grow out laterally, so it's important to space out your plants accordingly. With proper height management techniques, you can successfully cultivate LSD plants in various spaces.
LSD Crop Yield
Indoor growers can expect yields of around 20.4 ounces per square meter from LSD feminized seeds. Outdoor growers can achieve yields of approximately 21 ounces per plant. To increase your yield, ensure proper nutrient intake and light exposure throughout the growth cycle.
Quality of LSD Buds
LSD feminized cannabis seeds produce gorgeous cone-shaped buds that display a range of green hues with orange hairs or pistils. These buds are coated in a thick white trichome blanket, giving them a sugary appearance. The high THC content and balanced genetics result in buds that offer potent relaxation and mental clarity.
Dominant Terpenes in LSD
Terpenes are aromatic compounds found in cannabis that contribute to its taste and smell. LSD cannabis buds contain dominant myrcene terpenes, which give off a pine and musky scent. When consumed, the sweet citrus aroma is complemented by flavors of berry, pine, and even bubblegum, providing a delightful sensory experience.
Smell and Taste of LSD
The tightly packed flowers produced by LSD feminized seeds give off a powerful fragrance. At first, you'll notice an overwhelming pine and musky scent inherited from its Skunk lineage. Pushing past these pungent odors, you'll experience a delightfully sweet citrus aroma with hints of berry, pine, and bubblegum. The taste is just as exquisite, offering a flavorful journey with every puff.
The Effects of LSD
LSD cannabis offers the best of both worlds with its almost balanced genetics. After consumption, you'll feel a warm sensation radiating from your skin, leading to a burst of euphoria and upliftment in your head. LSD provides an energizing yet relaxing high that enhances focus and creativity for those with a high tolerance. Less experienced users may experience visual distortion and confusion before transitioning into a sedated body stone.
Medical Uses for LSD
In addition to its recreational effects, LSD cannabis buds have numerous medicinal benefits. The relaxing properties of this cultivar can help alleviate chronic pain, stress, migraines, and joint pain. It also has potential anti-inflammatory effects that may aid in reducing pain and inflammation. Additionally, LSD can assist in combating insomnia and depression by promoting relaxation and mental clarity.
Buy LSD Cannabis Seeds Now in the USA
Ready to embark on a psychedelic adventure? Buy LSD feminized cannabis seeds now from Indopedia, your trusted seed bank in the USA. We offer premium seeds at competitive prices, ensuring you get the best value for your money. With our fast shipping, discreet packaging, and excellent customer service, you can trust us to deliver your seeds securely to your doorstep. Order now and experience the mind-altering relaxation of LSD feminized marijuana seeds.
Customer Reviews
These seeds exceeded all my expectations. Perfect germination rates and the plants are just amazing.
Great seeds, quick delivery, discreet packaging. The plants grew quickly and provided a bountiful harvest. The high was very cerebral and creative.
I'm over the moon with these seeds, man! The plants flourished, and the buds are a sight to behold. The taste and effects are mind-blowing. A must-try for any cannabis enthusiast!
Strain Data Table
| Attribute | Data |
| --- | --- |
| CBD Content | 0.7 percent |
| Climate Zones | Continental, Mediterranean, Sunny, Temperate |
| Difficulty | Beginner |
| Dominant Terpenes | Myrcene |
| Effects | Creative, Energetic, Euphoric, Focused, Relaxed, Sleepy, Uplifted |
| Flavors | Earthy, Pungent, Skunk, Sweet |
| Flowering Time | 8–10 weeks |
| Flowering Type | Photoperiod |
| Genetics | Mazar I Sharif x Skunk #1 |
| Grows Best | Greenhouse, Indoor, Outdoor |
| Harvest Month | September |
| Indica / Sativa | Mostly Sativa |
| Indoor Plant Height | 9 inches |
| Indoor Yield | 21 oz/m2 |
| Moods | Focus, Recharged, Relaxed, Uplift |
| Outdoor Plant Height | 9 inches |
| Outdoor Yield | 21 oz/plant |
| Seed Sex | Feminized |
| Symptoms | Anxiety, Arthritis, Depression, Inflammation, Insomnia, Migranes, Stress |
| THC Content | 24 percent |