Lemon Tree Feminized Cannabis Seeds
Purchase the select Lemon Tree Feminized Cannabis Seeds for sale online in the USA. These top-class marijuana seeds are in hand and ship promptly to all states in the USA.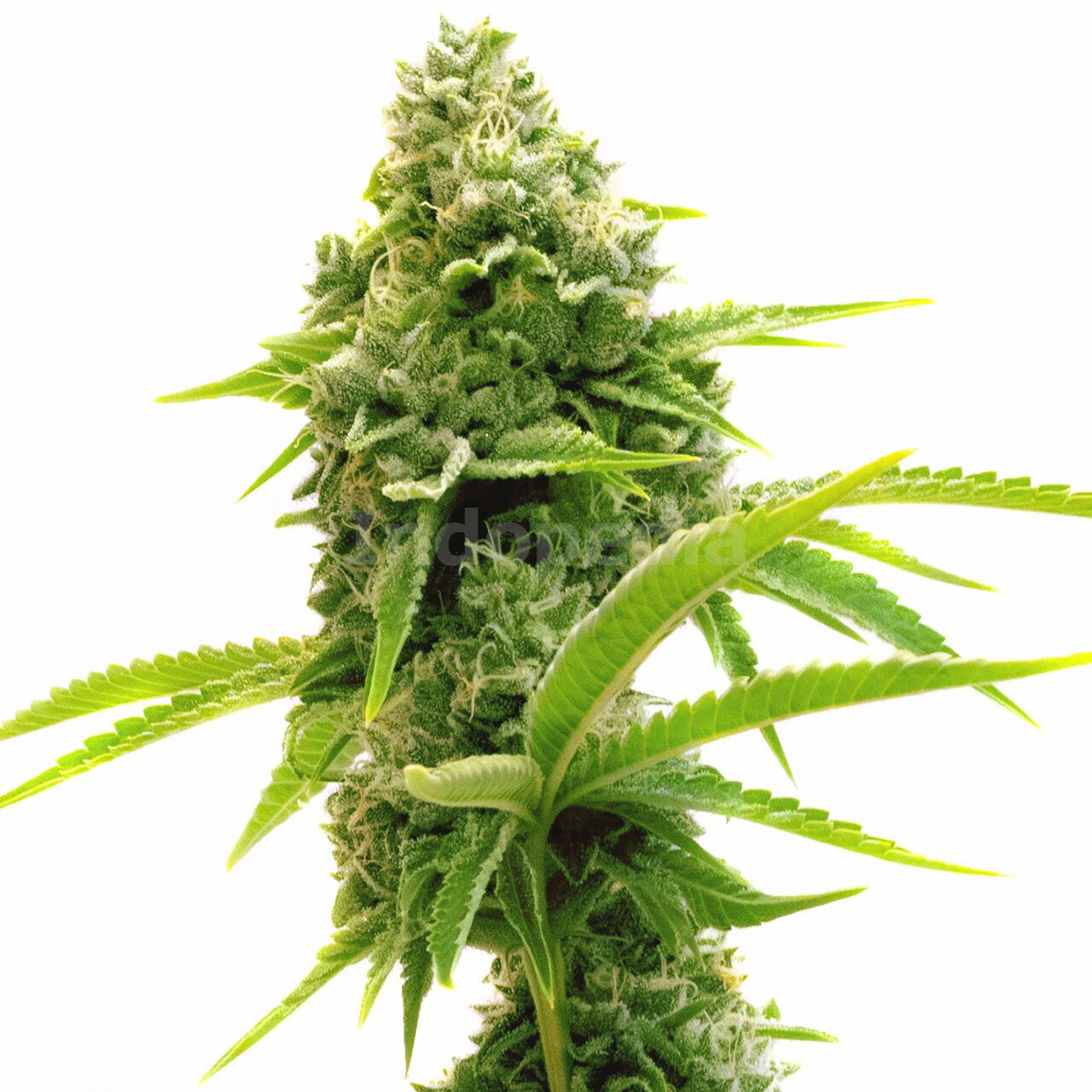 Price Per Seed:
$
9.58
Introduction to Lemon Tree Feminized Cannabis Seeds
If you're looking to buy Lemon Tree feminized cannabis seeds online in the USA, you've come to the right place. Indopedia seed bank offers a wide selection of high-quality marijuana seeds for sale, including the popular Lemon Tree strain. With its balanced hybrid genetics and incredible flavors, Lemon Tree feminized seeds are a must-have for any cannabis enthusiast. Whether you're a seasoned grower or just starting out, these feminized seeds are perfect for cultivating your own supply of premium buds.
Fast US-Based Shipping
When you purchase Lemon Tree feminized cannabis seeds from us, you can expect fast and reliable shipping to all fifty states. We understand the importance of discreet packaging, so rest assured that your order will be packaged discreetly and delivered right to your doorstep. Plus, we offer free shipping on orders over $99, making it even more convenient to get your hands on these top-notch seeds.
Key Characteristics of Lemon Tree
Perfectly balanced hybrid strain
Indica and sativa genetics
Potent THC levels of up to 23%
Sweet and sour citrus flavors
Tall green plants with yellow flowers
Dense buds coated in trichomes
Genetics and Origins of Lemon Tree
Lemon Tree feminized cannabis seeds are the result of crossing legendary strains Sour Diesel and Lemon Skunk. These classic cultivars contribute to the balanced genetics of Lemon Tree, resulting in a euphoric high coupled with a relaxing body stone. The strain gets its name from its distinct aroma and flavor that resembles fresh lemons.
Feminized Seed Advantages
Feminized seeds are specifically bred to produce only female plants, eliminating the need to identify and remove male plants during the growing process. This ensures a higher yield of buds, as female plants are the ones that produce the resinous flowers that we all love. With feminized seeds, you can maximize your harvest and focus on growing top-quality buds.
Benefits of Photoperiod Seeds
Photoperiod seeds, like Lemon Tree feminized, are ideal for both indoor and outdoor growers. These seeds require a specific light cycle to transition from the vegetative stage to the flowering stage. Indoor growers can control the light cycle, allowing them to manipulate the plant's growth and yield. Outdoor growers can take advantage of seasonal changes to trigger flowering naturally.
Lemon Tree Seeds Germination Guide
Choose your preferred germination method: paper towel or planting directly into your growing medium.
If using the paper towel method, wet two sheets of paper towel and place your seeds between them.
Keep the paper towel moist and place it in a dark spot for up to five days.
Once your seeds have sprouted taproots, transfer them into your chosen growing medium.
How to Cultivate Lemon Tree
Growing Lemon Tree feminized seeds is a straightforward process that any beginner can tackle. These marijuana plants are resilient and can withstand temperature changes and high humidity levels. Whether you choose to grow indoors or outdoors, Lemon Tree will thrive with proper care and attention. Regular maintenance, including pruning and training techniques, will ensure healthy growth and maximize yields.
Lemon Tree Growing Difficulty
Lemon Tree is considered a moderate difficulty strain to grow. While it is relatively forgiving of mistakes, it still requires regular maintenance and care. Novice growers should be prepared to provide adequate nutrients, maintain proper lighting and temperature conditions, and monitor for any signs of pests or diseases. With the right knowledge and attention, you can successfully cultivate impressive Lemon Tree plants.
Flowering Time of Lemon Tree
Lemon Tree has a flowering time of seven to nine weeks when grown indoors. For outdoor growers in the Northern Hemisphere, planting in April will allow for harvesting in September. The exact timing may vary depending on your specific growing conditions and techniques.
Average Height of Lemon Tree
The plants grown from Lemon Tree seeds can reach heights of up to 6.5 feet, making them suitable for larger growing spaces or outdoor gardens. If growing indoors with limited space, techniques such as topping and pruning can help manage the height and promote lateral growth for a more manageable canopy.
Lemon Tree Crop Yield
When cultivated properly, Lemon Tree marijuana plants can produce medium to large yields. Indoor growers can expect up to 18 ounces per square meter, while outdoor growers can achieve similar-sized harvests per plant. To increase your yield, ensure that your plants receive proper nutrients, lighting, and care throughout their growth cycle.
Quality of Lemon Tree Buds
Lemon Tree buds are known for their exceptional quality and appearance. These dense flowers are coated in a thick trichome blanket, giving them a stunning visual appeal. When broken open, they release a strong smell of sour lemon with hints of fuel-like tang in the background. The flavor is equally delightful, offering a sweet and sour explosion of citrus and pine on the palate.
Dominant Terpenes in Lemon Tree
Lemon Tree cannabis owes its incredible aroma to an assortment of terpenes, with myrcene dominating the mix. Myrcene is commonly found in herbs like thyme and lemongrass and is known for its calming effects on the mind and body. These terpenes contribute to the unique scent and flavor profile of Lemon Tree, enhancing the overall experience.
Smell and Taste of Lemon Tree
The aroma of Lemon Tree buds is a sharp and sour citrus fragrance reminiscent of fresh lemons. This zesty scent is complemented by a sweet pine aroma, creating a well-balanced olfactory experience. When smoked or vaporized, Lemon Tree delivers a delightful combination of citrus and pine flavors that tantalize the taste buds.
The Effects of Lemon Tree
Lemon Tree marijuana offers a balanced high that affects both the mind and body. Upon consumption, you'll experience a warm buzz that uplifts the mind and boosts energy levels. This strain is perfect for replacing your morning coffee, providing motivation and focus without clouding your thoughts. As time goes on, a calming sensation washes over the body, leaving you feeling relaxed and revitalized.
Medical Uses for Lemon Tree
Medical marijuana patients can find relief in Lemon Tree's therapeutic effects. The uplifting properties of this strain make it beneficial for managing symptoms of depression, anxiety, and fatigue. It can also help with pain management due to its anti-inflammatory properties. Additionally, Lemon Tree may assist with boosting appetite and alleviating nausea.
Buy Lemon Tree Cannabis Seeds Now in the USA
Ready to experience the incredible qualities of Lemon Tree cannabis? Order now from our USA-based seed bank and get started on your marijuana cultivation journey. With our fast shipping, discreet packaging, and top-notch customer service, you'll have everything you need to grow your own premium buds at home. Don't miss out on this exceptional strain - purchase your Lemon Tree feminized cannabis seeds today!
Customer Reviews
Superb genetics! Plants were hardy and had beautiful, dense buds. Very happy with this purchase.
Incredible strain! I love the potent effects and the pleasant citrus terpenes. Will be growing again for sure.
Yo, these seeds are the secret to a chronic harvest! The yields are insane, and the smoke is smooth as silk. Don't sleep on these genetics – they're a grower's dream come true!
Strain Data Table
| Attribute | Data |
| --- | --- |
| CBD Content | 0.8 percent |
| Climate Zones | Continental, Mediterranean, Sunny, Temperate |
| Difficulty | Beginner |
| Dominant Terpenes | Linalool |
| Effects | Energetic, Euphoric, Focused, Relaxed, Uplifted |
| Flavors | Citrus, Pine, Pungent, Sour, Sweet |
| Flowering Time | 8–10 weeks |
| Flowering Type | Photoperiod |
| Genetics | Lemon Skunk x Sour Diesel |
| Grows Best | Greenhouse, Indoor, Outdoor |
| Harvest Month | September |
| Indica / Sativa | Hybrid |
| Indoor Plant Height | 12–31 inches |
| Indoor Yield | 12–18 oz/m2 |
| Moods | Focus, Recharged, Relaxed, Uplift |
| Outdoor Plant Height | 12–31 inches |
| Outdoor Yield | 18 oz/plant |
| Seed Sex | Feminized |
| Symptoms | Anxiety, Arthritis, Depression, Migranes, Stress |
| THC Content | 22 percent |