Lemon OG Feminized Cannabis Seeds
Get the impressive Lemon OG Feminized Cannabis Seeds online in the USA. These distinguished cannabis seeds are readily available and dispatched swiftly to all corners across the country.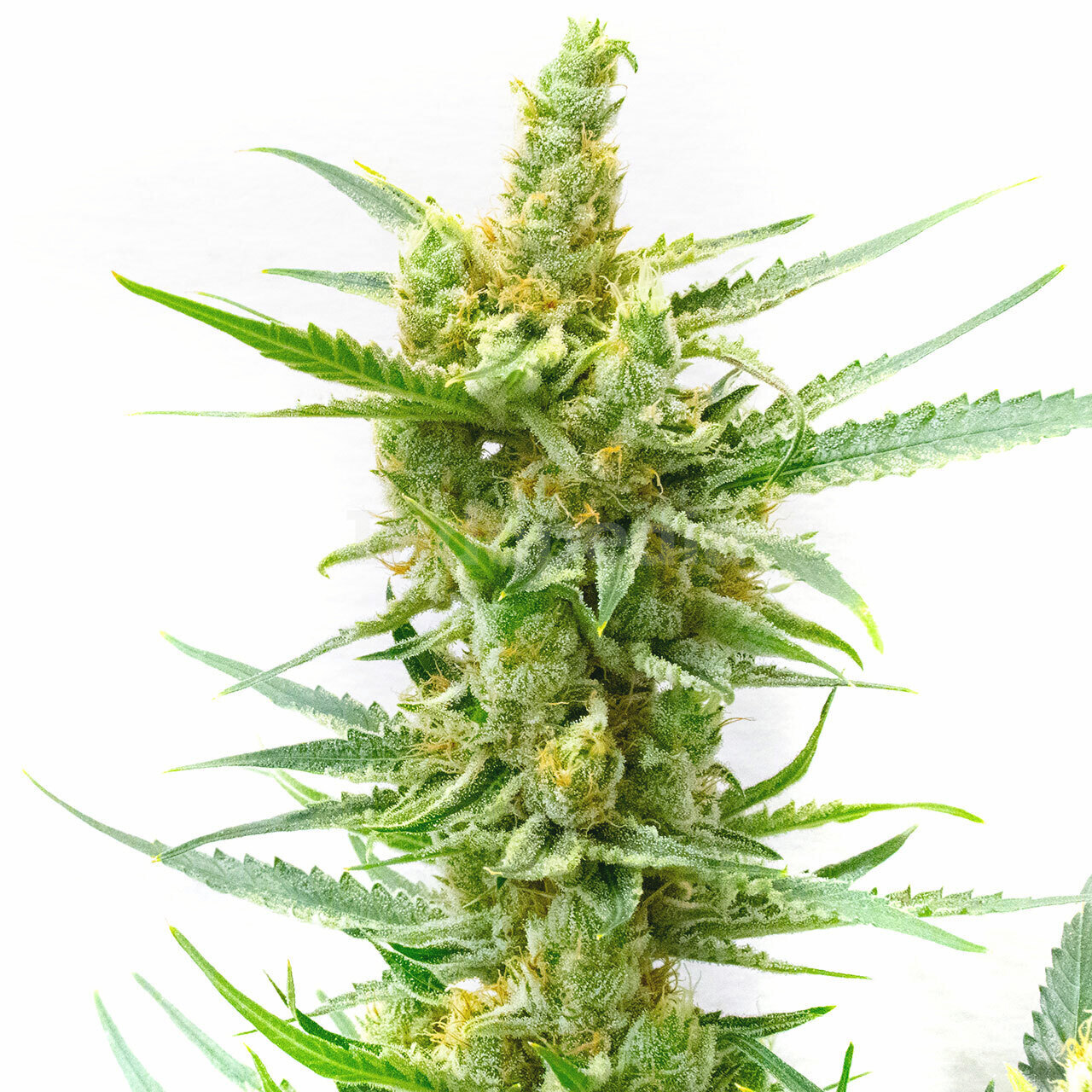 Price Per Seed:
$
9.38
Introduction to Lemon OG Feminized Cannabis Seeds
Looking to buy high-quality Lemon OG feminized cannabis seeds online? Look no further! Indopedia Seed Bank is your one-stop shop for all your seed needs. Our Lemon OG feminized seeds are the perfect addition to any grower's collection, offering exceptional quality and unbeatable genetics. Whether you're a seasoned cultivator or just starting out, these seeds will exceed your expectations and deliver a harvest that is sure to impress.
Fast US-Based Shipping
When you purchase Lemon OG feminized cannabis seeds from Indopedia Seed Bank, you can expect fast US-based shipping, discreet packaging, and excellent customer service. We understand the importance of a smooth shopping experience, which is why we strive to provide the best service possible. With our fast shipping options, your seeds will arrive quickly and securely, allowing you to start your growing journey without delay.
Key Characteristics of Lemon OG
Indica-dominant hybrid with stellar parentage
Potent THC levels reaching up to 24%
Well-balanced mind-and-body effects
Pleasant twist on the skunk aroma with citrus notes
Bright green plants with high flower-to-leaf ratio
Bountiful harvests with minimal effort
Genetics and Origins of Lemon OG
Lemon OG feminized cannabis seeds are the result of crossing Lemon Skunk and OG #18. These renowned marijuana families bring their award-winning traits to create a truly exceptional strain. The offspring exhibits a rare variation of the popular sensory experience, adding lemon notes to its recognizable smoke.
Feminized Seed Advantages
Our Lemon OG feminized cannabis seeds are bred to produce only female plants. This means you can eliminate the need for sexing and avoid accidental pollination, allowing you to focus on maximizing your yield. With all-female crops, you can expect larger harvests packed with quality buds.
Benefits of Photoperiod Seeds
Photoperiod seeds, like our Lemon OG feminized seeds, offer flexibility for both indoor and outdoor growers. By controlling the light cycle, you can manipulate the growth stages of your plants. This makes it easier to manage the flowering time and ensures optimal conditions for your crop's development. Whether you're growing indoors or outdoors, photoperiod seeds provide greater control over your harvest.
Lemon OG Seeds Germination Guide
Gather supplies: Dinner plate, two paper towels, bottle of water, tweezers, and Lemon OG feminized seed pack.
Moisten one paper towel and place it on the plate.
Gently pick up a Lemon OG feminized seed with tweezers and drop it onto the plate, leaving around an inch of free space between each seed.
Cover the seeds with another moist paper towel and eliminate any excess water.
Place the plate in a dark and warm location, such as a kitchen cupboard or bottom drawer.
Check on your seeds daily, removing any sprouted taproots and re-moistening the remaining seeds. Repeat this step for five days or until all seeds have sprouted taproots.
How to Cultivate Lemon OG
Cultivating Lemon OG feminized cannabis seeds is a breeze, making it an excellent choice for beginners. These hardy plants are resistant to common pests and diseases, ensuring a smooth growing process. Whether you choose to grow indoors or outdoors, Lemon OG will thrive with the right care and attention.
Lemon OG Growing Difficulty
With its resilience and adaptability, Lemon OG is considered an easy strain to grow. Even novice cultivators can achieve impressive results with minimal effort. These plants are forgiving and can recover from common mistakes, making it the perfect choice for those just starting their growing journey.
Flowering Time of Lemon OG
The flowering time for Lemon OG marijuana plants is approximately 8-10 weeks. Indoor growers can expect plants to reach maturity within this timeframe, while outdoor growers will see ripening buds in late October. The transition from the vegetative stage to flowering is an exciting time as you witness your crop develop into beautiful, resinous buds.
Average Height of Lemon OG
Lemon OG cannabis plants remain compact in size, reaching a height of around three feet indoors. This makes them suitable for small spaces and allows for easier management. If space is a concern, consider implementing training techniques such as topping or low-stress training to keep the plants even smaller.
Lemon OG Crop Yield
When it comes to yield, Lemon OG feminized seeds do not disappoint. Indoor growers can expect a harvest of over 15 oz/m² of top-shelf buds. Outdoor cultivation yields even more generous results, with each plant producing up to 35 ounces of high-quality bud. To maximize your harvest, ensure your plants receive proper nutrition and light throughout their growth cycle.
Quality of Lemon OG Buds
The quality of Lemon OG buds is truly exceptional. These sticky specimens boast a high flower-to-leaf ratio and a thick trichome coating, promising both visual appeal and potent effects. The bright green plants are a sight to behold, and the aroma is a delightful mix of citrus and skunk. With Lemon OG, you can expect a sensory experience like no other.
Dominant Terpenes in Lemon OG
Terpenes are responsible for the distinct flavors and aromas of different cannabis strains. In Lemon OG cannabis, the dominant terpenes include myrcene, limonene, and caryophyllene. These terpenes contribute to the unique citrusy and skunky aroma of Lemon OG, enhancing its overall profile.
Smell and Taste of Lemon OG
The smell and taste of Lemon OG weed are truly delightful. From fresh lemon fragrances during ripening to an earthy, peppery muskiness upon curing, the bouquet becomes stronger and more complex. Combustion brings the aroma to life, with a burning bud emitting scents reminiscent of overripe oranges combined with herbs and spices. The taste is sour and spicy with hints of pepper, pine, and a lingering diesel aftertaste.
The Effects of Lemon OG
The effects of Lemon OG marijuana are well-balanced, making it suitable for both recreational and medicinal use. With THC levels ranging from 16% to 24%, this strain delivers a potent high that starts with mind elation and creativity before transitioning into deep relaxation. The initial euphoric buzz promotes positive mood, creativity, and introspection. As the high progresses, you'll feel heavy, calm, and hungry. Eventually, tranquility sets in, leading to a couch-lock effect that leaves you content and ready for a restful sleep.
Medical Uses for Lemon OG
Lemon OG cannabis has gained popularity in the medical marijuana community due to its therapeutic properties. Users report using this strain to relieve symptoms of anxiety, PTSD, pain, inflammation, arthritis, fibromyalgia, migraines, insomnia, and nausea. Additionally, Lemon OG's uplifting and introspective effects can promote overall well-being and mental health.
Buy Lemon OG Cannabis Seeds Now in the USA
Ready to experience the exceptional qualities of Lemon OG? Indopedia Seed Bank is your go-to online shop for purchasing high-quality seeds in the USA. With our extensive selection and commitment to customer satisfaction, you can trust that you're getting the best seeds available. Don't miss out on this incredible strain - order your Lemon OG feminized cannabis seeds today and get ready for a rewarding growing journey!
Customer Reviews
These seeds are totally worth the investment. From germination to harvest, I've been nothing but satisfied.
I'm totally impressed. The plants were hearty and the buds were dense and super terpy. I'm a happy grower indeed!
If you're looking for top-shelf cannabis, these seeds are where it's at! I'm blown away by the potency and flavor of the buds I grew. It's like a little slice of paradise in every toke!
Strain Data Table
| Attribute | Data |
| --- | --- |
| CBD Content | 0.7 percent |
| Climate Zones | Continental, Mediterranean, Sunny, Temperate |
| Difficulty | Beginner |
| Dominant Terpenes | Limonene |
| Effects | Calming, Creative, Euphoric, Happy, Hungry, Relaxed, Sleepy, Talkative, Uplifted |
| Flavors | Citrus, Lemon, Sour, Sweet |
| Flowering Time | 8–10 weeks |
| Flowering Type | Photoperiod |
| Genetics | Lemon Skunk x OG #18 |
| Grows Best | Greenhouse, Indoor, Outdoor |
| Harvest Month | October |
| Indica / Sativa | Mostly Indica |
| Indoor Plant Height | 15–23 inches |
| Indoor Yield | 16–19 oz/m2 |
| Moods | Relaxed, Uplift |
| Outdoor Plant Height | 15–23 inches |
| Outdoor Yield | 14–21 oz/plant |
| Seed Sex | Feminized |
| Symptoms | Anxiety, Arthritis, Cramps, Depression, Inflammation, Insomnia, Migranes, Stress |
| THC Content | 24 percent |