Lemon Autoflower Cannabis Seeds
Procure the top-rated Lemon Autoflower Cannabis Seeds online in the USA. These superior cannabis seeds are ready for immediate delivery to all corners of the nation.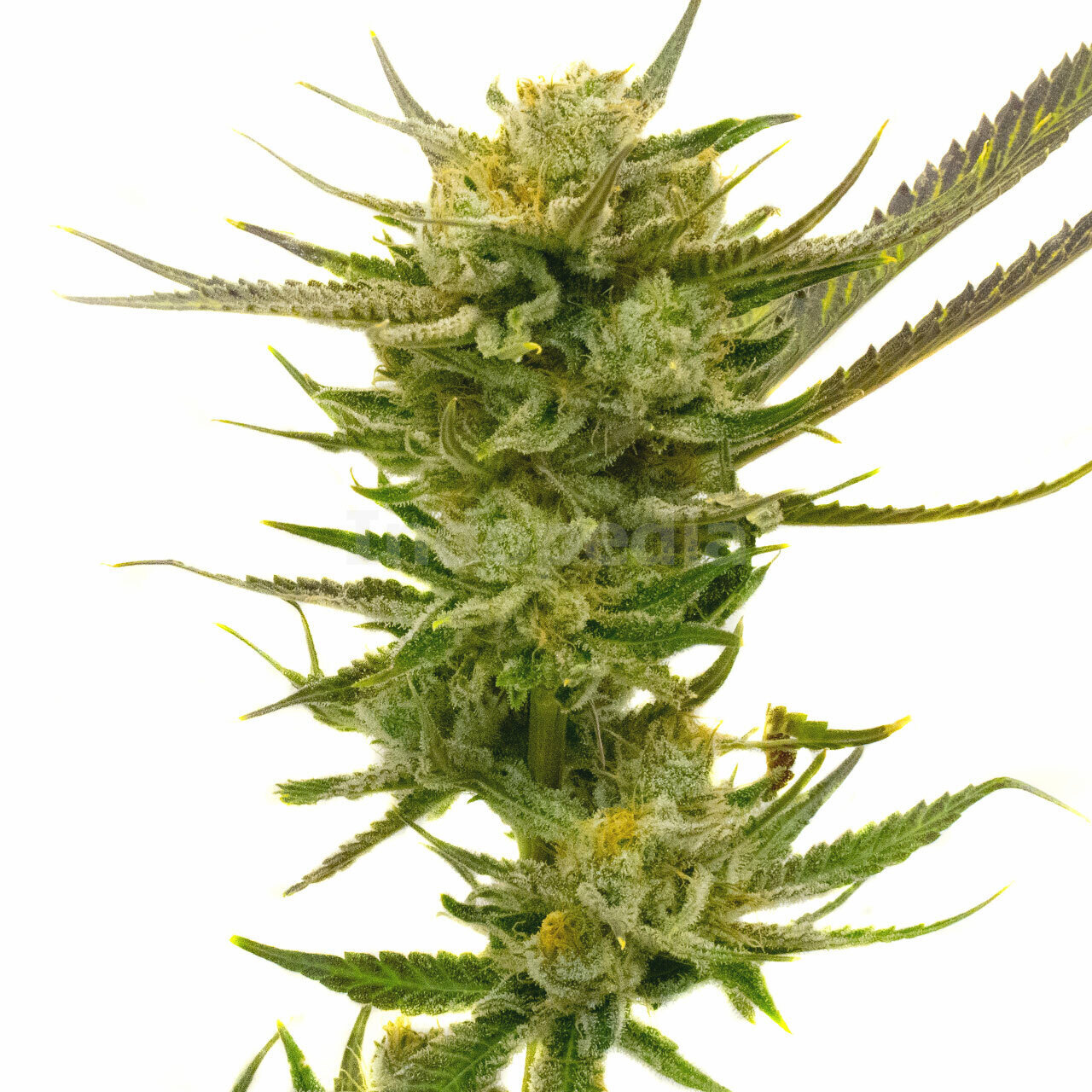 Price Per Seed:
$
9.25
Categories: Autoflower, Sativa
Introduction to Lemon Diesel Feminized Cannabis Seeds
Looking to buy the best Lemon Diesel feminized cannabis seeds online? Look no further! Indopedia Seed Bank has you covered. We have high-quality, fast-shipping, and affordable Lemon Diesel feminized seeds for sale in the USA. With our extensive selection, convenient online ordering, and discreet packaging, purchasing your Lemon Diesel seeds has never been easier.
Fast US-Based Shipping
When you buy Lemon Diesel feminized cannabis seeds from Indopedia Seed Bank, you can expect fast and reliable shipping to all fifty states. Our domestic shipping ensures that you receive your seeds in a timely manner, without any customs issues or delays. We understand the importance of discreet packaging, so you can rest assured that your order will arrive safely and confidentially. Plus, we offer free shipping on orders over $99! Don't wait - order your Lemon Diesel feminized seeds today!
Key Characteristics of Lemon Diesel
Indica dominant hybrid
Potent effects with a sativa-like cerebral buzz
Zesty aroma with hints of citrus and pepper
Lip-smacking flavor with a bold lemon-citrus taste
Ideal for evening use or days when you're free to relax
Mood-enhancing qualities perfect for social gatherings
Relieves physical tension and promotes deep relaxation without full couch-lock
Possibility of experiencing the munchies
Genetics and Origins of Lemon Diesel
The Lemon Diesel strain is the result of a carefully crafted breeding program by breeders at Emerald Triangle. This connoisseur cultivar combines the genetics of California Sour and Lost Coast OG. California Sour is a hybrid of Mexican Sativa and Afghani Indica, bringing together the bold earthy taste and potent mental effects. Lost Coast OG is a three-way cross of Chemdawg 4, Pakistani Kush, and Lemon Thai, resulting in a tangy indica dominant strain with pronounced citrus flavors. These impressive genetics make Lemon Diesel a truly remarkable strain.
Feminized Seed Advantages
When it comes to growing cannabis, feminized seeds are highly recommended. Regular seeds may contain both male and female plants, which can lead to pollination and seed production instead of flower production. With feminized seeds like Lemon Diesel feminized, you can ensure that all your plants grow into beautiful flower-laden ladies without the risk of male plants taking up space or ruining your crop. This guarantees a higher yield of potent buds for your enjoyment.
Benefits of Photoperiod Seeds
Lemon Diesel feminized cannabis seeds are photoperiod seeds, meaning their flowering cycle is triggered by changes in light cycles. This makes them ideal for both indoor and outdoor growers. Indoor growers can control the light cycle to induce flowering when desired, while outdoor growers can take advantage of seasonal changes to naturally trigger flowering. This flexibility allows growers to maximize their harvest potential and tailor their growing methods to their specific needs.
Lemon Diesel Seeds Germination Guide
Moisten two paper towels and gently wring out excess water.
Place one wet paper towel on a plate.
Place Lemon Diesel Feminized seeds on the towel with space between each seed.
Cover with another wet paper towel and add enough water to keep everything moist.
Remove any free-standing water from the plate.
Place the plate in a warm, dark place like a cupboard or drawer.
Check on the seeds every 24 hours and keep them moist.
Once seeds have a healthy taproot, carefully transfer them to their growing medium.
How to Cultivate Lemon Diesel
Lemon Diesel feminized seeds are not particularly difficult to grow and can thrive both indoors and outdoors. Experienced growers can employ techniques like super cropping or a Sea of Green (SOG) method to increase yield. Lemon Diesel is a late bloomer, so be patient and allow the plants to fully mature for optimal results.
Lemon Diesel Growing Difficulty
Lemon Diesel feminized cannabis seeds are considered intermediate in terms of growing difficulty. They are resilient plants with natural resistance to mold and pests, making them suitable for beginner or intermediate growers. With consistent temperature, humidity, light, and nutrient management, Lemon Diesel seeds will flourish under your care.
Flowering Time of Lemon Diesel
The flowering time for Lemon Diesel is approximately 8-10 weeks. Indoor growers should transition from the vegetative stage to the flowering stage by adjusting the light cycle. Outdoor growers can expect to harvest their fully matured buds toward the end of the flowering cycle. Be patient during this time as the buds will fill out and develop their full potential.
Average Height of Lemon Diesel
Plants grown from Lemon Diesel feminized seeds typically reach an average height of about 5 ft. This makes them suitable for indoor growers with restricted vertical space or outdoor growers looking for bushier plants. Proper height management techniques such as trimming and training can help control the height and shape of the plants.
Lemon Diesel Crop Yield
With proper care, indoor growers can expect a moderate yield of 12-14 oz per meter squared from Lemon Diesel Feminized seeds. Experienced growers can employ techniques like super cropping or a Sea of Green (SOG) method to increase the yield even further. Outdoor growers can enjoy bountiful harvests of up to 18 oz per plant. Remember, consistent care and attention will result in the best possible crop.
Quality of Lemon Diesel Buds
Lemon Diesel feminized seeds produce buds that are not only potent but also visually stunning. The lime-green buds are covered in glistening crystals, indicating their high resin content. When broken open, the buds release an intoxicating earthy, gasoline-like vapor that immediately arouses the senses. The smooth smoke glides across the tongue, delivering a bold lemon-citrus flavor with a hint of diesel without leaving a strong aftertaste.
Dominant Terpenes in Lemon Diesel
Terpenes are aromatic compounds found in cannabis that contribute to its unique smell and taste. Lemon Diesel is characterized by its dominant terpenes: limonene, myrcene, and caryophyllene. Limonene gives this strain its prominent lemon-citrus aroma and flavor. Myrcene contributes to its relaxing effects, while caryophyllene adds a subtle earthy spiciness.
Smell and Taste of Lemon Diesel
The smell of Lemon Diesel marijuana is hard to resist. Its powerful yet balanced aroma announces its presence with a fanfare. The prominent notes of citrus and lemon blend harmoniously with an earthy quality and hints of pepper. When smoked, the smooth smoke delivers a bold lemon-citrus flavor with a distinct earthy diesel tang. Prepare to be enchanted by the enticing scent and taste of Lemon Diesel.
The Effects of Lemon Diesel
Lemon Diesel offers the best of both worlds when it comes to effects. The initial cerebral buzz provides a calming wave of bliss, leaving you uplifted and euphoric. This strain is perfect for social gatherings, enhancing conversation and laughter. As time passes, the indica effects gradually kick in, melting away physical tension and promoting deep relaxation. Despite its relaxing effects, Lemon Diesel allows you to remain in control, making it ideal for evening use or days when you have free time.
Medical Uses for Lemon Diesel
Lemon Diesel has gained popularity among medicinal users for its therapeutic benefits. The uplifting cerebral effects make it an excellent choice for treating anxiety, depression, or melancholy. It can help lift your mood and increase sociability, making it beneficial for those with social anxiety. The indica heritage of Lemon Diesel provides relief from physical ailments such as nausea, headaches, migraines, and chronic muscular pain. It can also increase appetite and enhance libido.
Buy Lemon Diesel Cannabis Seeds Now in the USA
Don't miss out on the opportunity to grow your own Lemon Diesel plants with our high-quality feminized seeds. Indopedia Seed Bank offers fast shipping, discreet packaging, and a wide selection of cannabis seeds for sale. Order your Lemon Diesel feminized marijuana seeds now and experience the delightful aroma, mouth-watering flavor, and potent effects of this remarkable hybrid strain.
Customer Reviews
Simply the best! Easy to grow and the payoff is massive. The buds have a real lemony smell and taste.
Fantastic strain. Loved the sweet and sour aroma. Smooth to smoke and gave a solid, balanced high. 5/5.
These seeds exceeded all my expectations, fam! Phenomenal germination rate, vigorous growth, and the terpene profiles are off the charts.
Strain Data Table
| Attribute | Data |
| --- | --- |
| CBD Content | 0.2 percent |
| Climate Zones | Continental, Mediterranean, Sunny, Temperate |
| Difficulty | Beginner |
| Dominant Terpenes | Limonene |
| Effects | Euphoric, Relaxed, Uplifted |
| Flavors | Citrus, Herbal, Lemon, Pungent, Skunk |
| Flowering Time | 8–10 weeks |
| Flowering Type | Autoflowering |
| Genetics | Lemon Skunk x Lowryder #2 |
| Grows Best | Greenhouse, Indoor, Outdoor |
| Harvest Month | All Year |
| Indica / Sativa | Mostly Sativa |
| Indoor Plant Height | 6–15 inches |
| Indoor Yield | 12–14 oz/m2 |
| Moods | Relaxed, Uplift |
| Outdoor Plant Height | 6–15 inches |
| Outdoor Yield | 1–2 oz/plant |
| Seed Sex | Feminized |
| Symptoms | Anxiety, Arthritis, Depression, Insomnia, Migranes, Stress |
| THC Content | 25 percent |