Kali Mist Feminized Cannabis Seeds
Secure the unrivaled Kali Mist Feminized Cannabis Seeds online in the USA. These upscale marijuana seeds are in hand and ship promptly to all corners of the country.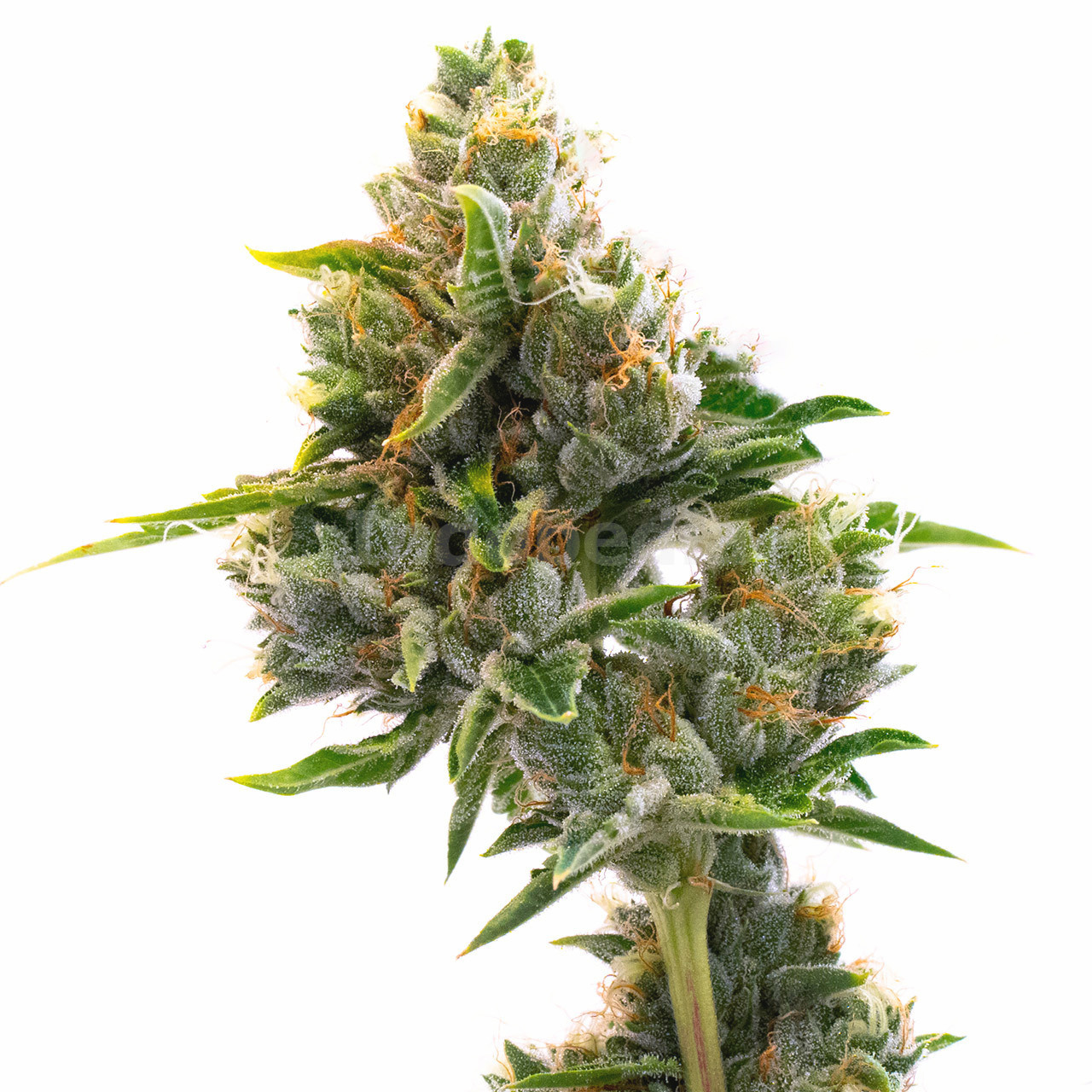 Price Per Seed:
$
9.25
Introduction to Kali Mist Feminized Cannabis Seeds
Looking to buy the best Kali Mist feminized cannabis seeds online in the USA? Your search ends here! Indopedia Seed Bank is your one-stop shop for high-quality, premium cannabis seeds, including the elusive and highly sought-after Kali Mist. With our fast shipping, discreet packaging, and a wide selection of feminized seeds for sale, we make it easy and convenient for you to get your hands on these legendary seeds.
Fast US-Based Shipping
At Indopedia Seed Bank, we understand the importance of fast shipping when it comes to ordering cannabis seeds. That's why we offer fast and reliable shipping to all fifty states. Your order will be discreetly packaged to ensure privacy and delivered right to your doorstep. Plus, enjoy free shipping on orders over $99. Shop with us today and experience the convenience of domestic shipping.
Key Characteristics of Kali Mist
Uplifting and energizing sativa strain
Mystical vibrations and cerebral buzz
Juicy resin-coated buds known for inducing creativity, focus, and happiness
Moderate THC levels ranging from 16-19%
Multi-award-winning strain with prestigious trophies
All-female plants for maximum yield and no surprises
Genetics and Origins of Kali Mist
Kali Mist is a unique strain with mysterious origins. It is believed to be a mix of two southeast Asian cultivars, resulting in its one-of-a-kind genetic composition. Breeders have been unsuccessful in replicating this strain, making Kali Mist feminized seeds truly one of a kind.
Feminized Seed Advantages
When you choose feminized seeds, you eliminate the risk of male plants and maximize your yield. With Kali Mist feminized seeds, you can be confident that every plant will produce fat, juicy buds drenched in mouth-watering resin. Say goodbye to wasted time and effort on removing males, and enjoy the convenience of all-female plants.
Benefits of Photoperiod Seeds
Our feminized Kali Mist seeds are photoperiod. These seeds respond to changes in light cycles and seasonal growth, allowing you to control the flowering process. Whether you want to extend the vegetative phase for indoor growth or time your outdoor harvest perfectly, photoperiod seeds give you the flexibility and control you need.
Kali Mist Seeds Germination Guide
Gather purified water, two paper towels, a plate, and your Kali Mist feminized seeds.
Lightly moisten one paper towel and place it on the plate.
Put your cannabis seeds on the plate, leaving about one inch of space between each seed.
Cover the remaining paper towel over the plate, ensuring there's no excess water floating.
Store the plate in a warm, dry place for 24-120 hours until taproots pop up.
Once taproots appear, transfer the germinated seeds to your chosen grow medium.
How to Cultivate Kali Mist
Cultivating Kali Mist requires some dedication and experience. These plants can reach heights of up to 10 feet, so ensure you have enough space indoors or a high fence or tent if growing outdoors. Use low-stress training techniques to break apical dominance and ensure all parts of the plant receive sufficient light. Trim off excess foliage, especially during flowering, to allow buds to grow fat and juicy.
Kali Mist Growing Difficulty
Due to its height and specific care requirements, Kali Mist is best suited for intermediate to advanced growers. While it's not the easiest strain to grow, the reward of a bountiful harvest is well worth the effort. This resilient strain is mold and disease resistant, making it more forgiving of temperature changes compared to other cultivars.
Flowering Time of Kali Mist
The flowering time for Kali Mist is longer than average, ranging from 10-12 weeks. If you choose to grow this strain outdoors, make sure you have long, hot summers as this cultivar requires a longer flowering time. Indoor growers can expect a flowering time of around 10-12 weeks, while outdoor growers can harvest in late October or early November.
Average Height of Kali Mist
Kali Mist marijuana plants can reach heights of 5-10 feet, so it's important to plan accordingly. Indoors, make sure you have enough vertical space and consider using techniques like low-stress training (LST) to keep the height manageable. Outdoors, ensure you have enough room and consider implementing height management techniques such as topping or pruning.
Kali Mist Crop Yield
When properly grown and cared for, Kali Mist plants can yield impressive results. Indoor growers can expect an average yield of 14-19 oz/m² by providing adequate lighting, regular pruning, and utilizing LST techniques. Outdoor growers can harvest up to 22 oz per plant. To increase yield, focus on optimizing growing conditions and ensuring plants receive proper nutrition.
Quality of Kali Mist Buds
The buds from Kali Mist feminized seeds are a sight to behold. Resin-coated and juicy, these buds boast exceptional quality and potency. Enjoy the floral smoke and powerful rejuvenating buzz that leaves you simultaneously calm and energized. With their complex aromatic profile, these buds emit a herbal, floral bouquet with hints of sweetness and citrus. Get ready to indulge in a sensory experience like no other.
Dominant Terpenes in Kali Mist
Terpenes are responsible for the unique aromas and flavors of cannabis strains. Kali Mist cannabis is packed with more than ten different terpenes, giving it its exotic aroma. Some of the dominant terpenes found in Kali Mist include:
Alpha-bisabolol: Fragrant and floral-smelling terpene with soothing properties.
Farnesene: Creates a perfume scent and is known for its calming effects.
Linalool: Found in many plants, including mint and lavender, known for its fruity scent and serotonin-stimulating effects.
Smell and Taste of Kali Mist
Prepare your senses for a journey through a pine forest after rainfall when you indulge in Kali Mist marijuana. The first puff transcends you to this refreshing environment, with the smell of wet earth filling the air. As you smoke, a herbal, floral bouquet explodes, accompanied by slightly sweet and citrusy notes that leave a pleasant taste on your tongue. The flavor builds with each puff, offering a mild metallic undertone that surprisingly enhances the overall experience.
The Effects of Kali Mist
Kali Mist is known for its uplifting and energizing effects. Get ready to go from an ordinary Joe to feeling like Vincent Gogh, as this strain induces creativity and energy. With THC levels ranging from 16-19%, Kali Mist sends you soaring through clear blue skies, clearing mental blockages and leaving you focused and motivated. Experience a euphoric cerebral buzz that uplifts your spirits and enhances every activity. The effects are long-lasting, allowing you to enjoy the energizing vibrations for hours without feeling weighed down.
Medical Uses for Kali Mist
Kali Mist cannabis is believed to have various medicinal properties, making this strain a popular choice among medical cannabis users. Some potential benefits include:
Pain relief: Kali Mist's moderate to high THC levels may provide relief from chronic pain.
Nausea suppression: This strain may help soothe nausea and increase appetite.
Mood enhancement: Kali Mist's uplifting effects can improve mood in individuals with depression or anxiety.
Anti-inflammatory properties: The buds from Kali Mist feminized seeds may help reduce inflammation.
Sleep aid: Due to its soothing effects, Kali Mist may assist with sleep disorders like insomnia.
Buy Kali Mist Cannabis Seeds Now in the USA
Ready to experience the majestic sativa power of Kali Mist? Look no further than Indopedia Seed Bank! We offer the best selection of Kali Mist feminized seeds for sale online in the USA. Don't miss out on this connoisseur favorite—order your seeds today and embark on a journey of creativity, focus, and happiness!
Customer Reviews
Consistently high-quality seeds with a stunning final product. The smell and taste are absolutely breathtaking.
Extremely satisfied with this purchase. These seeds produced plants with impressive trichome coverage and a potent end product.
These seeds are straight fire, fam! Had an epic grow season with huge yields and dank buds. Highly recommend!
Strain Data Table
| Attribute | Data |
| --- | --- |
| CBD Content | 0.2 percent |
| Climate Zones | Continental, Mediterranean, Sunny, Temperate |
| Difficulty | Beginner |
| Dominant Terpenes | Humulene |
| Effects | Creative, Energetic, Euphoric, Focused, Relaxed, Uplifted |
| Flavors | Citrus, Earthy, Pine, Spicy, Sweet |
| Flowering Time | 10–12 weeks |
| Flowering Type | Photoperiod |
| Genetics | Southeast Asian Sativa |
| Grows Best | Greenhouse, Indoor, Outdoor |
| Harvest Month | November |
| Indica / Sativa | Mostly Sativa |
| Indoor Plant Height | 23–46 inches |
| Indoor Yield | 18 oz/m2 |
| Moods | Efficient, Focus, Recharged, Relaxed, Uplift |
| Outdoor Plant Height | 23–46 inches |
| Outdoor Yield | 18 oz/plant |
| Seed Sex | Feminized |
| Symptoms | Anxiety, Arthritis, Depression, Migranes, Stress |
| THC Content | 22 percent |