Jack Herer Feminized Cannabis Seeds
Purchase the first-rate Jack Herer Feminized Cannabis Seeds for sale online in the USA. These choice cannabis seeds are readily available and dispatched swiftly to all areas nationwide.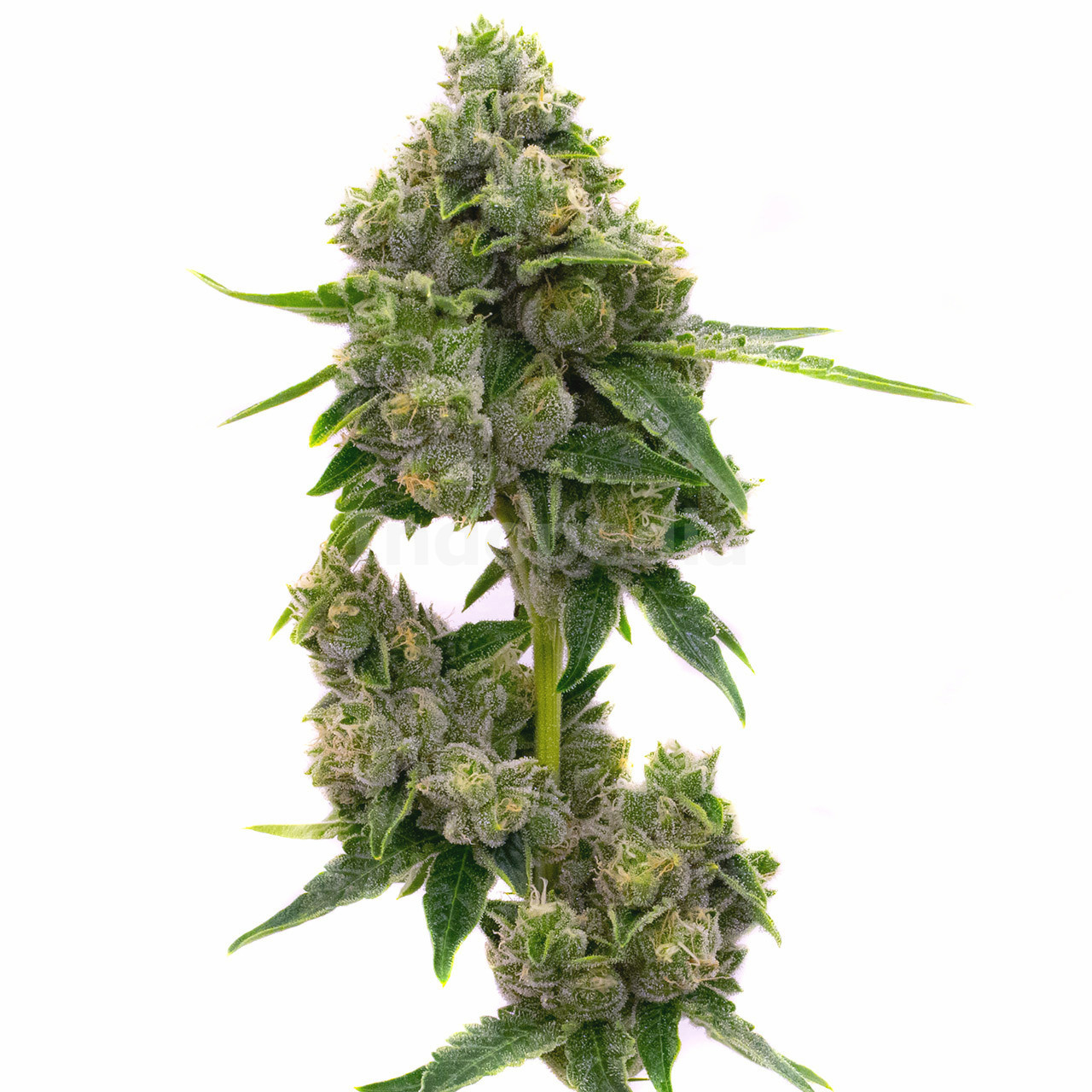 Price Per Seed:
$
9.25
Introduction to Jack Herer Feminized Cannabis Seeds
Looking to buy the best Jack Herer feminized cannabis seeds online in the USA? Look no further! Indopedia Seed Bank offers top-quality Jack Herer feminized seeds for sale, delivering fast shipping and discreet packaging straight to your door. Whether you're a seasoned grower or just starting out, our Jack Herer seeds are perfect for anyone looking to cultivate this legendary strain. With its uplifting effects, exceptional flavor, and generous yields, Jack Herer is a must-have for any cannabis enthusiast.
Fast US-Based Shipping
When you purchase Jack Herer feminized seeds from Indopedia Seed Bank, you can expect fast and reliable shipping to all fifty states. We understand the importance of discreet packaging, ensuring that your order arrives safely and securely. Plus, we offer free shipping on orders over $99, making it even easier to get the cannabis seeds you need without breaking the bank.
Key Characteristics of Jack Herer
Sativa-dominant hybrid
High THC levels (around 23%)
Euphoric and uplifting effects
Balanced and long-lasting high
Potent aroma with notes of pine and earth
Dense, dank buds with excellent bag appeal
Genetics and Origins of Jack Herer
Jack Herer feminized seeds were created by Sensi Seeds as a tribute to the legendary author and cannabis activist. This iconic strain is a cross between Haze, Northern Lights #5, and Shiva Skunk. The combination of these genetics results in a well-balanced weed that delivers an exceptional experience.
Feminized Seed Advantages
Feminized seeds are highly sought after for their reliability and ease of cultivation. With feminized Jack Herer seeds, you can rest assured that every seed will grow into a female plant, eliminating the need to identify and remove male plants. This ensures that you maximize your harvest and focus on cultivating potent, resinous buds.
Benefits of Photoperiod Seeds
Photoperiod seeds, such as Jack Herer feminized cannabis seeds, offer flexibility for both indoor and outdoor growers. By controlling the light cycle, indoor growers can manipulate the flowering stage to maximize yield and quality. Outdoor growers can take advantage of seasonal growth patterns to produce bountiful harvests. With Jack Herer feminized seeds, you have the power to choose how and when to cultivate your crop.
Jack Herer Seeds Germination Guide
Follow these simple steps to germinate your Jack Herer feminized seeds:
Gather everything you'll need: Jack Herer feminized seeds, paper towels, plates, tweezers, and purified water.
Wet two paper towels and squeeze out excess water.
Place one paper towel on a plate and carefully place your seeds about an inch apart.
Cover the seeds with the second moistened paper towel and add enough water to keep them moist.
Cover the plate with another plate and place it in a dark, warm place.
Check on the seeds regularly to ensure they stay moist.
Once the seeds have developed a healthy taproot, transplant them using tweezers.
How to Cultivate Jack Herer
Cultivating Jack Herer requires minimal effort and delivers consistently bountiful yields. Whether you choose to grow indoors or outdoors, this strain is known for its resilience against disease, bugs, mildew, and sudden climate changes. Outdoor growers should provide a dry, warm, and sunny climate for optimal growth. Indoor cultivators can use techniques like SCROG or hydro setups to maximize yields. Provide your plants with enough room to develop, and consider using support during the flowering stage to prevent broken branches.
Jack Herer Growing Difficulty
With its natural resilience and low-maintenance nature, Jack Herer is a beginner-friendly strain. Even novice growers can achieve great results with proper care and attention. Whether you're an experienced cultivator or just starting out, growing Jack Herer feminized seeds is a breeze.
Flowering Time of Jack Herer
Indoor growers can expect a flowering period of 8-10 weeks when cultivating feminized Jack Herer cannabis seeds. Outdoor growers can harvest their crops by mid-October. The precise timing may vary depending on the specific phenotype and growing conditions.
Average Height of Jack Herer
Jack Herer marijuana plants tend to lean towards their sativa genetics, often reaching heights of over six feet when grown outdoors. Indoor growers may need to manage the height of their plants through training and pruning techniques. Ensure you have enough space to accommodate the potential growth of this strain.
Jack Herer Crop Yield
When grown indoors, Jack Herer feminized seeds can produce yields of 14.10 to 17.55 oz./m². Outdoor cultivators can expect harvests as high as 17.6 oz./plant. To maximize your crop's yield, ensure proper nutrition and provide support during the flowering stage.
Quality of Jack Herer Buds
Jack Herer buds are known for their exceptional quality and bag appeal. These resinous flowers offer a complex flavor profile, combining savory hashish tones with notes of Afghan and fruity skunk flavors. When smoked, Jack Herer delivers a delightful combination of pine-like, spicy, and earthy flavors.
Dominant Terpenes in Jack Herer
Terpenes are aromatic compounds found in cannabis that contribute to its unique scent and flavor. Jack Herer cannabis is rich in terpenes such as humulene, trans-nerolidol, caryophyllene, pinene, and myrcene. These terpenes create a distinct fragrance and enhance the overall experience of consuming this strain.
Smell and Taste of Jack Herer
Jack Herer buds have a mesmerizing aroma that combines spicy, pine-like nuances with a potent earthy scent and hints of fruity goodness. When smoked, this strain delights the palate with a combination of pine-like, spicy, and earthy flavors. Experience the dank, heavy, and delicious taste of Jack Herer.
The Effects of Jack Herer
Jack Herer marijuana delivers an uplifting and energizing high that is perfect for daytime smoking. It induces soaring positivity and intense desire to socialize, making it ideal for social gatherings or creative activities. This strain offers a blissful euphoria without causing tiredness or couch-lock, allowing you to stay clear-headed throughout the day.
Medical Uses for Jack Herer
Many medical marijuana users value Jack Herer for its array of health benefits. It has been reported to help with mood disorders such as depression and anxiety, stimulate appetite without causing excessive hunger (munchies), and alleviate symptoms of social anxiety. Additionally, Jack Herer can be used to combat sleeplessness and promote relaxation.
Buy Jack Herer Cannabis Seeds Now in the USA
Don't miss out on the opportunity to grow your own Jack Herer plants at home. Ready to purchase your own Jack Herer feminized seeds? Order your Jack Herer feminized seeds from Indopedia Seed Bank today and experience this legendary strain for yourself. With our wide selection, fast shipping, and excellent customer service, we are your go-to source for all your cannabis seed needs in the USA. Shop now and start your growing journey with us!
Customer Reviews
The genetics are superb! All seeds sprouted without a hitch and the resulting plants came out amazingly good. Stellar stuff.
Fast shipping and excellent germination rates. Buds are super sticky and fragrant. Great purchase!
Holy smokes! These seeds sprouted like wildfire and produced some seriously sticky icky. My friends can't get enough!
Strain Data Table
| Attribute | Data |
| --- | --- |
| CBD Content | 0.6 percent |
| Climate Zones | Cold, Continental, Cool, Mediterranean, Sunny, Temperate |
| Difficulty | Beginner |
| Dominant Terpenes | Caryophyllene |
| Effects | Calming, Energetic, Euphoric, Focused, Happy, Relaxed, Uplifted |
| Flavors | Earthy, Pepper, Pine, Spicy, Sweet, Tropical |
| Flowering Time | 8–10 weeks |
| Flowering Type | Photoperiod |
| Genetics | Haze x Northern Lights #5 x Shiva Skunk |
| Grows Best | Greenhouse, Indoor, Outdoor |
| Harvest Month | October |
| Indica / Sativa | Mostly Sativa |
| Indoor Plant Height | 31 inches |
| Indoor Yield | 14–18 oz/m2 |
| Moods | Focus, Relaxed, Uplift |
| Outdoor Plant Height | 31 inches |
| Outdoor Yield | 18 oz/plant |
| Seed Sex | Feminized |
| Symptoms | Arthritis, Depression, Fatigue, Inflammation, Migranes, Stress |
| THC Content | 24 percent |