Harlequin Feminized Cannabis Seeds
Obtain the first-rate Harlequin Feminized Cannabis Seeds for sale online in the USA. These top-quality cannabis seeds are ready for immediate delivery to all states within the country.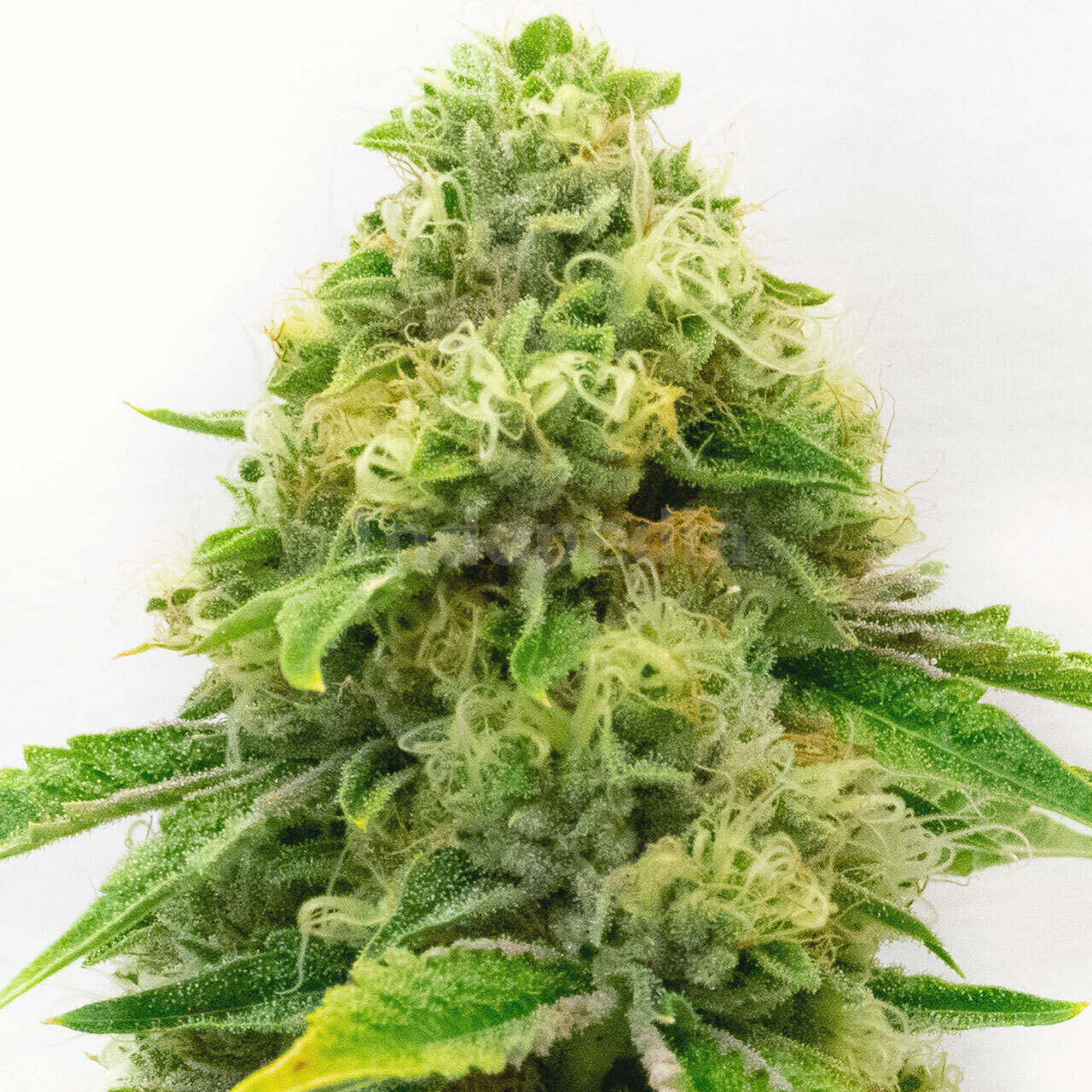 Price Per Seed:
$
9.58
Introduction to Harlequin Feminized Cannabis Seeds
Looking to buy the best Harlequin feminized cannabis seeds online in the USA? Look no further! Indopedia Seed Bank has you covered. Our high-quality Harlequin feminized seeds are for sale and ready to be shipped directly to your door. Whether you're a medicinal marijuana user, a low-tolerance toker, or someone who enjoys daytime use without getting too high, Harlequin is the perfect strain for you.
Fast US-Based Shipping
When you order Harlequin feminized cannabis seeds from Indopedia Seed Bank, you can expect fast and reliable shipping to all fifty states. We offer discreet packaging, ensuring your privacy. Plus, we provide free shipping on orders over $99. Don't wait any longer – order your feminized Harlequin seeds today and experience the convenience of domestic shipping.
Key Characteristics of Harlequin
Sativa-dominant strain
Well-balanced cannabinoid makeup
Moderate THC levels (3–6%)
High CBD content (6–8.5%)
Sweet flavors with hints of herbs, pine, and fruit
Energizing effects without an overpowering high
Genetics and Origins of Harlequin
The Harlequin cannabis strain is a cross between Colombian Gold, Thai, and Swiss sativa landraces. These three sativas come together to create a stable and consistent cultivar with all-sativa traits. The genetic lineage ensures that you'll have tall plants with slim-fingered leaves and airy buds.
Feminized Seed Advantages
Our feminized Harlequin cannabis seeds guarantee that every plant in your garden will be female. This means you won't have to worry about removing male plants, and you'll be able to maximize your yield with bud-bearing females. Enjoy the convenience of growing at home and never run out of top-tier Harlequin buds.
Benefits of Photoperiod Seeds
Harlequin feminized cannabis seeds are photoperiod seeds, meaning they require a specific light cycle to transition from the vegetative stage to the flowering stage. This makes them suitable for both indoor and outdoor growers. Indoor growers can control the light cycle to induce flowering, while outdoor growers can rely on natural seasonal changes to trigger the transition.
Harlequin Seeds Germination Guide
Follow these simple steps to germinate your Harlequin feminized seeds:
Gather your supplies: two paper towels, a dinner plate, bottled water, tweezers, and your Harlequin feminized seed pack.
Moisten one paper towel and wring out excess moisture. Place it on the plate.
Use tweezers to gently pick up a Harlequin feminized seed and place it on the paper towel, leaving an inch of space between each seed.
Moisten another paper towel and cover the seeds. Tilt the plate to drain any excess water.
Keep the plate in a dark and warm place, like a kitchen cupboard or drawer.
Check on the seeds daily. Remove any seeds that have taproots protruding from their shells, re-moisten the rest, and let them sit for another 24 hours.
Repeat this process for five days or until all seeds have sprouted.
How to Cultivate Harlequin
Cultivating Harlequin feminized marijuana seeds requires mid-level cultivation skills. These plants are sensitive and require specific conditions to thrive. Indoors, maintain temperatures of 70–80°F and relative humidity of 40–50% during vegging and early blooming. Drop humidity to under 40% in late flowering to avoid bud rot. Provide strong grow lamps and support branches during the final two weeks of flowering.
Harlequin Growing Difficulty
While Harlequin feminized seeds can be grown by beginners, they are best suited for intermediate cultivators. Stick to the basics of cannabis cultivation and focus on light trimming, proper feeding, and climate control. With the right care, you'll be rewarded with a bountiful harvest of high-quality Harlequin buds.
Flowering Time of Harlequin
Harlequin feminized cannabis seeds have a flowering time of 7–9 weeks. Indoor growers can expect to see buds ready for harvest around that time. Outdoor growers should plan for a mid-October harvest, as these plants thrive in Mediterranean climates.
Average Height of Harlequin
Plants from Harlequin feminized seeds can reach heights of up to six feet indoors and over eight feet outdoors. If growing indoors, make sure to manage the height by pruning or using low-stress training techniques like the Screen of Green (ScrOG) setup. Outdoors, provide support and protection from the elements as these tall plants develop.
Harlequin Crop Yield
When grown properly, Harlequin feminized seeds can yield over 21 ounces per square meter indoors. Outdoor growers can expect even higher yields, with each plant producing more than 28 ounces of top-tier buds. Follow proper feeding and watering practices to maximize yield potential.
Quality of Harlequin Buds
Harlequin marijuana buds are known for their high quality. They have a sweet-and-spicy aroma with notes of herbs, pine, and fruit. When smoked, the buds burn into a woody smoke with creamy vanilla overtones and tropical fruit tinges. The smoke is rich and flavorful, providing a pleasant experience for any cannabis enthusiast.
Dominant Terpenes in Harlequin
Terpenes are aromatic compounds found in cannabis that contribute to its smell and taste. Some of the dominant terpenes in Harlequin cannabis buds include myrcene, pinene, and caryophyllene. These terpenes add to the overall aroma and flavor profile of the buds.
Smell and Taste of Harlequin
Harlequin marijuana has a tender aroma that combines notes of herbs, pine, and fruit with a hint of spicy pepper. During curing, mellow notes of mango and citrus become more pronounced. When smoked, the buds produce a woody smoke with creamy vanilla overtones and tropical fruit tinges. The taste is rich and flavorful, with a distinct sweetness.
The Effects of Harlequin
Flowers from the Harlequin strain contain a well-balanced ratio of THC and CBD. With moderate THC levels (3–6%) and high CBD content (6–8.5%), the effects are primarily cerebral with therapeutic benefits for the body. Smoking Harlequin buds provides a mild head buzz that clears negative thoughts, leaving you with a positive outlook and increased focus. The uplifting effects encourage creativity and physical energy without hyperactivity, making it an ideal strain for daytime use.
Medical Uses for Harlequin
Harlequin cannabis buds have gained popularity in alternative medicine communities due to their high CBD content. Many users report using this strain to find relief from various conditions such as anxiety, depression, chronic pain, inflammation, PTSD, ADHD, muscle injuries, digestion issues, insomnia, migraines, and more. The therapeutic effects of Harlequin can provide comfort for hours without the risk of adverse side effects.
Buy Harlequin Cannabis Seeds Now in the USA
Don't miss out on the opportunity to grow and experience the incredible benefits of Harlequin cananbis. Indopedia Seed Bank offers the best Harlequin feminized seeds for sale online in the USA. Order now and have your seeds delivered directly to your door. With fast shipping, discreet packaging, and a wide range of payment options, buying feminized Harlequin marijuana seeds has never been easier. Purchase your seeds today and get ready to cultivate your own top-tier buds with this exceptional strain.
Customer Reviews
Stellar strain! I'm absolutely in love with the scent and flavor profile - a truly unique hybrid that has become my go-to for evening rest.
A fantastic strain for pain management, the CBD content really does the trick. Easy to grow, with a nice yield and wonderful aroma.
Straight fire! The flavors explode on the palate, and the effects are a blissful journey into relaxation.
Strain Data Table
| Attribute | Data |
| --- | --- |
| CBD Content | 7 percent |
| Climate Zones | Continental, Mediterranean, Sunny, Temperate |
| Difficulty | Beginner |
| Dominant Terpenes | Myrcene |
| Effects | Calming, Energetic, Focused, Happy, Uplifted |
| Flavors | Citrus, Earthy, Mango, Sour, Sweet |
| Flowering Time | 8–10 weeks |
| Flowering Type | Photoperiod |
| Genetics | Colombian Gold x Nepali Indica x Thai Sativa x Swiss Sativa |
| Grows Best | Greenhouse, Indoor, Outdoor |
| Harvest Month | October |
| Indica / Sativa | Mostly Sativa |
| Indoor Plant Height | 15–23 inches |
| Indoor Yield | 14 oz/m2 |
| Moods | Focus, Recharged, Uplift |
| Outdoor Plant Height | 27–39 inches |
| Outdoor Yield | 14 oz/plant |
| Seed Sex | Feminized |
| Symptoms | Anxiety, Arthritis, Depression, Fatigue, Inflammation, Stress |
| THC Content | 12 percent |