Green Crack Feminized Cannabis Seeds
Order the impressive Green Crack Feminized Cannabis Seeds online in the USA. These upscale marijuana seeds are in hand and ship promptly to all corners of the country.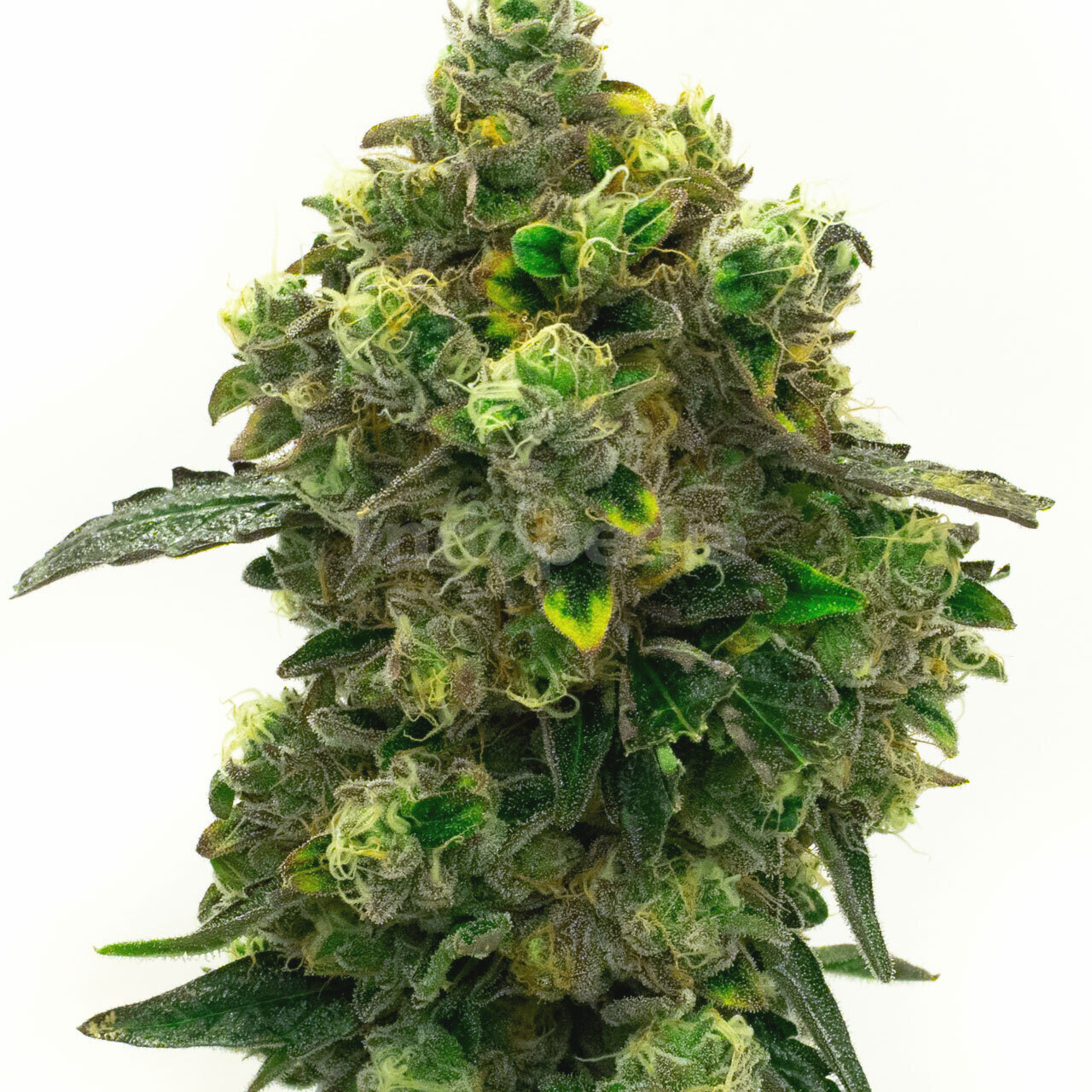 Price Per Seed:
$
9.58
Introduction to Green Crack Feminized Cannabis Seeds
Looking for the best Green Crack feminized cannabis seeds for sale in the USA? Look no further! Indopedia Seed Bank brings you premium-quality Green Crack feminized seeds that are sure to exceed your expectations. With our wide selection of top-notch cannabis seeds and fast, discreet shipping, we make it easy for you to cultivate your own stash of this legendary strain. Buy Green Crack feminized seeds online now and experience the incredible benefits of this energizing hybrid.
Fast US-Based Shipping
At Indopedia Seed Bank, we understand the importance of fast and reliable shipping when it comes to purchasing cannabis seeds. That's why we offer fast US-based shipping to all fifty states. Our discreet packaging ensures that your order arrives safely and securely, without any indication of its contents. Plus, we offer free shipping on orders over $99, so you can enjoy even more value when you choose us as your seed supplier. Order your Green Crack feminized seeds today and experience the convenience of shopping with a trusted American seed bank.
Key Characteristics of Green Crack
High THC levels
Incredible energy boost
Sweet, lemony flavor
Massive colas
Clear, focused stone
Genetics and Origins of Green Crack
Green Crack feminized seeds have a direct lineage to Skunk #1, an iconic strain known for its potency and unique aroma. By crossbreeding two Skunk #1 plants with an unknown strain, cultivators created the sativa-dominant hybrid that is Green Crack. This strain offers outstanding energizing qualities while providing a fruity, citrusy flavor that sets it apart from other strains.
Feminized Seed Advantages
Feminized seeds are a game-changer for cannabis cultivators. Unlike regular seeds, feminized seeds have a 99% guarantee of producing female plants. This eliminates the need to identify and remove male plants, saving you time and effort in the cultivation process. With feminized Green Crack seeds, you can focus on growing big buds without any worry of unwanted pollination.
Benefits of Photoperiod Seeds
Photoperiod seeds, like Green Crack feminized seeds, offer unique advantages for both indoor and outdoor growers. These seeds respond to changes in light cycles, making them perfect for controlling the growth and flowering phases of your plants. Indoor growers can manipulate the light cycle to transition their plants from the vegetative stage to the flowering stage, while outdoor growers can align their cultivation with seasonal changes. This flexibility allows cultivators to optimize their yields and harvest at the ideal time.
Green Crack Seeds Germination Guide
Moisten a paper towel with purified water.
Place the wet paper towel on a plate.
Put your Green Crack feminized seeds on the plate with about 1 inch of space between them.
Moisten a second paper towel and place it over the marijuana seeds.
Drain any excess water by lifting the paper towels.
Keep the seeds in a dark, warm area (+-75°F) and monitor their progress.
When taproots appear, use tweezers to transplant your marijuana seeds.
How to Cultivate Green Crack
Growing Green Crack feminized marijuana seeds requires patience, attention to detail, and the right growing environment. Whether you choose to cultivate indoors or outdoors, providing your plants with ample light, stable temperatures, and proper nutrients is crucial for optimal growth. With the right care and cultivation techniques, you can look forward to a bountiful harvest of Green Crack buds.
Green Crack Growing Difficulty
While Green Crack weed plants are suitable for growers of all experience levels, they do require some knowledge and attention to detail. Novice cultivators may find these seeds more challenging than other strains, but with proper research and care, anyone can achieve success. Experienced growers will appreciate the unique qualities of Green Crack and the opportunity to cultivate a strain with impressive yields.
Flowering Time of Green Crack
The plants grown from feminized Green Crack marijuana seeds typically take around 7-9 weeks to flower. Indoor growers have the advantage of controlling the light cycle, allowing them to manipulate the flowering phase for optimal results. Outdoor growers should plan their cultivation to align with the ideal seasonal conditions, ensuring a successful harvest in late September or early October.
Average Height of Green Crack
One of the standout characteristics of Green Crack cannabis plants is their relatively compact size. With an average height of 39 inches, these plants are perfect for those with limited growing space. Whether you're cultivating indoors or outdoors, Green Crack's manageable height makes it easy to conceal your plants while still enjoying impressive yields.
Green Crack Crop Yield
When it comes to yield, Green Crack weed plants deliver exceptional results. Indoor growers can expect an average yield of around 21 ounces per square meter, while outdoor cultivators can harvest approximately 28 ounces per plant under optimal conditions. To maximize your crop yield, consider employing techniques such as the "Sea of Green" method or pruning excess foliage to promote airflow and bud development.
Quality of Green Crack Buds
Green Crack buds are a sight to behold. With their light green color and yellow pistils, these buds are both visually appealing and highly potent. During the late flowering phase, a thick layer of trichomes covers the flowers, ensuring a powerful and flavorful smoking experience. Whether you're a connoisseur or a casual smoker, Green Crack buds are sure to impress with their quality and potency.
Dominant Terpenes in Green Crack
Terpenes play a crucial role in the overall aroma and flavor profile of Green Crack marijuana. This strain boasts several dominant terpenes, including:
Humulene: Produces a combination of spicy and herbal scents.
Alpha-Pinene: Induces a faint pine tree smell.
Limonene: Creates a lemon and orange scent.
Linalool: Provides a floral, fresh aroma.
Smell and Taste of Green Crack
Green Crack cannabis is known for its unique aroma and taste. The buds emit a crisp lemon scent with hints of tropical fruitiness. Unlike some other strains, Green Crack has minimal skunkiness, allowing the fruity and citrusy flavors to shine through. Prepare yourself for an invigorating smoking experience that delights the senses.
The Effects of Green Crack
Consuming Green Crack weed offers an array of enjoyable effects. Users typically experience an uplifting, energizing sensation accompanied by increased focus and creativity. The initial high provides a sense of calm and inspiration that can last for hours, making it perfect for exploring the outdoors or engaging in artistic endeavors. Keep some snacks nearby because the munchies may kick in, and don't forget to stay hydrated to combat cottonmouth.
Medical Uses for Green Crack
Green Crack cannabis has shown promise in providing relief for various medical conditions. Patients suffering from stress, pain, and fatigue may find comfort and relaxation after using this strain. Some individuals with depression have reported an uplifted and happy feeling, while those dealing with chronic migraines appreciate the potential pain-relieving properties of Green Crack. However, it's important to note that everyone's experience may vary, and consulting with a medical professional is always recommended.
Buy Green Crack Feminized Seeds Now in the USA
Ready to experience the incredible benefits of Green Crack cannabis? Indopedia Seed Bank offers the best selection of premium-quality seeds at affordable prices. Whether you're a seasoned cultivator or just starting your growing journey, our Green Crack feminized seeds are the perfect choice for energizing and uplifting strains. Don't miss out on this legendary hybrid - order your feminized Green Crack seeds today and enjoy top-notch cannabis cultivation right at home.
Customer Reviews
These seeds are fantastic! The plants they produced were strong and healthy with a really impressive yield.
Consistently good germination rate, healthy growth, and a sublime effect. I can't recommend these seeds enough!
Great seeds, fam! Germination rate was perfect, and the plants are looking mighty fine. Best purchase I've made in a long time!
Strain Data Table
| Attribute | Data |
| --- | --- |
| CBD Content | 0.5 percent |
| Climate Zones | Continental, Mediterranean, Sunny, Temperate |
| Difficulty | Intermediate |
| Dominant Terpenes | Myrcene |
| Effects | Creative, Energetic, Focused, Happy, Relaxed, Uplifted |
| Flavors | Citrus, Earthy, Lemon, Sweet, Tropical |
| Flowering Time | 8–10 weeks |
| Flowering Type | Photoperiod |
| Genetics | Green Crack (Skunk #1 x Unknown) x Skunk #1 |
| Grows Best | Greenhouse, Indoor, Outdoor |
| Harvest Month | September |
| Indica / Sativa | Mostly Sativa |
| Indoor Plant Height | 9–14 inches |
| Indoor Yield | 23 oz/m2 |
| Moods | Focus, Recharged, Relaxed, Uplift |
| Outdoor Plant Height | 9–14 inches |
| Outdoor Yield | 28 oz/plant |
| Seed Sex | Feminized |
| Symptoms | Anxiety, Depression, Fatigue, Migranes, Stress |
| THC Content | 17–25 percent |