Grapefruit Feminized Cannabis Seeds
Get the unparalleled Grapefruit Feminized Cannabis Seeds for sale online in the USA. These top-tier cannabis seeds are ready for immediate delivery to all corners of the USA.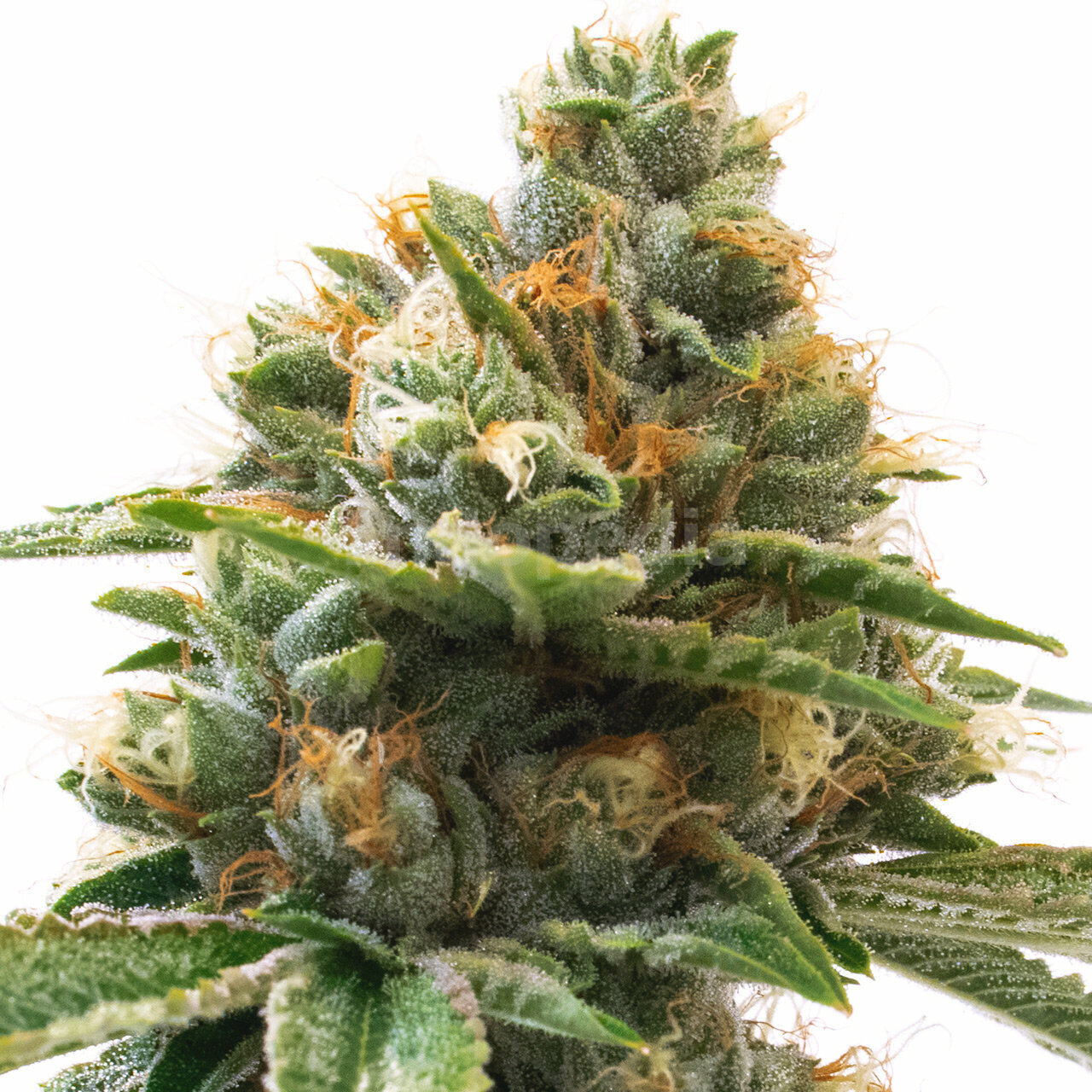 Price Per Seed:
$
9.38
Introduction to Grapefruit Feminized Cannabis Seeds
Looking to buy high-quality, flavorful, and energizing cannabis seeds online in the USA? Look no further than our Grapefruit feminized cannabis seeds. These seeds produce some of the most exhilarating marijuana you've ever had the pleasure of sampling. With their sativa-heavy hybrid genetics, these seeds are known for filling you with immense energy and motivation. Whether you're a seasoned cultivator or a beginner, these feminized seeds are a popular choice for their impressive yields and easy cultivation.
Fast US-Based Shipping
When you purchase Grapefruit feminized cannabis seeds from us, you can expect fast and reliable shipping to all fifty states. We understand the importance of discreet packaging, so your seeds will arrive in unmarked packaging for your privacy. And if your order totals over $99, you'll enjoy free shipping. Don't wait any longer – order now and start growing your own energizing Grapefruit buds.
Key Characteristics of Grapefruit
Sativa-heavy hybrid with energizing effects
Magnificent-looking light green buds with purple-colored flakes
Bright orange hairs and a silver trichome coat
Sweet and sour smell like a tropical fruit
Wave of fruity flavors that defy expectation when smoked or vaporized
Uplifting and mood-enhancing effects
Calming sensations without dizziness or tiredness
Genetics and Origins of Grapefruit
Grapefruit feminized cannabis seeds are the result of breeders crossing Cinderella 99 with a forgotten sativa cultivar. This genetic combination produces magnificent-looking buds with an incredible taste and fragrance. While one parent is known, the other remains a mystery, adding an air of intrigue to these delightful feminized seeds.
Feminized Seed Advantages
Our Grapefruit cannabis seeds are feminized, meaning they have a 99% chance of producing female plants. This eliminates the need to sex your plants and ensures that every seed you plant will result in valuable flower-bearing females. This advantage saves time, effort, and resources, allowing you to focus on growing high-quality buds.
Benefits of Photoperiod Seeds
Grapefruit feminized seeds are photoperiod seeds, which means they require a specific light cycle to transition from the vegetative stage to the flowering stage. This makes them suitable for both indoor and outdoor growers. By controlling the light schedule, cultivators can manipulate their plants' growth and development for optimal yields. Outdoor growers can also take advantage of seasonal changes to maximize their harvests.
Grapefruit Seeds Germination Guide
To germinate your Grapefruit feminized cannabis seeds successfully, follow these simple steps:
Pour spring water into a ceramic bowl.
Soak two sheets of paper towel in the water.
Squeeze out excess moisture from the paper towel.
Place one wet sheet on a ceramic plate.
Use tweezers to place your Grapefruit seeds on the moist paper towel.
Cover with the second wet sheet and place another ceramic plate on top.
Store in a dark cupboard and check daily to ensure they remain moist.
Within five days, your seeds will develop white taproots.
How to Cultivate Grapefruit
Cultivating Grapefruit feminized seeds is a rewarding experience that can be enjoyed by both beginners and experienced growers. Here are some general tips for cultivating these resilient plants:
Choose a suitable growing medium, such as soil or hydroponics.
Maintain a temperature of 69–80 degrees Fahrenheit for optimal growth.
Monitor humidity levels and keep them below 50% to prevent mold.
Consider topping and low-stress training to promote a wider canopy.
Provide proper watering by checking the moisture level in the medium.
Start using fertilizers three weeks after germination based on plant growth stage.
Reduce light schedule to 12/12 during the flowering phase.
By following these cultivation tips, you can expect a bountiful Grapefruit marijuana crop.
Grapefruit Growing Difficulty
Grapefruit feminized cannabis seeds are known for forgiving novice mistakes and thriving in various setups. With their resilience and adaptability, these plants are suitable for beginners and experienced growers alike. Their ability to resist pests and pathogens further simplifies the cultivation process. So whether you're just starting out or have years of experience, you can grow Grapefruit with confidence.
Flowering Time of Grapefruit
From seed to harvest, Grapefruit feminized seeds take approximately 8-9 weeks to complete their flowering phase. During this time, your plants will develop beautiful buds along their stems, filling your garden with their fruity fragrance. Indoor growers can control the light cycle to induce flowering, while outdoor growers can expect a harvest by early to mid-October in the Northern Hemisphere.
Average Height of Grapefruit
Grapefruit cannabis plants rarely exceed two feet in height, making them suitable for both indoor and outdoor cultivation. Their compact size allows for easier management and discreet growing in confined spaces. However, if needed, pruning techniques can be used to manage height and promote lateral branching.
Grapefruit Crop Yield
Under optimal indoor conditions, feminized Grapefruit seeds can produce yields of up to 18 oz per square meter. Outdoor growers can expect harvests of up to 11 oz per plant. To maximize yields, consider techniques such as the Sea of Green method or low-stress training. With proper care and cultivation techniques, you'll be rewarded with abundant Grapefruit buds.
Quality of Grapefruit Buds
Grapefruit marijuana buds are not only visually stunning but also boast exceptional quality. Light green buds emerge along the stems, developing purple-colored flakes as harvest draws near. Eventually, they're covered in bright orange hairs and a silver trichome coat. The sweet and sour aroma is reminiscent of a tropical fruit salad. When smoked or vaporized, each toke delivers a burst of fruity flavors that will leave your taste buds craving more.
Dominant Terpenes in Grapefruit
Terpenes are aromatic compounds found in cannabis that contribute to its fragrance and flavor profile. Grapefruit cannabis contains dominant terpenes such as myrcene, giving off an earthy fragrance similar to lemongrass, thyme, and mangos. These terpenes enhance the overall sensory experience when consuming Grapefruit buds.
Smell and Taste of Grapefruit
The sweet, fruity fragrance released by Grapefruit weed is enough to pique anyone's interest. As you open a jar of these succulent nugs, the inviting aroma of oranges and lemons stains the air around you. Smoking or vaporizing these cannabis buds further intensifies their tropical flavors. Each puff is like taking a bite of a breakfast salad, smothering your palate in sweet fruit and sour lime. The soft, silky smoke is not harsh on your throat, allowing for a smooth and enjoyable experience.
The Effects of Grapefruit
Grapefruit marijuana delivers an energizing and uplifting high that is perfect for starting the day with a bang. After just a few tokes, you'll experience a cerebral buzz that sweeps you off your feet and sends your mind soaring. This wave of euphoria and positivity will leave you with a smile on your face. The effects are also known to enhance creativity and social interactions, making Grapefruit buds a great choice for artists and social events. As the high tapers off, a calming sensation ensues, soothing tense muscles without leaving you feeling tired or dizzy.
Medical Uses for Grapefruit
While Grapefruit cannabis is beloved by recreational users, it also offers potential medicinal benefits. Some users have found that these energizing buds help manage mental and physical stress levels. The uplifting effects can combat fatigue symptoms, while the improved mood can be used to alleviate anxiety and depression. Additionally, some medical patients may find relief from pain and discomfort caused by chronic migraines, cramps, arthritis, and muscle spasms.
Buy Grapefruit Cannabis Seeds Now in the USA
Ready to experience the energizing effects and delicious flavors of Grapefruit cannabis? Purchase yours now from our American seed bank. We offer fast shipping to all fifty states, discreet packaging for your privacy, and a wide range of payment options. Don't miss out on the opportunity to grow your own high-quality Grapefruit buds – order today!
Customer Reviews
Very pleased with these seeds! They're growing into sturdy, healthy plants. Highly recommended!
The flavor profile on these is just superb. Aromatic and smooth smoke with lots of citrus terps. Really enjoying my harvest.
Dude, I'm blown away by the potency of these buds. One hit and I'm floating on a dreamy, euphoric wave. Stellar stuff!
Strain Data Table
| Attribute | Data |
| --- | --- |
| CBD Content | 0.7 percent |
| Climate Zones | Continental, Mediterranean, Sunny, Temperate |
| Difficulty | Beginner |
| Dominant Terpenes | Valencene |
| Effects | Creative, Energetic, Euphoric, Focused, Relaxed, Sleepy, Uplifted |
| Flavors | Lime, Sour, Sweet, Tropical |
| Flowering Time | 8–10 weeks |
| Flowering Type | Photoperiod |
| Genetics | Cinderella 99 x Unknown Sativa |
| Grows Best | Greenhouse, Indoor, Outdoor |
| Harvest Month | October |
| Indica / Sativa | Mostly Sativa |
| Indoor Plant Height | 8–9 inches |
| Indoor Yield | 18 oz/m2 |
| Moods | Focus, Recharged, Relaxed, Uplift |
| Outdoor Plant Height | 8–9 inches |
| Outdoor Yield | 11 oz/plant |
| Seed Sex | Feminized |
| Symptoms | Anxiety, Depression, Fatigue, Inflammation, Insomnia, Migranes, Stress |
| THC Content | 23 percent |